No one fancies sitting in the office all day with its bland, impersonal, and uncomfortable appearance. There is nothing more uninspiring than staring at the same four walls or the inside of a cubicle all day long. However, there are ways to spruce up an office setting and make your time there more enjoyable, and plants for your office is one of the easiest.
Being stuck in the office gets quite depressing, especially if you do not have the luxury of a nearby window. Everyone desires the occasional break from staring at a computer screen or a pile of paperwork, and a cheerful plant often does the trick.
Indoor plants have a way of adding cheer to a room with their natural greenery, and we often overlook them when decorating a workspace.
Thinking that all plants demand a lot of natural light and care are common reasons for not including them in the office, but many plants are low-maintenance and grow with varying light levels.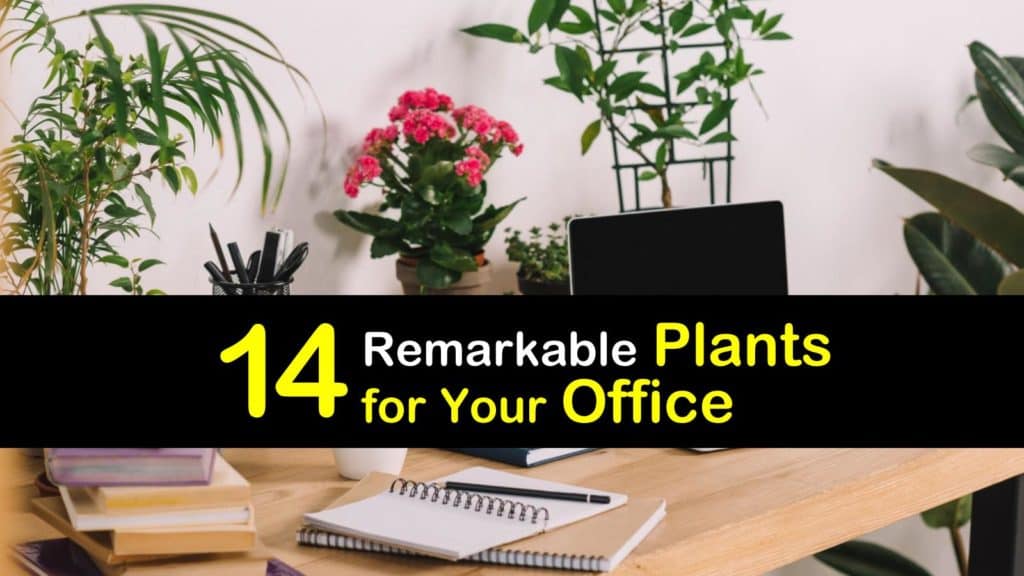 Brightening an Office Environment with Low-Maintenance Plants
There are many different types of low light plants, whether you decide to liven your office space with hanging baskets or use a desk plant. Not only do they add a personal touch to the space, but they benefit the work setting.
Which are the Best Plants for the Office?
Browsing your local nursery for houseplants is a bit confusing if you do not know precisely what you're looking for in a plant. However, knowing a few keywords helps in choosing the best office plants.
Look for words such as low maintenance, low light, or indirect light. These plants are some of the easiest to grow and require very little care to thrive. They endure the lighting conditions of a workplace and infrequent watering.
What are the Benefits of Office Plants?
Besides the fact that these plants are nice to look at, they offer other surprising benefits. Their presence increases productivity, boosts creativity, and reduces stress in the workplace.
They also reduce noise levels and improve air quality. All of these factors play a vital role in reducing sickness and absentee rates.
How Much Light do Indoor Plants Need?
While many plants crave a decent amount of sunlight to flourish, some of them cannot deal with direct sunlight and are ideal for growing in a poor light space.
Low light flowers and other plants tolerate growing in front of a north-facing window or several feet from a west, east, or south-facing window. Fluorescent lighting often found in office buildings also helps these plants grow.
How Much Care do Houseplants Require?
There are three main factors when caring for indoor plants. The first is to make sure they are receiving the proper lighting. The second is watering. Some plants want moist soil, while others are happier in dry soil with only occasional drinks of water.
Once you know how much water your plant thirsts, it's simple to create a watering schedule based around the time that you're present in the office. If you notice gnats in my office, you may be overwatering your plants. Treat the plants with water and peroxide.
The third factor is food. Generally, plants need certain nutrients to thrive. Fortunately, there are many ways to feed plants that are not time-consuming.
Some products are easy to add to the water for a quick feeding, while others are conveniently inserted into the soil.
Peace Lily (Spathiphyllum)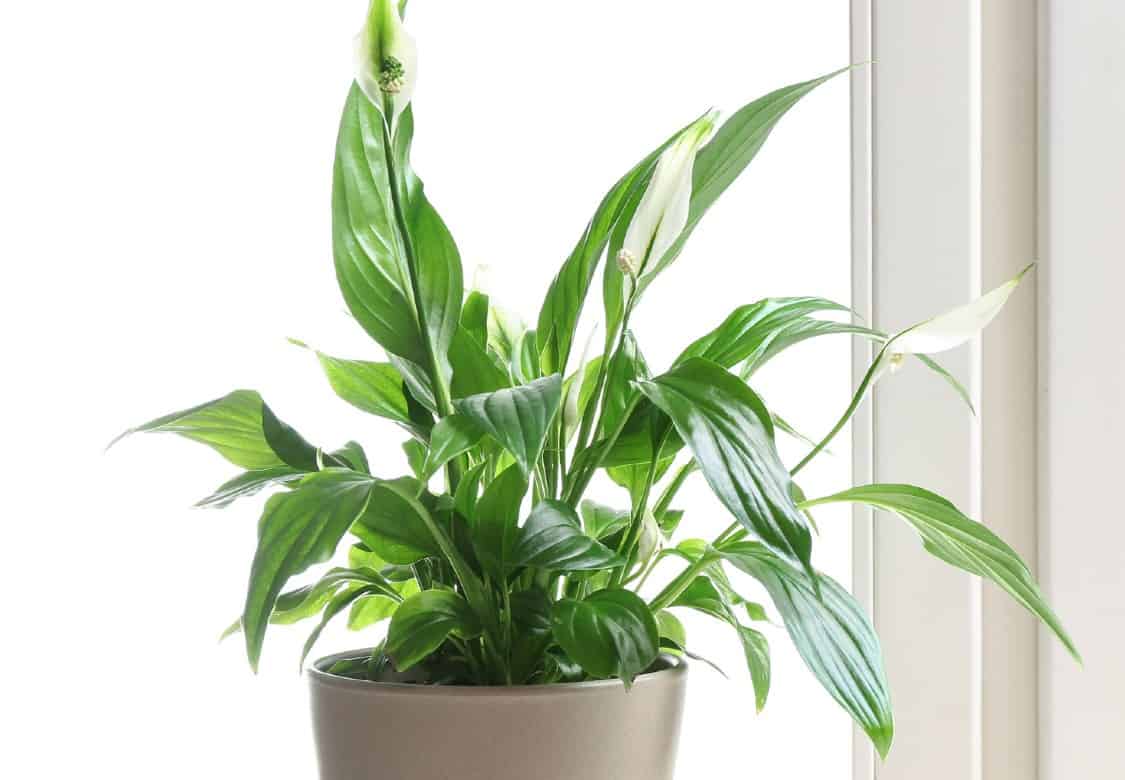 This tropical species of houseplant has glossy, oval leaves that grow elegantly from points in the soil. They bloom in the spring with long-lasting stalks that rise above the foliage but often flower more than once a year.
Peace lilies are ideal indoor plants for bedrooms and range in height, growing up to 3 feet tall, depending on the container size.
They prefer medium, indirect light, and peat-based potting mix. These plants filter more air pollution than many others and are attractive as a tabletop or floor plant.
It's also possible to add a peace lily hanging basket in the bedroom or other area of the home. The leaves will spill attractively over the side and add a little extra interest at eye level or above.
Philodendron (Thaumatophyllum bipinnatifidum) – Easy Growing Plants for Your Office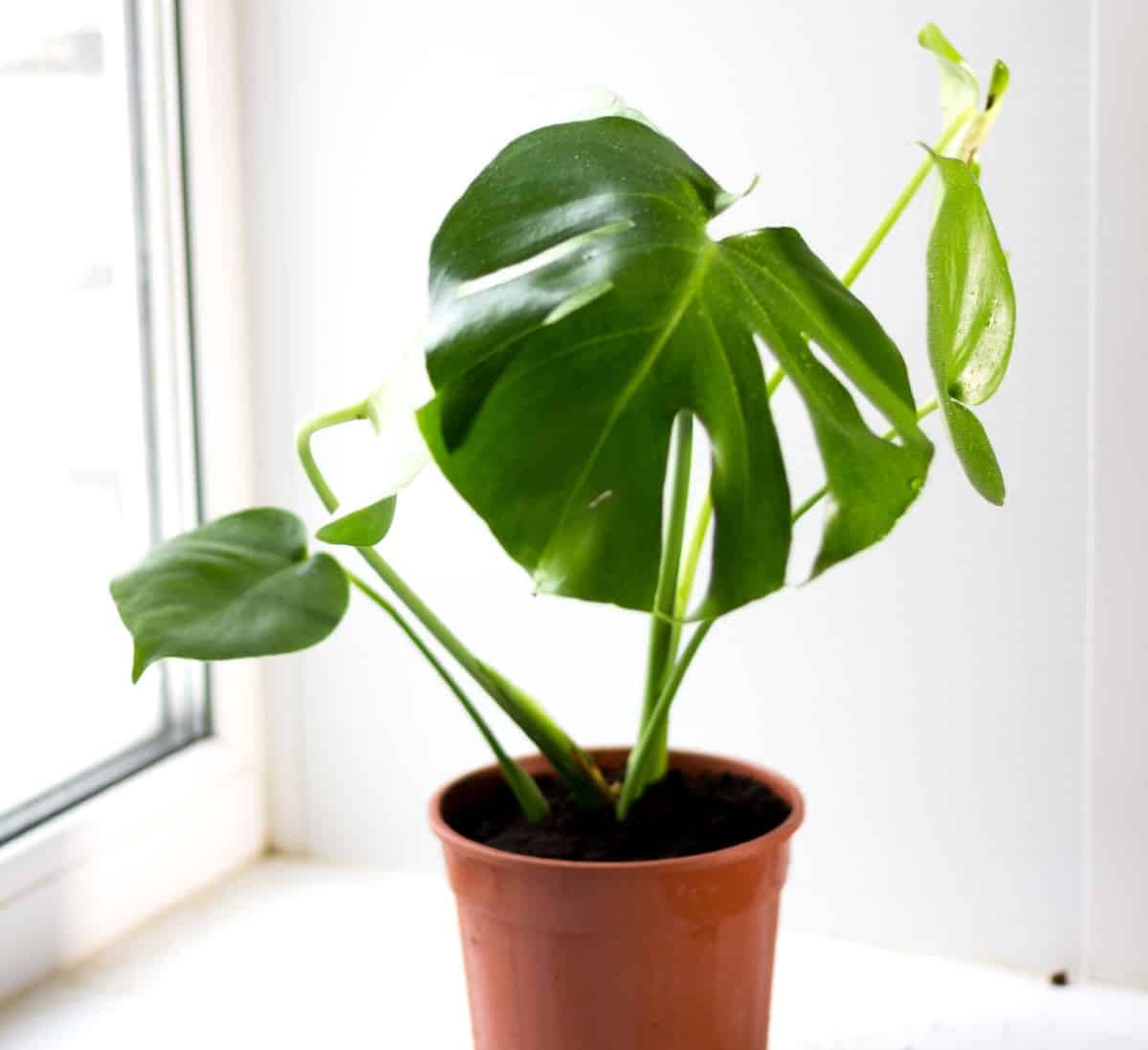 Philodendrons are native to the Americas' tropics, and there are a few kinds to choose from, including climbing and self-heading types. They have glossy leaves with a jungle feel and are ideal for hanging baskets or pots.
This houseplant is an easy-grower that bears almost all conditions. It does appreciate part sun but handles shady areas as well. Depending on the sunlight and container size, these plants grow up to 8 feet in length or height.
Pothos (Epipremnum aureum)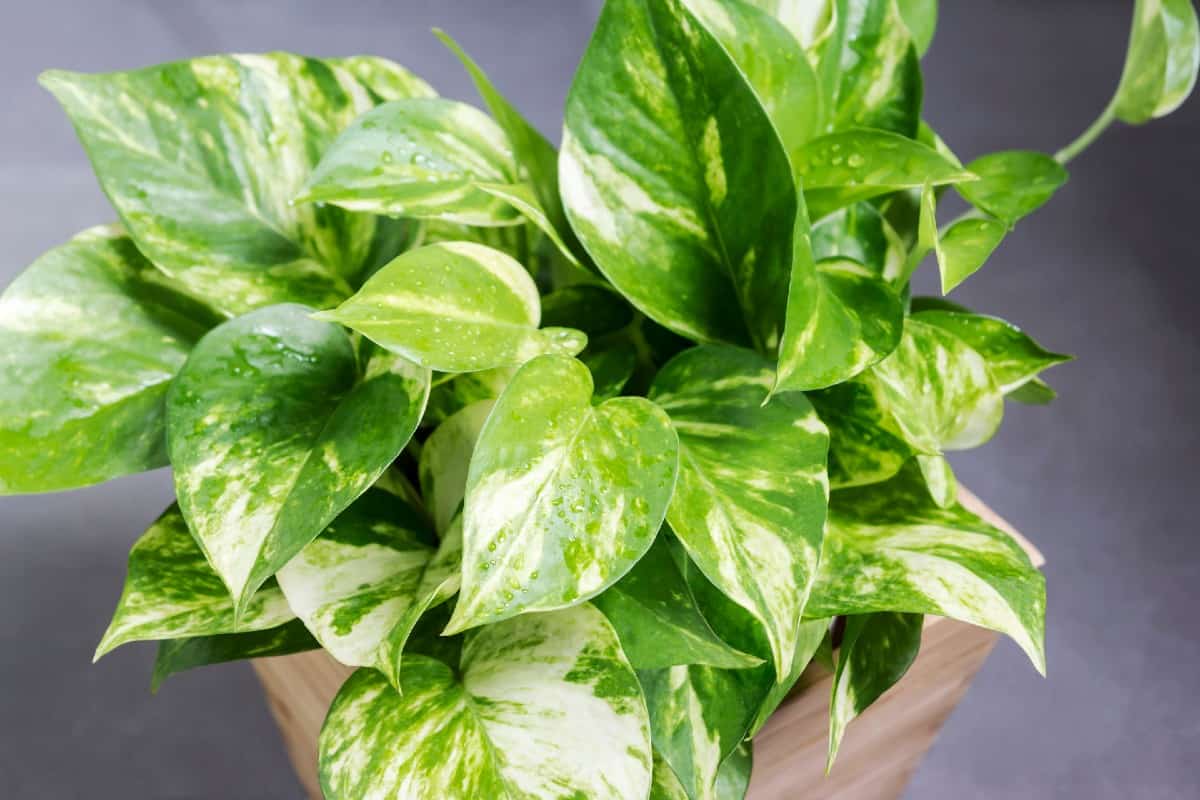 Pothos, or devil's ivy, is a trailing vine plant with heart-shaped leaves in shades of green and sometimes variegated with white or yellow tones. It is one of the hardiest plants indoors and looks stunning cascading from a hanging basket.
This plant loves all types of light, from bright, indirect sunshine and shade to fluorescent lighting. Pothos has a mature size of 6 to 10 feet but grows as much as 30 feet under the right conditions. Pruning keeps this plant at the desired length and size.
ZZ Plant (Zamioculcas) – Low Maintenance Floor Plant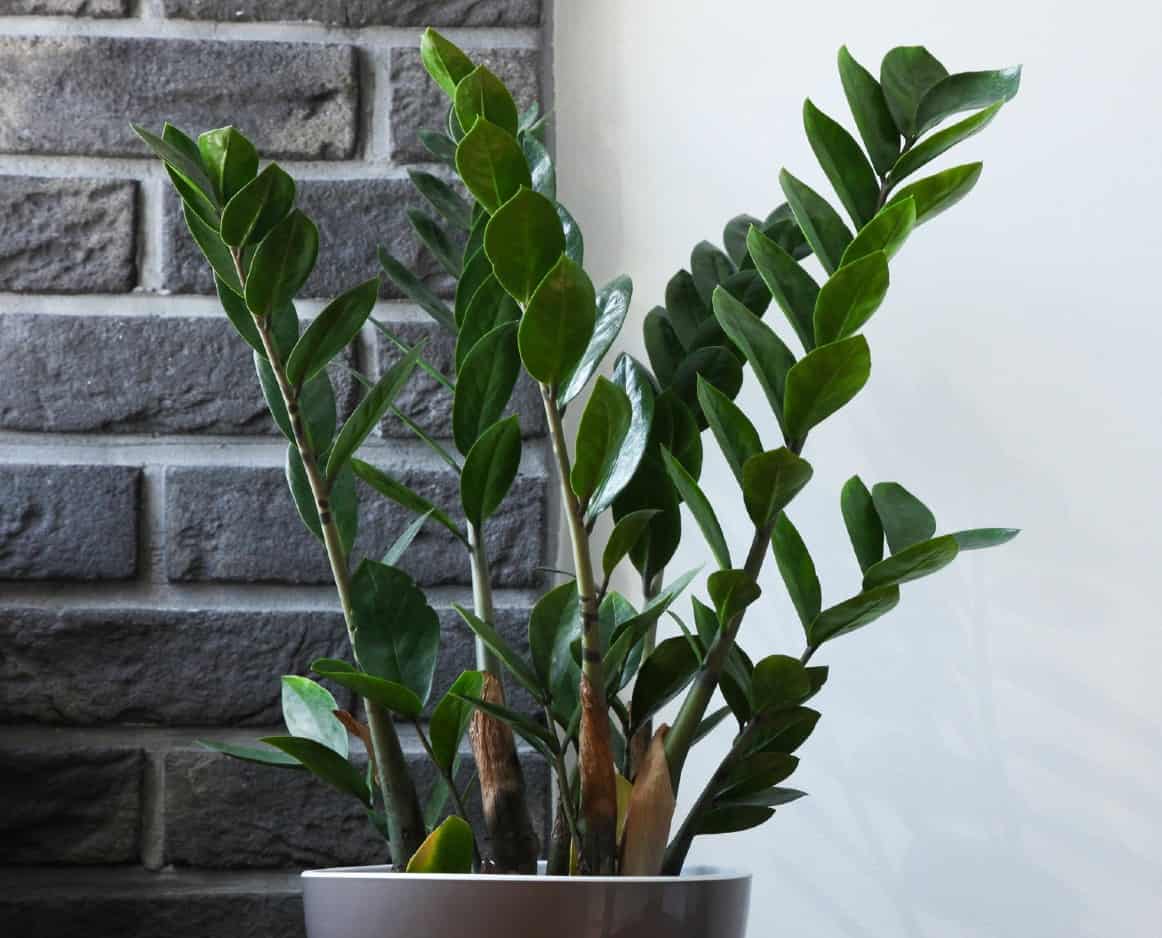 The ZZ plant has a unique character with its long stems of staggered, lush green leaves from top to bottom. Its bright green and shiny foliage is striking and a great choice for creating a focal point in the room.
This plant is notorious for being the choice for the beginner or brown-thumbed gardeners. It is deficient maintenance, drought tolerant, and favors low to bright, indirect light. The ZZ plant grows 3 to 4 feet tall, making it suitable for a floor plant.
Corn Plant (Dracaena fragrans)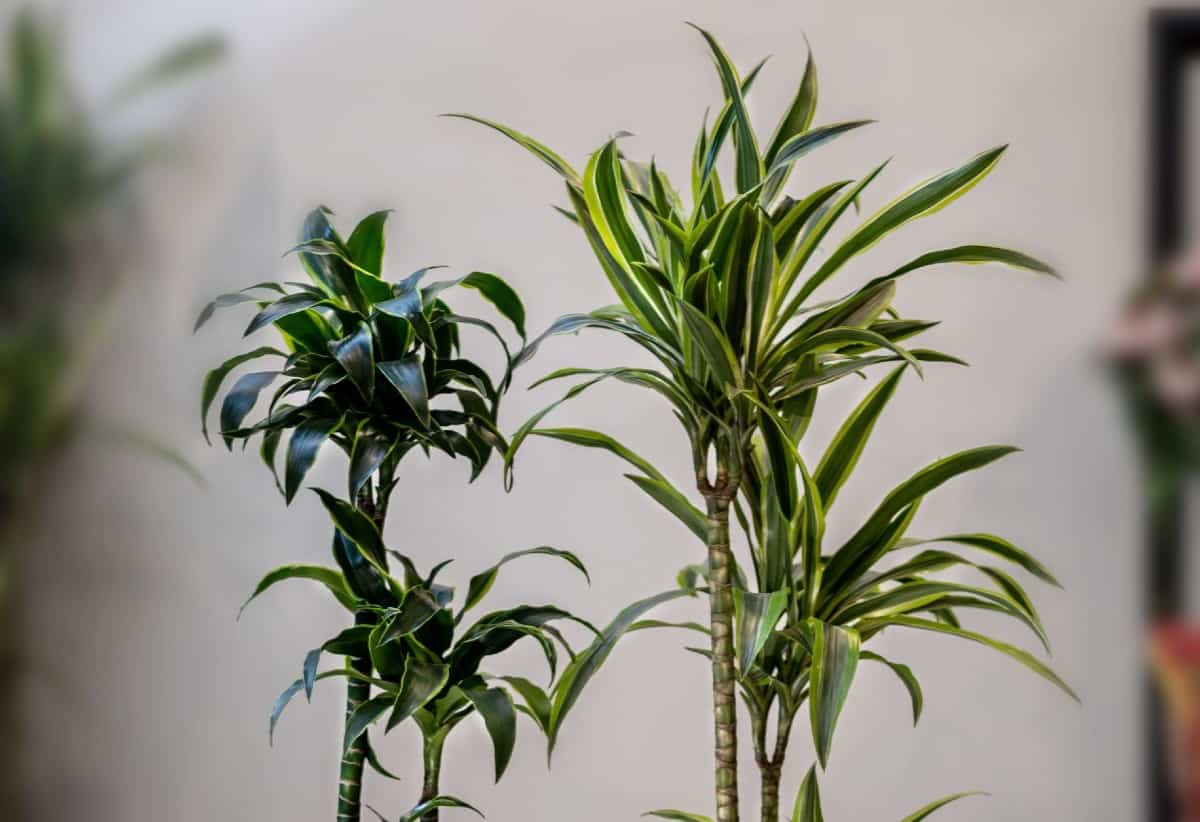 This tropical African evergreen is a popular houseplant with narrow leaves that grow from the top of one or two thick canes. It is similar in appearance to many palm trees, growing tall and narrow.
Corn plants are slow-growing and have a mature size of up to 6 feet tall in containers. They enjoy part shade and neutral to slightly acidic soil. These plants are ideal for an active office and withstand a fair amount of abuse.
African Violet (Saintpaulia) – Compact Flowering Office Plant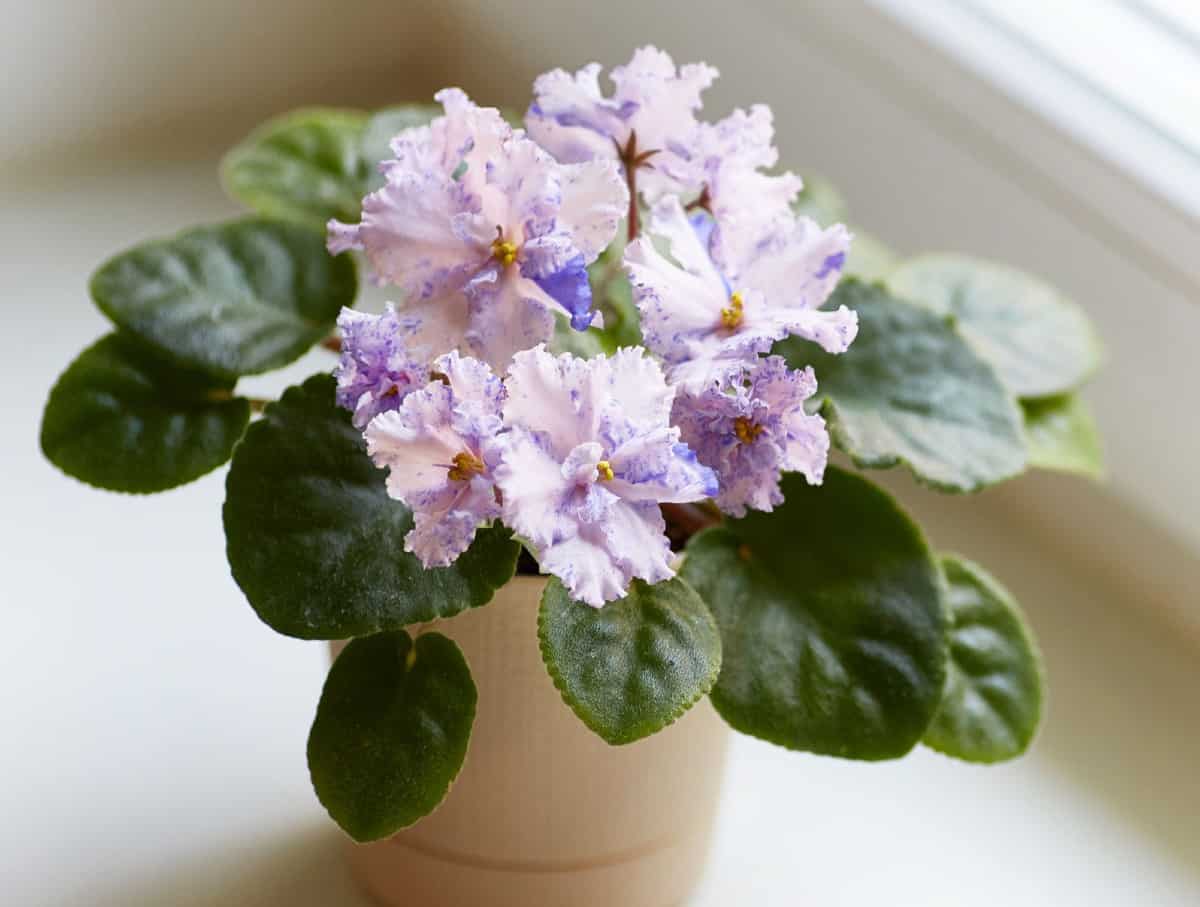 This popular houseplant is compact, low-growing, and grows in a multitude of colors and forms. It produces vibrant flowers several times a year in varying shades with single and double blooms.
African violets enjoy bright but not direct sunshine and are simple to grow under a fluorescent light. They grow 6 to 12 inches in height, making them a good choice for a desktop. These flowering plants require fertilizer once every other week.
Jade Plant (Crassula ovata)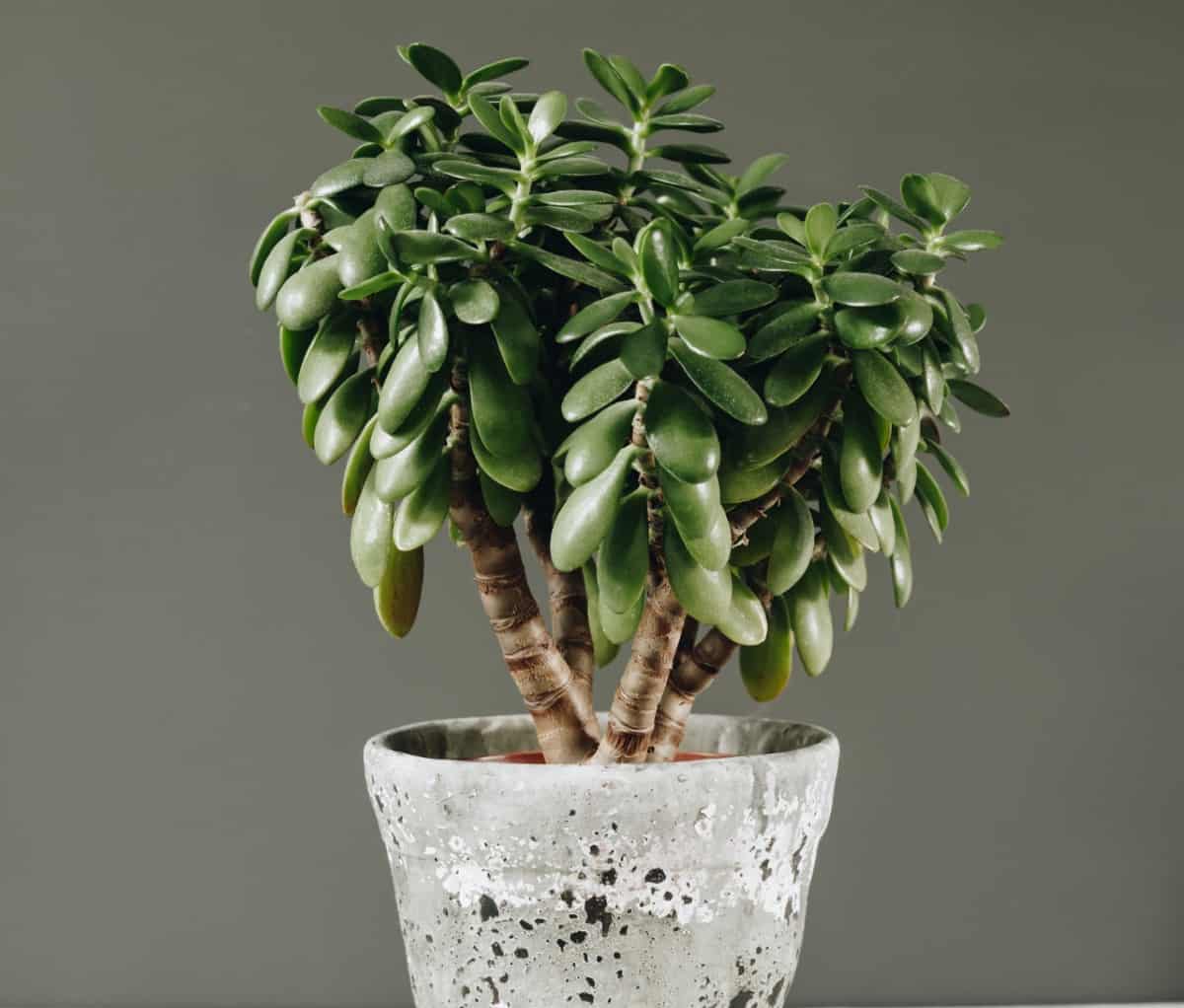 Jade plants are succulents with woody stems that have a tiny tree trunk look and oval-shaped and fleshy leaves. Many people refer to them as the money plant, and their low-growing habit gives them charm as a tabletop plant.
These easy office plants slowly grow up to 6 inches and prefer indirect light to prevent leaf scorching. They grow about two inches per year and produce white flowers in late winter. Jade plants hate to be overwatered and like rich, well-drained soil.
Aloe Vera (Aloe barbadensis miller) – Healing Plant for the Office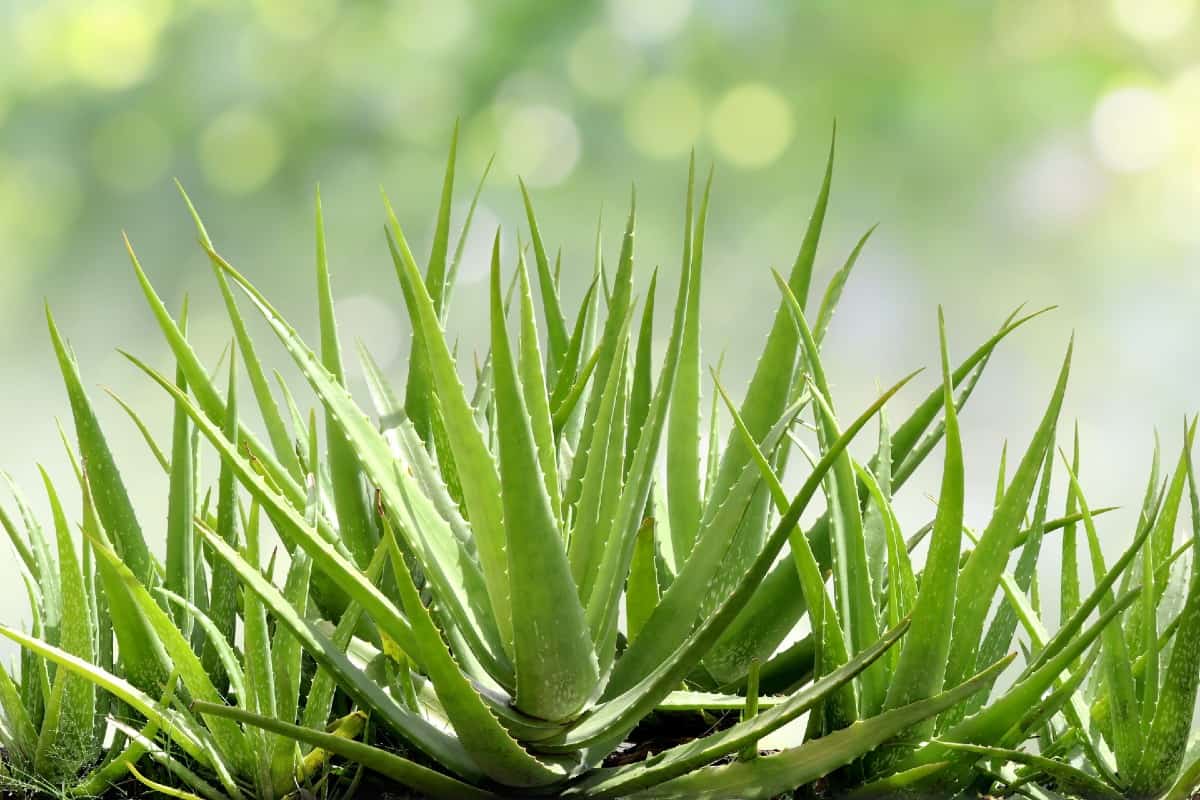 Many people love the aloe plant for the healing gel contained within its leaves. It has thick, succulent foliage with toothed edges that grow from the base from a rosette and tall spikes of flowers as it matures.
How long does aloe vera take to grow? Aloe vera plants grow approximately 2 feet tall and wide if they are in a large enough container. They perform best in bright, indirect light, love sandy, gravelly soil, and only need fertilizer once a year.
Cactus Plants (Cactaceae)
There are numerous species of cacti, and many of them are good choices for growing in an office situation. They often grow flowers, like the Christmas cactus, and are considered some of the toughest houseplants.
Cactus plants range in size, depending on the type, with some only growing a few inches tall and others reaching several feet. These plants fancy a decent amount of sunlight but endure some shade and expect little watering to flourish.
Snake Plant (Dracaena trifasciata) – Neglect-Tolerant Houseplant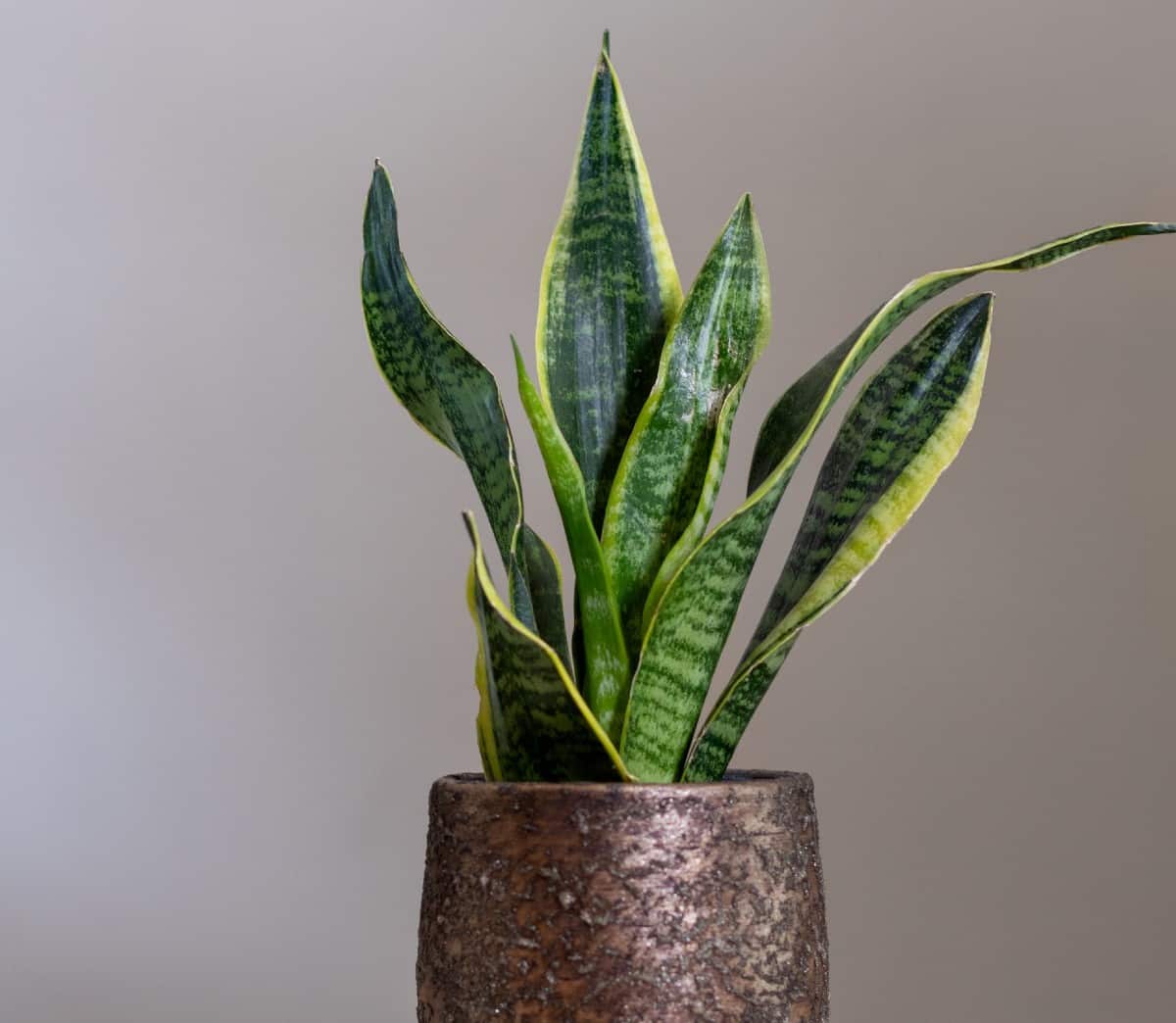 The snake plant, also known as sansevieria, grows with a unique form. Its variegated green and yellow leaves are strappy and leathery and grow rigidly upright from rhizomes in the soil, forming a rosette.
This plant is extremely patient with neglect and is drought tolerant, disease-free, and low maintenance. Snake plants grow up to 4 feet tall and 2 feet wide in a large container but contain themselves comfortably in a small pot.
Spider Plant (Chlorophytum comosum)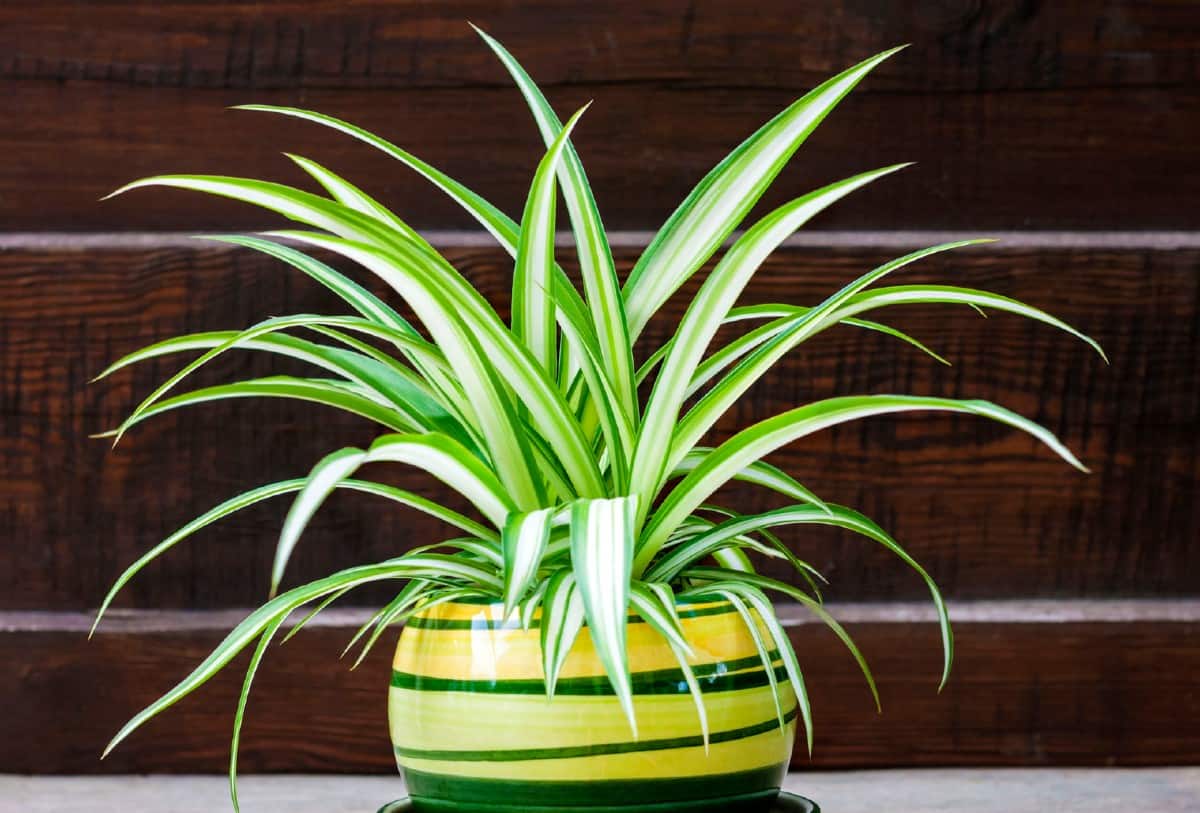 These interesting-looking hanging plants have arching leaves, and some are solid green, while others are variegated with shades of green, yellow, and white. They produce loose panicles with white flowers that give way to 'baby spider plants' as they mature.
These plants are fighters and difficult to kill. They endure many conditions, are pest and disease-free, and drought tolerant. Spider plants grow up to 2 feet tall and wide and favor bright, indirect light.
English Ivy (Hedera helix) – Elegant Looking Hanging Plant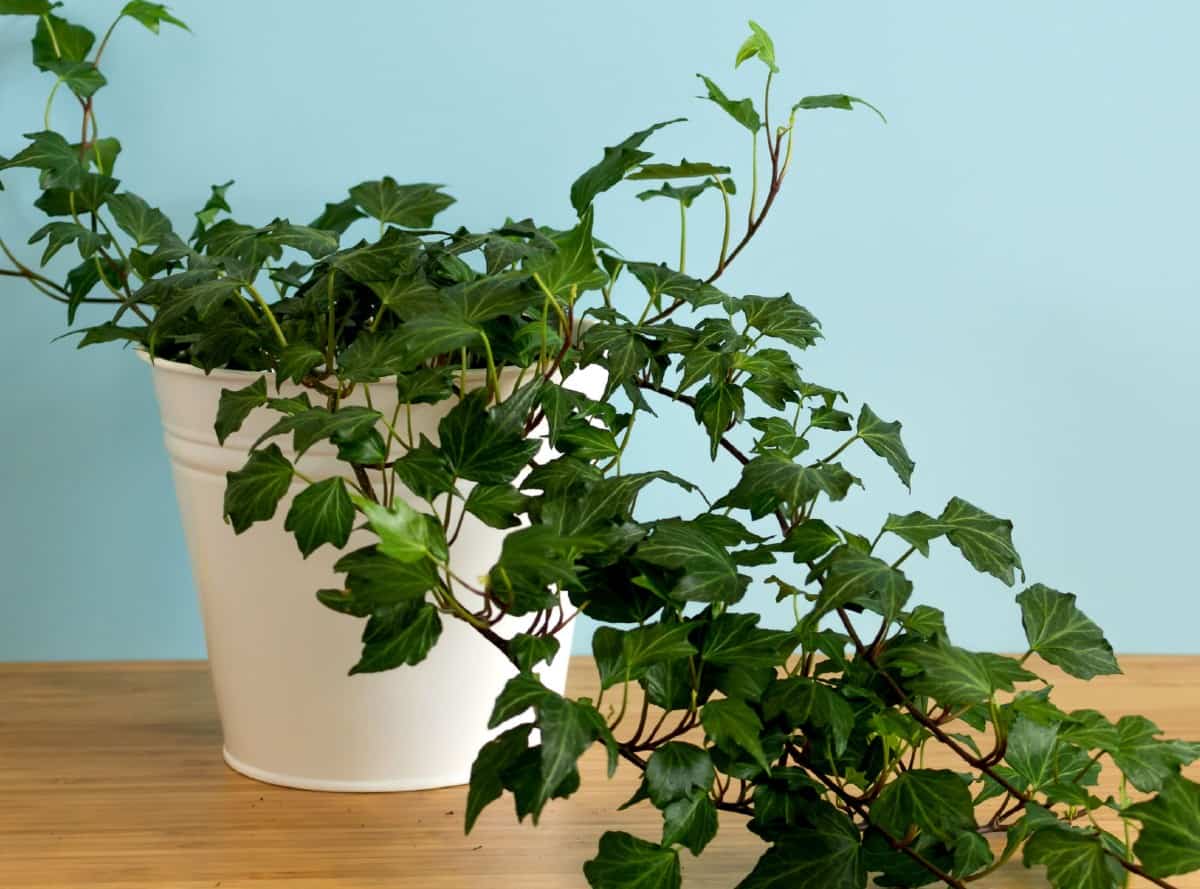 English ivy is a great plant for hanging in front of any window. These trendy plants have an elegant look as their leaves cascade downward with varying green shades, often mixed with variegations of chartreuse, silver, and white.
These plants filter the air to remove particulate matter and grow up to 5 feet indoors. English ivy tolerates part sun and filtered light and has medium water wants.
Weeping Fig (Ficus Benjamina)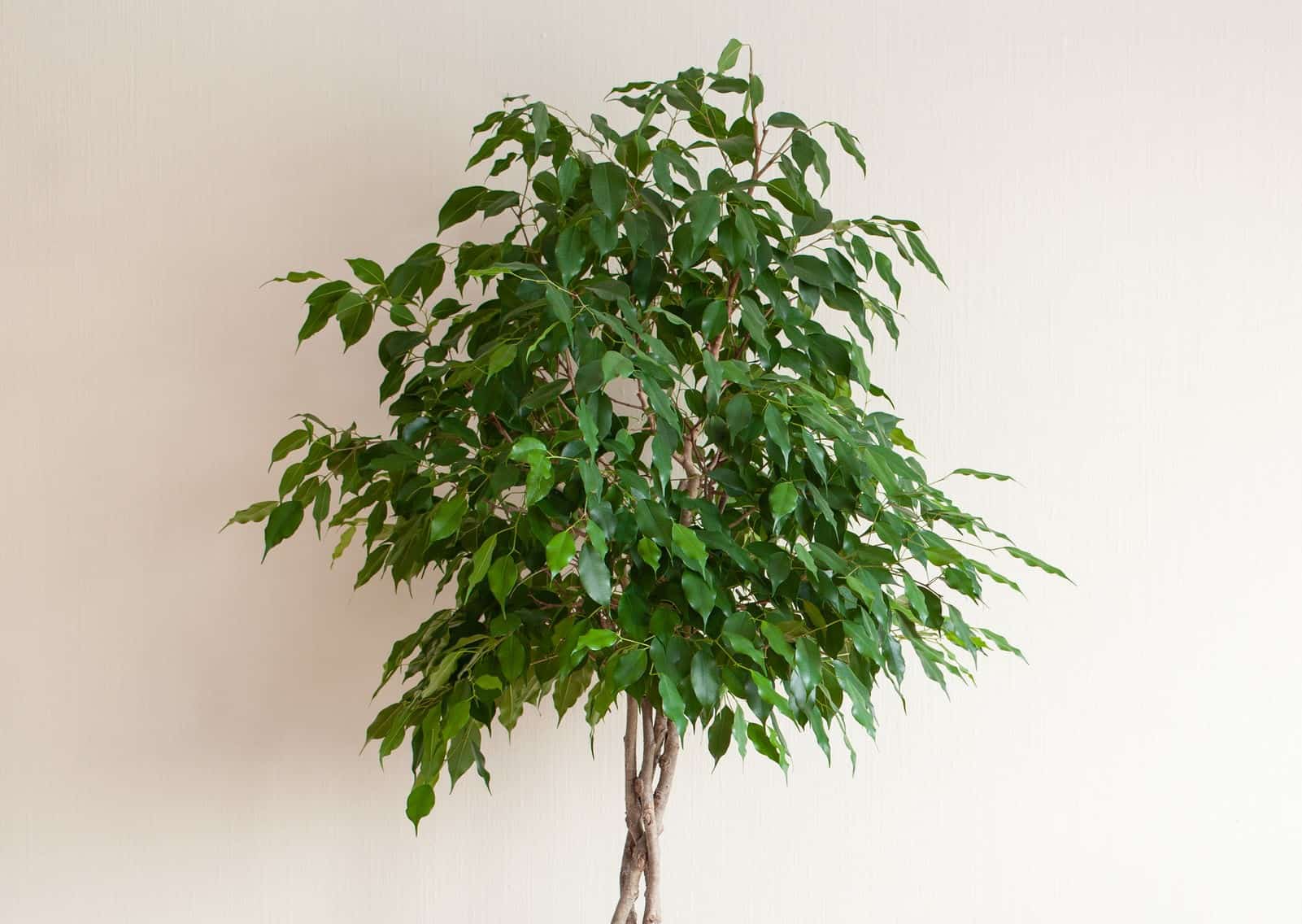 This popular floor plant is a great choice for filling empty spaces and corners of the room. It has graceful, drooping branches full of slender-pointed glossy leaves that create a dense, round canopy.
Weeping figs grow in both part shade or full sun and have a mature size of about 6 feet tall, depending on the pot size. They are virtually disease-free and handle periods of drought but desire consistency.
Chinese Evergreen (Aglaonema) – Office Plant with Striking Foliage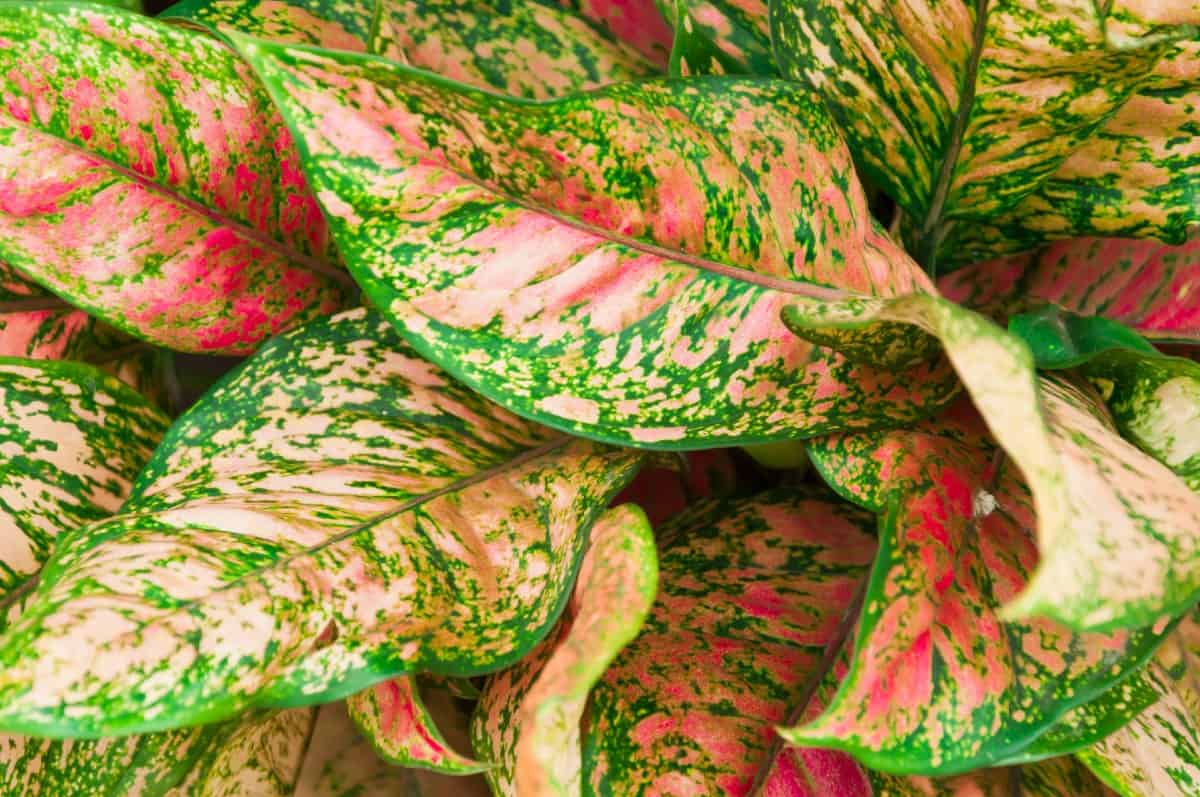 Chinese evergreens are highly decorative, with their color variations ranging from green and silver to red. The large and narrow leaves are glossy, growing from short stems, and the plant's color changes with more or less light.
These plants handle both shade and bright, indirect light and are low maintenance. Chinese evergreens are slow-growers, with a mature size of 1 to 3 feet tall, and are suitable for both desk and floor placement.
Plants have a way of relaxing the mind while bringing it back into focus, and the office space is one of the best places to grow these natural wonders.
However, not all plants tolerate low light conditions, and it's important to know which ones are best for the environment.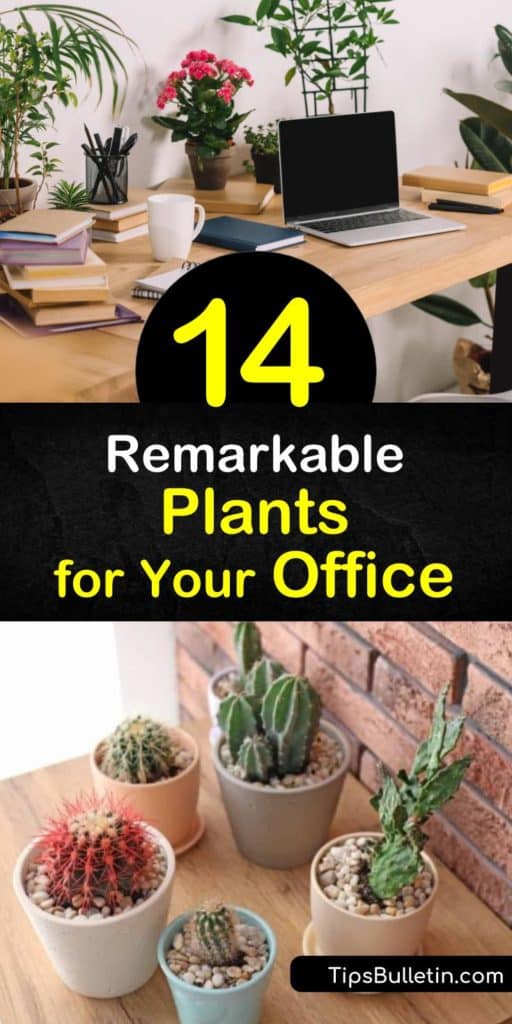 Choosing the right plants for your office is vital to filling the space with healthy, lush greenery that is both calming and revitalizing, so why not share our best office plants with your hard-working circle of friends and family on Facebook and Pinterest?