Stainless steel is one of the best materials to use for coffee mugs, coffee pots, and more. But over time, your beautiful travel mugs and coffee makers by Cuisinart and other manufacturers can develop build up and brown stains from exposure to coffee. Knowing the best way to remove coffee stains from stainless steel coffee pots and other containers helps you keep a clean home.
When you have a few methods to remove coffee stains from stainless steel travel mug and carafe surfaces, you get to sip your coffee and not worry about how to get them clean. This guide gives you recipes to help you remove coffee stains from stainless steel thermos surfaces.
We show you how to use household cleaners such as vinegar, baking soda, and peroxide to wipe out stains and leave a shining metal surface behind. Our recipes are just the ticket to bring your percolator and coffee cups back from the dead.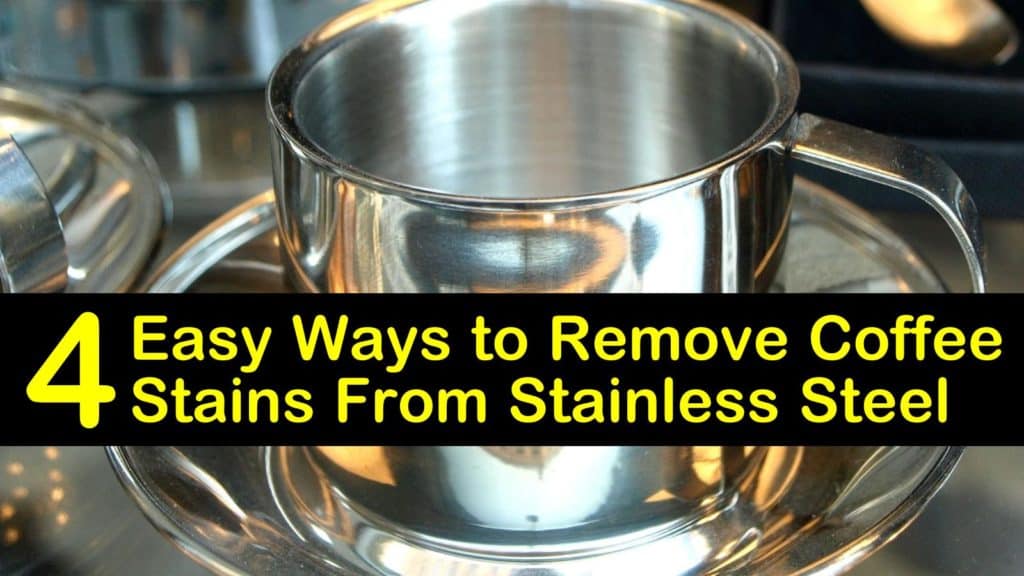 How to Remove Coffee Stains from a Stainless Steel Travel Mug
Coffee stains on stainless steel coffee carafes and cups are a real eyesore, and you might have an impulse to use the most robust cleaner you can find to get rid of them.
It's preferable to start small and work your way up to the bigtime when working with cleaners, though. Before you reach for the Bar Keepers Friend to get your coffee cups as clean as your stainless steel sink, give milder cleansers a shot.
Get Rid of Coffee from Stainless Steel Mug Surfaces
This section gives you cleaning tips and recipes for use anytime to get your stainless steel clean again. The cleaners in this section use safe and powerful agents such as vinegar and dishwasher detergent to clean coffee stains away from your thermos or mug. Most of the time, these low-impact recipes are all you need to produce a cupboard of clean cups.
Knock Out Stains with Baking Soda and Vinegar
Vinegar and baking soda are the dynamic duo of your household cleaners. Either agent is an effective cleaner, and combining the two creates a natural cleaner for stainless steel that can cut through dirt and grease without breaking a sweat.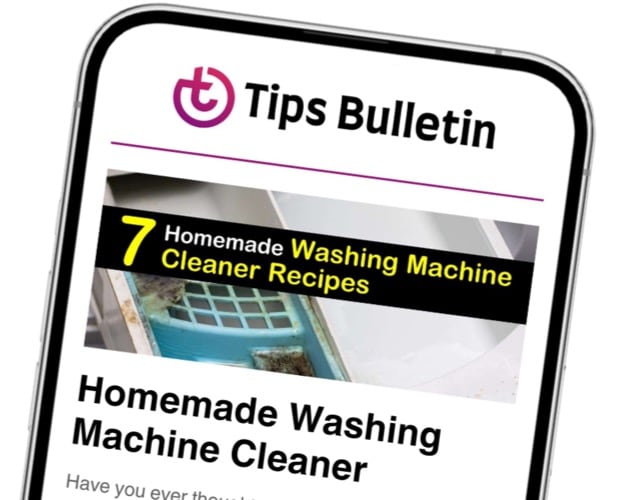 Finally, an email that Transforms Your Home.
Get the latest home and garden tips from our experts, delivered straight to your inbox.
This cleaner is a classic that sticks around because it works so well. It's a perfect option to get your stainless steel mugs looking pristine. If you don't have vinegar on hand, use lemon juice in its place.
Place the container you're cleaning in the sink to guard against overflow. Add baking soda, and then pour in the vinegar. Swish the mixture around the mug, pot, or thermos to coat every surface, and wait a few minutes to let the cleaner do its magic.
Top off the container with hot water. Use a bottle brush or scrub brush to clean the inside of the pot or cup. Pour out the cleaner after the surfaces are clean, and rinse with hot water to remove all traces of the cleaning product. This cleaner is also a fantastic and simple descale solution.
Due to the powerful cleaning properties in this cleaning solution, you can also remove rust from stainless steel with vinegar. The acidic content naturally buffs away any stains or rust spots.
Removing Coffee Stains from Stainless Steel with Dishwasher Detergent
You're already familiar with how effective Cascade and other dishwasher detergents are at getting dishes clean when you run a wash cycle, but you might not be aware of how powerful a cleaner dishwasher detergent is when used to clean away coffee.
When you use dishwasher detergent on your stainless steel and apply some elbow grease, the stains melt away.
You're going to be working with boiling water, so make sure to put on gloves before you begin. Place the stainless steel carafe or mug in the sink and drop in the detergent. Top off the container with boiling water.
Wait 30 minutes for the cleaner to loosen the stains, and then scrub the inside of the cup or percolator with a bottle brush. When the surface is clean, empty the container and rinse it several times with hot water.
Coffee Stains on Stainless Steel Thermos Surfaces
No matter how careful you try to be in cleaning your coffee cups and thermoses, you're going to eventually run up against a stain your everyday cleaners can't touch.
Coffee stains can be tough to clean off if they have a chance to bake into the stainless steel through multiple dishwasher cycles and heat drying. When you encounter a stain that your usual cleaner can't dent, it's time to bring out the big guns.
Heavy-Duty Stainless Steel Cleaners
This section gives you recipes for hardcore cleaners that are sure to bust through your coffee stains and bring your carafes and travel mugs back from the dead.
The cleaners in this section pack a real punch and are more than a match for any stain they encounter. With only a little effort and these recipes, you'll be a lean, mean, cleaning machine.
Get Your Pots and Mugs Clean with Peroxide and Baking Soda
Like baking soda and vinegar, hydrogen peroxide is an all-time cleaning champ. With these agents, creating a powerful scrubbing agent that takes on the worst stains without blinking is easy. Try this cleaner if your regular cleaning routine doesn't get the job done.
To clean a stainless steel coffee carafe, drop one cup of baking soda in the thermos or carafe and fill the container with hot water. Scrub the inside of the container with a bottle brush until all the stains are gone. Empty the stainless steel pot or cup, rinse it well, and dry it with a paper towel.
Add ½ cup peroxide and two tablespoons baking soda and swish the mixture to coat the walls and bottom of the pot. Wait 30 minutes, and scrub the container again. Repeat until the stain lifts. Rinse the container well with hot water to remove any residue.
Make Your Stainless Steel Gleam with Denture Tablets
You likely don't think of using denture cleaning tablets when you encounter a coffee stain on stainless steel that's difficult to remove, but you'd be astonished at how effective a cleaner it can be.
Dentures can pick up coffee stains, and denture tablets knock them out without trouble. That same cleaning power eats through stains on stainless steel in no time.
For cleaning coffee thermos interiors or getting coffee stains out of the coffee pot, fill your pot with tap water from the spout. Use warm water or hot water, which loosens the stains as the tablets do their work. If you're cleaning a thermos or another container with a screw lid, leave the cover off to allow gases produced by the tablet to escape.
The tablet takes about 30 minutes to clean the container. If you wish, use a bottle brush to give it a once-over. Clean with soapy water and give it a good rinsing with hot water several times to remove all traces of the denture tablet.
We hope you had a superb experience investigating our recipes to remove coffee stains from stainless steel travel mug surfaces and other containers.
Stainless steel is a fantastic material for coffee containers of all sizes and shapes, but sometimes you'll run across a stain that regular cleaning can't dislodge. Our guide helps you find an option to remove coffee stains from stainless steel thermos parts and helps you to keep your stainless steel shiny and spotless.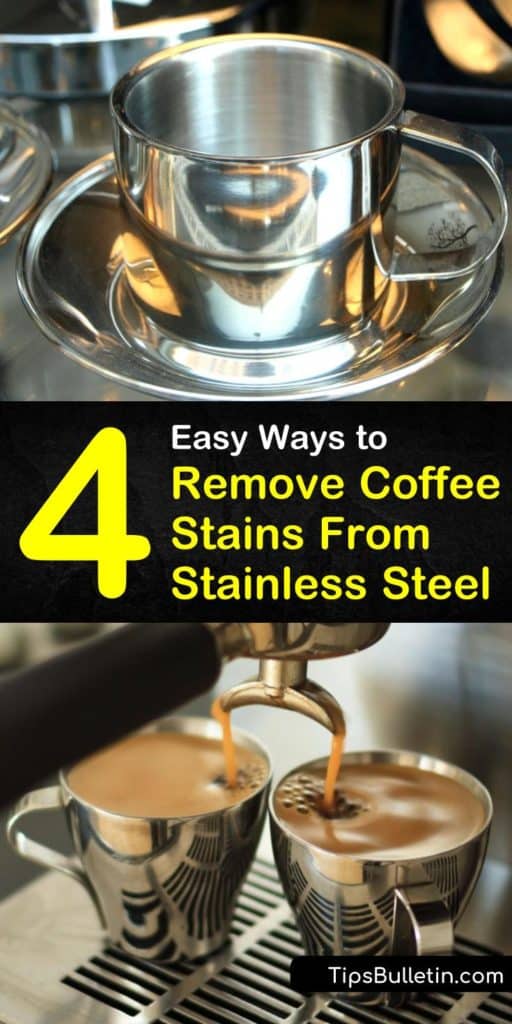 Thanks for reading our stainless steel cleaning article. If you had a good time discovering recipes to remove coffee stains from stainless steel, Pinterest and Facebook are ideal venues to share details about cleaning stainless steel.