No matter how many countless times we replace the soil or how much water we add to the plant, there are dry areas on our lawn that never seem to hydrate adequately. That doesn't even account for the parts of the country that have notoriously dry climates. At times, all that's left to do is find trees for dry sites that thrive in drought-tolerant conditions and sandy soils.
Some of the best candidates for the role are also popular plants in the landscaping world. Common trees like different maple varieties, birches, and cypress make excellent options as specimens that readily endure harsher climates.
Other trees, like the Desert Willow, dogwood trees, and the Eastern Redbud, bring a whole new level of beauty and function. If you're ready to find that perfect sapling for your home, look no further than the list below.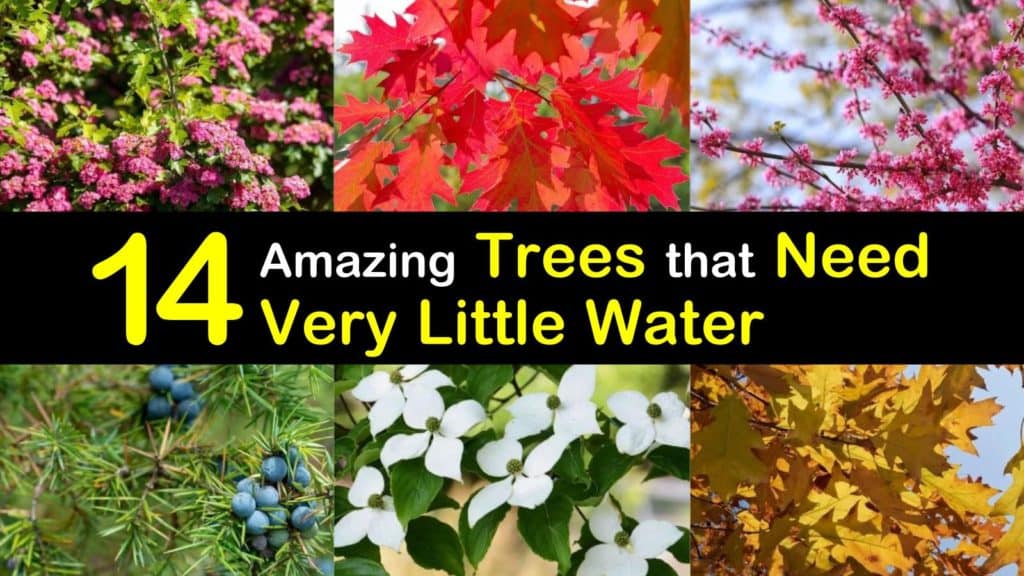 Hardy Trees that Withstand Dry Soil and Heat
Just like you can find trees for standard soil, there are options if your soil or climate is not ideal. Trees for wet areas are as prevalent as those with dry conditions.
There are also tons of trees that don't mind the heat. You can find palm trees for hot dry gardens, as well as flowering and nut-bearing specimens.
In our list, in addition to enduring heat and dry areas, these trees also produce gorgeous blossoms each year. No matter what you're looking for, we have some fantastic ideas to get you started.
Whether you want a fast growing spruce tree or one that provides some welcome shade during the hottest parts of the day, check out our suggestions.
Hedge Maple (Acer campestre)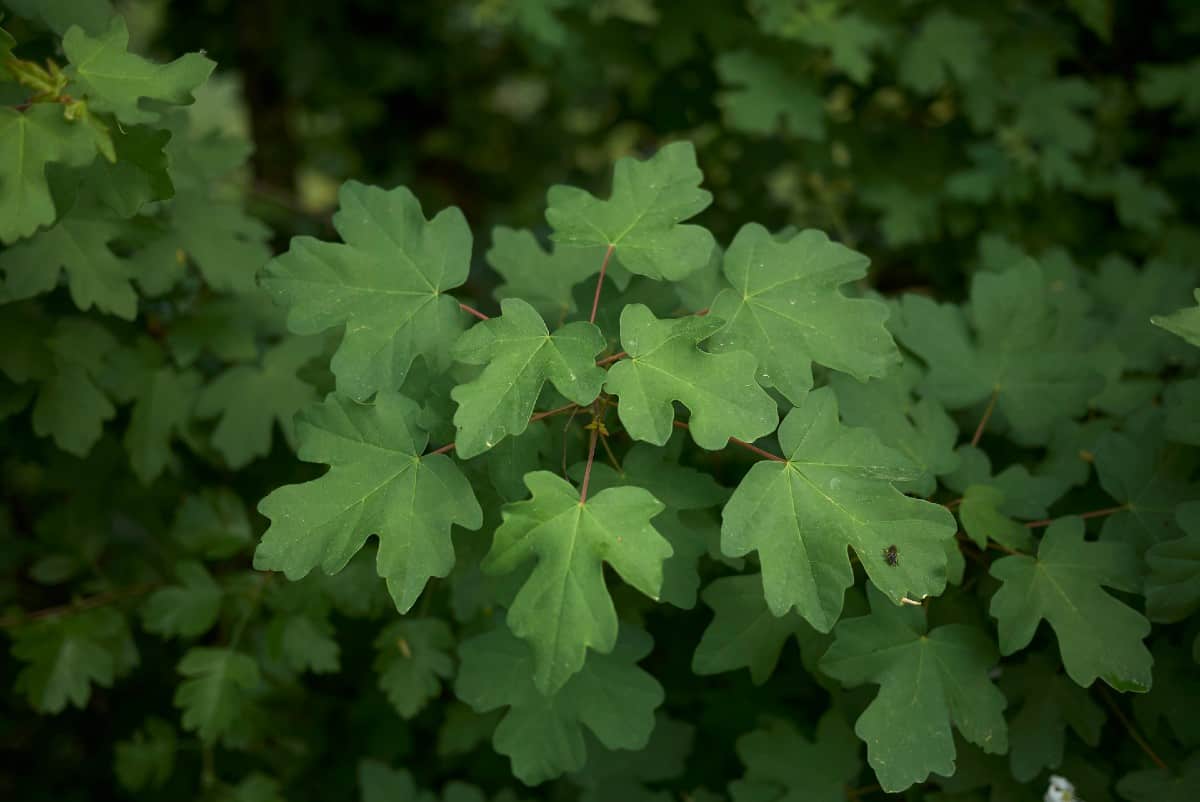 Hedge Maples are lovely specimens for any gardener to start with, especially since they are relatively easy to maintain. These maples thrive throughout the center of the states, leaning into USDA hardiness zones 5-8, where the weather is not too cold and not too warm.
In fall, the plant's green leaves shift to a lovely greenish-yellow that appeals to all areas. In addition to being tolerant of drier regions, Hedge Maple is relatively salt-tolerant.
As a result, it is ideal for planting around sidewalks and driveways that receive high amounts of salt in winter. The tree grows to about 35 feet tall when fully grown, spreading out to approximately 30 feet.
Hostas and ferns grow well under these trees' base since they enjoy the shade and sometimes produce delicate, showy flowers.
Japanese Black Pine (Pinus thunbergii): Drought-Tolerant Pine for Beach Areas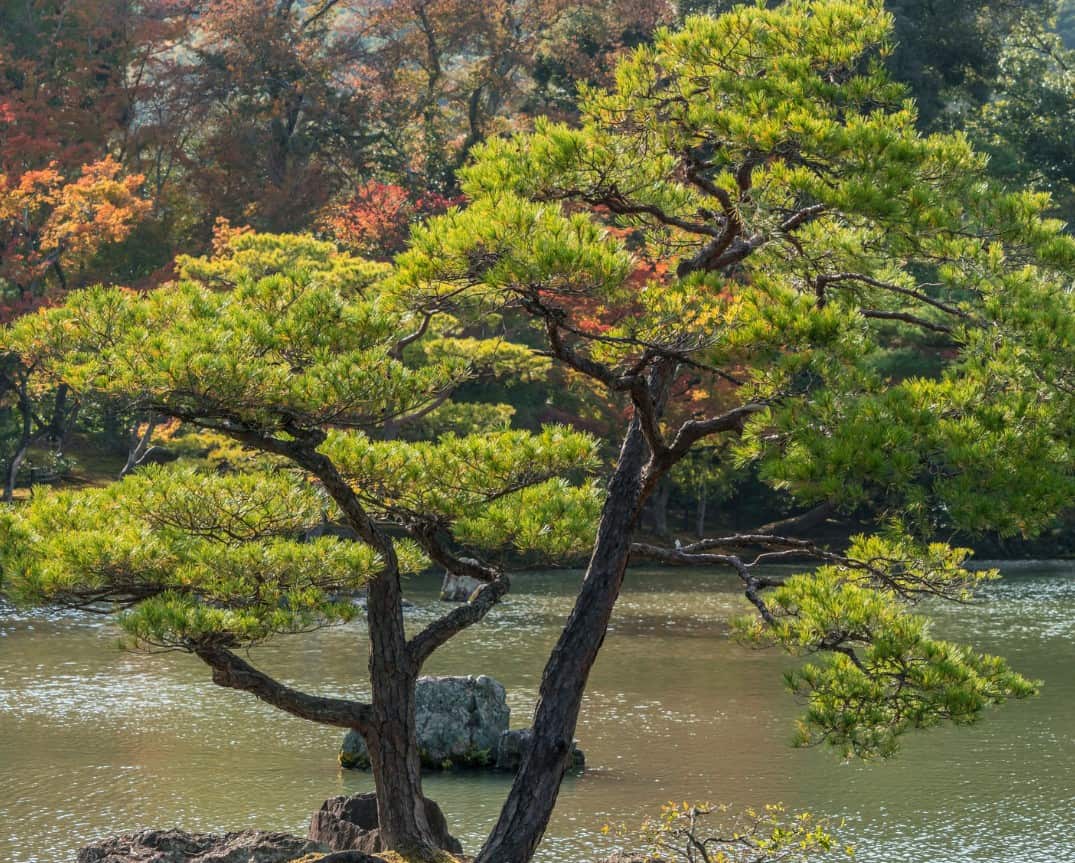 Another incredible candidate for dry soil conditions is the Japanese Black Pine. These evergreen trees thrive in almost any soil type, including the beach. The essential requirement it has is plenty of sunlight and to maintain acidic pH levels in the soil.
Once established, the plant is considerably drought-tolerant. It attains heights of up to 100 feet tall, though remains smaller in less ideal growing conditions. If you don't want or need a tree this tall, consider one of the dwarf evergreen trees for landscaping that will fit into your yard better.
In ideal circumstances, water the plant weekly and add fertilizer for the first couple of years of development. Especially in sandy or dry soil, it's crucial to amend as much of the earth as possible to bring the pine plenty of nutrients.
Desert Willow (Chilopsis linearis)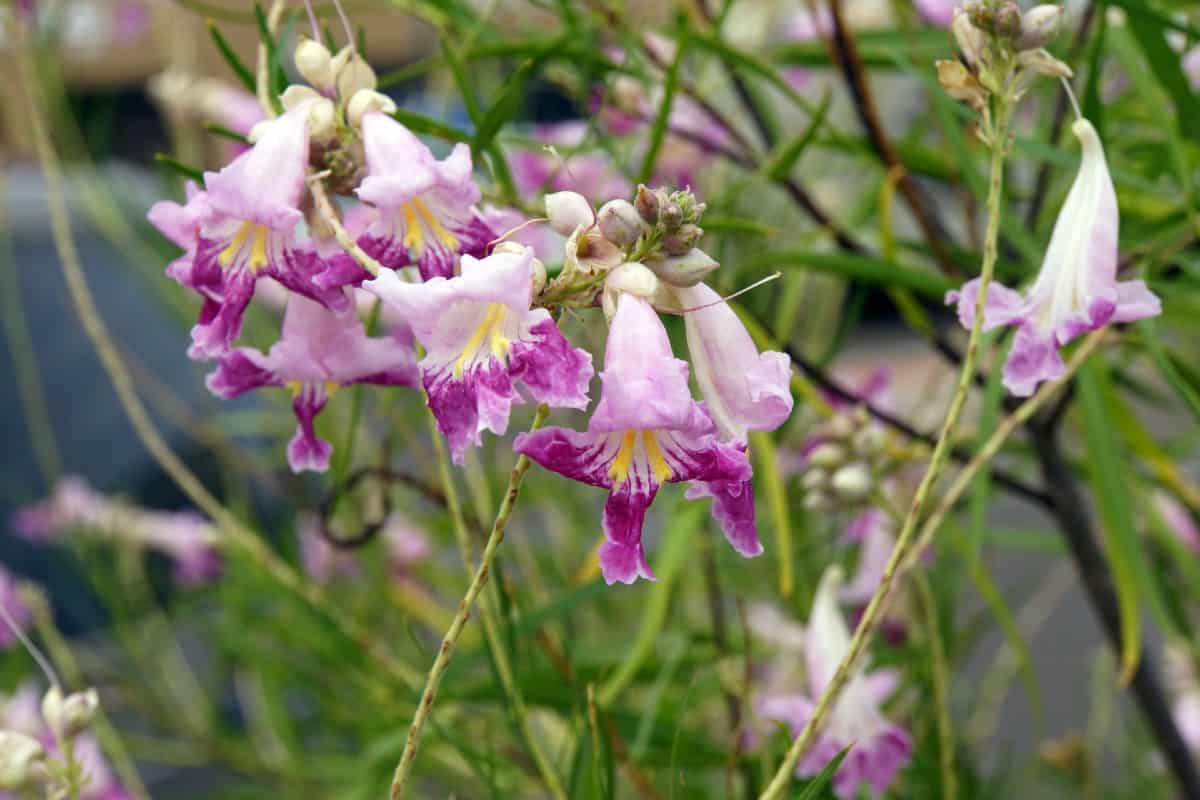 The Desert Willow is not an actual willow tree and only mimics it in appearance alone. Unlike the large trees on this list, the plant requires very little maintenance in terms of pruning and only gets to 25 feet at the highest.
Another drought-tolerant specimen, the tree prefers the hotter regions of the country, favoring zones 7b-11 for optimum growth. Desert Willow isn't very particular about its soil structure, either.
It requires a slight amount of watering and occasional irrigation to prevent wet soil from rotting the roots. It does just as well in acidic soil as it does alkaline, and handles all soil types. It pairs well with flowers like Trailing Lantana and Angelita Daisies.
River Birch (Betula nigra)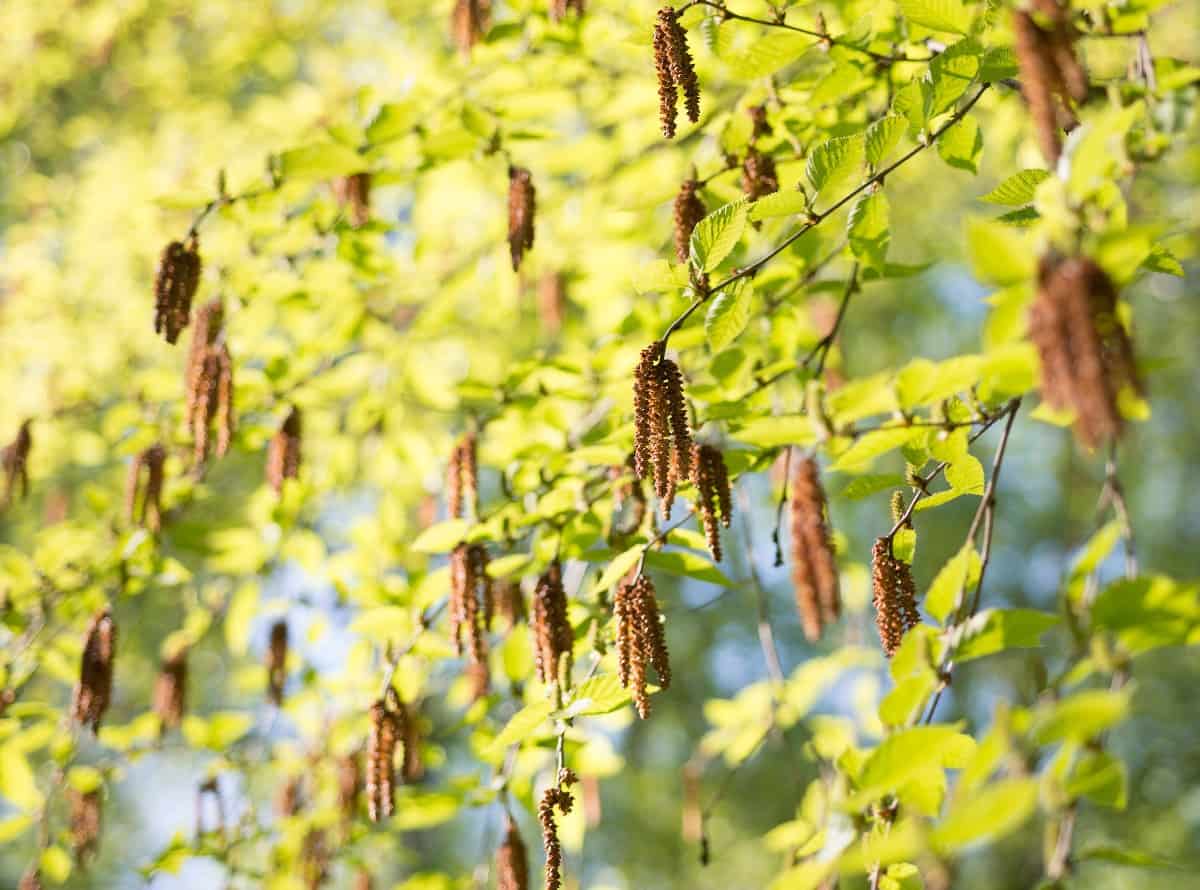 River Birch answers to many names, including Water Birch and Black Birch. It survives the best in USDA zones 4-9, growing to heights of almost 70 feet tall. When pairing it with other plants, consider Astilbe x arendsii, or "Fanal."
The plant makes a stunning ground cover plant with bright red summer blossoms that tolerate shade. While River Birch prefers moist soil conditions, it tolerates dry sites just as well and much better than other species of birch.
The best way to water the plant is slowly and deeper to promote a stronger root system. The recommended watering strategy is to allow water to slowly drip from a hose for several hours, supplying the soil with 8-18 inches of water.
Bald Cypress (Taxodium distichum): A Giant Among the Forest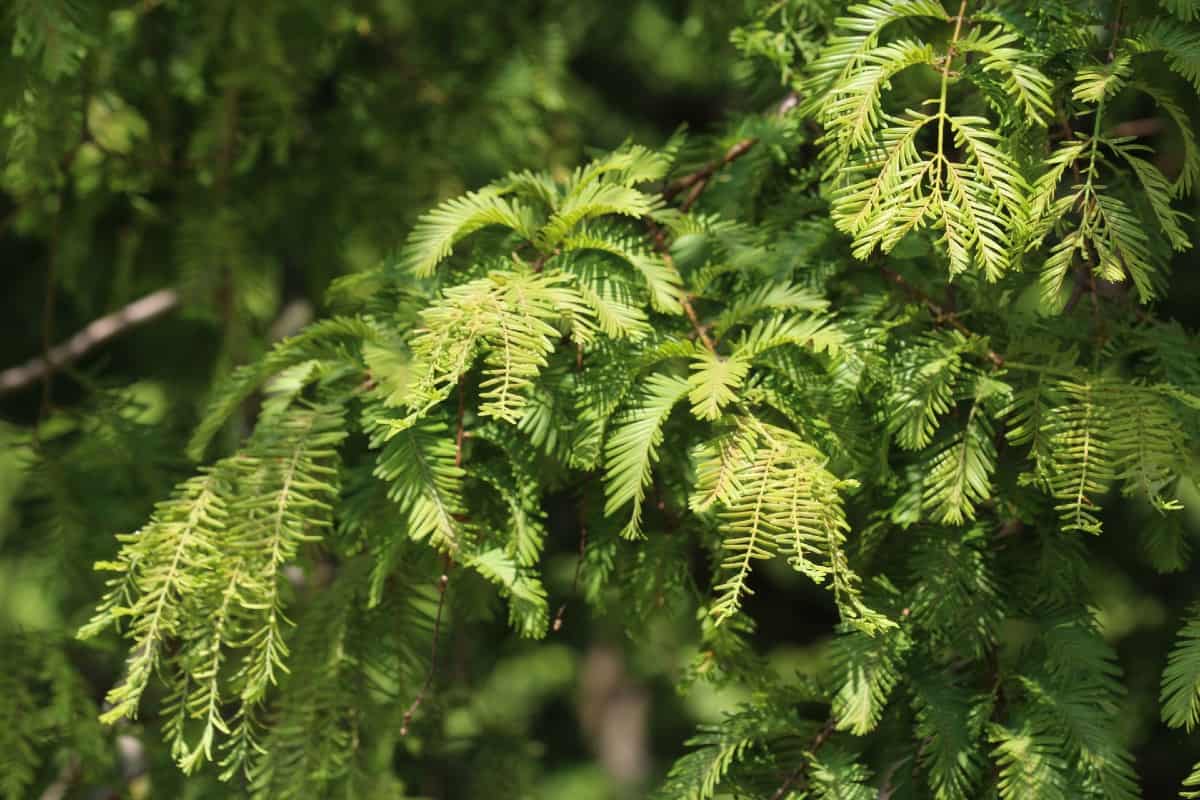 If you've seen pictures of the everglades of swampy areas in the South, you've likely seen a Bald Cypress. These Goliaths rightfully earn the title of giants of the forests, skyrocketing upwards of 100 feet.
This incredible size is still nothing compared to the cypress's relative, the redwood. A deciduous conifer, the tree sheds its leaves in winter, but not before displaying vibrant a fall color ranging from tan to fiery orange.
Cypress requires 8 hours of sunlight a day, though they are significantly less particular about their soil conditions. They survive in wet soils, compacted soils, and even clay.
When kept in dry sites, however, they ask for a little extra water to get them through the first couple of years, or until they grow adequately established.
Dogwood (Cornus)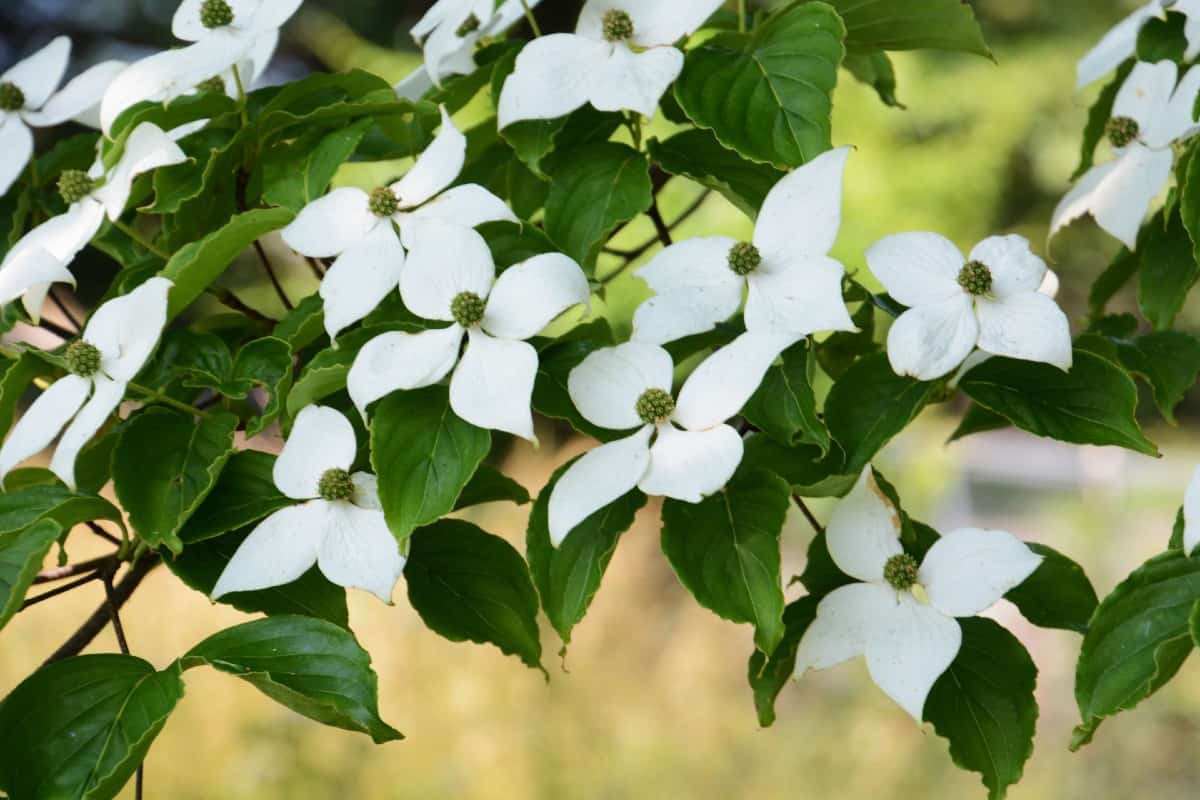 Dogwood trees are noted for the lovely white flowers they produce. Contrary to their delicate appearance, the flowers we know and love are a type of leaves known as bracts.
They turn this color in spring, shifting to green throughout the summer, then attaining their glorious reddish-purple hues for the fall months. In winter, they attract birds to their branches with plump, red berries.
Dogwood trees grow well in full sun or partial shade, with a preference toward shady spaces to prevent heat stress. In general, Dogwoods require plenty of water to stay healthy and thriving.
While they withstand dry soils just fine, keeping them suitably hydrated with 6 inches of water each week ensures continued success. Adding a layer of mulch to cover the tree base also helps it to retain moisture.
Hawthorn (Crataegus): Trees for Dry Sites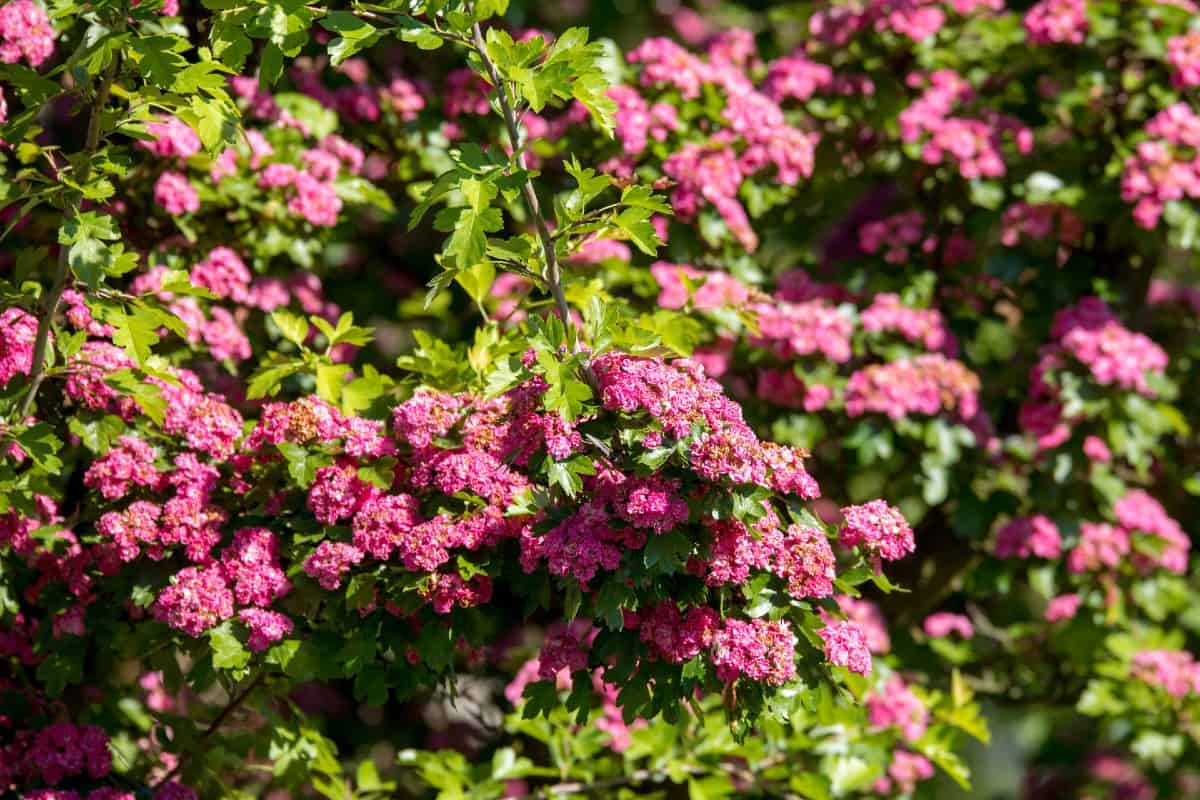 Hawthorns are unique in that they grow in both shrub form as well as small trees that grow in the desert and elsewhere. It also possesses long thorns that protrude from the branches by almost 5 inches. There are a few thornless varieties available, however, which perform just as well in dry sites.
They grow primarily in zones 8-10, favoring much warmer climates. This low-maintenance specimen requires very little once established. Adding some granular food or other organic matter to the earth helps promote growth and regulates soil conditions.
Hawthorn also produces lovely white flowers that bloom in late spring or early summer. They are short-lived, though, and only last for approximately one week.
Pairing these trees with other members on the list is recommended, specifically Ginko Biloba, Japanese Black Pine, and Hackberry.
Eastern Redbud (Cercis canadensis)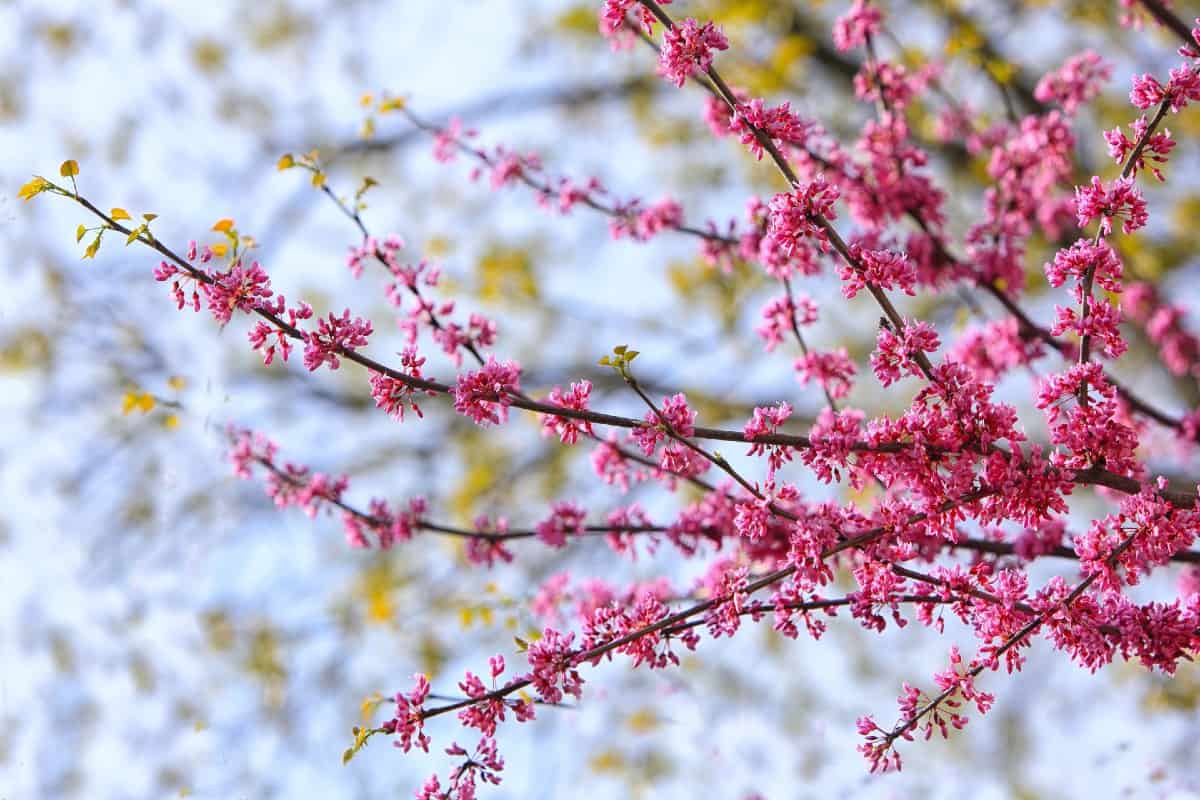 Another fantastic tree to grow in dry soil is the Eastern Redbud. These trees grow to approximately 30 feet tall and enjoy weather found in the 4-9 USDA zones.
When planting them, make sure you leave plenty of space between the new tree and existing structures, preferably 6-8 of distance. Fences only need about 3 feet of range for the plant to grow without ruining the barrier.
Flowers bloom on the tree in early spring for just a few short weeks. During that time, a type of edible legume also forms and ripens by the time October rolls around.
Redbud handles dry spells fairly well and is one of the plants that need little water to do well. It thrives most soil types and pH levels without a problem. Their biggest complaint is soggy soil, or standing water, which does more harm than dry soil.
Bur Oak (Quercus macrocarpa)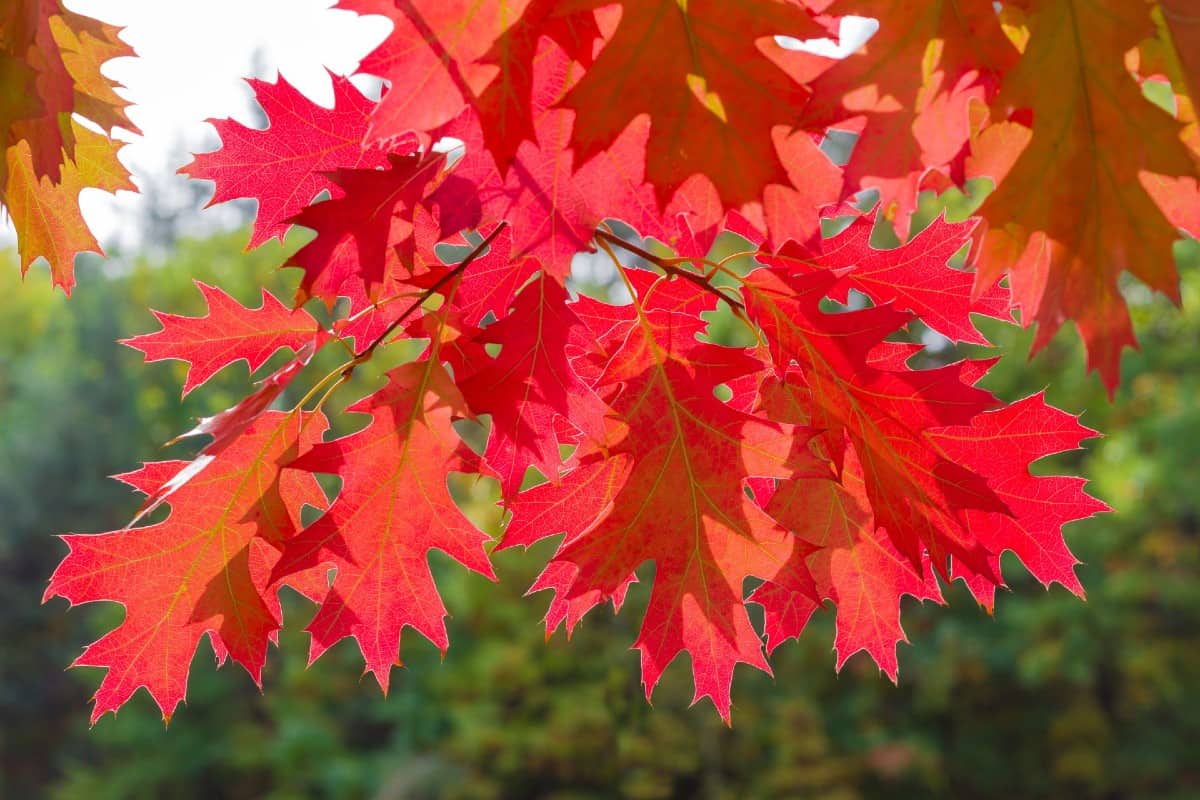 Something all dry areas need is a fire-resistant tree to prevent potential forest fires. Luckily, the Bur Oak, a native tree to most of North America, is one such tree that surpasses all other oak species.
On the other side, it is also considerably more cold-tolerant compared to other oak trees. Another characteristic the Bur Oak takes the lead in is that it produces the largest acorns from all other native oaks.
These acorns mature quickly, then begin dropping in August, supplying many small animals with much-needed nourishment. Bur Oaks require full sun to develop, tolerating most soil types and pH levels.
Red Oak (Quercus rubra): Lovely Shade Trees for Relaxation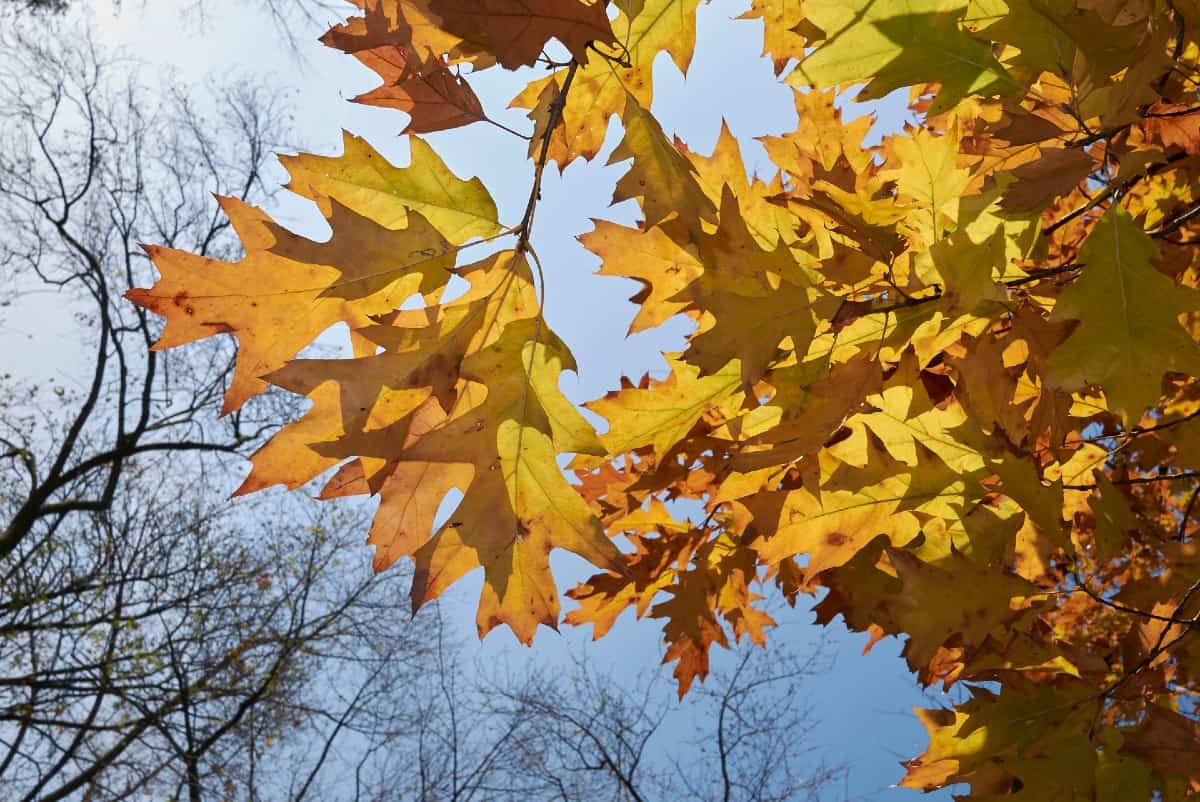 Another member of the oak family, the Red Oak, brings many impressive traits as a tree that thrives in sandy soils. After reaching heights between 60 to 70 feet, the plant's primary use is as a shade tree.
Its extended, sweeping canopy spreads up to 20 feet in each direction, allowing for a brief respite from the heat. Red Oak receives moisture from several different places, including surrounding fungi that funnel minerals and water to the roots.
Whether in dry soil or otherwise, it still highly benefits from a deep watering once a week. It prefers acidic soil that is sandy, loam or even made of clay.
Eastern Red Cedar (Juniperus virginiana)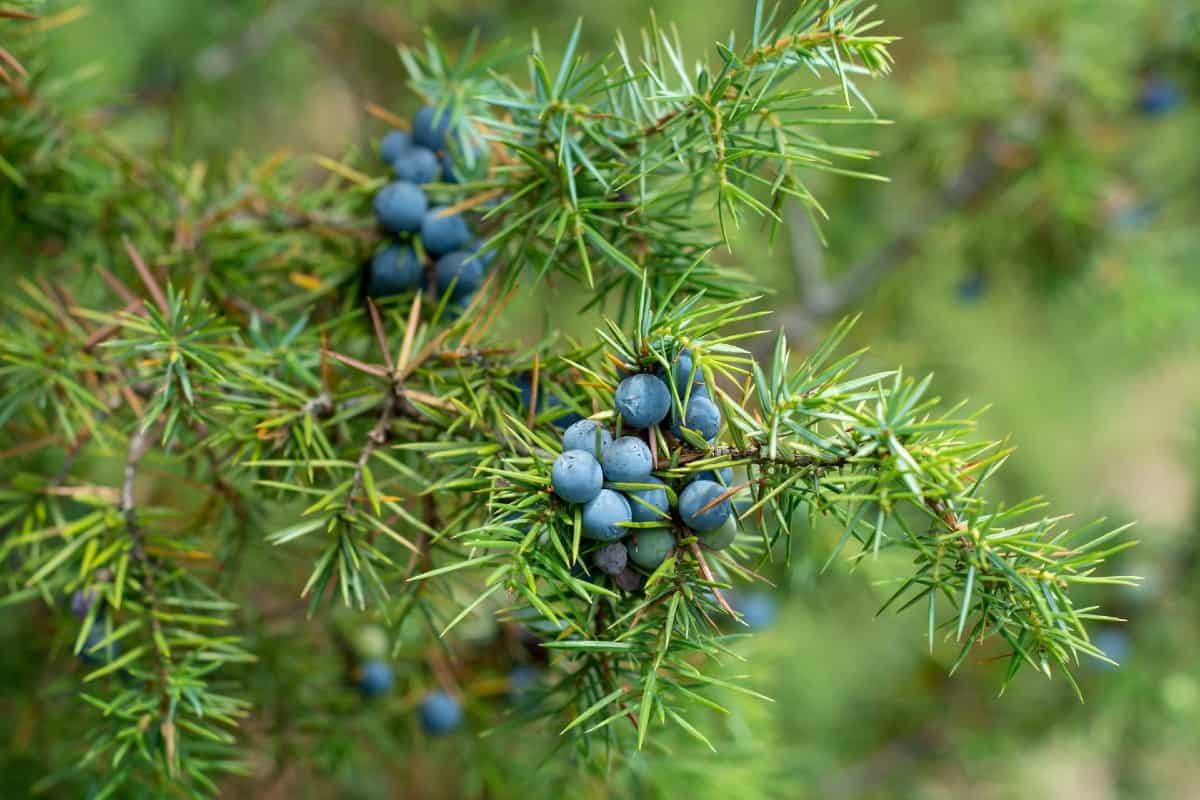 The Eastern Red Cedar, also named Red Juniper, is a conifer with dark green and fragrant foliage. Heights for the tree vary depending on the area and how often they get trimmed. Most reach 40 feet high, while others shoot up to 90 feet.
Many landscapers plant these as privacy hedges or screens.bIn late winter, the trees sport lovely little flowers, with female trees displaying green petals, and males showcasing yellow ones.
Tiny berries also form starting in spring and ripen by early fall. Many use these blue edible berries to make teas or to flavor meats.
Hackberry (Celtis occidentalis): A Highly Adaptable Tree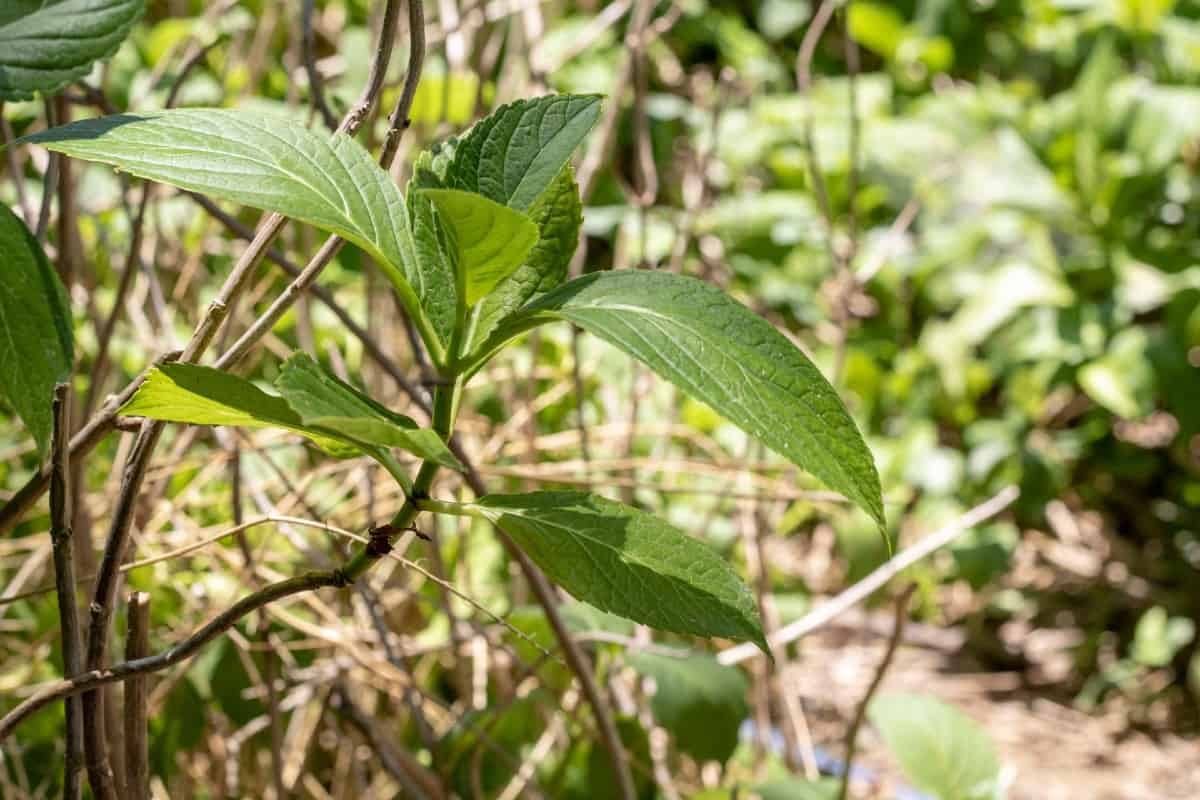 There is rarely a plant that does well on so many sides of the spectrum as the Hackberry tree. A tree of constant contradictions, it withstands drought conditions just as well as it does flooding.
It adapts to heat but also is winter hardy to zone 2 of the USDA hardiness levels. When it comes to soil conditions, it also handles both sides well, having no preference for alkaline or acidic over the other.
The wind tolerant tree loves full sun and needs water every week until it becomes established. Planting this shade tree as part of a bird garden is an ideal way to add function and beauty to any yard.
Adding plants like the Eastern Redcedar and Coneflowers are an excellent way to provide food and shelter to birds all year long.
Maidenhair Tree (Ginkgo biloba)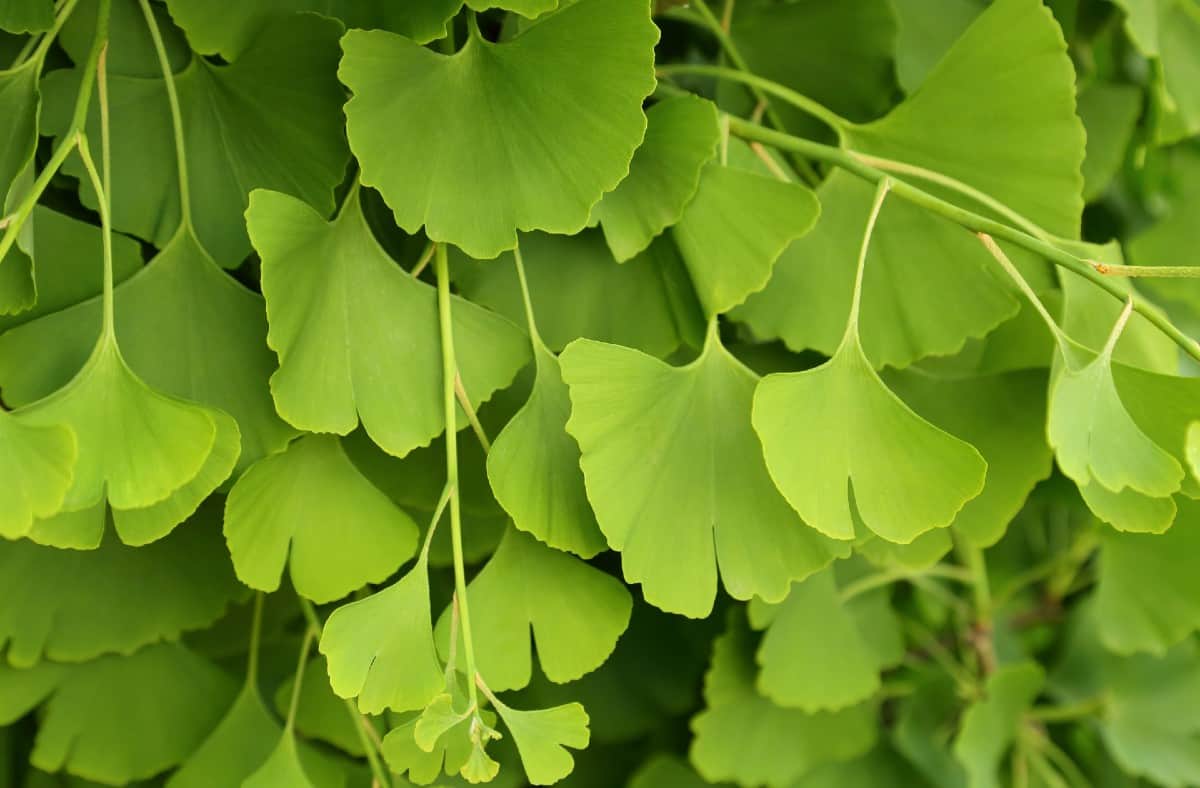 As one of the oldest living trees on the planet, this plant many scientists refer to as the "living fossil" definitely isn't going to let a few dry conditions stand in its way.
Ginkgo Biloba grows to approximately 50 feet tall and 30 feet wide and lives for an incredibly long time. Some species are a few thousand years old.
While the Maidenhair tree thrives within zones 4-9 and tolerates drought to an extent, it doesn't like the heat. Watering the plant regularly keeps it growing healthy despite dry conditions, especially when planting new trees.
These require daily watering, letting the water soak deep into the roots without soaking them. Once established, continue to water them multiple times a week to help them thrive.
Maidenhair trees are a top choice for urban trees as they easily withstand air pollution.
Honeylocust (Gleditsia triacanthos)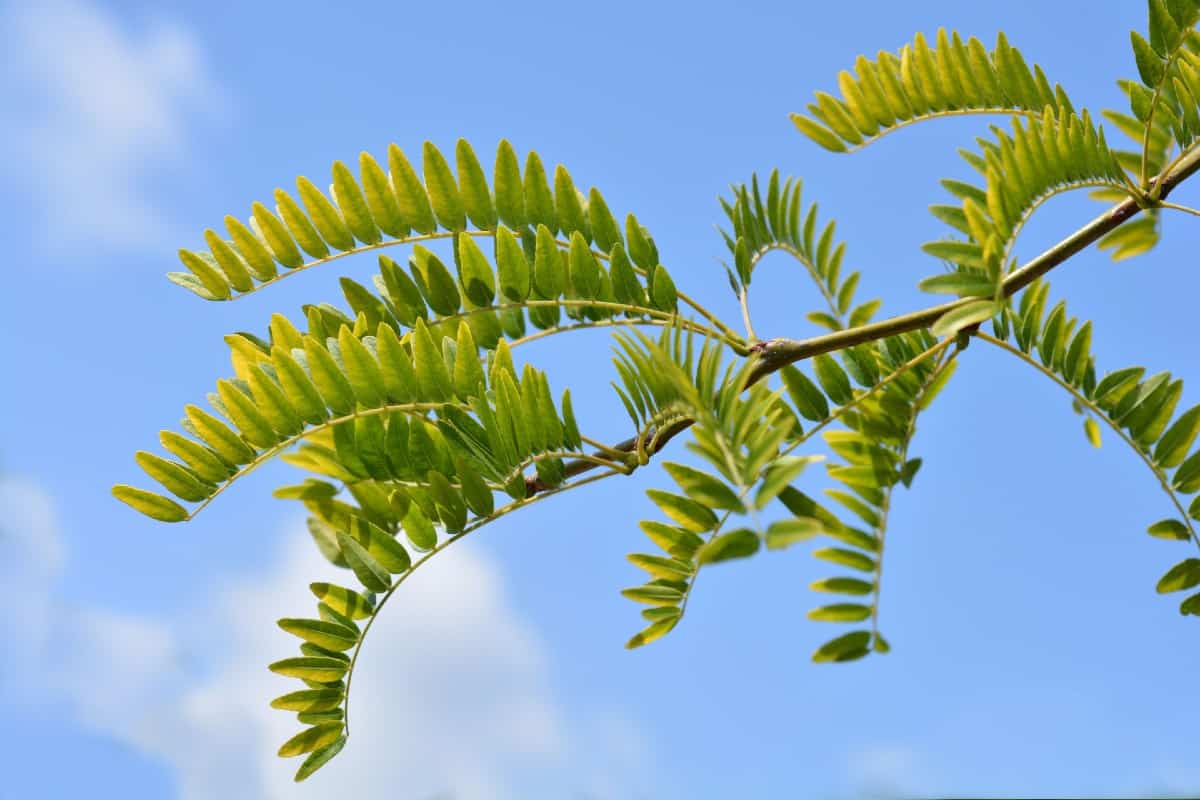 Beyond their tolerance to drought and dry soils, Honeylocust displays exciting characteristics that make planting them worthwhile. The tree is covered in sharp thorns that reach up to four inches long and have drooping leaves that sway in the wind.
In fall, these leaves turn a gorgeous golden color. Honeylocust loves loamy soil, but sand and clay also work well. In the first year, provide the tree with a one-hour trickle of water weekly. Ideal zones in which to grow the tree are anywhere within zones 3-9.
Hopefully, you are well on your way to choosing that perfect set of dry tolerant trees for your home.
This list provides you with so many different ideas, from stunning Desert Willows to hardy Red Oaks. The most challenging part of your decision-making process is choosing only one or two to start.
If you found these drought-tolerant specimens especially helpful, please remember to share your favorite trees for dry sites with friends and family on Facebook and Pinterest.