Urban gardeners use adaptable trees to grow in containers to help spruce up areas with severely limited space. Potted trees are perfect for small spaces, whether it's to add to your container garden in terms of a fruit tree, add shade to a terrace, or to produce colorful blooms to attract pollinators.
Although ideal for small spaces, growing trees in containers also works well in large areas as they serve as focal points for your landscape and add interest and beauty. Before you set out growing trees in containers, you must pick out the perfect trees.
The good news is that when picking out the best trees to grow in containers, you use the same criteria for them as you do for trees you plant in the ground.
Look for varieties that thrive in your climate, and consider your growing zone, lighting abilities, and watering requirements. Even if these conditions are met, not all trees work well in containers, so do your research before making any decisions.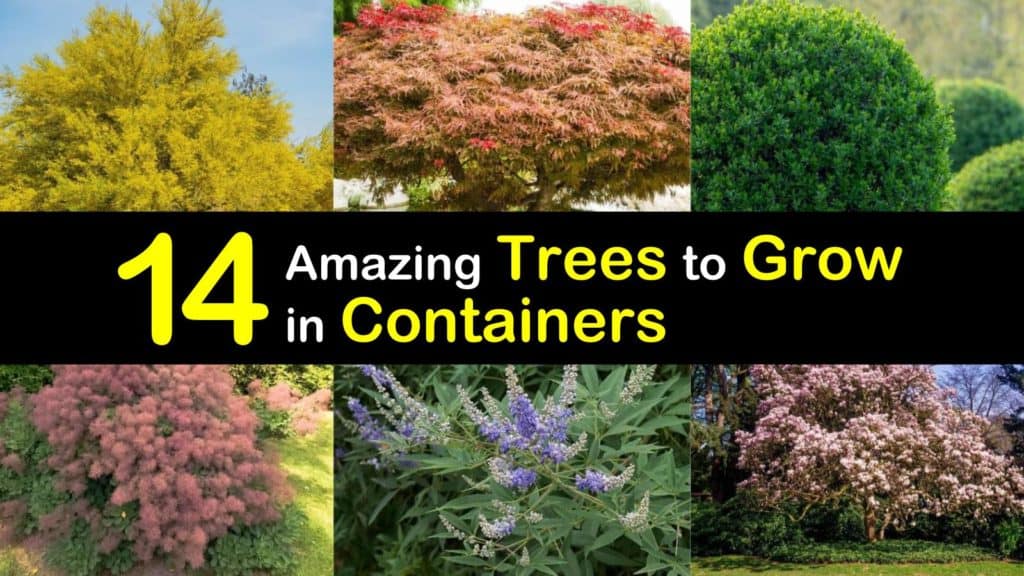 Tips for Growing Trees in Containers
DIY container gardening is done in one of two ways: temporary or permanent planting. Temporary planting is just as the name suggests; you grow the trees in the container for a short period.
Temporary plantings are transplanted from the container into the ground within a few weeks or months. Permanent or continuous container planting is where the tree remains for several years, if not its entire lifetime.
Selecting the right pot for your trees or when growing vegetables in containers is vital to their survival. As they are staying outside, choose something weatherproof. Avoid ones that are prone to cracking, rusting, chipping, or flaking when left outdoors in the various elements.
Clay, terra cotta, and ceramic pots are not the ideal choice for outside containers. Purchasing the right size is also essential. Think about the mature size of the trees you are planting to ensure you get the proper width and depth.
You need one large enough to allow the trees to continue growing without a transplant every few months. Large containers don't dry out as quickly as smaller ones, so they are easier to maintain year-round.
As all pots dry out quicker than in the ground, many gardeners purchase self-watering ones. The bigger your trees grow, the more water they require, and a self-watering one helps with that.
Drip irrigation systems also make watering easier and ensure the trees get the amount of water they need to thrive. Only use containers with drainage holes to ensure well-draining soil. It's possible to drill your holes for proper drainage, but it depends on the material.
Fantastic Trees to Grow in Containers Outside
When caring for trees grown in containers, remember they are not all meant to move indoors. Keep outdoor trees outside in the appropriately sized one for long term growth.
When choosing the best trees to grow in containers, consider their mature size and your hardiness zone to help increase their odds of survival.
Small Trees to Grow in Containers – Japanese Maple (Acer palmatum)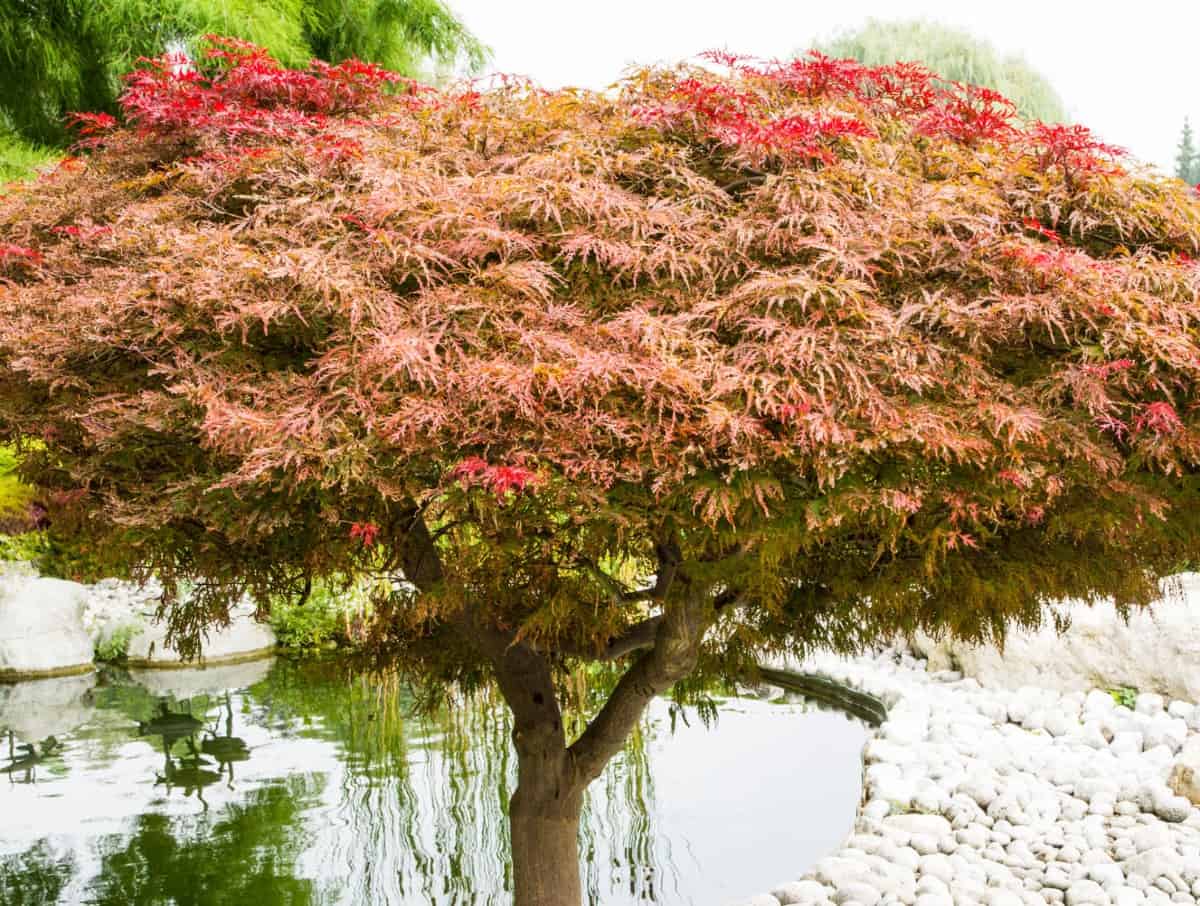 Gardeners can grow the Japanese Maple outside in a container or as a bonsai specimen. There are over 100 cultivators to choose from, so select the one that suits your needs.
Dwarf varieties include the Crimson Queen, known for its color during the summer and fall and weeping shape. If you live in hotter climates, do not grow the Japanese Maple outside as it is not heat-tolerant.
The tree is well known for its fall foliage colors, including green, purple, and many other shades in between. Growing these trees in a container confines their root system, which stops their overall growth.
Not only can you grow the Japanese maple in a container but you can also use these trees for bonsai plants. With the proper training and a lot of patience, your brilliant maple bonsai will grace any area of your home.
Edible Fig (Ficus carica)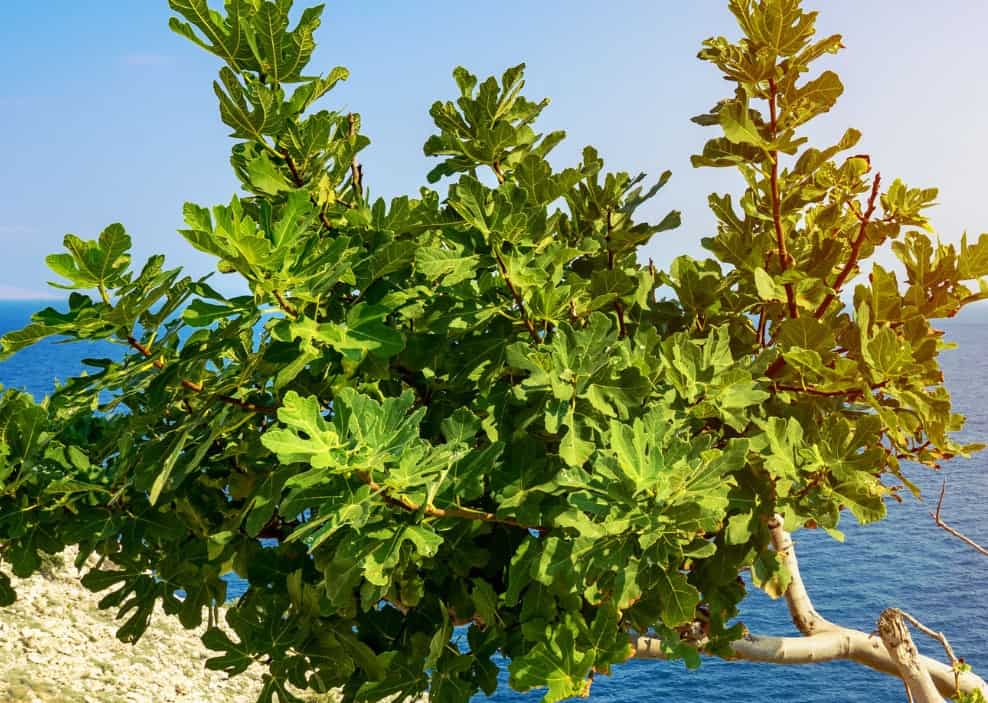 Many people plant fig trees throughout their yards because of the lobed leaves. These leaves are a larger size compared to other trees, so they produce great shade.
Another exciting aspect of these trees is their gnarled branches that supply interest all year long. When grown in a container, they stay smaller and produce less fruit.
The Edible Fig tree grows well in USDA hardiness zones seven through nine, but some varieties of this tree are hardy enough to withstand temperatures of -5°F. If growing for the tasty fruit, these trees require more water, while for the shade, they only need moderate watering.
Olive (Olea europaea)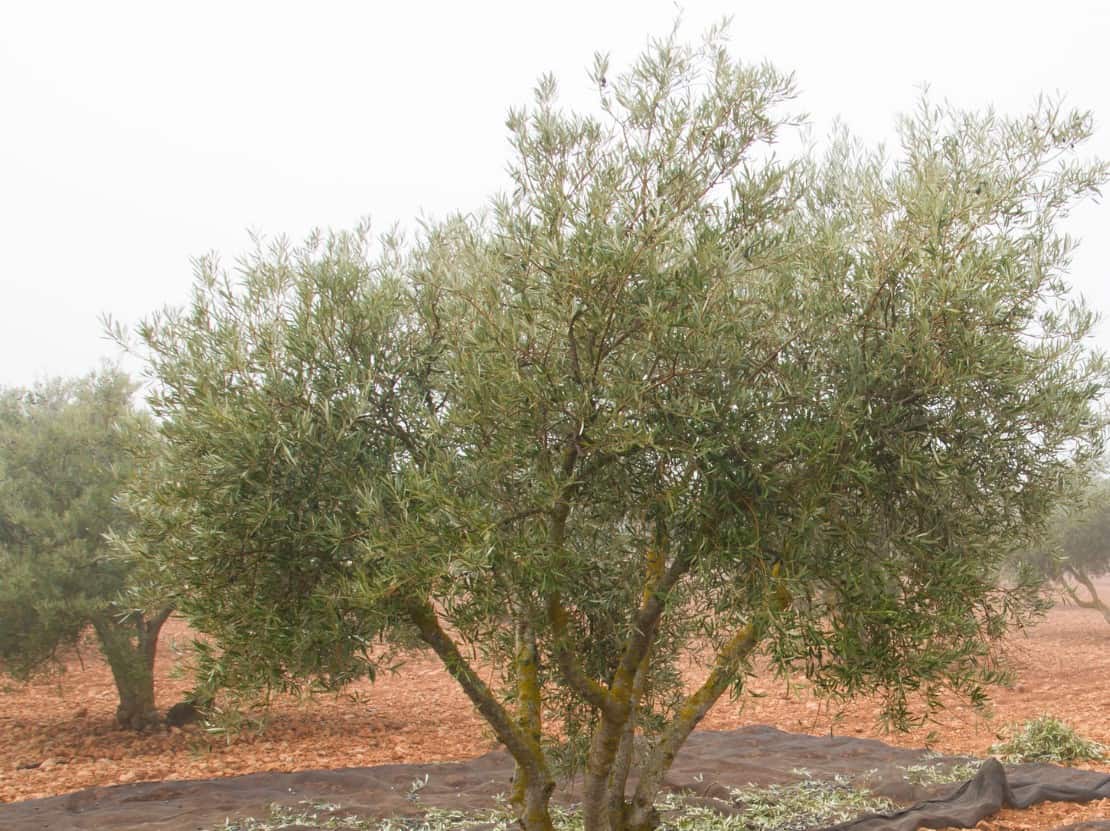 If you are after a Spanish, French, or Italian theme for your garden, Olive trees make great additions. They offer a shallower root system compared to other trees, which is ideal for growing in containers.
The gnarled looking branches add interest year-round. Properly cared for, these trees survive well for years. Olive trees require moderate water, well-draining soil, and full sun.
For the best survival rates, plant in zones eight through ten. In colder climates, protect in the winter. Full-size trees reach up to 30 feet tall; prune them regularly to keep them small.
Palo Verde (Parkinsonia spp.) – Trees to Grow in Containers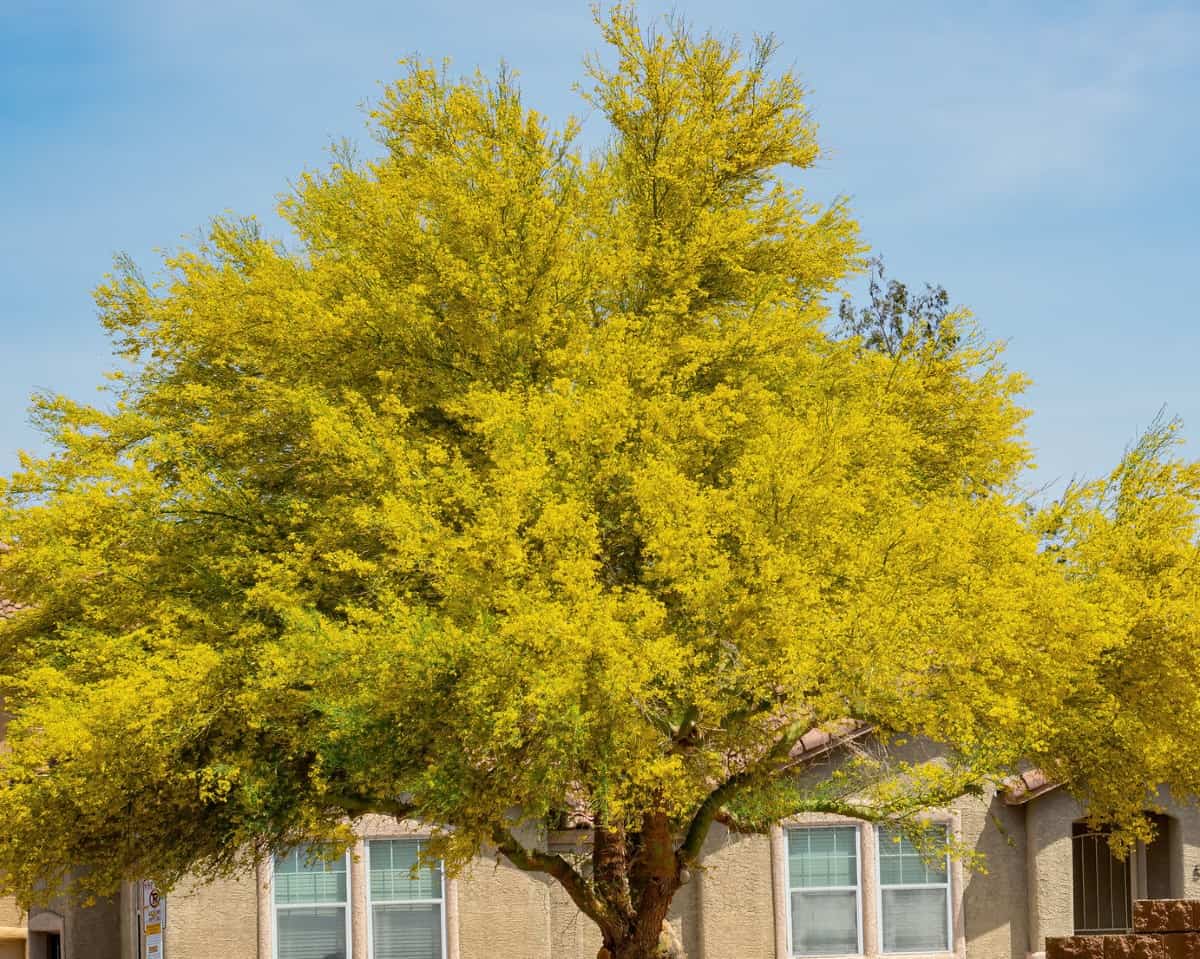 If you are designing a water-wise garden or live in the desert, consider adding the Palo Verde tree or several of them. When grown together in rows, the branches form a canopy along with the delicate, green leaves to shade areas.
Some varieties offer small, yellow flowers from April through June, which aid in attracting pollinators. When planting these trees, use a cactus and succulent potting soil mix as it offers quick-draining.
Avoid over watering these desert-like trees that thrive in zones nine and ten. Choose locations for these all year round plants for pots with full sun and keep the size under control with regular pruning.
Privet (Ligustrum spp.)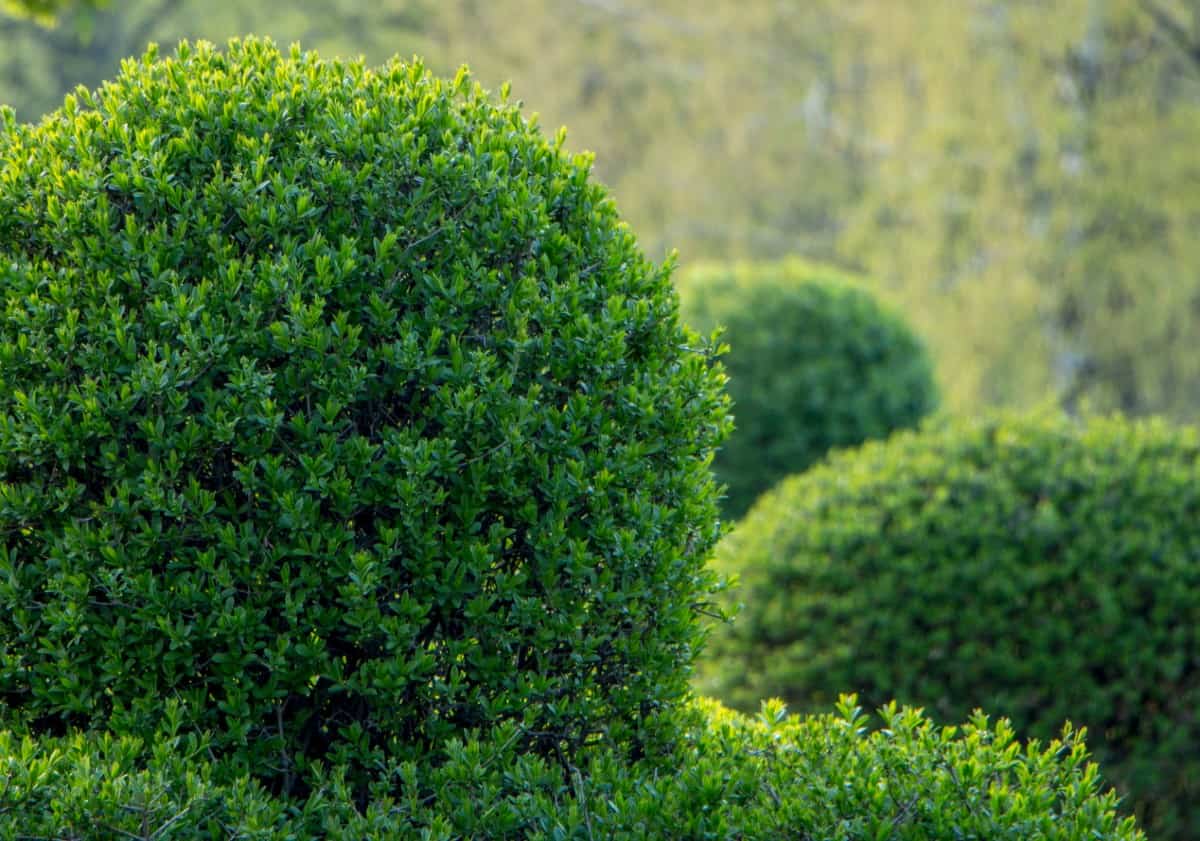 Privets are an excellent choice for a topiary inside a container or in the ground. Growing Privets inside pots gives gardeners the ability to train the tree as necessary, turning it into a world or pyramid shape or growing it as a tree.
The two most common types grown in containers are the California and European Privets. These beauties are best grown in zones four through seven, as they can withstand temperatures down to -25°F.
When first planting these trees, they require moderate watering, but once established, reduce watering to a lower amount.
Southern Magnolia (Magnolia grandiflora)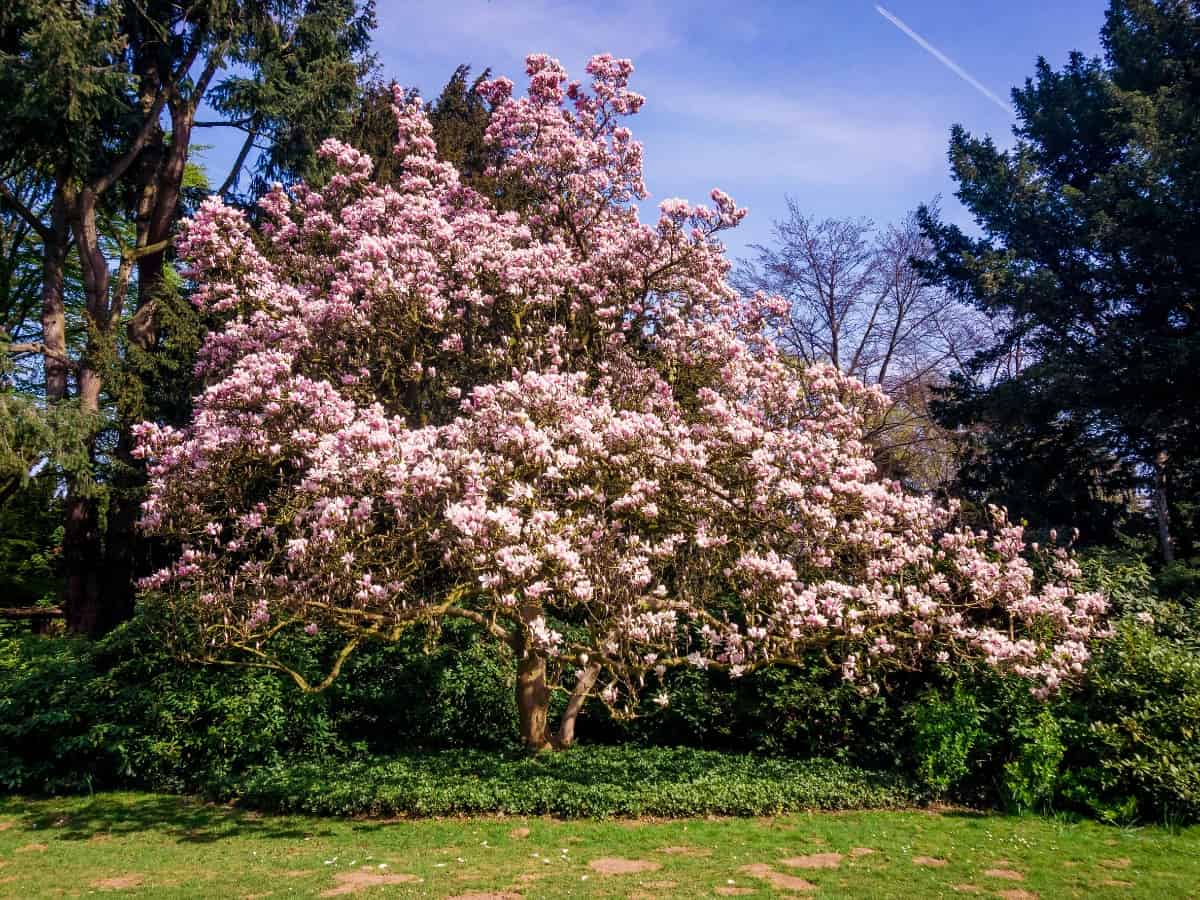 Southern Magnolias require large containers and a lot of vertical space as they reach up to ten feet tall. Cutting the branches of this tree helps to control the size.
Gardeners enjoy the two-sided leaves to supply color and texture to the landscape. The top side is a glossy and deep green while the underside is a velvety brown color.
The mature size of these trees does vary based on the species planted, but all varieties are best grown in zones seven through nine. The trees withstand temperatures down to 5°F and require full sun to partial shade with moderate watering.
Useful Trees to Grow in Containers – Sweet Bay (Laurus nobilis)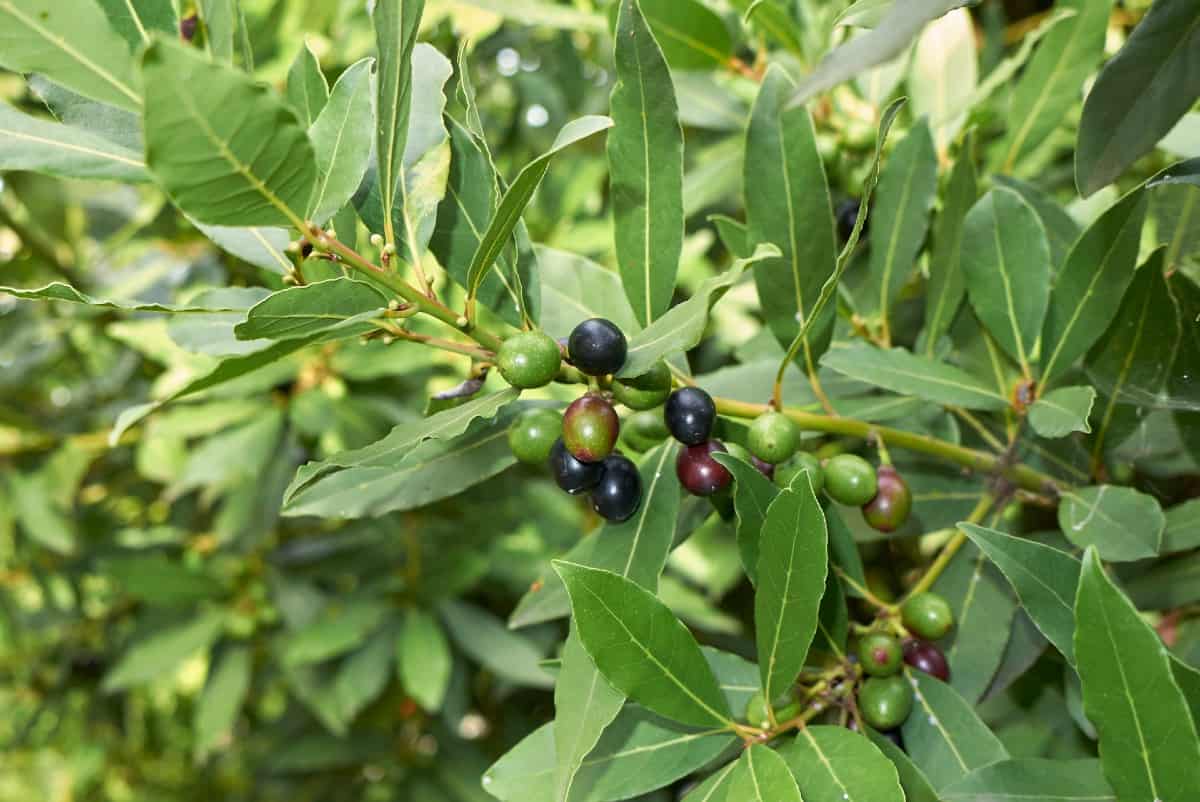 The Sweet Bay is the same tree used for bay leaves used in the kitchen, but it also accents yards perfectly when grown in a container. Keeping the form and smaller size requires frequent clipping of the outer branches.
Most people find clipping off six inches works best to keep it bushy and small. Dry the clipped branches and leaves to use as decoration or to use the leaves in the kitchen.
The Sweet Bay requires a lot of water, so use a self-watering container or drip irrigation. Place it outside in a location that receives full sun, although some shade doesn't hurt.
Witch Hazel (Hamamelis spp.)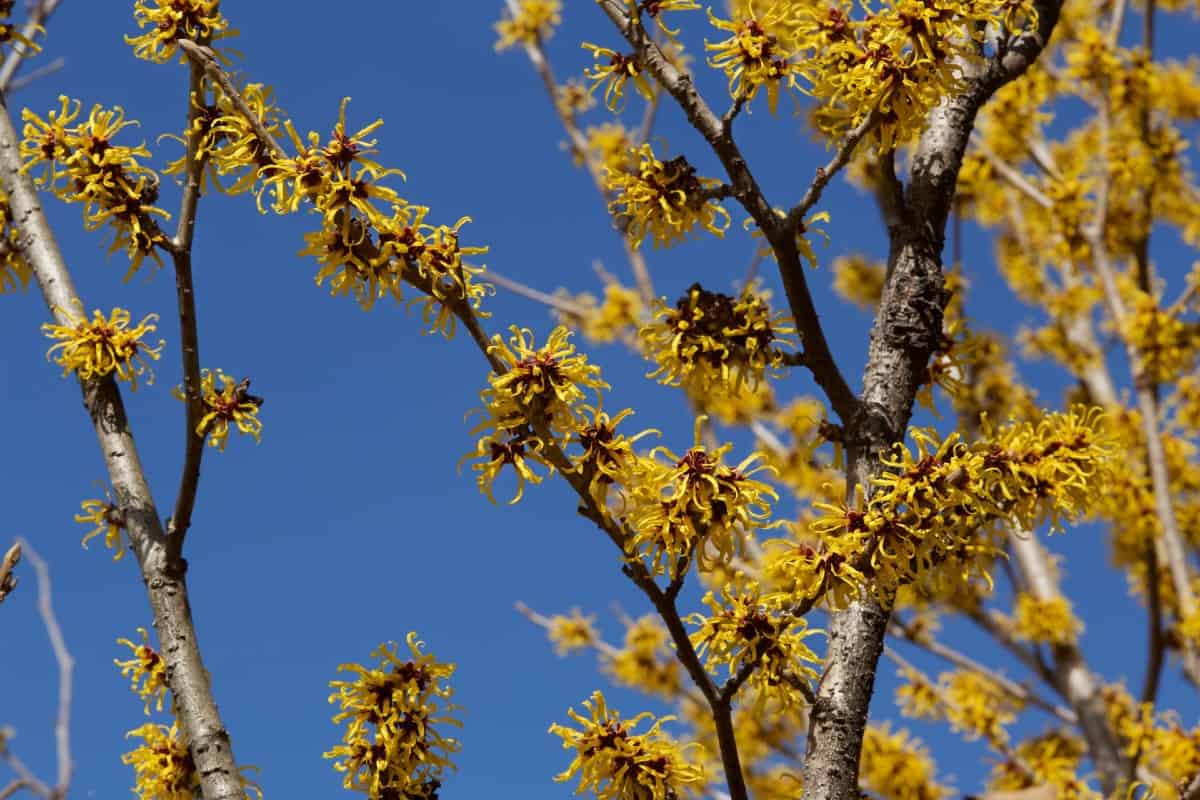 These deciduous trees are mostly grown for their blooms that appear during late winter until the early spring. The small blooms start as tiny buds on the barren branches, and then they open into fringy flowers that emit a pleasant fragrance.
In some varieties, blooms begin appearing in the fall, depending on the temperature. When choosing a location for these trees, think about placing them near areas where people can enjoy their fragrance, such as along walkways or as focal points on patios.
These trees grow well in hardiness zones five through eight and survive temperatures down to -15°F.
Chaste Tree (Vitex agnus-castus)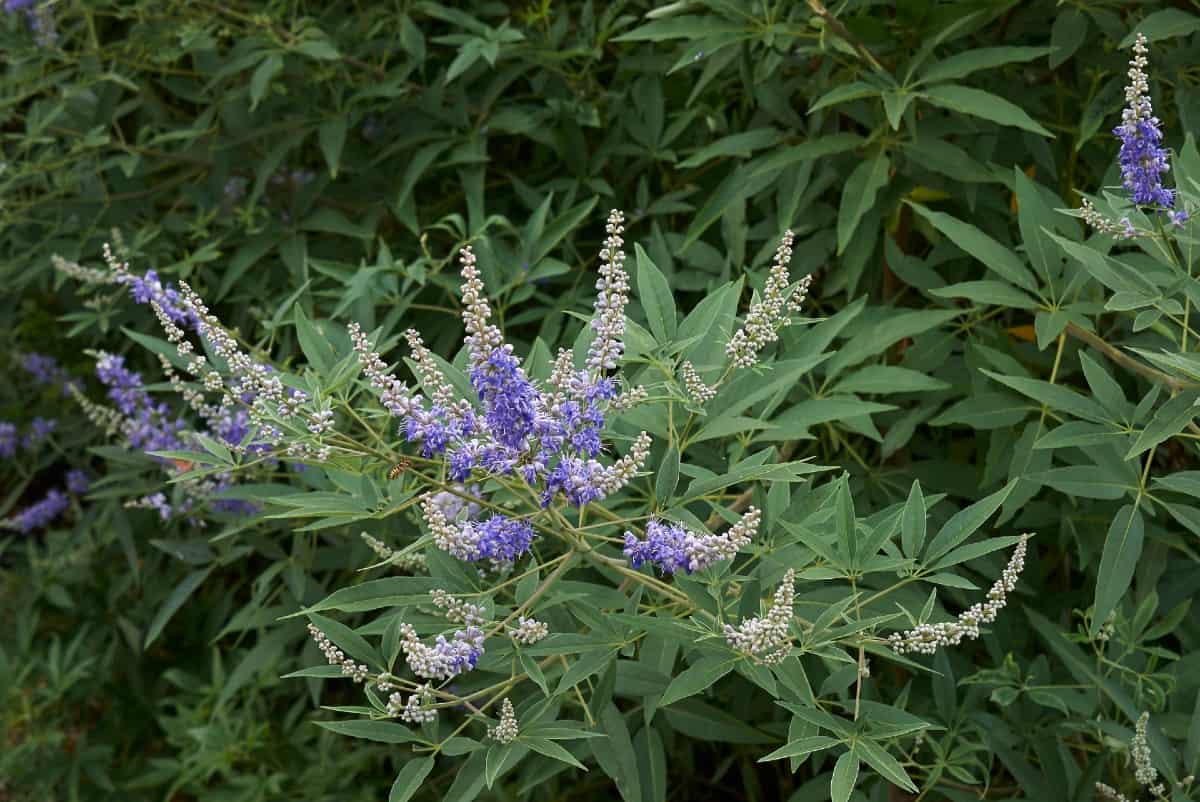 This tree is native to Asian and Mediterranean areas and is known for the ability to train its numerous trunks to form a decent shade tree. The aromatic leaves are paired with fragrant flowers that bloom on spikes through the summer and fall.
When potting this tree, place the root ball in loose, well-draining soil that is kept moist. Place the tree where it receives full sun for better blooming. These trees do best in zones six through nine and require yearly pruning in late winter.
Kumquat (Citrus japonica) – Trees to Grow in Containers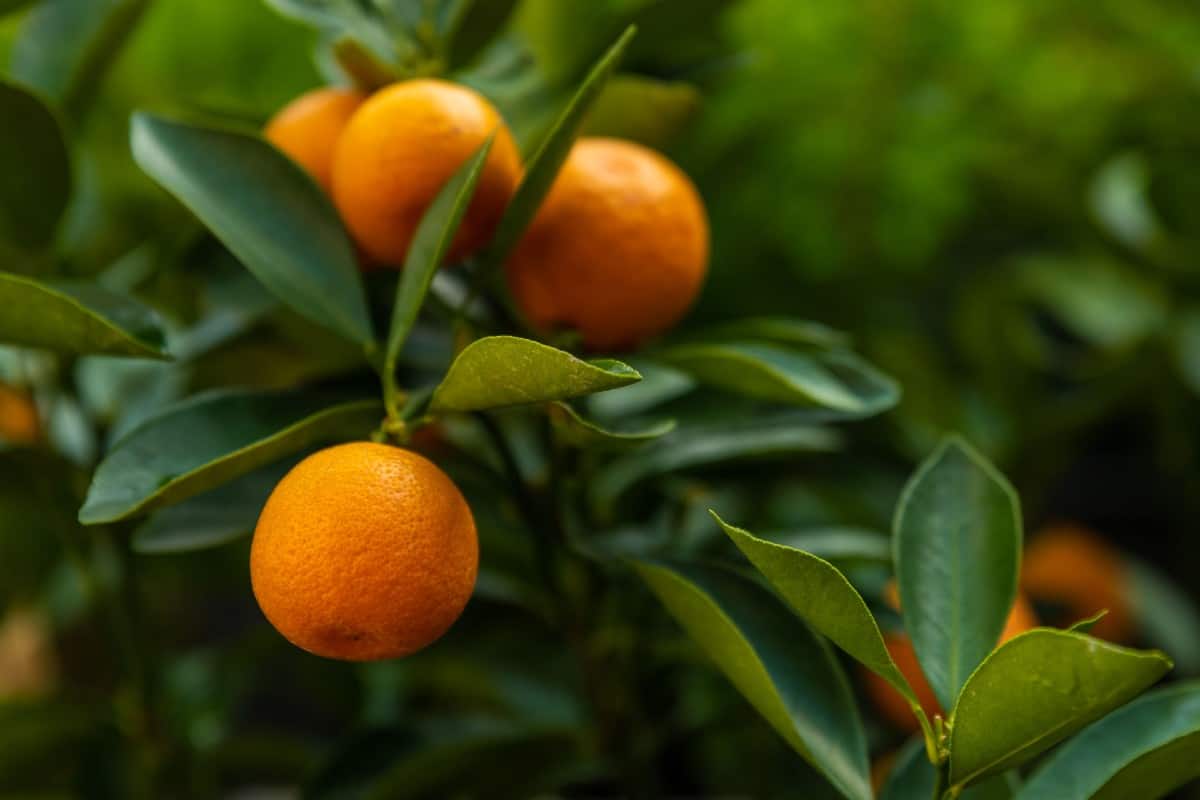 Most citrus trees do well in pots, especially when you purchase miniature citrus trees, and kumquats produce a pretty tree with sweet edible fruit. In the ground, these trees reach up to eight feet tall, while in containers, they stay quite small and manageable.
These fruit trees for containers have dark green leaves that pair with orange flowers, which turn into the edible fruit. The blooms emit a sweet fragrance, and the orange fruits provide a splash of color for confined spaces.
Like other citrus fruits, if growing outdoors in zones eight or below, move inside for winter for protection. Repot into larger containers every three years.
Make some kumquat preserves with your harvest and enjoy the results all year.
Ficus (Ficus benjamina)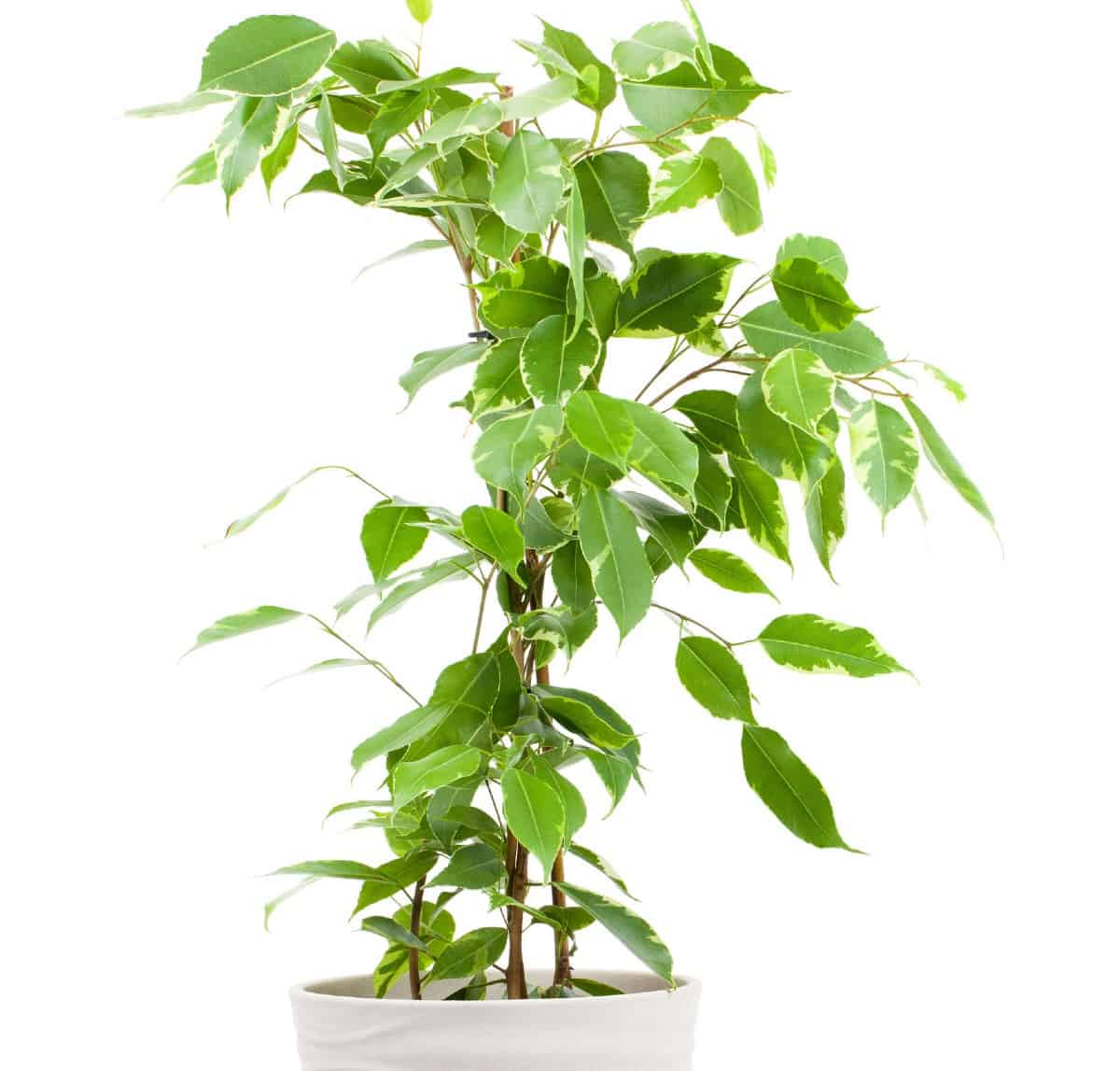 If you are looking for small trees to grow on your patio, Ficus is an excellent choice. Grown in the wild, they reach up to 50 feet tall, while at home, they are small enough to grow indoors.
What makes the Ficus stand out among many other trees is the arching and twisted branches littered with bright green leaves.
Although Ficus, also known as the weeping fig, is hardy to zone 10, it moves easily from indoors to outdoors, unlike other trees. In colder climates, only bring outdoors once the last danger of frost is over. During the active growing season, fertilize the Ficus monthly.
Pine (Pinus)
Pines, along with other conifers, make great additions to large containers and provide green color all year. Conifers are excellent choices for privacy screens and shade. For decks, opt for lacebark pine, evergreen Swiss stone pine, or evergreen Japanese red pine.
Like many other evergreen shrubs for pots, as well as trees, Pine trees require very little care and adapt to a variety of soil conditions. To improve soil and encourage better growth, fertilize each year.
Increase watering during dry and hot conditions. Place your containers in areas that receive full sun to part shade.
Fruit Trees for Containers – Ornamental Pear (Pyrus)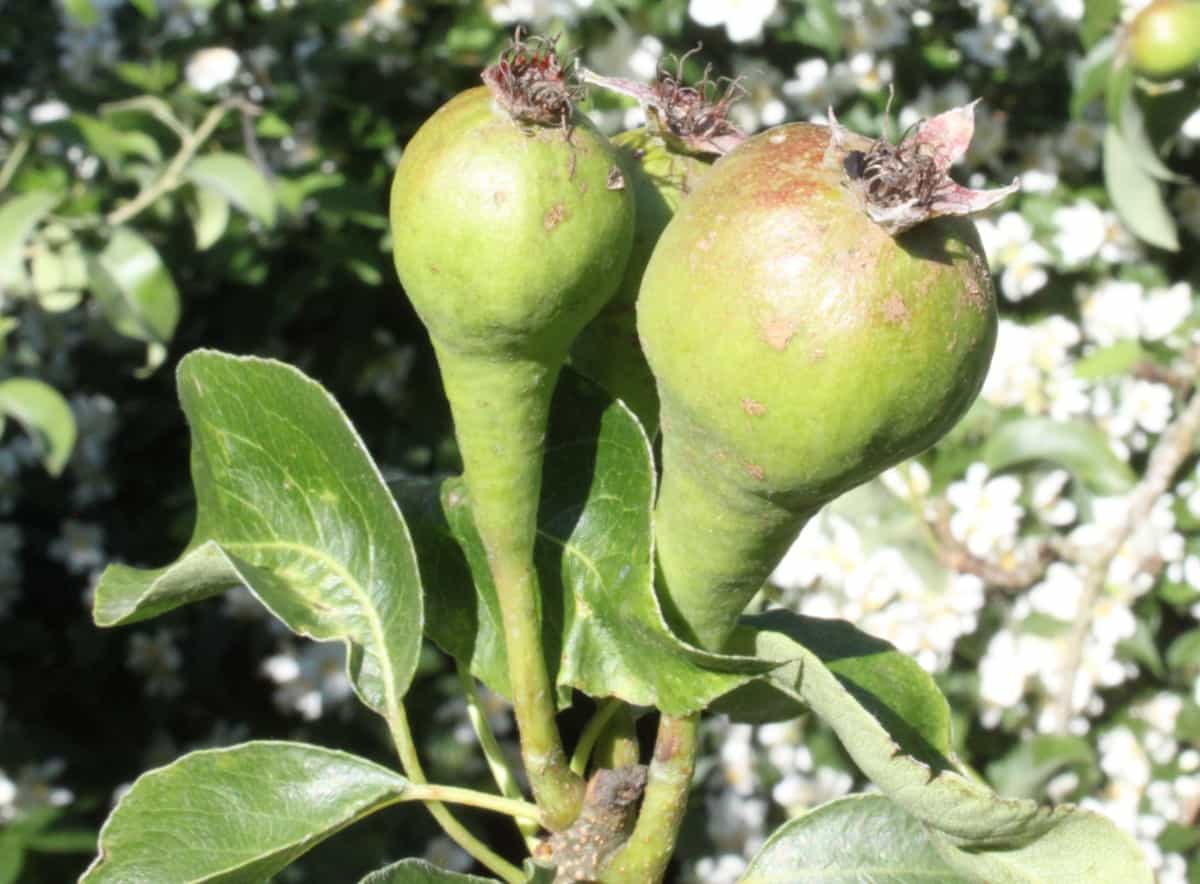 This is one of our favorite fruit trees for containers, but plant at least two if you want fruiting to occur as these beauties require cross-pollination. If you are limited on space, select the Bartlett or Anjou tree as they pollinate themselves.
Most pear trees handle wet soil quite well, but make sure the container offers good drainage. Pear trees are prone to fire blight, so immediately cut off any infected portions to prevent it from spreading. Pear trees thrive in zones five through nine and require full sun to partial shade.
Smoke Tree (Cotinus coggygria)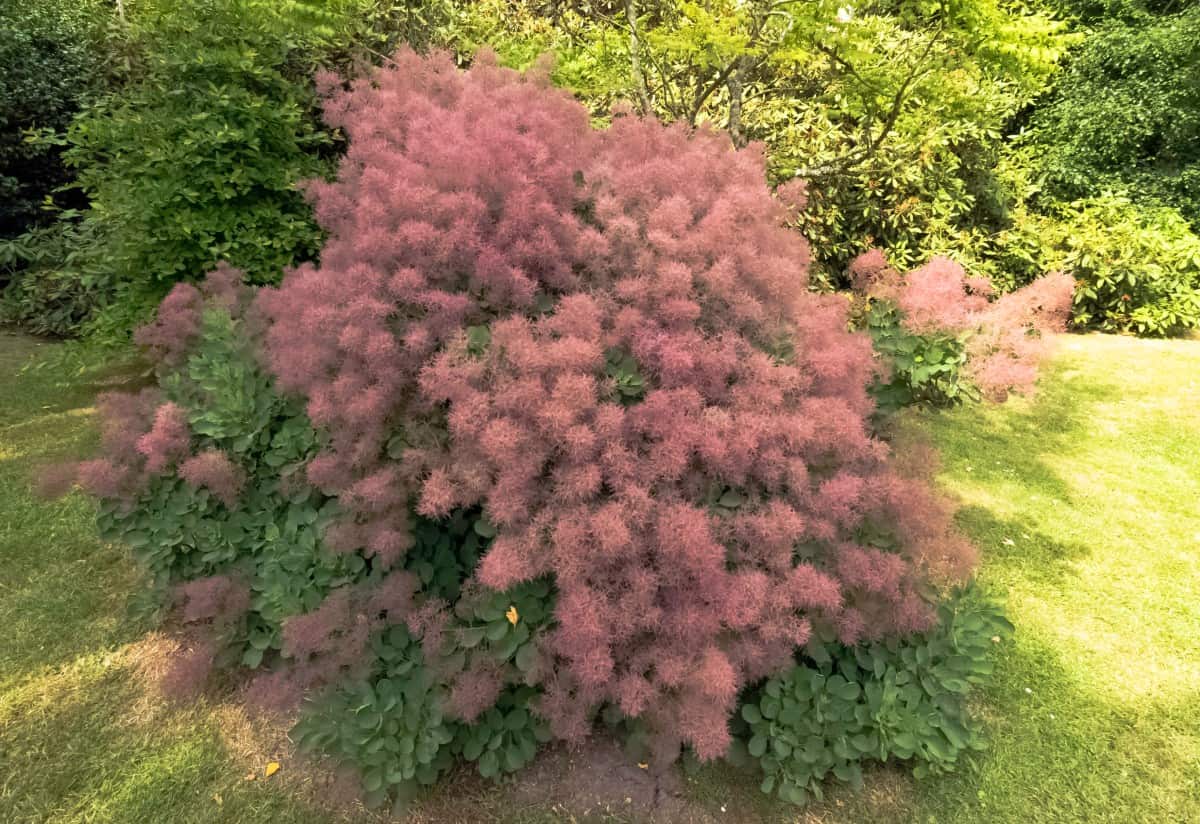 Sometimes referred to as a Smoke bush, the Smoke tree is best known for its purple to reddish leaves and its silky hairs. The silky hairs that give the tree its name look similar to clouds of smoke.
The hairs appear late in the spring after the yellow flowers bloom. Hairs start pink and turn a purple color during the summer.
Prune the Smoke tree at the beginning of spring for the best blooming, but don't prune it too much. The tree thrives in zones five through eight and requires full sun with average, well-draining soil. Keep soil evenly moist for best blooming.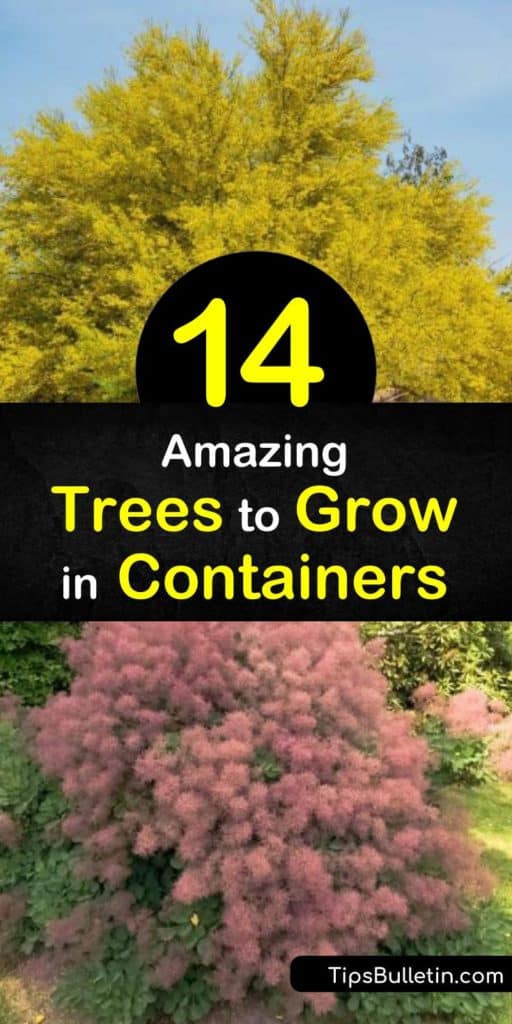 Thank you for reading our ideas on what makes the best container trees. If you found any of our tree suggestions helpful, please share our views on the best trees to grow in containers with others on Facebook and Pinterest.