The month of May means early spring has passed, and the season is truly underway. It's time to prepare your vegetable garden for a successful growing season and great late summer or fall harvest. Choose the best vegetables to plant in May for your USDA zone to ensure you select the crops with the hardiness to thrive in your area.
If you live in the USA in one of the warmer regions, your planting dates will be earlier, and you can get your warm-season crops and veggies in the ground as soon as May arrives.
If you're in a USDA zone with more cool weather, the last frost will play a role in your timing for starting a garden in May. Depending on the latest frost date and soil temperature, you may have to wait until the end of the month before being ready to plant seeds.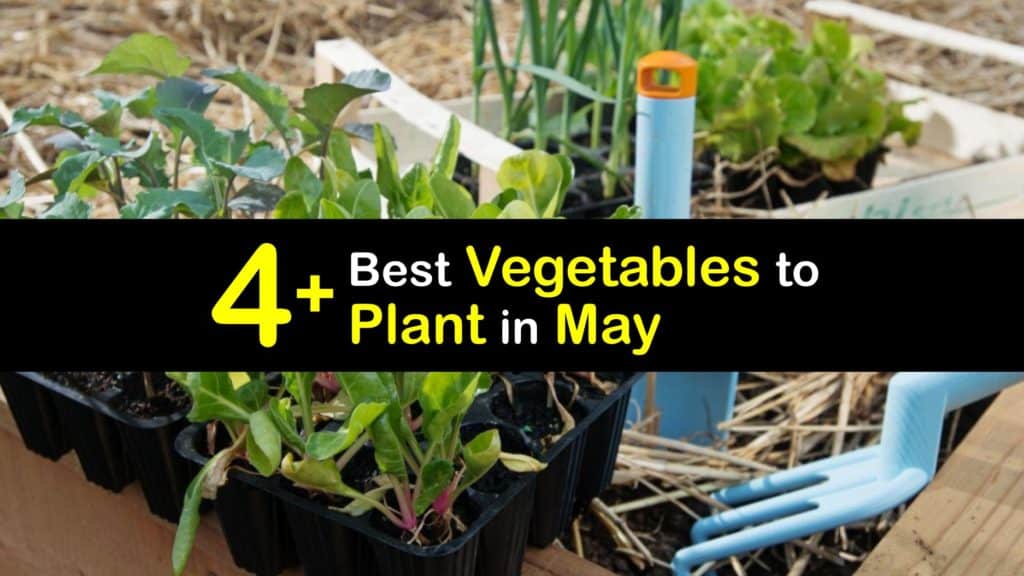 An Easy Guide to What Vegetables to Plant in May
Checking the season vegetables grow best in and using a row cover or selecting more cool-season crops allows you to sow seeds earlier in May even if there's still cool weather.
There are a few differences between February vegetables and those you plant in spring. The question of what vegetables to plant in May, and the best vegetables to plant in June or the ideal vegetables to plant later in July is easy to answer with a bit of attention to weather conditions, soil temperature, and the hardiness of each crop you consider for your vegetable garden.
Planning the spacing of your garden is equally important in ensuring you sow for efficiency and high yield. Check out our suggestions for the best seeds to plant in May in the USA to ensure your garden gets off to the best start.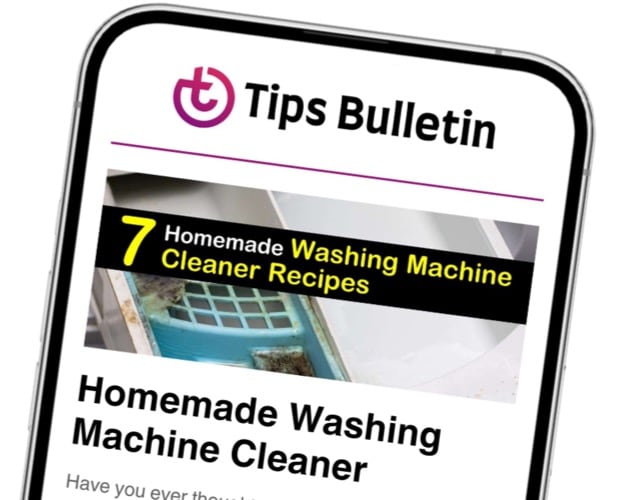 Finally, an email that Transforms Your Home.
Get the latest home and garden tips from our experts, delivered straight to your inbox.
Sweet Corn is a Great Veggie to Plant in May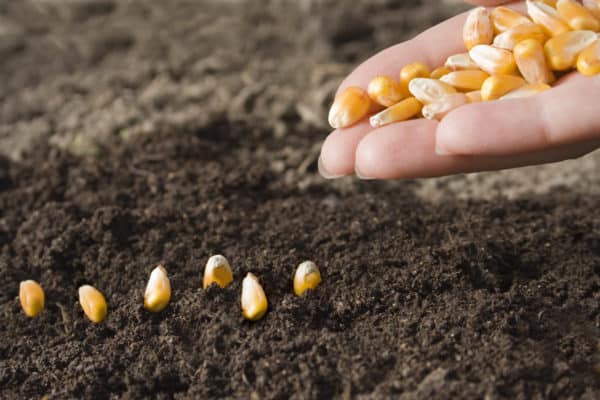 Sweet corn is a kitchen staple, an American favorite, and one of the best vegetables to grow in May. It's time to plant next to corn in zone 7 when sowing corn seeds. Beans are an ideal companion crop. Sweet corn has a high moisture requirement so plant it close to water or sprinklers to avoid hard work later.
Spacing is essential when practicing the best way to plant corn. Corn thrives when planted in blocks of short rows at least six inches apart to allow proper pollination and ensures your sweet corn crop excels. Sweet corn loves the sun and produces best with warm soil temperature and at least six hours of full sun each day.
Sow Cantaloupe Seeds in May
Cantaloupe is a family favorite and one of the easiest vegetables to grow in May. These plant seeds favor warm soil temperature and need to be spaced at least 36 inches apart in well-drained soil for best results. Keep cantaloupe fertilized for higher yield of fruit.
Add the ingredients to a gallon jug or watering can, then fill with water for easy liquid fertilizer when planting cantaloupe seeds.
Cantaloupes do best with lots of nutrients, making them a plant that's important to fertilize with rich organic matter or compost mixed into the soil to keep nutrient density high. Sow these seeds in a sunny area – cantaloupes love sunlight – and keep them warm.
Pole Beans are Great to Plant in May
If you live in a warmer area in the USA where the last frost has passed, when to plant vegetable seeds like pole beans and other bean seeds is in early in May. In zones 7-9, you can probably use these veggies to plant in March, as they don't mind some cold weather.
If you live in a cool weather USDA zone, check the last frost date and wait to sow these warm season-crops until the soil temperature rises.
Pole beans need 6-8 hours of full sunlight each day. Plan to fertilize this crop halfway through the growing season. When planting pole beans (and other varieties like bush beans), they need a trellis to grow on. Sow your seeds with this in mind, choosing an area where you have plenty of space to install a trellis.
Vegetables to Plant in May – Swiss Chard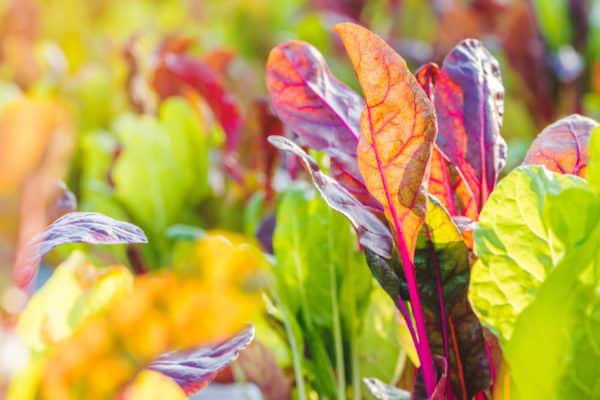 What vegetables to plant in May includes the different types of Swiss chard. This veggie is not only a tasty addition to your vegetable garden but a beautiful one too. Sow these seeds in May and enjoy the beautiful bronze and green leaves and vibrant multicolored stems of the mature plant.
Swiss chard does well in cool weather and is ready to plant before the end of the month, even in cooler climates. This veggie does well in full sun or light shade. In warmer USDA zones, Swiss chard growing season may extend and overwinter to give you a bountiful harvest next year.
Herbs Thrive when Sown in May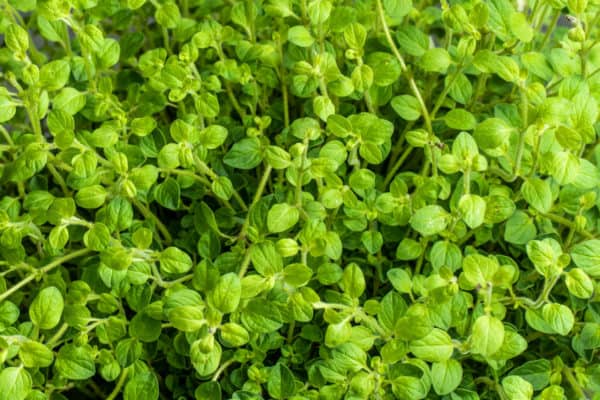 Herbs are some of the best seeds to plant in May, and different types offer hardiness options, regardless of your USDA zone. Cilantro prefers cool weather and may be an excellent choice, along with thyme, parsley, and rosemary if you have lower soil temperature but don't want to wait until the end of the month.
Tender herbs like oregano and basil love warm weather, so plant seeds after the last frost to prevent cold damage. Oregano has the bonus of being perennial (regrow every year) in warmer areas, so check information for your USDA zone and see if this applies to your vegetable garden.
Other Vegetables to Grow in May
Look no further to answer what can be planted in May that isn't on the list above. Turnips' German cousin, kohlrabi, is one of the great veggies to plant in May. It's also ideal for when to plant turnips in cooler zones. Sweet potatoes, summer squash, winter squash, parsnips, and okra are other warm season vegetables to plant in May for a substantial harvest.
Household favorites such as collards, Brussels sprouts, leeks, and radishes also grow best when sown in May. If you have a favorite crop but are still contending with low soil temperatures, consider using a row cover to protect your seeds and get a head start to ensure your harvest is still ready in time.
Much knowledge goes into growing a vegetable garden, from knowing when to fertilize and use soil, organic matter, or mulch, but the timing doesn't have to be complicated.
Consider your USDA zone, the hardiness of the crops you're interested in, and the frost date forecast for your area to decide the best veggies to plant in May, whether you want to know the best way to plant eggplant or more of your favorite vegetables.
Starting a garden in May in the USA is a fun and rewarding experience. Even if you have to wait until the end of the month, sow your plant seeds now to reap the benefits in late summer or fall harvest time.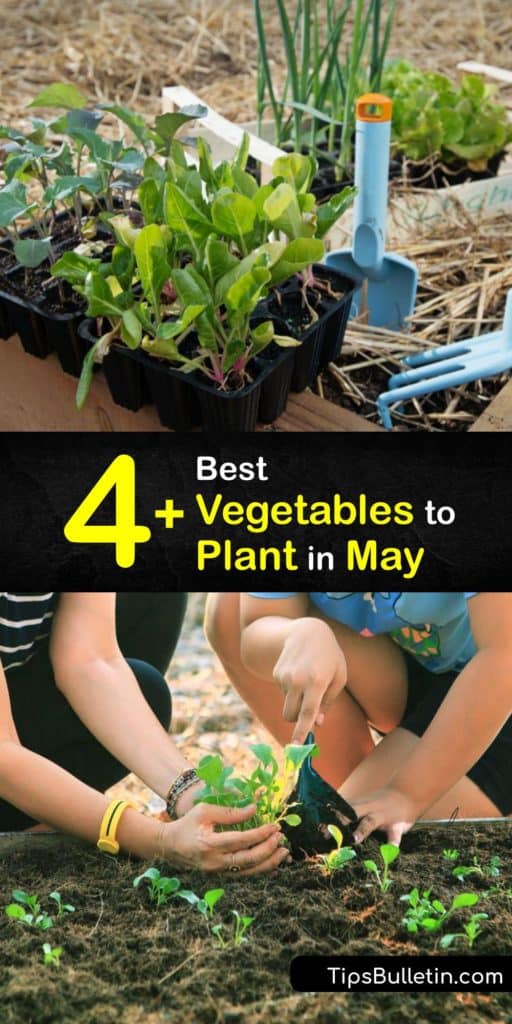 We hope this article helped you learn about the best vegetables to plant in May; consider sharing these tips on what delicious vegetables to plant in May with your Friends and Family on Facebook or Pinterest.