There are thousands of critters who crawl around and find their way into our homes. Bed bugs are the worst of all of them, and people with a bed bug infestation are desperate to get rid of them without having to spend an arm and a leg on pest control. If you've ever considered making DIY bed bug traps, you aren't alone in your thought process.
Homemade bed bug traps don't sound like the most reliable exterminator, but it has been proven that some of the best bed bug traps are homemade versions.
If you're interested in learning how to make a bed bug trap instead of calling the exterminator, there is research indicating that you may have a better chance of taking care of the problem yourself.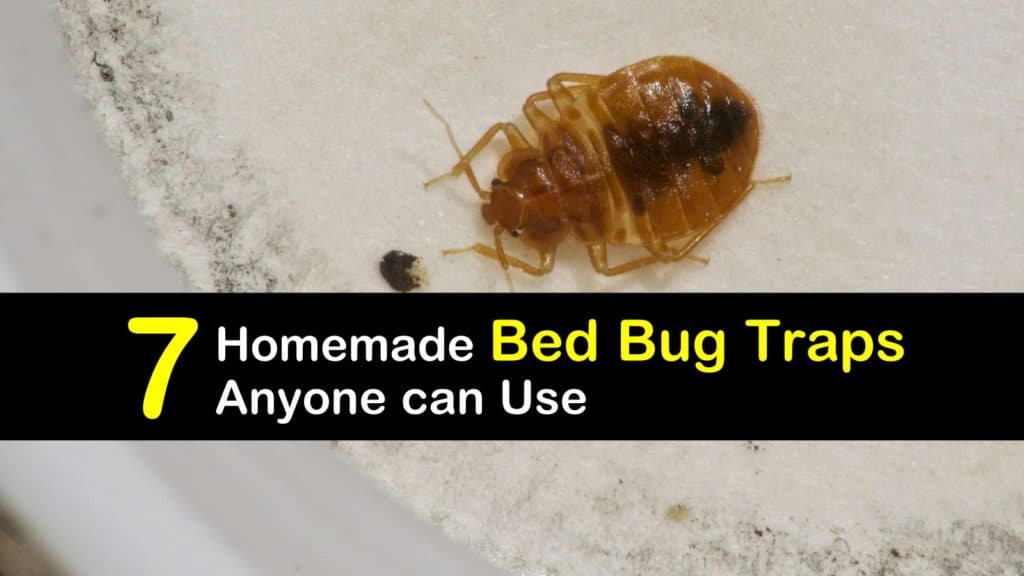 What are Bed Bugs?
Changlu Wang, an entomologist from Rutgers University, wrote in the Journal of Economic Entomology about how using a homemade bed bug trap effectively eases a bed bug problem. Other entomologists have backed his research, and now DIY bed bug traps are becoming increasingly popular to catch them.
According to IFAS, the Institute of Food and Technology, bed bugs are insects that feed on human blood, often during nighttime hours while people sleep.
Bed bug bites leave our skin itchy and swollen and may become infected from too much scratching. Although they don't transmit diseases, they are a severe pest problem.
The bed bug life cycle begins as a milky white egg located in small cracks and crevices that are often hard to find. The eggs could be in baseboards, wall outlets, folds in wallpaper, a box spring, and any other hard to spot locations.
Bed bugs are masters at hide-and-seek, and finding every last one is essential to get rid of them for life. How fast do bedbugs reproduce? After the eggs are laid, they hatch and start feeding right away. Nymphs, or young bed bugs, continue to molt until they are adults.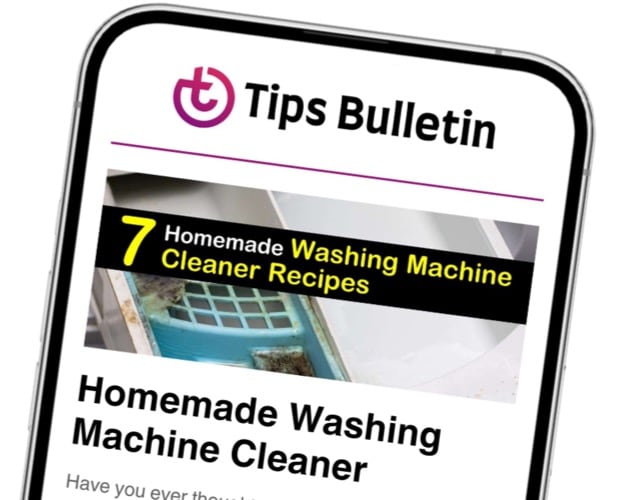 Finally, an email that Transforms Your Home.
Get the latest home and garden tips from our experts, delivered straight to your inbox.
Some bed bugs live only a few months while others live a few years. Most have a life span of six months, but those numbers rise as you go toward warmer climates.
Adults go months without feeding, and females lay up to five eggs per day so getting rid of them all is of the utmost importance.
Learning how to get rid of dust mites, a completely different insect, requires another process. The same holds true for homemade silverfish traps, although it's possible to use a glue trap for these and other bugs.
How to Make a Bed Bug Trap
Bed bugs may be small, but there is always a strategy for fighting back and taking back control of your home.
Creating your own DIY bed bug treatment might not seem like the most effective way to handle an infestation, but these are traps that homeowners have sworn by to get rid of the problem.
DIY Bed Bug Traps for Homeowners
Bed bug traps work when you know how to attract the critters. Finding an attractant that works to eradicate bed bugs is going to lead you to success during your extermination.
National Geographic created this homemade bed bug trap, and it has become one of our favorites.
One way to detect bed bugs is with a DIY bedbug detector. Bed bugs are attracted to sugar and carbon dioxide because it creates a scent similar to what draws the bugs to us. The yeast in this bed bug detector attracts the bugs to the cup so that you can see them more easily to confirm you have an infestation.
Add the yeast and sugar to an old coffee cup and fill the cup with warm water. Put the water inside a large dog bowl and wait a few days before checking to see if it attracted bed bugs.
For getting rid of bed bugs, use scents that repel bed bugs, like tea tree and peppermint. Make a spray to spritz the mattress and all around your home.
Homemade Bed Bug Trap
One of the best DIY bed bug traps includes household items like masking tape and an old bottle. With this new trap, you can catch bed bugs without them escaping.
For this DIY bed bug removal solution, cut the bottle with the scissors along the top of the label. Because bed bugs can't climb up smooth surfaces, wrap the lower section of the bottle in paper towels and tape it together.
Cut off the excess paper towel. Invert the top section of the plastic bottle and place it inside the bottom half, so the top of each piece is even.
Add a small amount of talc, a quarter cup of sugar, and a packet of yeast into the bottle and place it near an area with bed bug activity.
Killing Bed Bugs with Dry Ice
Dry ice is another useful tool because it creates carbon dioxide. Tape some fabric or paper towels to the sides of a large dog bowl. In the center, fill a large cup with dry ice.
Spread talcum powder on the inside edges of the dog bowl and leave the room. After a couple of hours, check to see if you trapped bed bugs inside the dog bowl.
Glue and Tape Traps
Glue traps aren't the most effective type of homemade bed bug trap, but they are excellent at detecting them. To make bed bug monitors, spread wet glue on pieces of paper and spread them around your bed at night.
When you wake up in the morning, check to see if the glue caught any of the bed bugs. Tape traps work similarly to glue traps. Leave the tape sticky-side-out around your bed and up the legs.
Spreading Diatomaceous Earth
Diatomaceous earth is a powerful powder used for killing bed bugs. Diatomaceous earth powder for bed bugs is free from harmful chemicals for you and your pets but dehydrates the bugs' exoskeleton, which causes them to die after only a few hours.
Spread the diatomaceous earth around suspected infestation sites after deep cleaning your home. Make sure to find all cracks and crevices where eggs might be lingering.
Allow the powder to sit for as long as possible before vacuuming. Repeat this method as often as necessary.
This method is the ideal homemade mattress cleaning solution to eliminate a bed bug problem.
Bed Bug Interceptor Trap
There are many brands of interceptor traps, like ClimbUp, that help trap bed bugs, and they are free from dangerous pesticides. Place them under the feet of your bed.
These traps help people determine which furniture is infested and are only used for detection rather than killing them.
Buying Insecticide
When all else fails, purchasing an insecticide for your home might be the next best option. Whenever using these types of products, always follow safety regulations and directions printed on the label of the container.
These sprays often contain harmful chemicals, so use caution, especially when applying them to the inside of your home. If you've tried everything and none of the traps seem to work, call pest control to get a handle on the situation.
Finding a homemade bed bug trap that works for you isn't as hard as it may seem. Bed bugs are some of the most problematic pests to get rid of, but time, patience, and dedication are what lead you to success in your mission.
There is no need for bed bugs to take over your house when there are plenty of traps that are easy to make.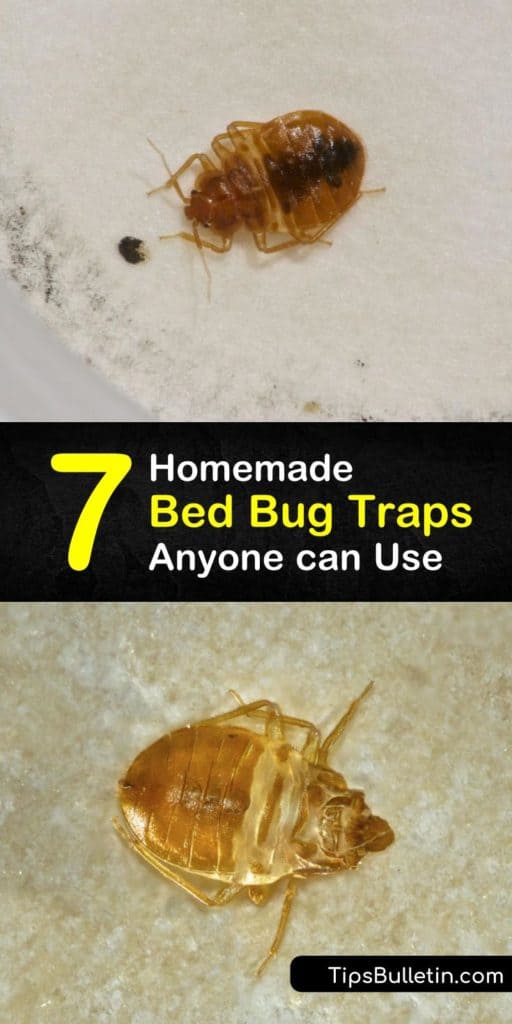 If you found it easy to make these DIY bed bug traps at home, share this article on how to make a bed bug trap on Facebook and Pinterest.