When planting any kind of garden, home gardeners think of early spring as the best planting time. While early spring is ideal for many perennials and annuals, there are a handful of herbs to plant in fall, too.
Planting and growing herbs during the fall ensures you always have fresh herbs at hand for your favorite comfort food dishes. Although the idea of growing fall herbs sounds great to many of us, it is a reality only for those who live in areas with mild winters.
Areas prone to bad winters or numerous hard freezes struggle to grow fall herbs, but it is possible with greenhouses or growing lights. If you have mild winters, grow your fall herbs in a container near your kitchen. This allows you to grab the herbs you need for your upcoming meal quickly.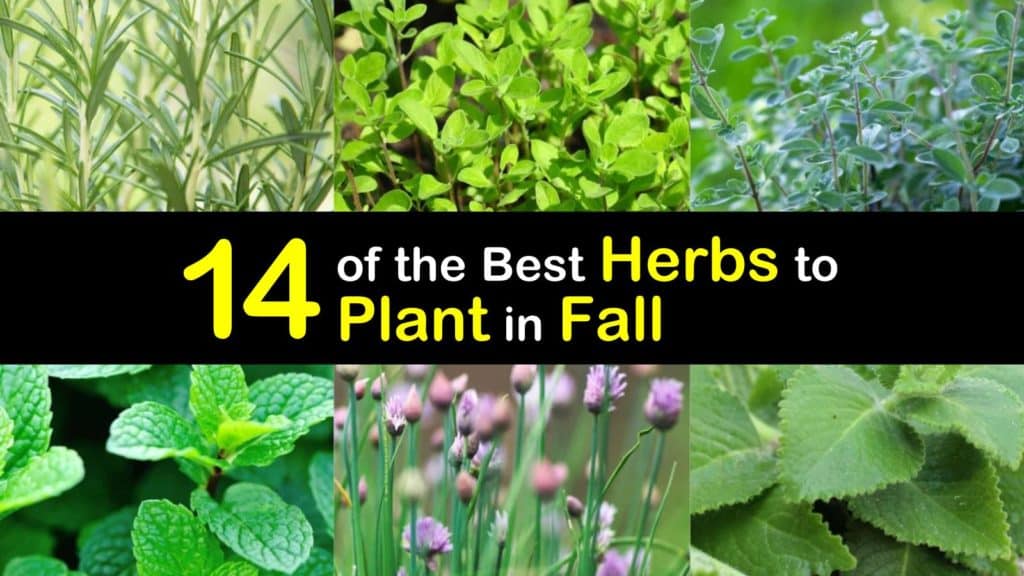 Best Place to Plant Your Herb Garden
Where you plant fall herbs is one of the most important considerations. Plants in the wrong location drastically affect their ability to grow. Herbs require a minimum of four hours of sun each day; some do best in full sun while others tolerate partial shade.
What herbs are perennial and which ones are annuals? You probably want a mixture of both types of herbs, depending on your cooking needs, and whether you plant them indoors or out.
When planting and growing herbs indoors, find a window sill or ledge for sunlight. If planting outside, choose a sunny location.
Choosing the Right Growing Containers for Herbs
For indoor planting, opt for containers that are small enough to fit on your window ledge. Ensure each pot is at least six inches and comes with drainage holes to keep the herbs' roots from soaking in stagnant water.
Place saucers underneath the containers to protect your window sill or ledge. If growing outdoors in containers, use more substantial containers to hold several herbs at once.
Pots require drainage holes. If planting in the ground, use well-draining soil free of rocks and stones.
Planting Herbs in the Fall
Once you select your container and planting location, you are ready to plant your herb seeds. If growing in containers, use a potting mix geared for seed starting. Fill each one up to the top and create a small hole for the seeds.
The hole depth depends on the seed requirements found on the seed packet. Cover them with potting soil and place the pot in your chosen location. Water every few days; check the ground before watering. The soil needs to be damp but not soggy.
Most seeds require starting indoors. If you wish to continue growing herbs outdoors, transplant your herbs after about two months from your initial planting date.
Use a stone-free loamy soil to aid in proper drainage. To amend current soil to ensure adequate drainage, use peat moss or compost before transplanting.
Best Herbs to Plant in Fall for an Amazing Herb Garden
A great thing about growing these herbs is they don't take up a lot of room. Growing them near your kitchen allows for easy access, plus most of them can grow well together inside the same container.
Best Herbs For Fall Planting – Oregano (Origanum)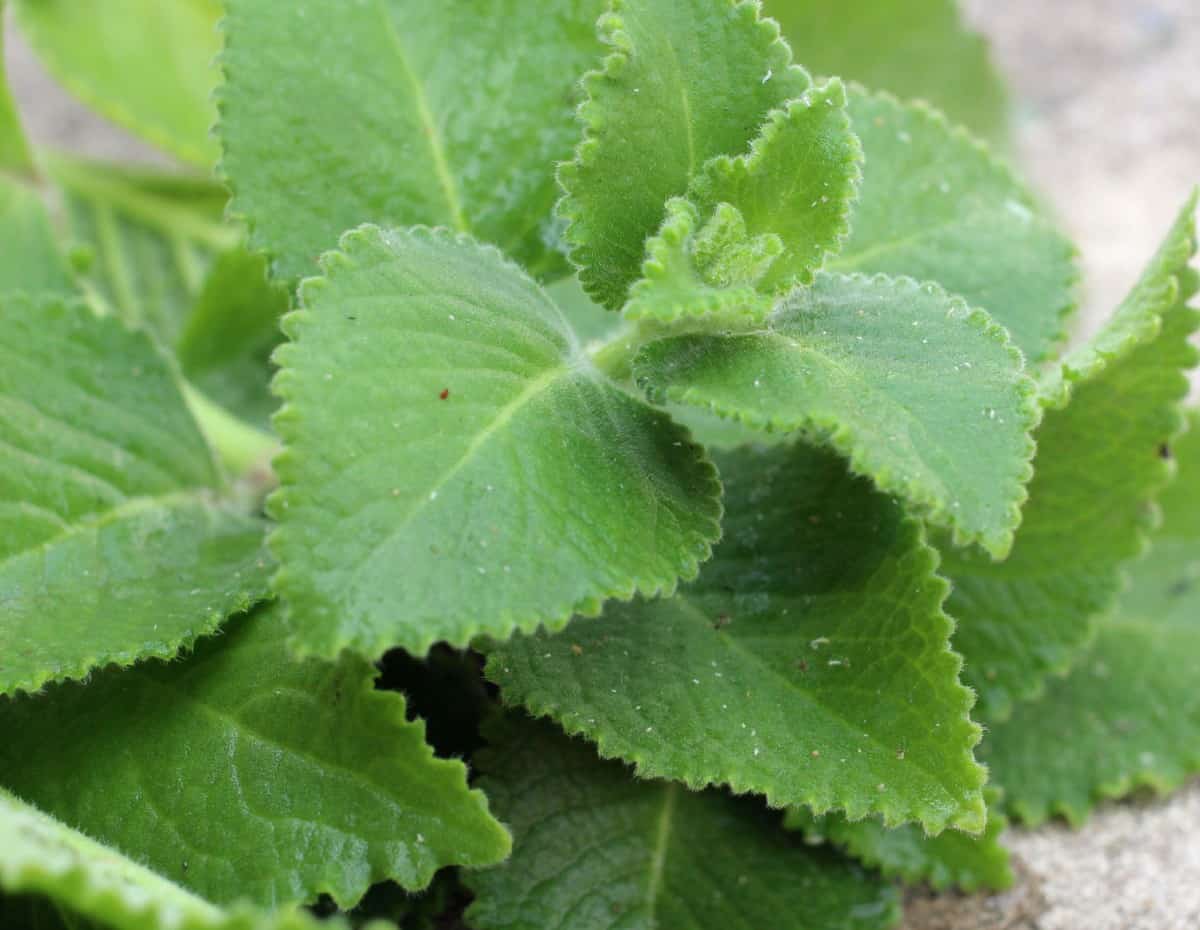 A perennial herb with white or purplish flowers, Oregano is most commonly used in Italian recipes as it offers a zesty and robust flavor. When planted outside, the herb makes an excellent ground cover.
Oregano is a sun-loving herb, so place your pots in the sunniest locations. To grow dense and bushy plants, allow it to grow four inches tall before trimming lightly.
Cut it back regularly to encourage new branching and to prevent legginess. For the most flavorful leaves, harvest them right before the flowers bloom.
Add a pot of cherry tomatoes growing near your oregano to have handy for your favorite Italian dishes. Indoor vegetable gardening is just as easy as growing herbs.
Chives (Allium schoenoprasum)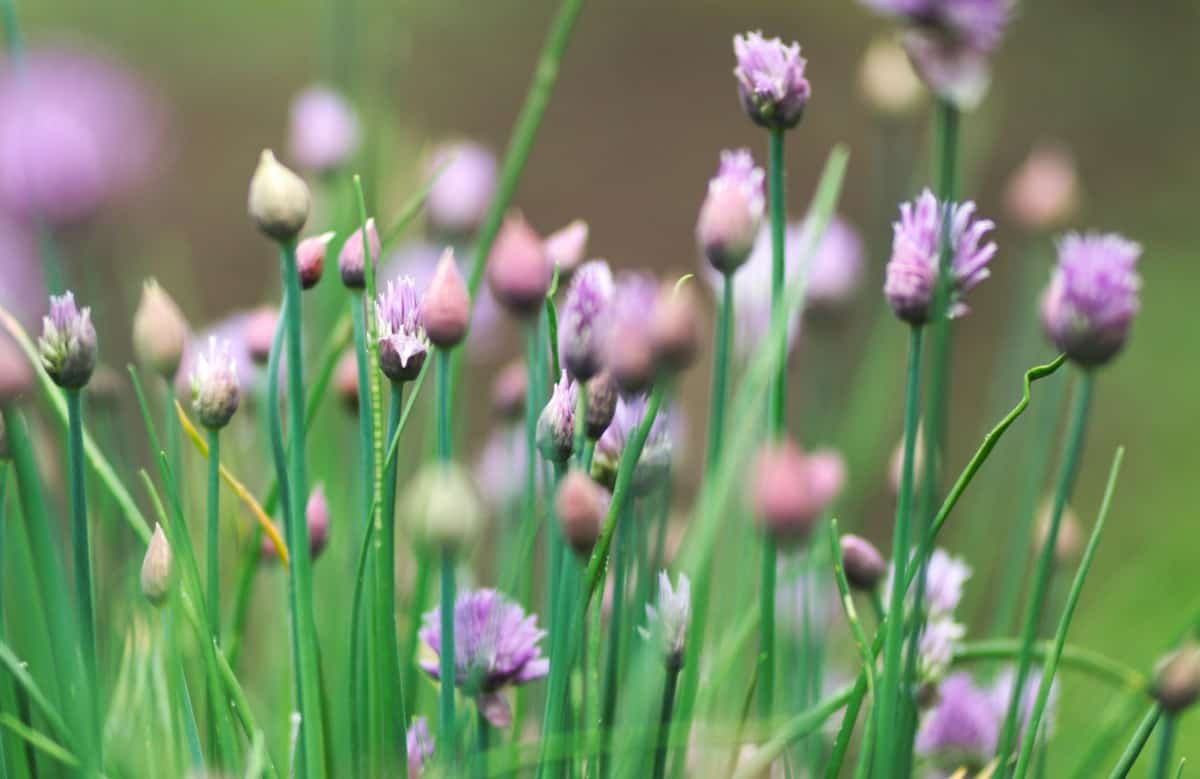 Chives belong to the onion family. Gardeners typically grow two kinds of chives in their herb gardens: garlic chives and common chives. The difference between the two is the flavor and thicker green leaves of the garlic chive.
Chive plants require dividing every four years for optimal production. Harvesting herbs like chives starts 60 days after planting seeds or 30 days after transplanting young plants.
Cut leaves all the way down to the base of these fast growing vegetables when harvesting and harvest four times the first year and then monthly.
Cilantro (Coriandrum sativum)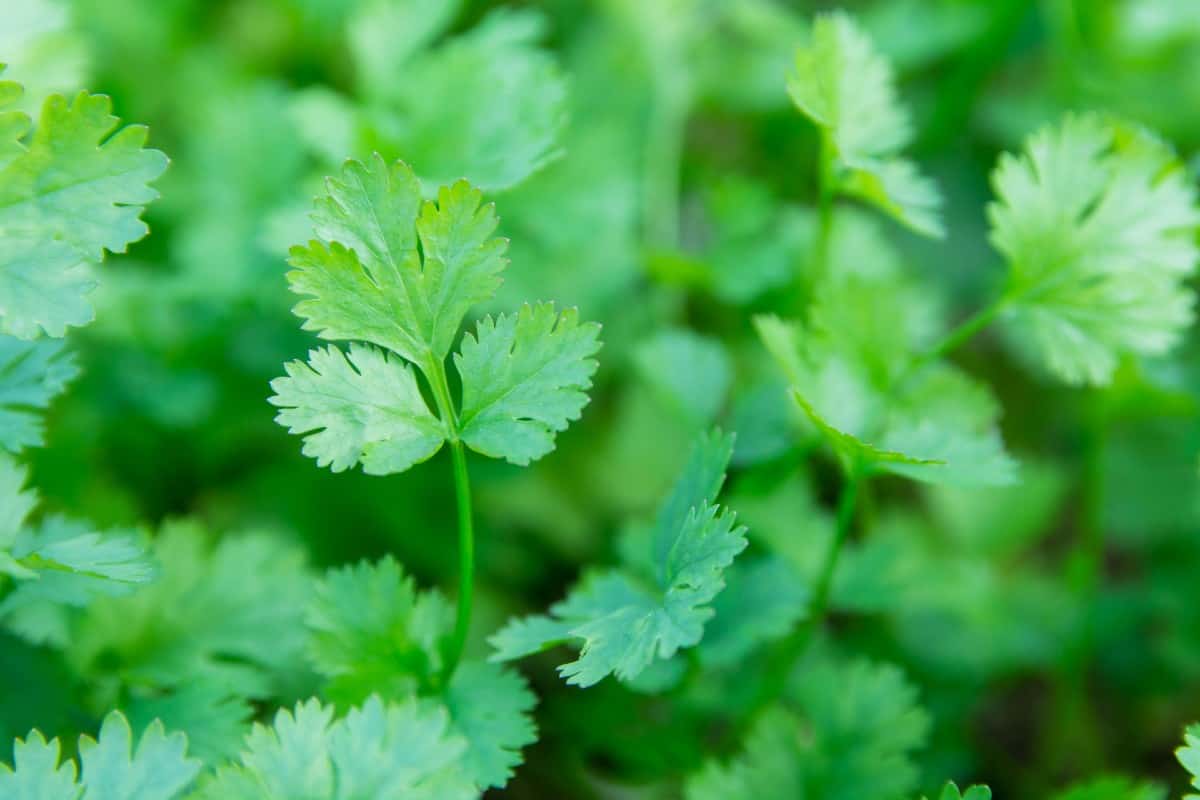 A fast-growing herb, Cilantro leaves are very aromatic. Cilantro is an herb people either love or hate; there is no in-between. The leaves are often used in cooking and refer to the plant when it's in its vegetative stage.
Never plant Cilantro in extreme heat as the plant bolts, resulting in bitter-tasting leaves. Harvest Cilantro while the plant is low and cut the larger leaves directly from the plant. Harvest smaller leaves by cutting them about two inches above the crown.
Where to store cilantro after harvesting depends on how fast you will use it. The fridge is perfect for the short term, while freezing may be best for longer periods.
Coriander (Coriandrum sativum) – Herbs to Plant in Autumn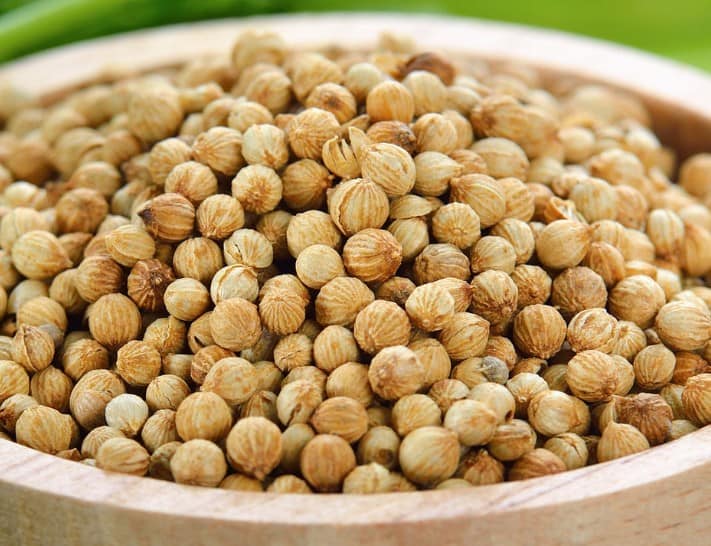 Coriander is a spice that comes from the same plant as Cilantro. Grow Coriander the same way you do Cilantro, but harvesting is a bit different. Coriander comes from the seeds of the herb plant.
Collect the seeds and ground them up to create the spice. To harvest the seeds of the herb, allow the plant to grow and form a tall stalk.
After the plant begins turning brown, cut the seed heads from the plant and place the seeds into a paper bag. Hang the bag up in a dark and dry location until the heads dry, and the seeds fall off.
Fennel (Foeniculum vulgare)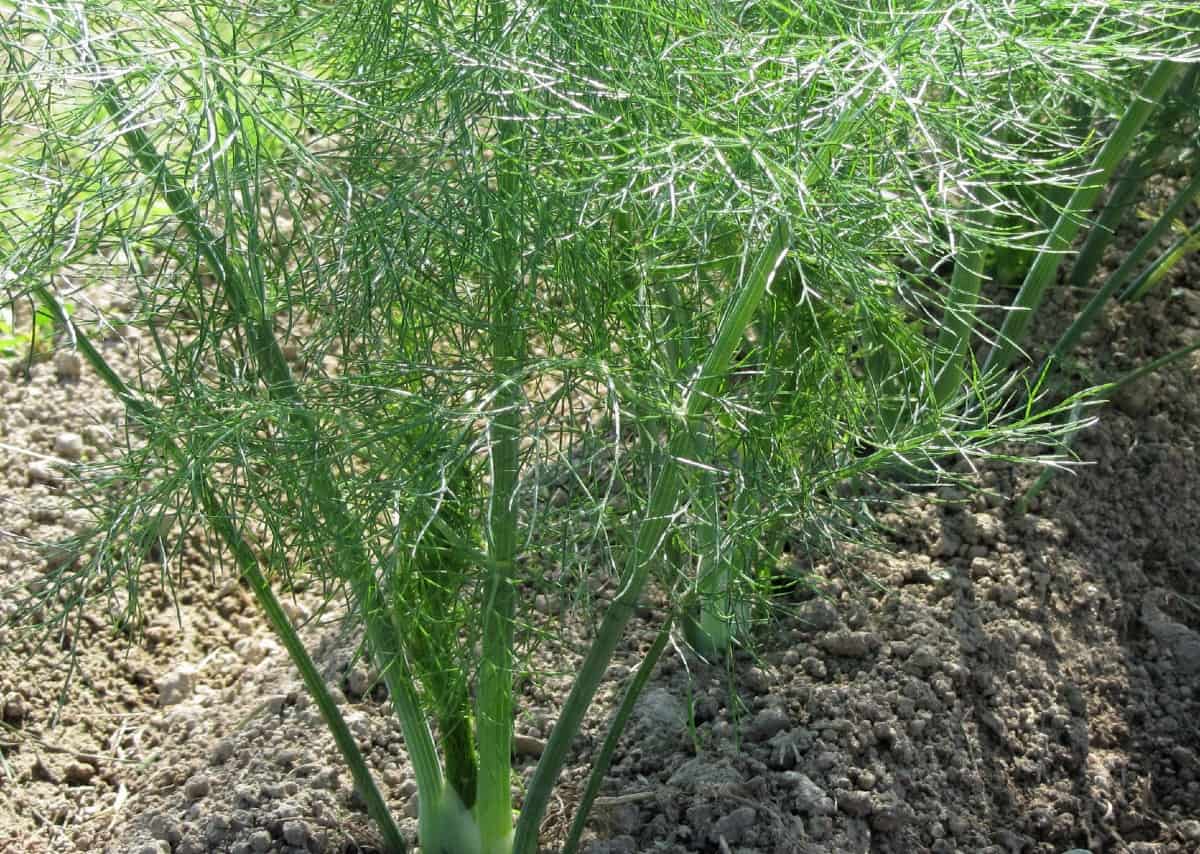 Many gardeners grow this herb for the fantastic flavor the aromatic seeds and leaves provide. The herb Sweet Fennel grows a bulb that is often cooked and eaten as a vegetable.
The stalk is usually eaten raw, similar to celery, and tastes a bit like celery flavored with anise. These seeds take up to 12 days to germinate and require sowing directly outdoors in the fall.
Fennel is not an herb that transplants well. Water regularly, but allow the soil to dry thoroughly before the next watering. Dill is one of the only herbs able to grow next to Fennel.
Lemon Balm (Melissa officinalis)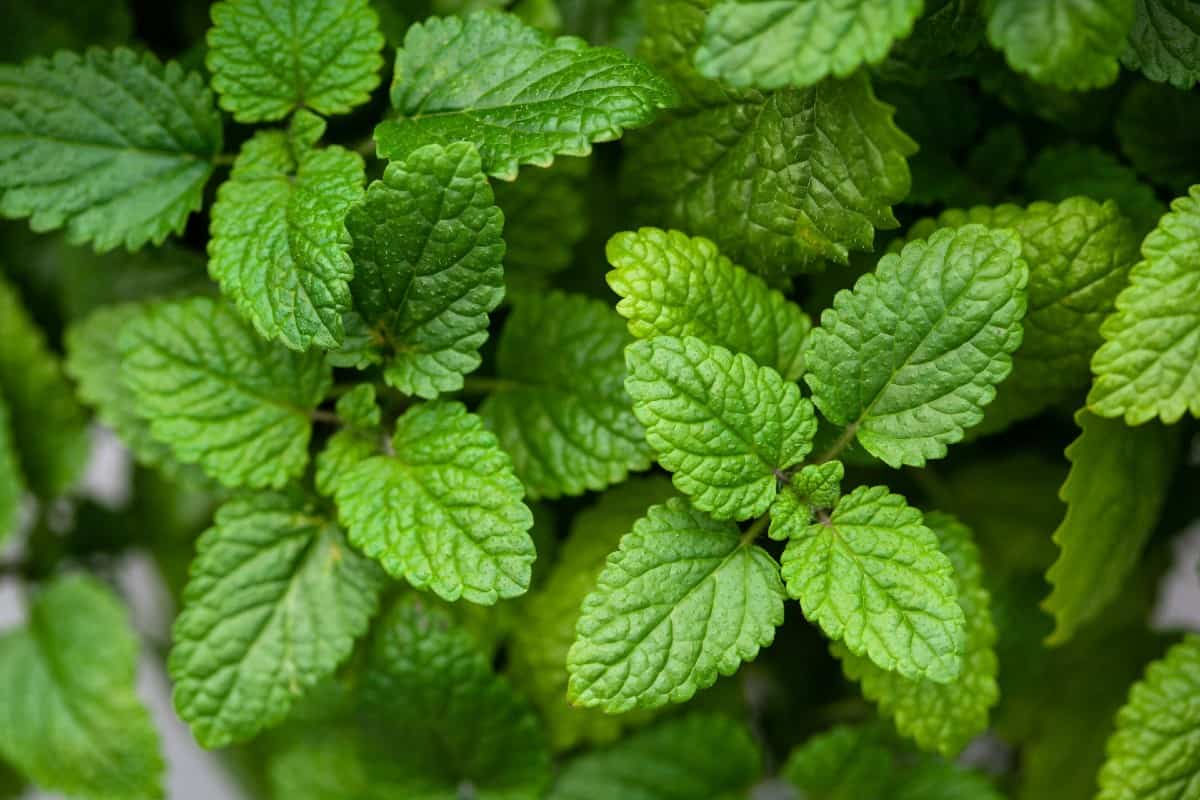 Lemon Balm is a sweet and aromatic herb often used in liqueurs and food dishes. The herb reaches up to two feet tall, and its leaves emit a lemon scent, as well as flavor.
In zones four through nine, Lemon Balm does well outdoors, but during the colder time of year, it requires protection. Lemon Balm spreads via seeds, as well as vegetatively.
In areas with a mild winter, the stem dies back but reappears in the spring. Seeds take up to 21 days to germinate and do best when started indoors. Don't let the soil dry too much, as it does best in moist soil.
Planting Herbs in Fall – Marjoram (Origanum majorana)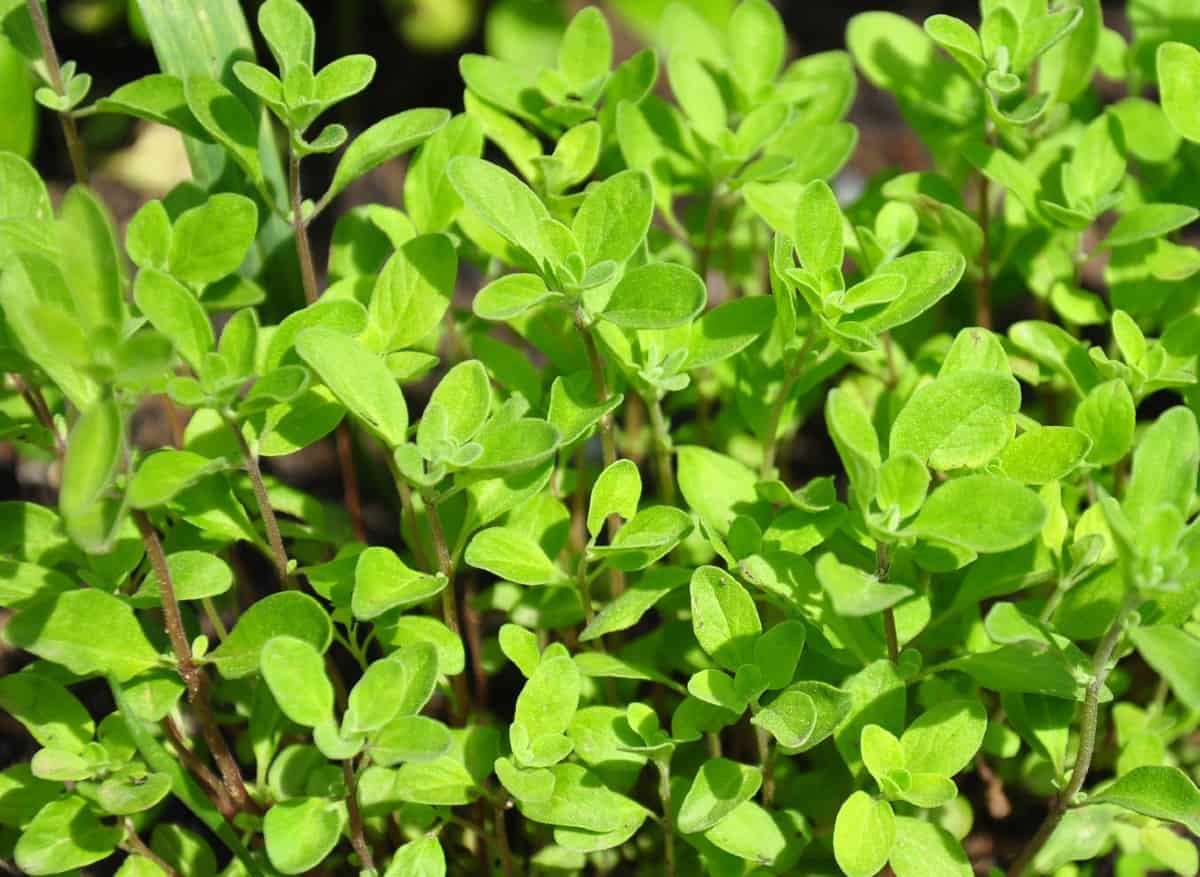 As a low-growing herb, Marjoram is ideal for planting along the edges of containers, window boxes, and gardens. Cooks use this herb in the kitchen to complement a variety of savory dishes, including fish, vegetables, and red meats.
To speed up its germination, soak the seeds overnight before planting. As a flowering herb, cut back the plant as soon as buds appear to encourage new growth.
When harvesting Marjoram, choose the younger leaves for the best flavor. Use fresh leaves for cooking or harvest leaves for freezing or drying for later use.
Tarragon (Artemisia dracunculus)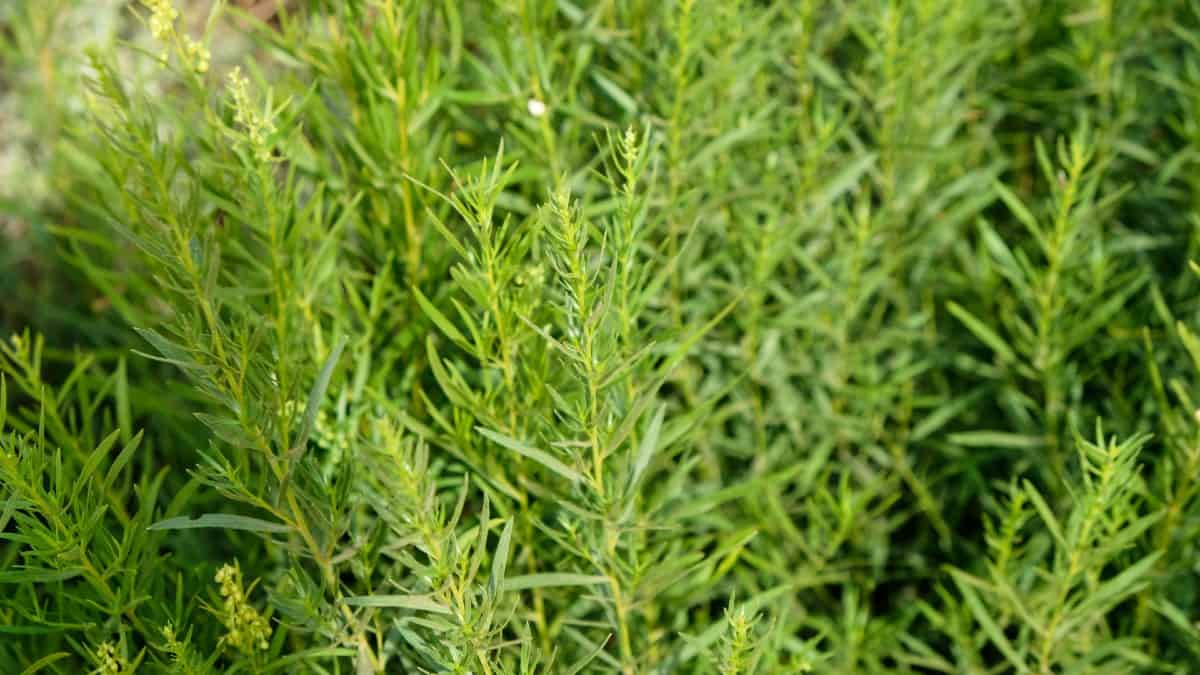 Known for its light green and long leaves topped with small yellow, white, or green flowers, Tarragon is an easy to grow herb. If using Tarragon for cooking, be sure to opt for French rather than Russian.
Russian Tarragon isn't as flavorful as the French and has coarser leaves. Home gardeners cannot grow French Tarragon from seeds, so purchase the plants at your nursery or take a start from a friend's established plant.
Harvest the herb regularly to prevent flowering. Keep Tarragon below two feet tall to prevent tipping.
Chervil (Anthriscus cerefolium)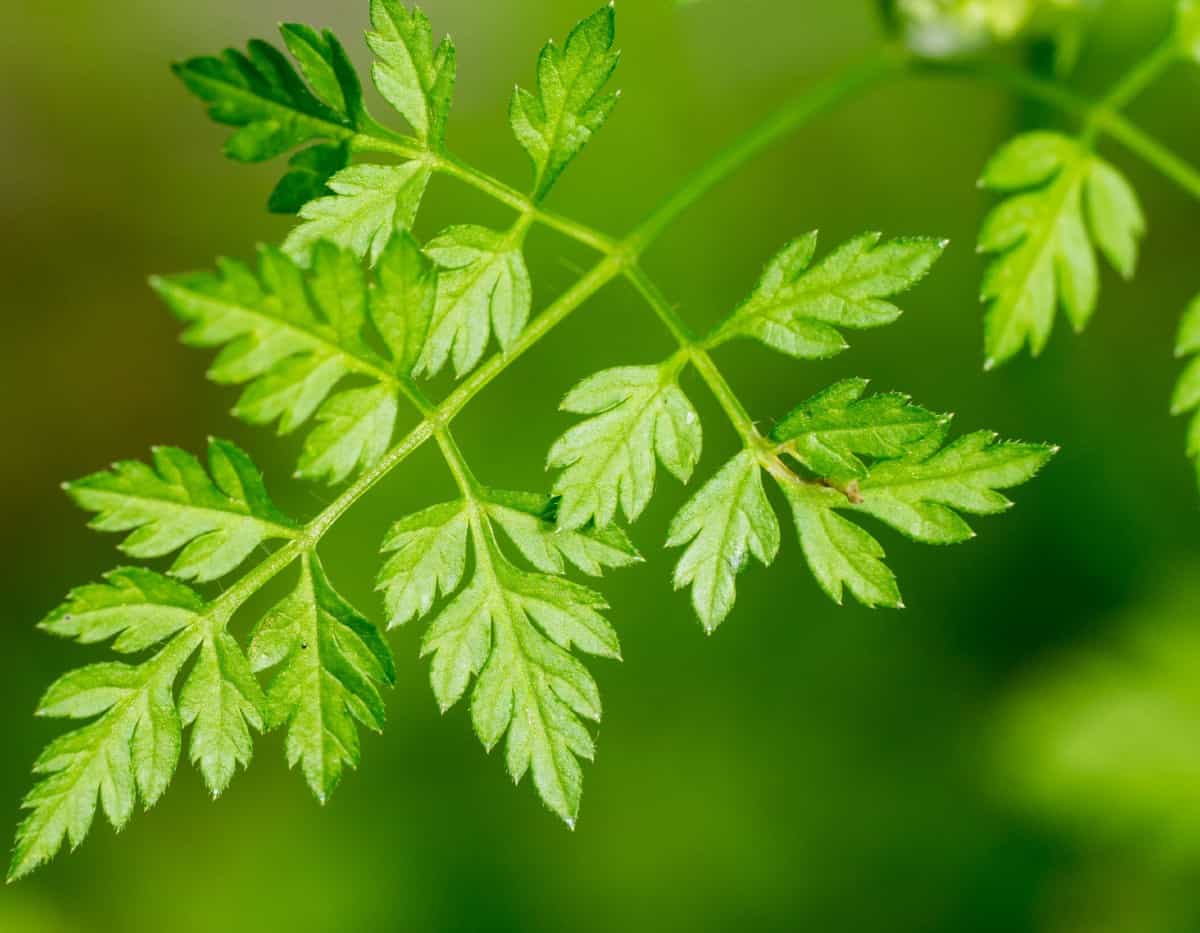 Chervil is a cool-season annual, also known as French Parsley, that grows up to 24 inches tall. White flowers blossom on Chervil from May through July and turn into umbels.
The leaves of Chervil produce a taste similar to aniseed. Use in the kitchen or as a medical herb. Always start Chervil from seeds, as transplanting is difficult.
Germination may take up to two weeks and requires replanting every couple of weeks for a continuous harvest. Keep the soil moist, as it doesn't tolerate dry and hot growing conditions.
Parsley (Petroselinum crispum) – Herbs for a Fall Garden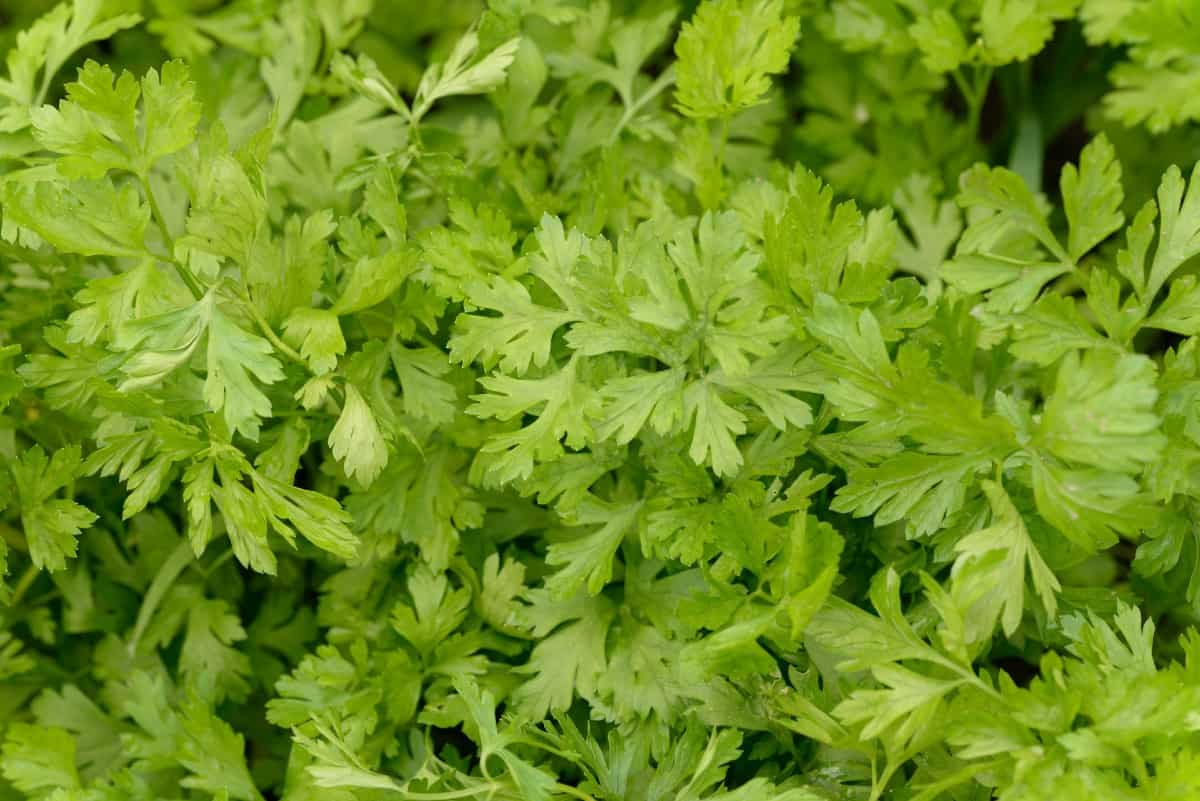 As annual herbs for fall planting, Parsley is available in flat and curly leaved varieties. Parsley features bright green, feathery looking leaves and belongs to the same family as dill.
Soak the seeds overnight before planting in pots for improved germination. Parsley is ready for harvesting when the stems show three segments. Cut the leaves from the outer side for harvesting.
Leave the inner portion alone to ensure the plant continues to grow. Store cut Parsley in the fridge with the stalks in water or dry it in a dark and warm location.
Thyme (Thymus vulgaris)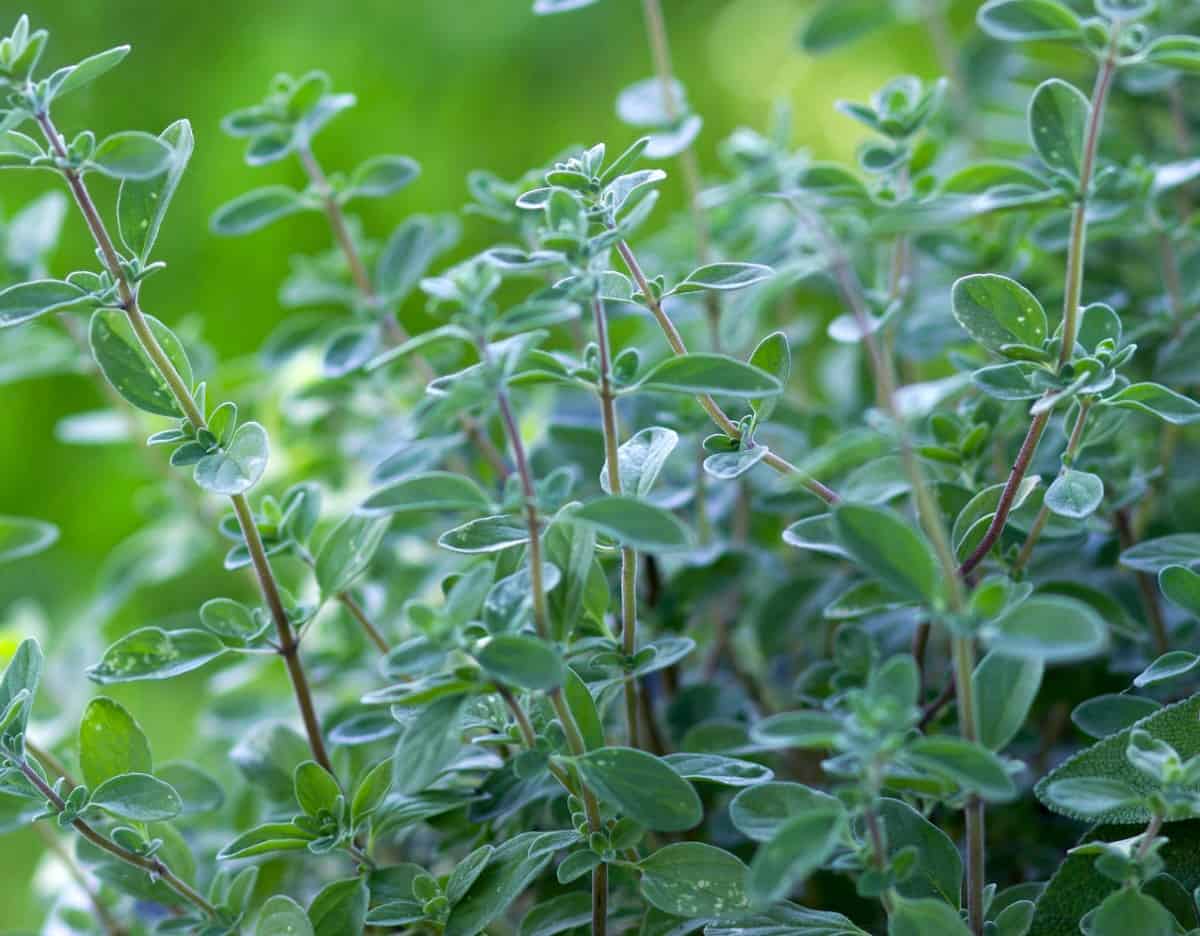 Although grown in the early fall, the pleasant scent of thyme reminds us of summer herbs. Thyme provides a pleasant clover-like flavor to a variety of savory dishes. English and fresh thyme are the two cultivators most often grown for cooking purposes.
Thyme is challenging to start from seeds, thanks to uneven germination. It's best to use cuttings from an established plant or purchase young plants from a nursery. Harvest your thyme right before flowering occurs and only cut the top six inches.
Sage (Salvia Officinalis)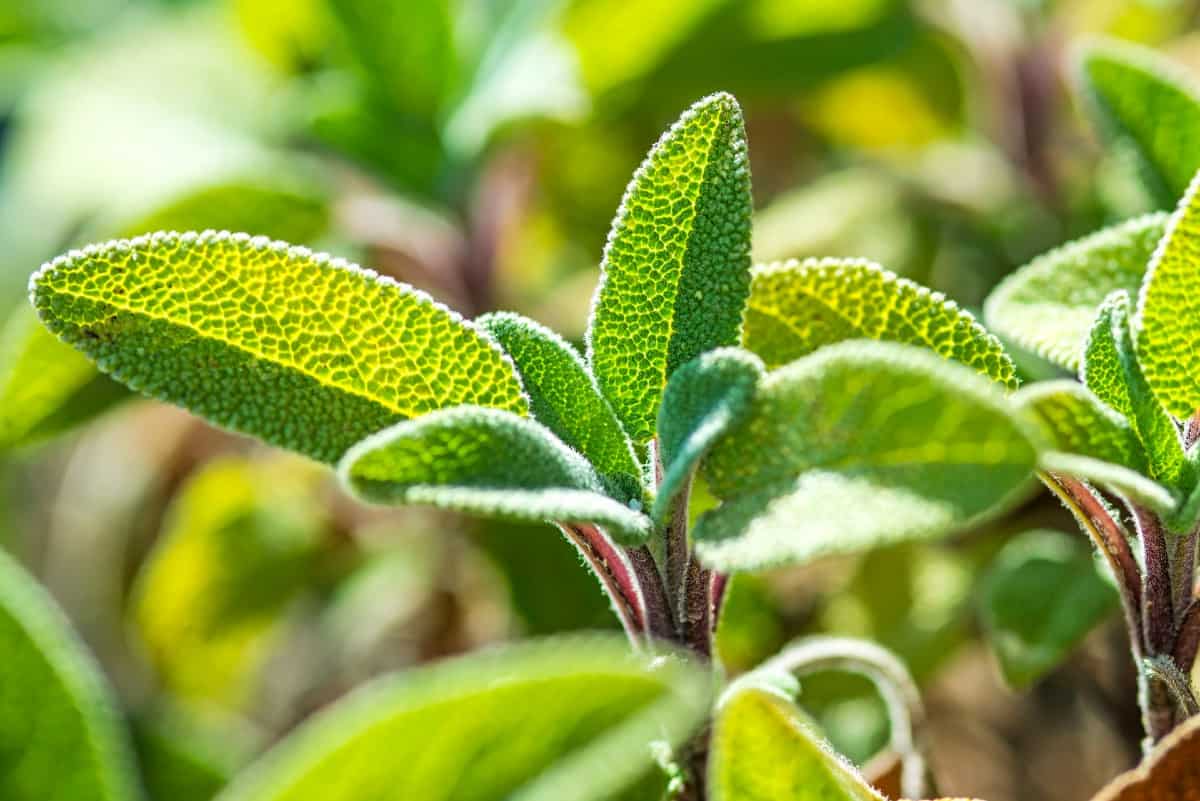 Used to flavor meat and bread dishes, Sage has grayish colored leaves with spikes of purple, blue, pink, or white flowers that blossom in the spring.
The perennial works well as a border plant in vegetable and herb gardens. Not all cultivators are used for cooking.
When harvesting sage as culinary herbs, pinch off small sprigs from the plant or take a few leaves at a time. During the first year, harvest sporadically. At the end of the year, leave several stalks to ensure new growth.
A Favorite Herb – Rosemary (Rosmarinus officinalis)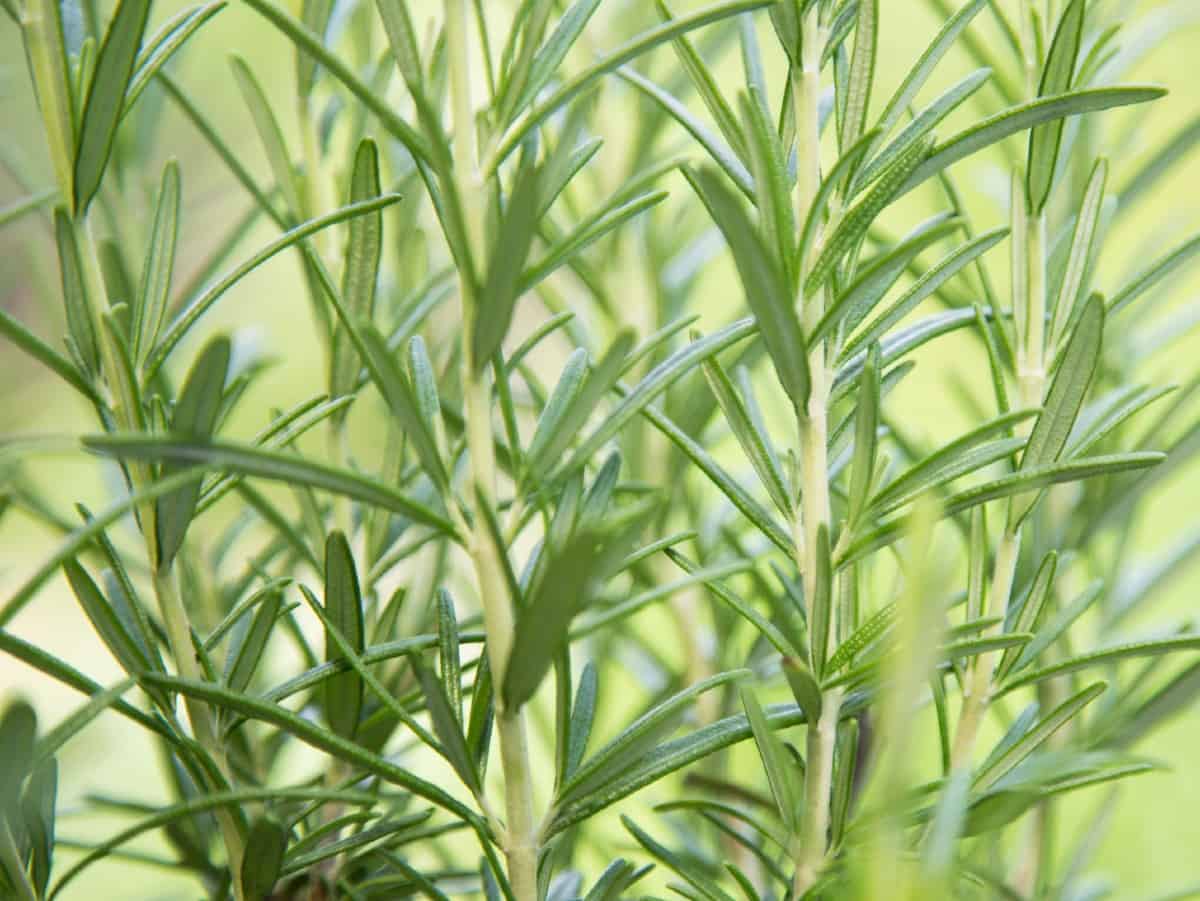 An evergreen shrub, the herb Rosemary is a bit vigorous when it comes to growth, so managing it is crucial to growing it. In zones seven and warmer, it grows outdoors as a perennial.
In colder areas, opt for container growth and bring indoors during the cold. Reaching a four-foot wide spread and a height of four feet, give this herb plenty of growing room.
Water these spider deterrent plants regularly without overwatering. To harvest, cut off the stems and use fresh or hang to dry. Only harvest one-third of the plant at a time to allow time for new growth.
Mint (Mentha)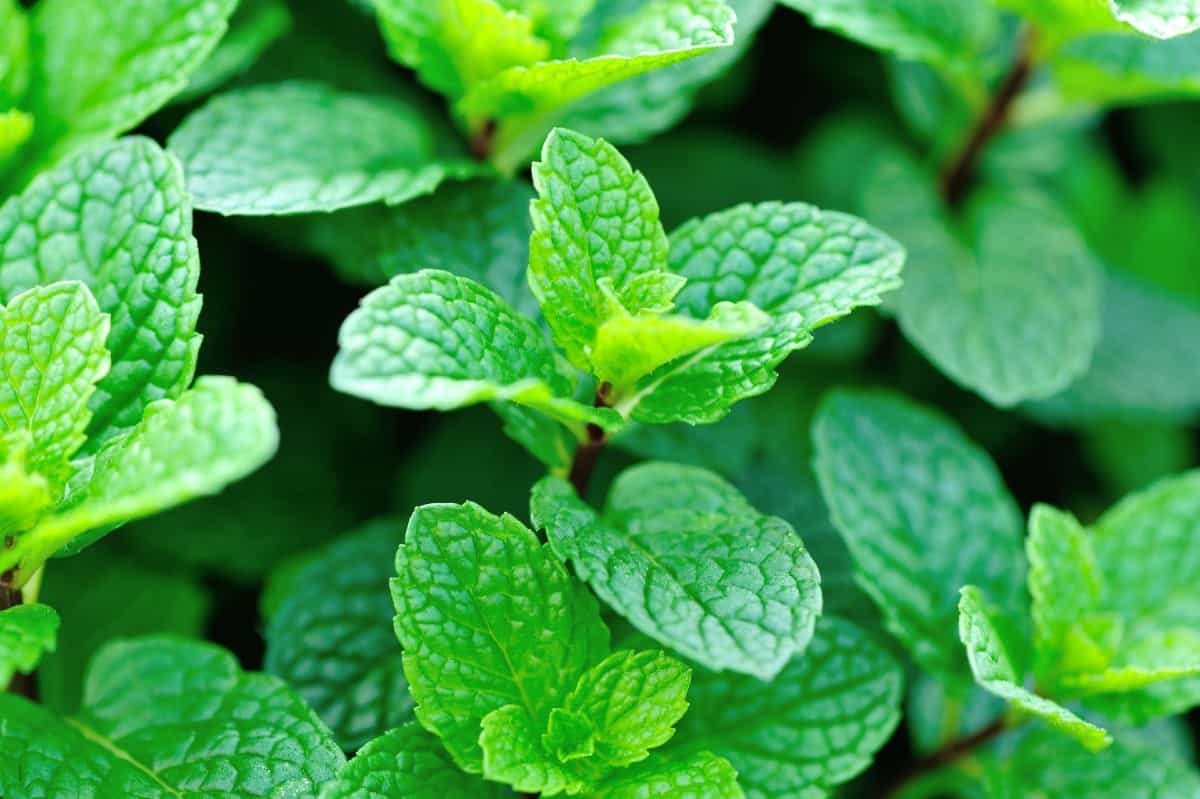 There is no mistaking the aromatic herb mint thanks to its toothed leaves, which provide a fruity taste to numerous dishes or to enhance drinks. Mint offers a variety of leaf styles, but its square stem and strong scent make it distinctive.
Use mint in the kitchen or as a medicinal herb. These perennial herbs require a light, loamy, moist soil with excellent drainage. To keep the plants looking its best, harvest the leaves regularly.
The younger leaves are the most flavorful. Harvest right before flowering by cutting stems down to one inch or pick leaves as needed.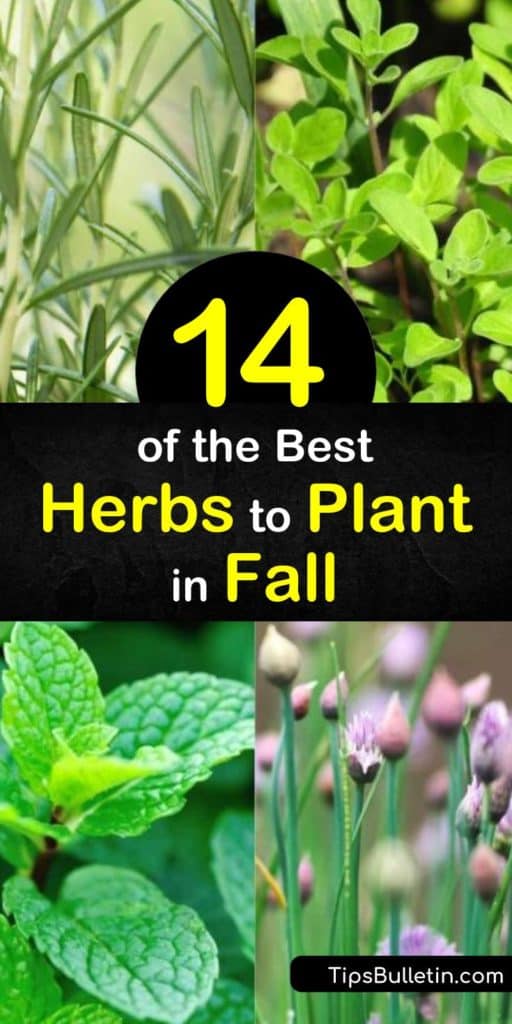 Thank you for reading about our favorite fall herbs. If you found any of our information on what herbs to plant in your new herb garden useful, please take a moment to share our thoughts on the best herbs to plant in fall with others on Facebook and Pinterest.