Summer is a season filled with flourishing flowers, veggies, and fresh herbs. Growing and cooking with plants from a personal herb garden adds bold aromas and flavors to your kitchen and meals. Knowing the best herbs to plant in the summer offers benefits to your food and your life.
Besides bringing flavor to your food, growing summer herbs like peppermint, basil, and rosemary attract pollinators to your garden, repel some of the dangerous pests and insects, and fills your yard with new fragrances, flowers, and colors.
Incorporating herbs into your diet has added health benefits like preventing certain cancers, working as an anti-inflammatory, reducing depression, and providing necessary nutrients to your body.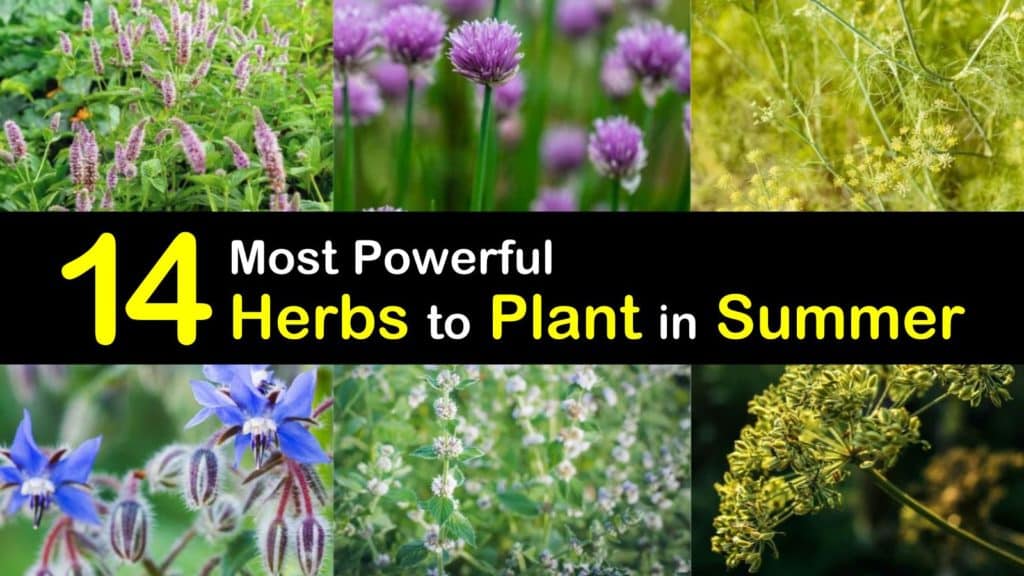 The Most Beneficial Herbs to Plant in Summer
Whether you are looking at vegetables to grow in July or August or herbs, considering the most beneficial summer herbs to grow helps you save money. Most summer herbs are perennial or biennial, meaning they come back every year or two so you're able to continue enjoying their bountifulness.
Herb plants can be grown indoors, on the windowsill, or directly in your vegetable garden or flower pots outside. It adds a special taste to your favorite dishes when you substitute fresh herbs for dried in a recipe.
No matter what herbs you choose to cultivate, begin growing all summer herbs in rich fertilizer and place full sun perennial herbs, as well as annual varieties, in their proper locations to start their growing process. The same holds true for vegetables to grow in August and other parts of the summer. All plants like good earth.
Once you've decided on which herbs to plant in summer, leave each plant enough space with at least eight inches in diameter. They may outgrow the area and require transplanting to a new pot or location.
Herbs to plant in spring or summer should get a minimum of four hours of sun per day, although some prefer shade during the hot afternoon hours. A quick Google search often provides you with everything you need to know about growing garden herbs of a specific plant species.
Overwatering a plant is just as damaging as underwatering one, when considering what vegetables to plant in May for summer growing. Keeping the first few inches of your soil damp, but not soaking wet, is usually a safe bet for watering your plants.
Harvest your herbs during the late morning, right after the dew has dried, but before the afternoon heat takes over.
For harvesting, cut off some branches beside a leaf intersection with the stem. This typically ensures that your plants quickly regrow to continue supplying you with fresh herbs.
Oregano (Origanum vulgare) – A Summer Herb Staple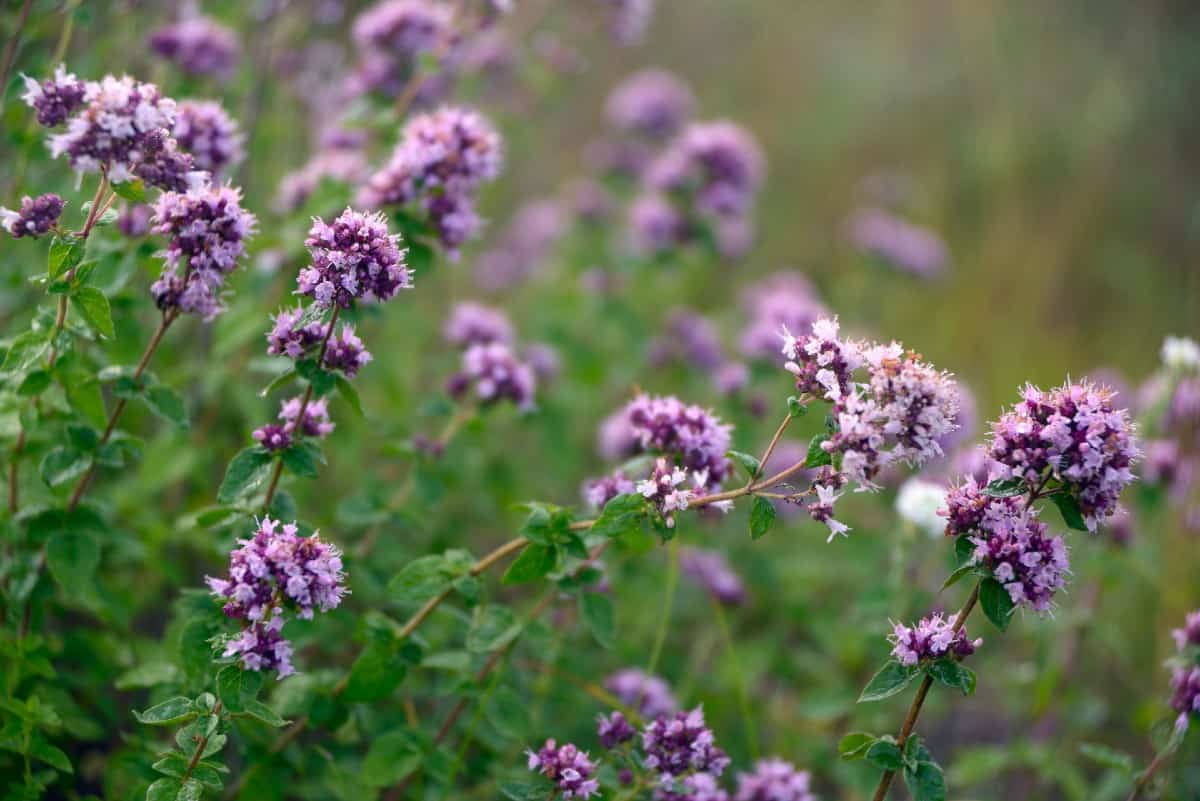 Oregano is an herb with a zesty and robust taste and found in many Italian spice mixes and dishes. The rosy-purple or white flowers bloom in the summer and offer a pop of color near some vegetables.
Since this plant is a perennial, the way to plant herbs like oregano is to be sure to thin out plants that are three to four years old in the early spring or divide them in the late spring.
Oregano isn't as water-loving as other summer herbs and requires watering only when the soil is dry to the touch.
They thrive in full sunlight and grow to be about four inches tall. The most flavorful leaves are harvested right before their flowers bloom.
Marjoram (Origanum majorana)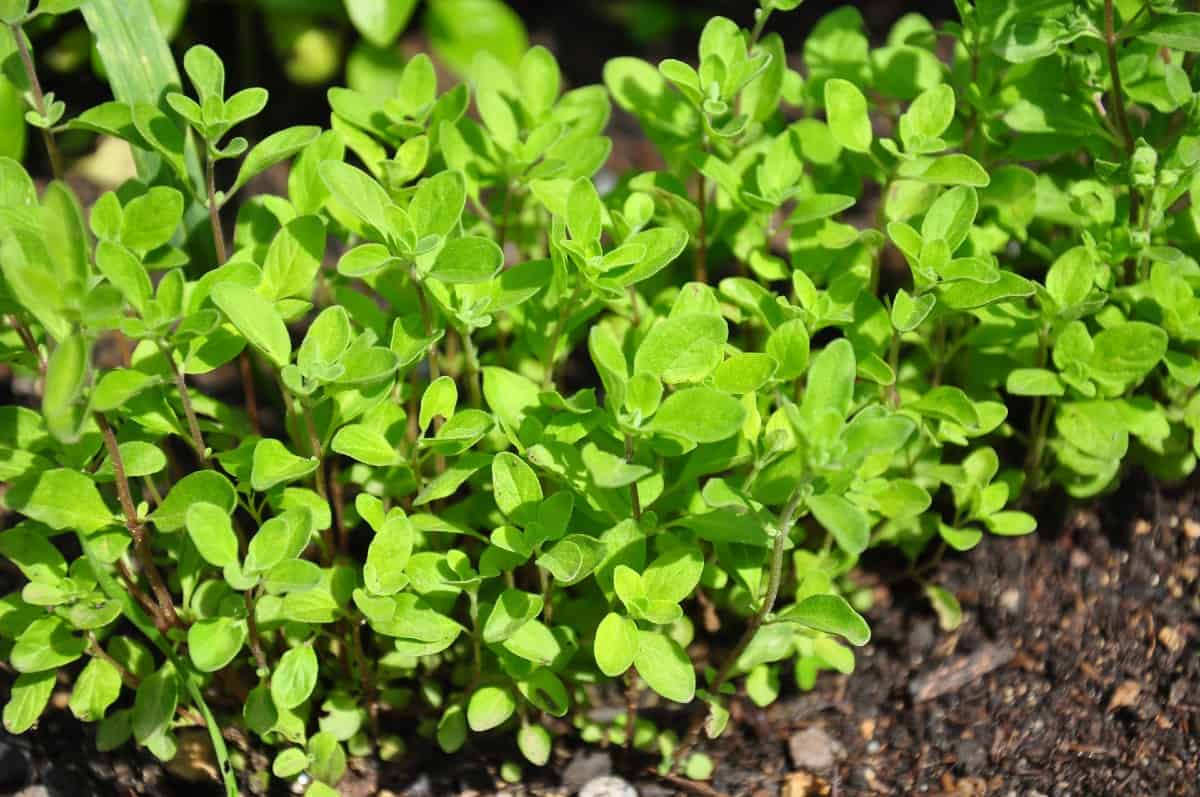 Marjoram is a low-growing plant with fuzzy, oval-shaped leaves. The sweet and delicate flavor complements non-sweet dishes such as meat, fish, dairy, or vegetarian.
Plant this herb indoors in the early spring, or outside once the frost has passed. Keep the stems trimmed throughout the growing season. When the knot-shaped flowers start to appear, cut the plant back low to the ground to stimulate new growth.
Marjoram is perennial in southern regions of zones nine and above and an annual in northern areas. Use it dried, fresh, or frozen.
Tarragon (Artemisia dracunculus)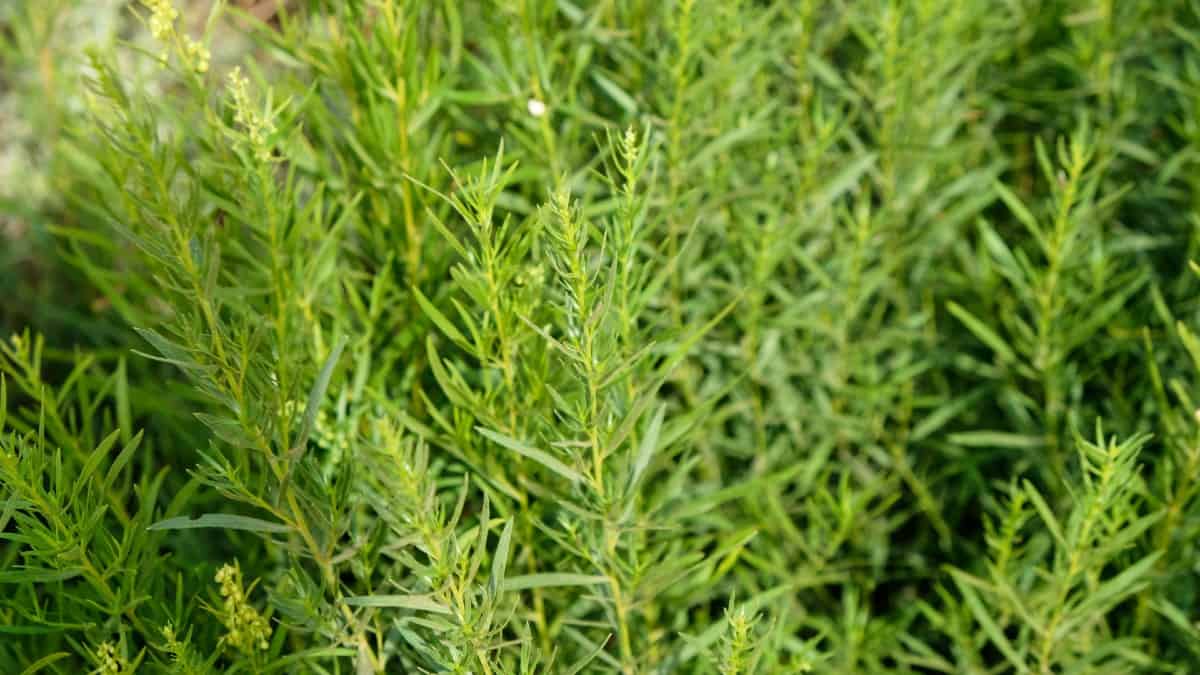 French tarragon is often used for cooking and regularly mistaken with Russian tarragon, which has less flavor and coarser foliage. Its long, slender leaves offer a slightly bittersweet taste, and the small, yellow flowers add a vibrant pop of color to your garden.
Grow tarragon seeds or transplant an existing plant in the spring or fall. Full-grown tarragon plants cover about 12 inches of soil and grow 2-3 feet in height.
If you live in colder temperatures, spread mulch around the plants in the fall to protect the root system during the winter. Tarragon is prone to mildew growth, so water them early enough so that the leaves are completely dry before the sun goes down.
An Easy-to-Grow Summer Herb: Chives (Allium schoenoprasum)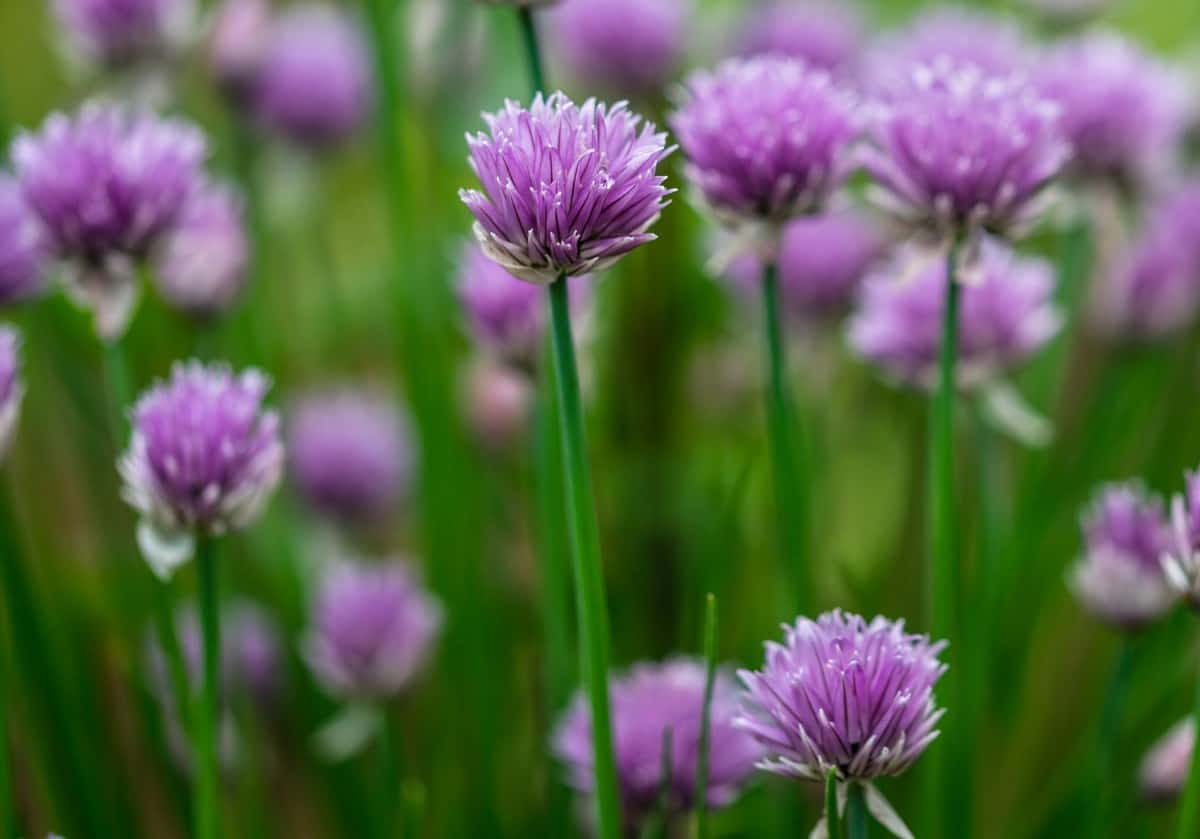 Be careful with this summer herb. Chives quickly grow and spread so much that they take over your entire garden if not properly handled. Many people choose to plant chives in individual pots and remove the flowers to prevent seeds from spreading. Growing herbs in containers like chives is just as easy as planting them in the garden.
Common chives are cold-tolerant plants that start to pop up in the early spring. They come from the onion family and have a taste very similar to green onions. Their spiky, light purple flowers are edible and bring a pop of color to a plate of food.
There are other variations of chives, such as the garlic chive. Their leaves are flatter and produce a milder, garlic flavor, but aren't as tolerant to cold temperatures compared to the common chives.
Begin planting this herb in the early spring. Chives are the perfect scallion substitute and enjoy the full sun but are tolerant of partial shade as well.
Anise (Pimpinella anisum)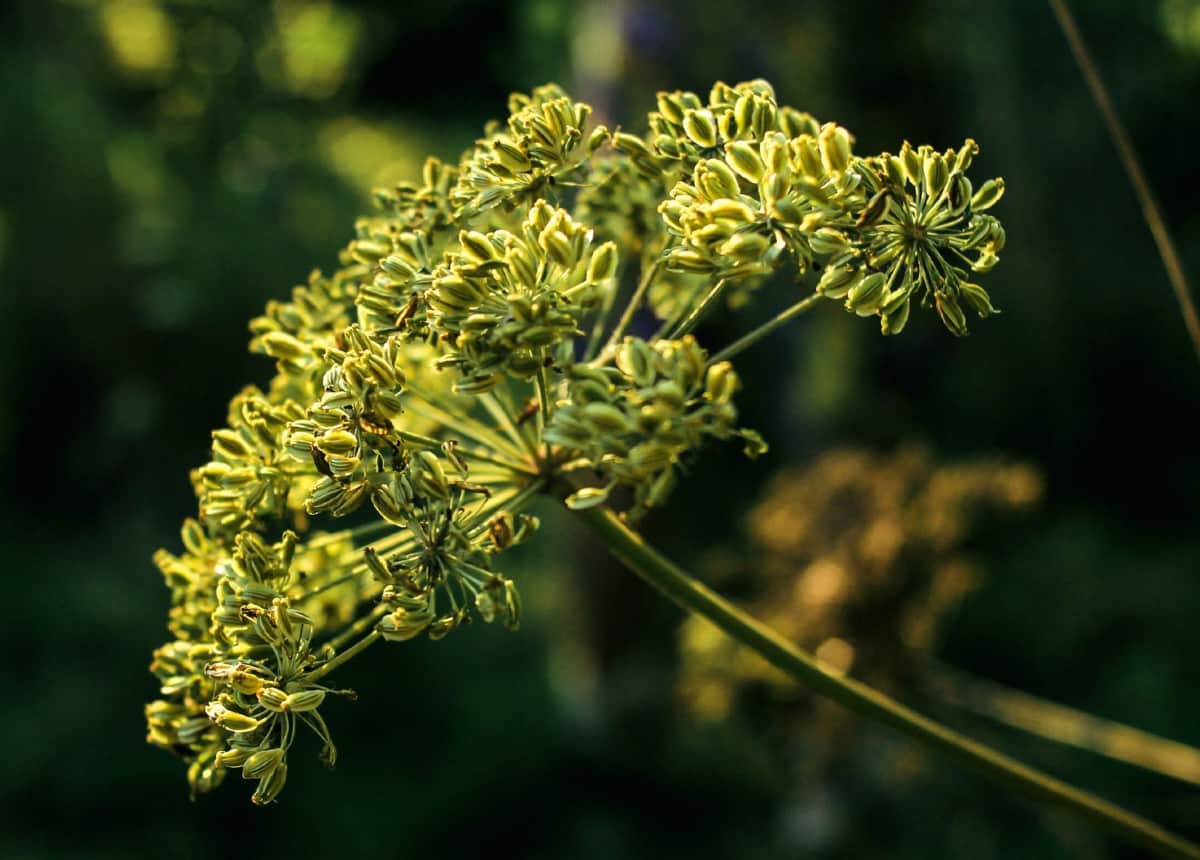 Anise is mainly cultivated for its fruit, the aniseed. Aniseed has a licorice flavor and popularly used in pastries, teas, and vegetable dishes. This herb is an insect repellent, lures mice to traps, and contributes to many fragrance recipes.
Anise has long stems that reach two and a half feet tall with tiny, yellowish-white flowers. Plant this herb in full sun and well-drained soil that is free of weeds.
Once the plants are well-established, they tolerate some periods of drought. Harvest anise in the late summer after the flowers turn to seeds.
Spearmint (Mentha spicata)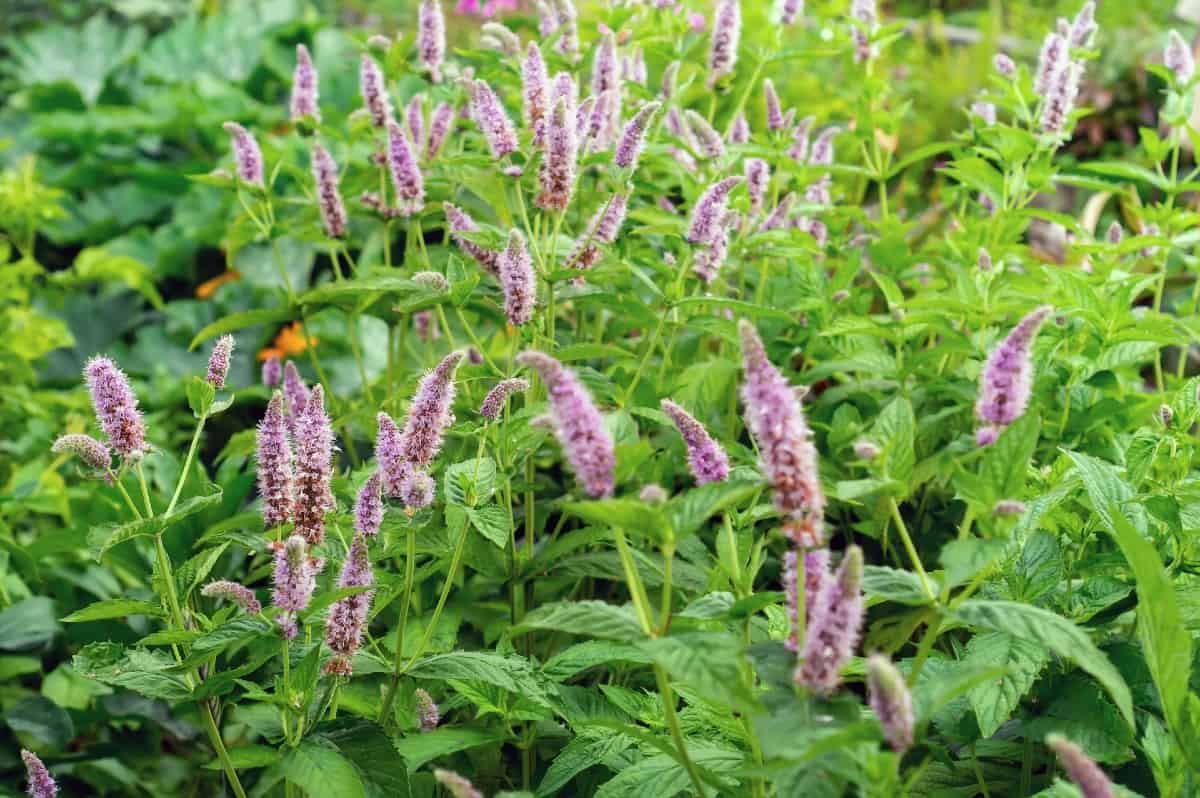 We've probably all tasted spearmint from gum, toothpaste, or mint-chocolate desserts. This aromatic herb has culinary, medical, and cosmetic uses. Spearmint reaches up to two feet in height and has bright green leaves with spiky, lavender flowers.
Spearmint originates from the Mediterranean and is a hardy plant that grows best in partial shade and moist soil.
Many people grow it in hanging baskets to avoid continually pulling out excess because it quickly invades a garden bed. Divide the plants once every couple of years to keep them healthy and regularly prune them to keep them tidy.
As herbs to grow in winter, too, plant mint indoors in a container to have a fresh supply whenever you want it.
Lemon Balm (Melissa officinalis) – The Best Summer Companion Plant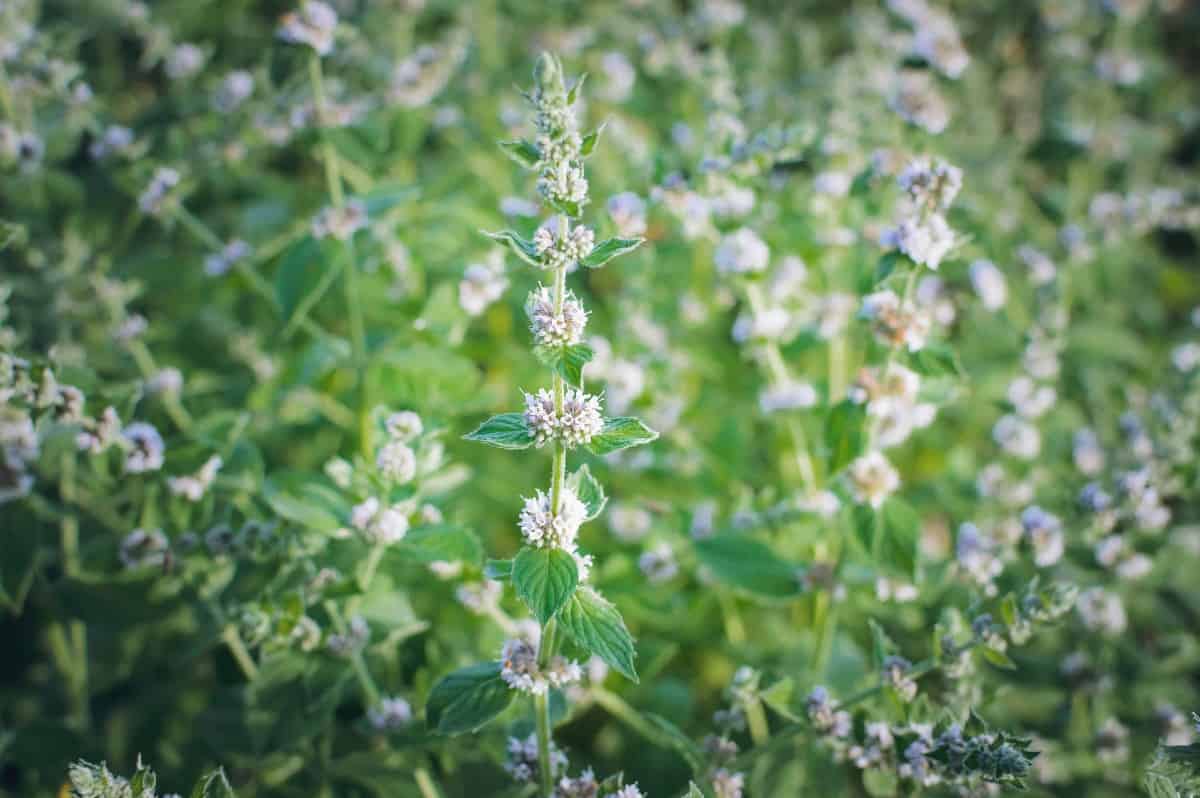 Lemon balm plants are easy to grow herbs that have leaves similar to mint and put off a pleasant lemony scent. The leaves are tart and make a great addition to drinks, fruit salads, and chicken.
Lemon balm is a cool-weather herb that grows best in zones four through nine. This herb grows up to two feet tall and has clumps of branched stems. Clusters of small, white flowers form at the top of the stems and bloom throughout the summer and into early fall.
Plant lemon balm in full sun, although it tolerates partial shade if needed. Grow it next to broccoli, cauliflower, or other cabbage family plants. The scent helps to deter insects that attack vegetables and attracts honeybees to aid in pollination.
Chervil (Anthriscus cerefolium) – An Uncommon but Delicious Herb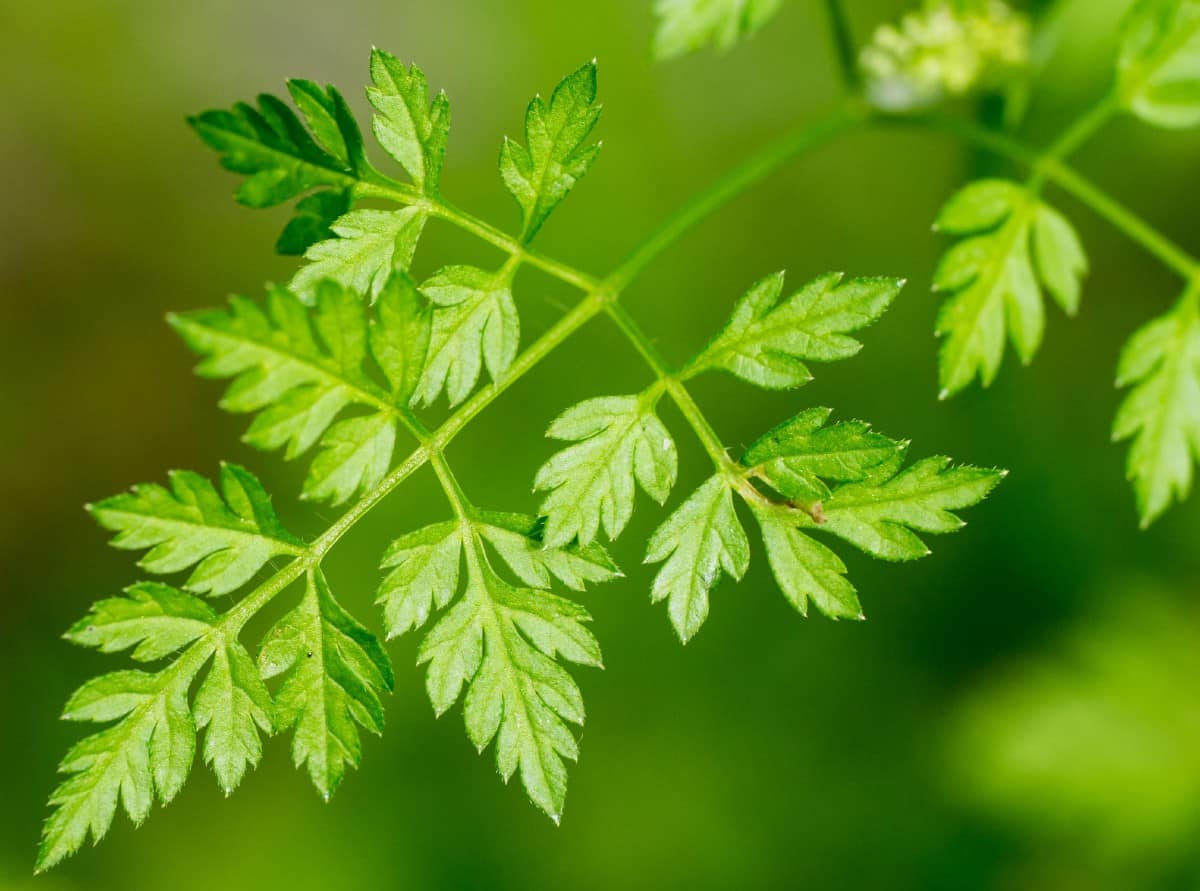 Chervil, also known as French parsley, is a sweet herb that people often forget to plant in their gardens. The taste is a mix of parsley and mild licorice and adds flavor to many desserts and drinks.
Chervil is a shade-loving plant and quickly dies in full sun. Grow chervil along with your veggies that grow in shaded areas of your garden or yard. Because the plant is so delicate and doesn't like to be disturbed, plant the seeds directly where you want it to stay.
Although it tolerates some frost, it is best to grow it in the early spring right after the frost passes.
Cilantro (Coriandrum sativum)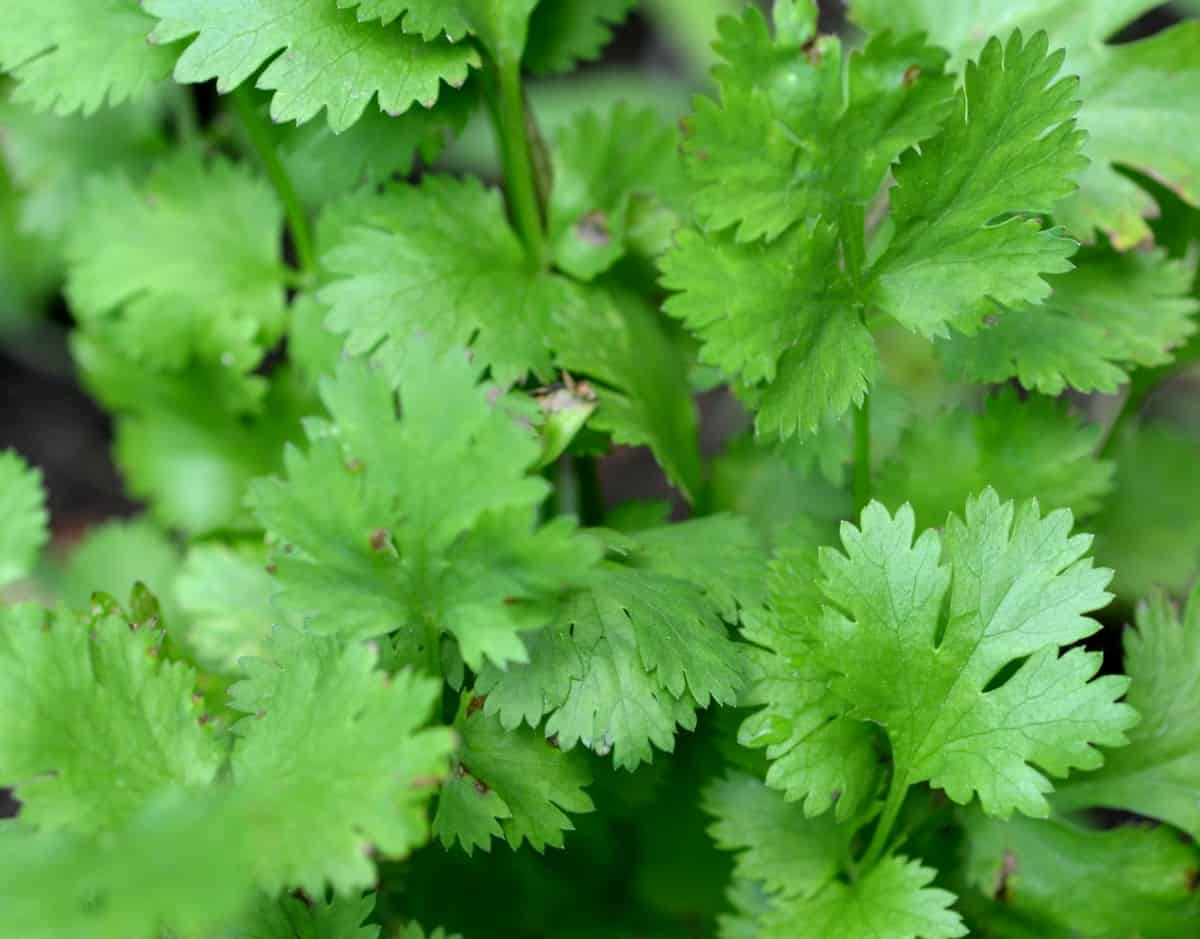 Who doesn't love a Mexican fiesta? Cilantro has lace-like, green leaves with a citrusy flavor that complements savory meats and salsas. Add freshly chopped leaves right before you serve a dish, so the flavor doesn't diminish.
The way to plant cilantro starts in the spring or fall, but not the summer due to its preference for cool-weather. It's not the best of the seeds to plant in June. Whether you plant these herbs to grow in fall or spring, they require an inch of water every week and should be grown about six inches apart. To harvest, cut off individual leaves, or collect the entire plant at once.
You can preserve cilantro for several days in the fridge or freeze it in ice cube trays in the freezer for longer periods.
Coriander (Coriandrum sativum) – A Two-in-One Plant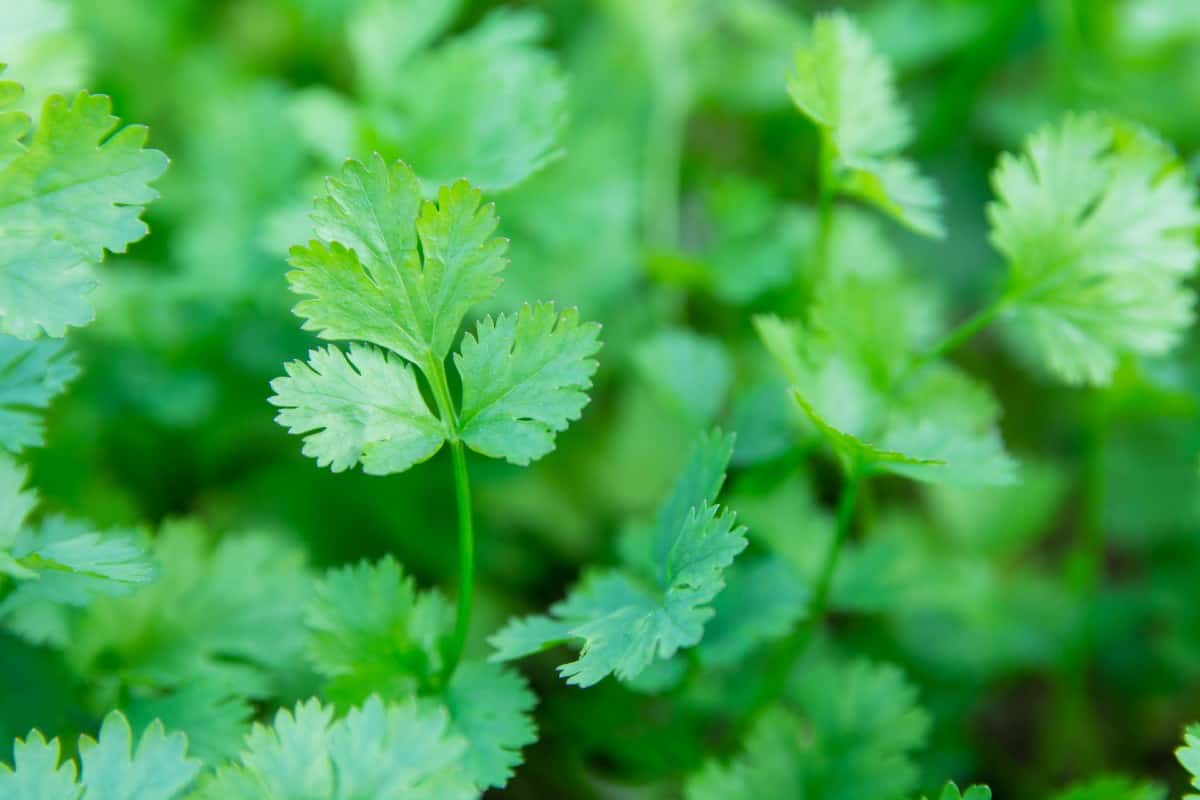 We bet you didn't know that cilantro and coriander are the same plants; however, they come from different parts of the plant. The leaves are often known as cilantro, while coriander refers to the seeds that are usually ground down and used as a spice.
Choose a sunny area for your herb to grow so that it self-seeds. Fertilize them once or twice throughout the growing season with a quarter cup of nitrogen fertilizer.
Lemongrass (Cymbopogon citratus)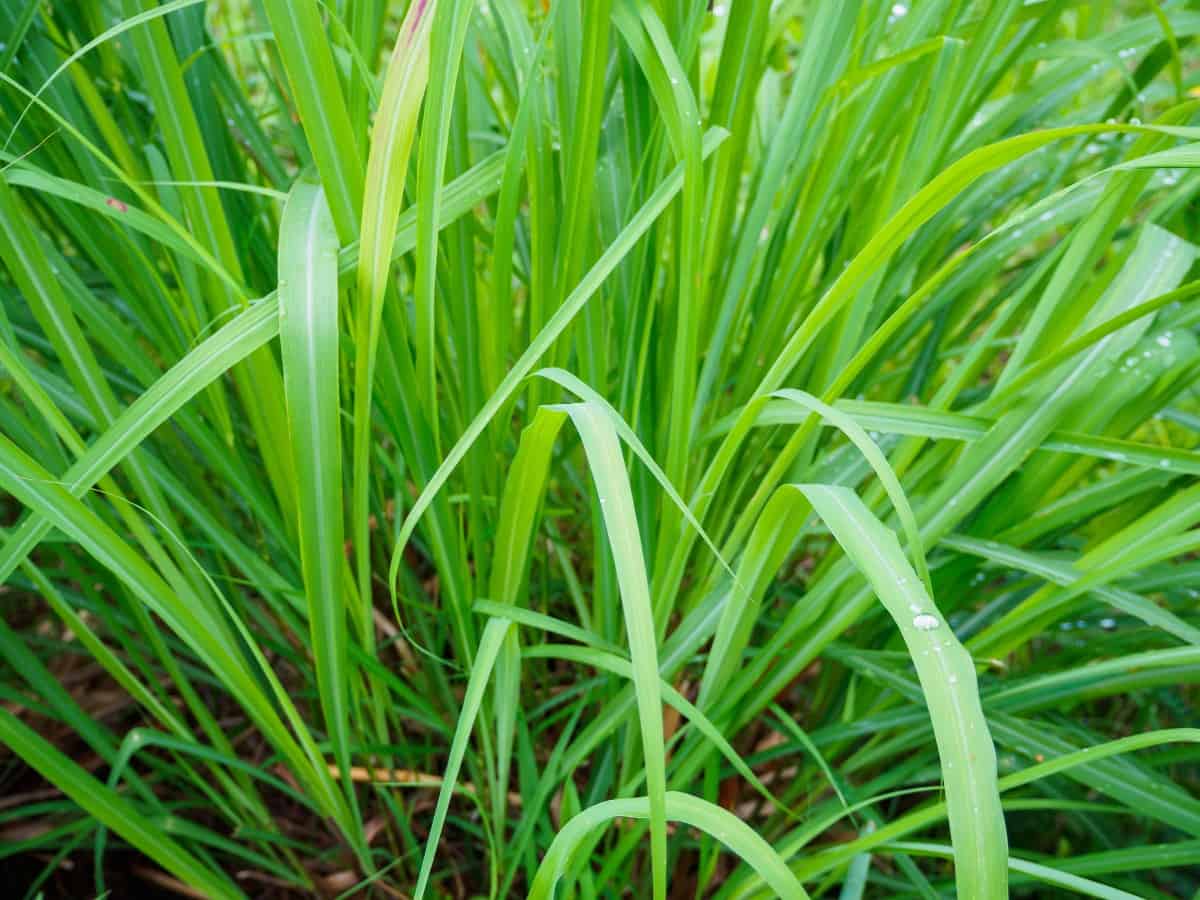 Lemongrass is a tropical herb that's most popular in Asian cuisine. Planting this citrus-flavored herb helps us incorporate variety into our weekly menu. This herb looks similar to other tall grasses and grows in a round shape up to six feet tall and four feet wide.
Lemongrass is one of the herbs that repel mosquitoes and it prefers a tropical environment, so grow it in direct sunlight with well-drained soil. Provide the lemongrass with a steady supply of water and add plant food every couple weeks to assist its growth.
Harvest the plant once it reaches 12 inches tall, and the stems are half an inch thick. Cut the stalks down to ground level, so the bottom resembles a scallion; that's where the edible part of the herb is. Peel the outer fibrous layer and freeze or chop the grass to add directly to a dish.
If you have an issue with the neighborhood cats in your yard, lemongrass is one of the best herbs that repel cats. Add some plants to strategic locations to send cats elsewhere.
Fennel (Foeniculum vulgare)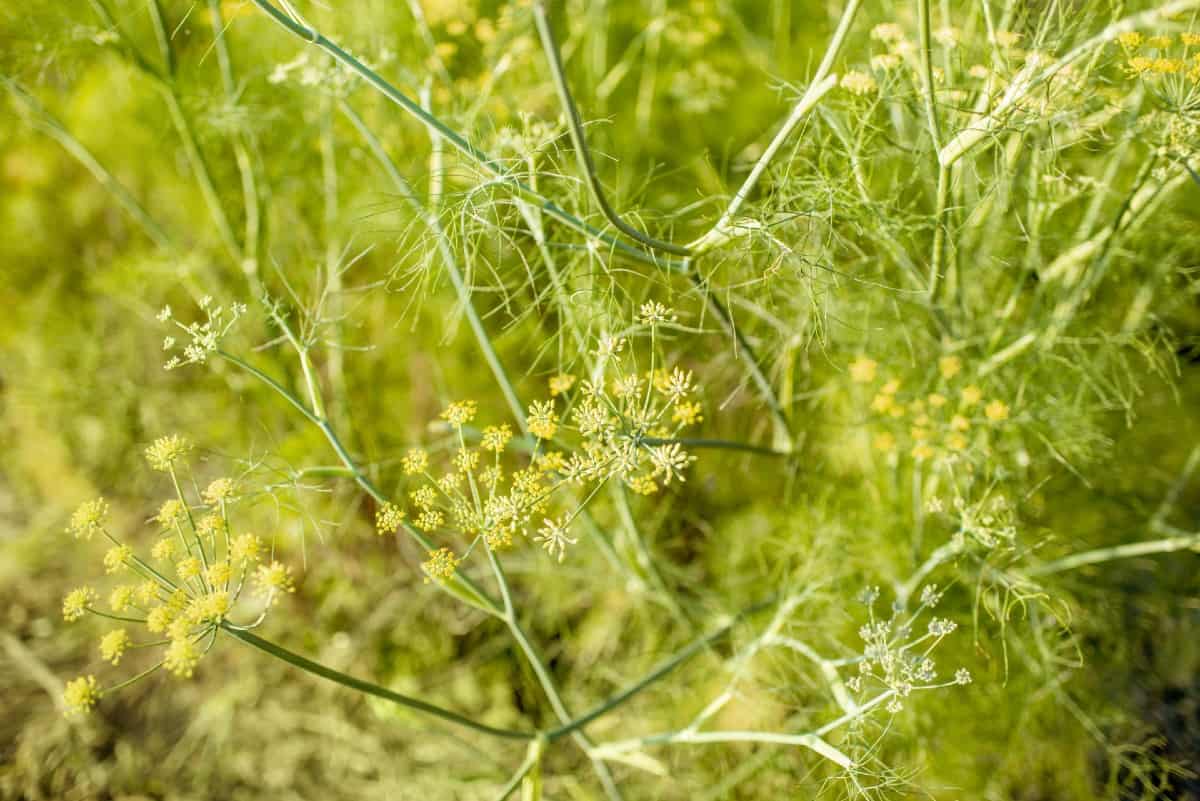 Fennel is a plant where both the roots and leaves are edible. The feathery foliage adds flavor to any recipe, especially soups and stews, and commonly used as a garnish. When its flowers bloom, they contain heads clustered with up to 50 tiny yellow flowers.
Once established, fennel doesn't require a lot of care. It prefers to have acidic soil and extra water when the weather gets too hot. When you grow fennel, don't plant it too close to dill, though, or both plants will have oddly flavored seeds.
A Plant with Endless Benefits: Borage (Borago officinalis)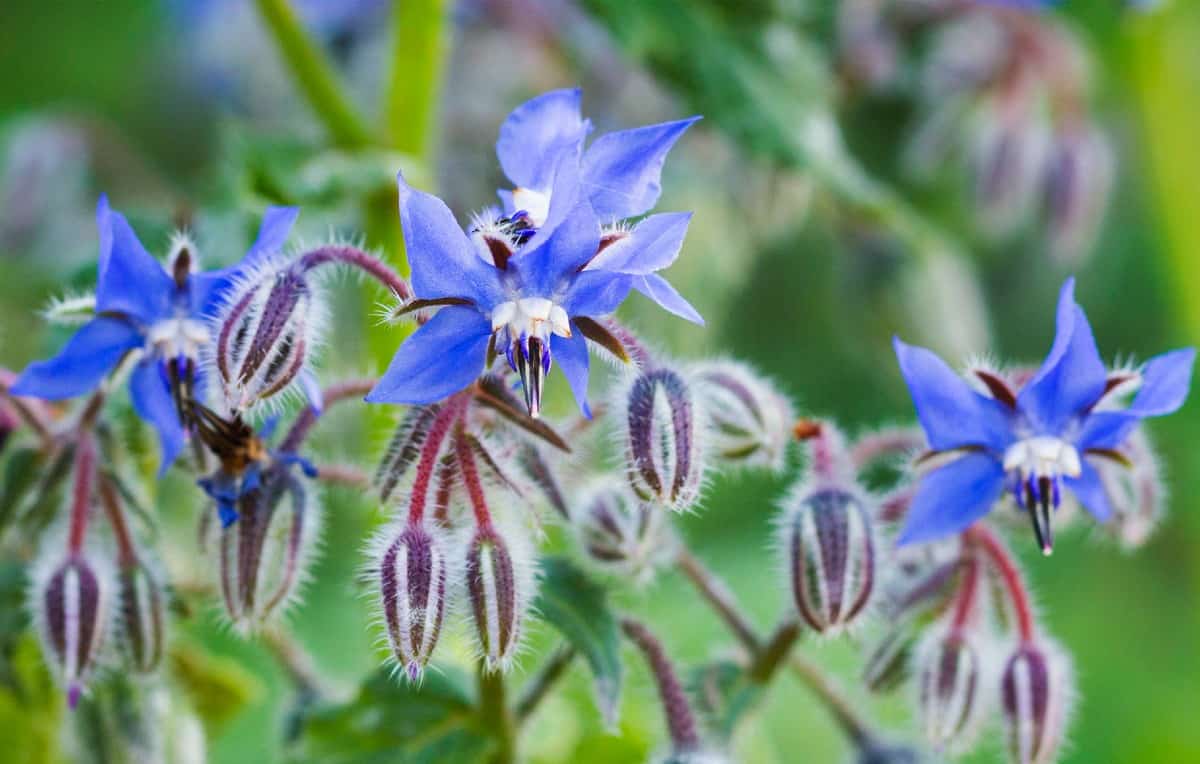 Borage, often called Star Flower, is a fast-growing herb that bees love. Plant it by cabbage, tomatoes, strawberries, and squash to reduce hornworm and cabbage worm damage. This herb also has medical benefits like reducing depression and treating eczema.
Borage has a taste similar to a cucumber. Mature leaves become prickly, so pick them at a young age and chop them. Cook the stems the same way you cook any other vegetable.
This herb isn't finicky and grows in almost all well-drained gardens. Borage is best for zones three through ten and blooms from early summer to early fall. Prune back the herb halfway in midsummer.
Basil (Ocimum basilicum)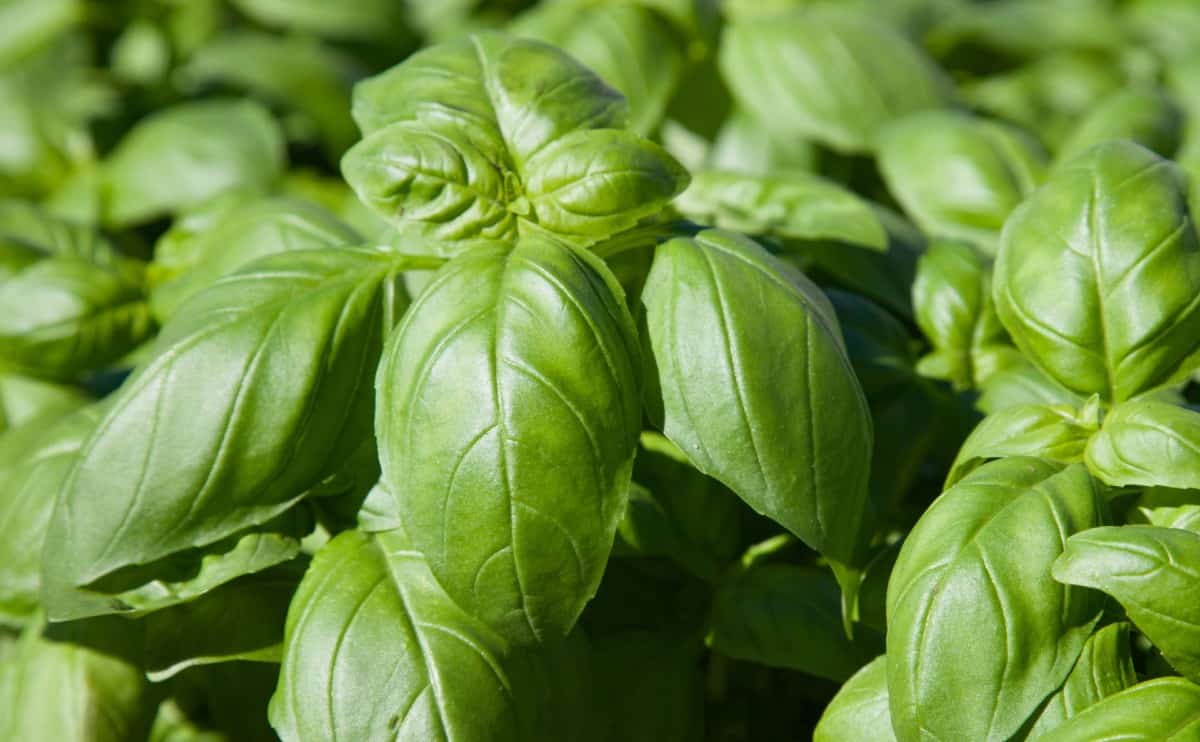 We think one of the very best herbs to plant in summer is basil. Turn this fresh herb into homemade pesto, add it to a tomato sauce, throw it in a salad, or toss on top a veggie dish like eggplant Parmesan.
Basil comes in various species and is a gardener's summer favorite. Basil only grows outdoors during the summer but also grows in a sunny window year-round. If planting outside, make sure the soil is at least 50ºF, preferably at 70ºF, and learn how far apart to plant basil for the best crop.
Whether you plant it from seeds or regrow basil from leftovers, allow it to receive six to eight hours of direct sunlight and keep the soil moist. Harvest the basil once it reaches six inches tall and prune the leaves regularly to stimulate new growth.
The most popular herbs to plant in summer are the ones that offer you flavor and easy care. Whether you desire to grow every herb on this list or start a herb garden in your windowsill, there are plenty of plant options that suit your taste and lifestyle.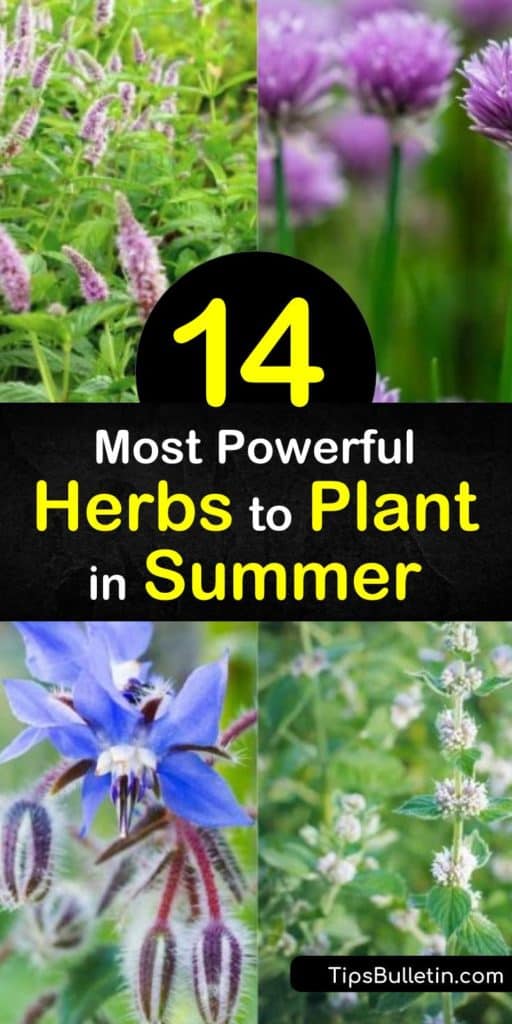 Try planting a new herb this summer and discover all the ways to incorporate it into your life. If you found some new favorite herbs to plant in summer, share this list of summer herbs on Facebook and Pinterest.