Bananas are one of those fruits that everybody eats as soon as you bring them home, or the fruit sits until they go bad. This is why it's important to know how long are bananas good for after you purchase them.
When do bananas go bad after purchase? The answer is based on what kind of bananas you bought and how you store them. Bananas don't come with a use-by date. It depends on how you plan to use them and your preferred taste.
Safely storing your newly purchased bananas improves your chances of using them before they spoil. Keeping bananas is not as simple as coming home and stashing them in the fridge, pantry, or fruit bowl.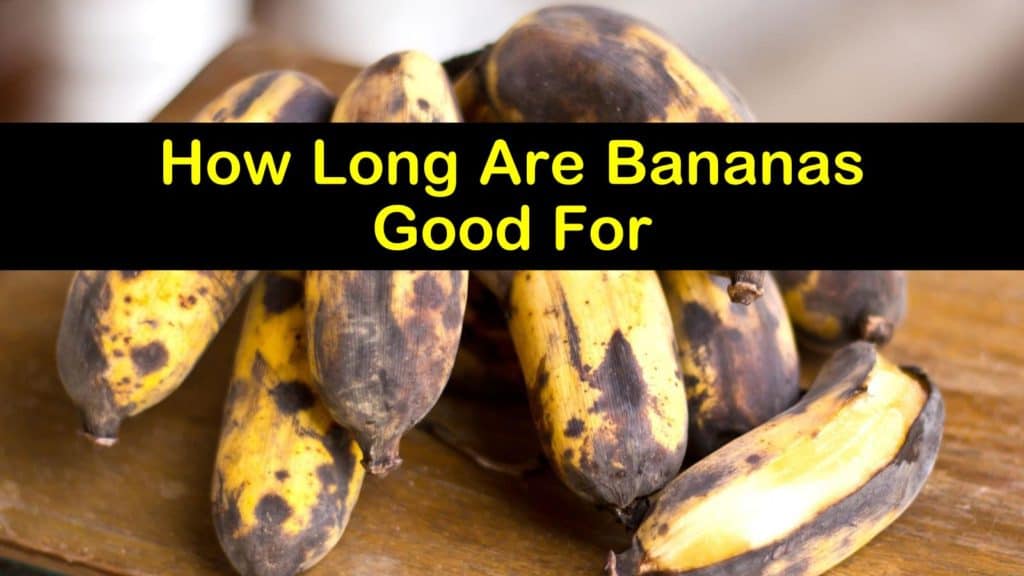 When do Bananas go Bad?
Bananas are often harvested while bright green; their taste, texture, aroma, and peel color develop during shipping to grocery stores. Place your green bananas in a brown paper bag to speed up the ripening process.
Setting them aside somewhere speeds up how fast they spoil. As they sit at room temperature, fresh bananas continue to ripen. How you preserve them is based on whether they are unripe, ripe, or dried.
Storing Bananas to Extend their Shelf Life
Before we discuss storing bananas, let's talk about choosing the best ones. If you plan to consume your bananas within the first day or two, opt for the bunches with bright yellow peels.
If you won't be consuming them immediately, select bunches that are still on the green side. The greener they are, the longer they take to ripen at home.
The best place to keep bananas for the short term is to store unripe bananas in the pantry, fruit bowl, or on a banana keeper. Keep them in a dark, cool location where they aren't hit with direct sunlight. They slowly ripen as they sit out at room temperature.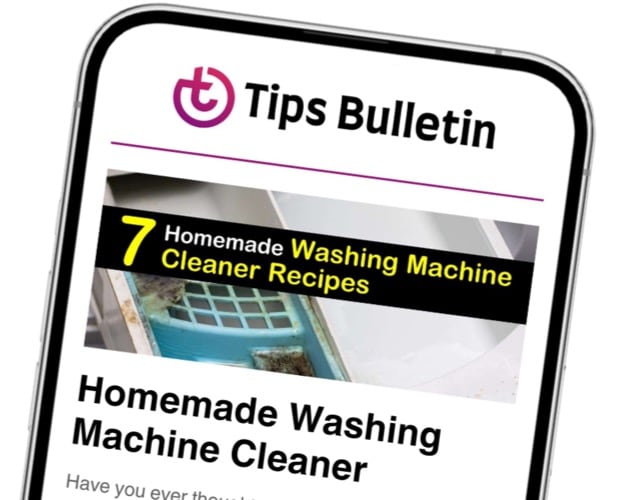 Finally, an email that Transforms Your Home.
Get the latest home and garden tips from our experts, delivered straight to your inbox.
Never store green ones in the fridge, as this hinders the ripening process. Storing bananas near other fruits, including avocados, is not recommended as the ethylene gas they produce speeds up ripening.
If you are going to use ripe bananas within two days, the best place to store them is in a dark, cool location. To extend the shelf life of ripe bananas, place them inside the fridge. How long does fruit salad last if it has bananas in it? Cut bananas in fruit salad that has acid like lemon juice in it is good for several days in the refrigerator.
The colder temperatures slow down the ripening process, but they won't stop the peel from turning black. Peeled bananas require refrigeration or freezing.
Tightly wrap cut, sliced, or peeled ones in aluminum foil or plastic wrap—store bananas in airtight containers or plastic freezer bags. To prevent premature browning, brush fruit with lime or lemon juice. Frozen bananas are perfect for smoothies.
How do you freeze bananas? Wrap them the same way and put them in the freezer. It's much easier later if you peel them before freezing.
Best Way to use Ripe or Overripe Bananas
Banana bread, smoothies, and muffins are great ways to use up a bunch of ripe to overripe bananas. Other favorites include banana splits, bananas foster, soft-serve ice cream, or pudding.
Over medium heat, combine salt, flour, and sugar. Whisk in the three cups of milk and cook while stirring. Once it is thick and bubbling, turn down the heat and cook for two minutes.
Whisk eggs in a separate container. Using your whisk, add some eggs to the hot milk. Pour the egg mixture into the pan with the remaining milk while whisking. Turn on the heat and allow the pudding to come to a gentle boil.
Stir while cooking for two minutes. Let the pudding cool for 15 minutes while occasionally stirring. Slice the bananas and line the bottom of an 8″ x 8″ baking pan with 25 vanilla wafers.
Top the vanilla wafers with half of the banana slices followed by half of the pudding. Repeat all three layers and then cover the pan with plastic wrap.
Refrigerate for at least four hours. Crush remaining cookies and sprinkle on the top layer of pudding immediately before serving.
Don't throw away your banana peels! You can compost banana peels along with your other fruit and veggie scraps. They make great additions to nutritious compost fertilizer.
Making and Storing Banana Chips
Brown banana peels are best for homemade banana chips, but green ones work well too. If using green or just ripe bananas, soak the slices in a four-part water to one-part lemon juice solution for two hours.
Use parchment paper and line your baking sheet and preheat your oven to 250°F. Mix lemon juice and water in a non-reactive bowl. Slice bananas 1/8-inch thick and spread them out on the baking sheet.
Brush lightly with the lemon water and lightly sprinkle with salt. Bake them until crispy, roughly two hours. Flip them over after about one hour of cooking. Remove them from the oven so they can cool.
The longer you let the bananas cool, the crispier they will become. For sweeter chips, sprinkle with cinnamon and use overly ripe bananas. Store the banana chips in airtight containers or resealable plastic bags inside of a cupboard.
How Long are Bananas Good for at Home?
How long do bananas last depends on if they were ripe or unripe when you bought them. Unripe or green bananas take anywhere from two to five days to ripen. How long it takes varies based on how green they are when you purchase them.
The best way to store bananas is in the pantry, in the fruit bowl, or hanging from a banana keeper. Once ripe, bananas last about three days. Ripe ones stored in the fridge will keep for up to seven days if they are in the peel.
Cut or peeled bananas maintain their freshness for four days when stored in the refrigerator. Dried bananas often include a best by date on the packaging, but that is just a guideline.
As it's dried, the chances of spoiling or molding are slim, but the quality degrades as time passes. Use the dried fruit within four months of the best by date. If purchasing from a bulk bin, consume within a few months.
Do Bananas go Bad? How to Tell if Bananas are Bad
How to tell when bananas are gone bad depends on whether they are being stored fresh or dried. Ripe bananas are known for their pure yellow peel and firm flesh.
As they move past the mature stage, peels begin to show brown dots, and the flesh becomes softer. These brown spots do not indicate rotten fruit, just an over-ripe banana that needs to be consumed soon.
To tell if the banana is bad, pull back the peel and inspect the flesh. If it's mushy and brown, discard the fruit. If a liquid is oozing out of the unpeeled fruit or emitting a rancid smell, throw it away immediately.
To determine if dried bananas are rotten, check for mold. This occurs when moisture enters the packaging. If there is no mold present, the only way to tell if they are inedible is taste. If they don't taste right to you, toss them in the trash.
If you choose to use overripe bananas in tasty banana bread, you may wonder how long does banana bread last? Your storage method determines freshness. The freezer is an excellent choice.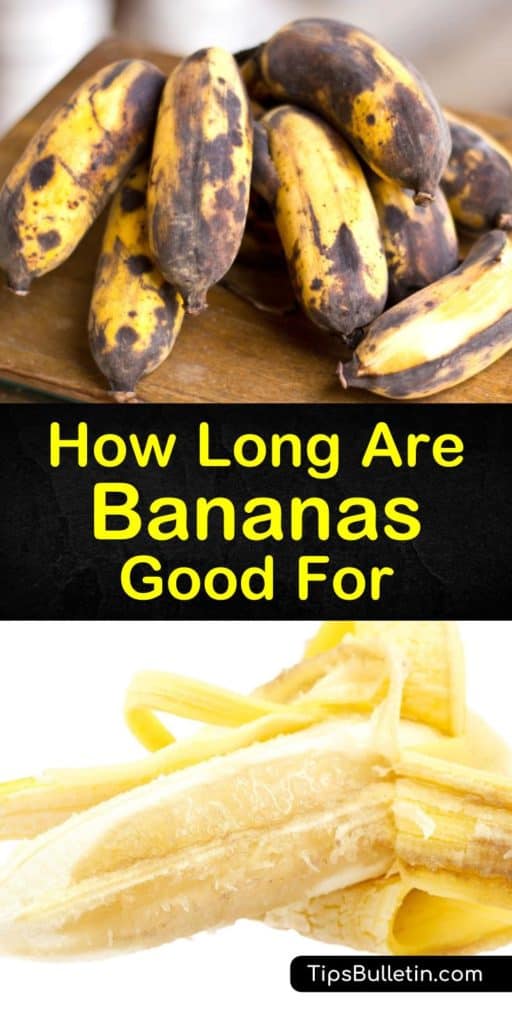 Thank you for spending your time learning about the answers to do bananas go bad. If you found any of our solutions to when do bananas go bad helpful, please share your favorite ones on Facebook and Pinterest so others can learn how long are bananas good for, too.