Are you battling with unwelcome multi-legged guests in your home? Here's how to keep millipedes away naturally and inexpensively:
First, you need to create an environment that's uninviting to millipedes. Keep your home dry and clear of debris, especially in damp areas like basements. Millipedes thrive in damp, humid conditions and are drawn to decaying organic matter.
The second step is to grind whole cayenne peppers or use already-made cayenne pepper powder. Spread this powder on areas you've noticed millipedes frequent, like your home's foundation, patio doors, and windowsills.
Create a cayenne pepper spray by liquifying 4 whole peppers and combining them with 2 cups of water in a spray bottle. Spray this mixture around the house thoroughly, but be cautious around pets and children.
Essential oils are your third weapon against millipedes. Mix 1 cup of water with 30 drops of essential oil (like tea tree or peppermint), and put this in an 8-ounce spray bottle. Sprinkle this liquid on entry points into your home and the foundation.
Finally, use natural remedies like diatomaceous earth and boric acid to target and kill millipedes. Sprinkle either substance on places millipedes have been active. These naturally occurring ingredients cause dehydration in millipedes, leading to their slow death.
Implementing these steps just once won't suffice. You'll have to do them regularly for effective millipede control. You can also prevent potential infestations by keeping your home clean, dry, and clear of rotting organic material. All these steps are affordable, easy-to-do, and eco-friendly, making them a win-win solution for dealing with pesky millipedes.
Although millipedes do not pose a threat to humans like other pests, their presence in your home may be unwanted. If you spot millipedes outside your house and want to avoid them taking shelter inside, discover methods for how to keep millipedes away from your home.
Millipedes are arthropods known for their numerous legs, and despite their appearance, they are not generally nuisance pests. Unlike common centipedes that cause painful bites, millipedes are similar to house centipedes that feed on other insects inside the home and pose little to no danger to humans.
Millipedes are detritivores, and aside from eating small insects, they feed on decaying organic matter like dead leaves. Because millipedes enjoy feeding on dead plant matter, they are not known as garden pests, but millipedes may feed on young plants.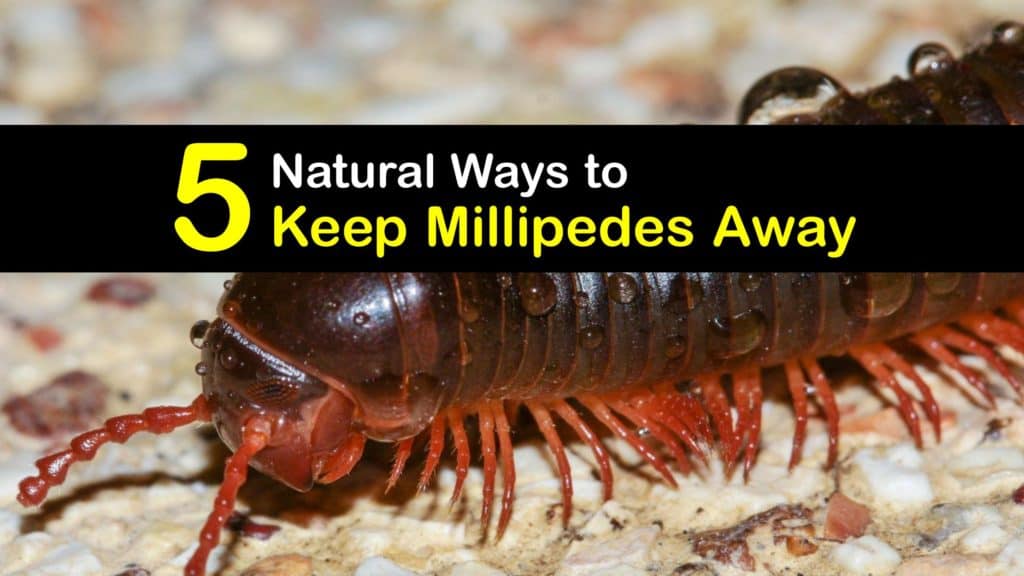 Natural Ways to Keep Millipedes Away
To prevent millipedes from damaging new plants, keep your seedlings away from the garden by using potted plants, or implement some of our suggestions for keeping millipedes away.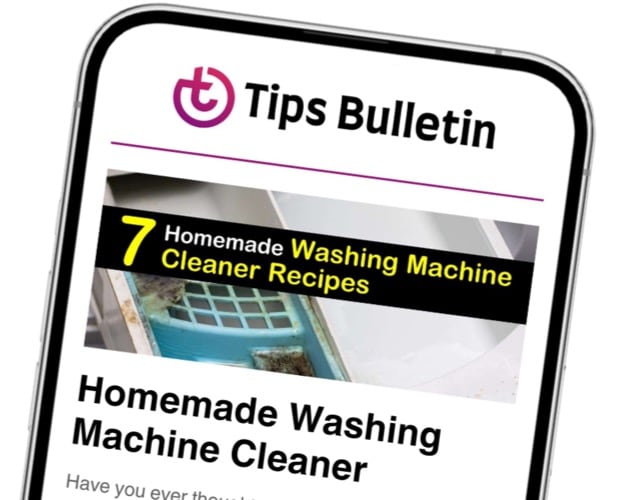 Finally, an email that Transforms Your Home.
Get the latest home and garden tips from our experts, delivered straight to your inbox.
If you find millipedes in your home, they're likely there by mistake. In the pursuit of shelter, millipedes seek damp areas of your home, like crawl spaces. To keep millipedes from getting inside the house, continue reading to discover home remedies for keeping millipedes outside.
What are Millipedes Drawn to?
Millipedes enjoy humid environments with lots of moisture, and you can find them outside following storms. They usually live in the yard or the garden and burrow into the soil to feed on decaying plant material. If the ground becomes too damp from rainfall, millipedes seek shelter in other damp areas around your home.
Boxes and wood pallets are ideal for millipedes to hide under to stay safe from predators. If you prop these items against your house, millipedes may wander inside through crevices in your home's foundation or open exterior doors.
Clear Debris to Keep Millipedes Away
Millipedes live and thrive outdoors, so the best way to prevent millipedes from entering your home is to ensure they stay outside. Unlike house centipedes, millipedes can't survive well when living indoors, and if they end up in your basement or crawl space, they got inside by accident. Clean up any shelter areas near your home.
Items like wood and large stones create ideal shelters for millipedes. During regular lawn care, if you gather fallen leaves or leaf litter into leaf piles or bags for disposal around your home, this creates a food source for millipedes.
Because potting soil and mulch typically contain organic material, try to elevate them off the ground if you store these items around your home to use in your garden. Secure any trash outside and compost piles to limit millipede activity.
How to Keep Millipedes Away with Cayenne Pepper
For natural ways to keep millipedes away, cayenne pepper is a natural pest repellent. Buy the peppers whole to grind at home, or purchase the powder itself.
Sprinkle cayenne pepper powder in areas where you've seen millipede activity and dust the powder around your home's foundation at entry points like patio doors or windowsills. Another way to repel millipedes is to spray a liquid repellent around the house.
Put your peppers into the blender to liquefy before adding water. Pour the mixture into a 16-ounce spray bottle and spritz liberally for getting rid of millipedes and a host of other unwanted pests. Use caution around pets and children.
The Best Way to Keep Millipedes Away is with Essential Oils
We love essential oils for their calming smells, and they're also helpful around the house when cleaning and deodorizing. Essential oils also prove helpful in pest control when trying to repel pests indoors or outside your home, as they are a natural deterrent for centipedes and many other bugs.
Essential oils are excellent millipede control devices because the pleasant scent of some oils irritates insects, deterring them from the area. Some insects in the wild even produce substances that mimic the smell of peppermint to ward off predators.
Mix water and the essential oil of your choice (like tea tree or peppermint oil) in an 8-ounce spray bottle. For millipede prevention or to get rid of house centipedes naturally, apply your essential oil spray around entry points to your home and any cracks in the foundation.
Kill Millipedes with Diatomaceous Earth
If you're dealing with a pest problem around your home or garden, using diatomaceous earth (DE) is one of the most effective and natural ways to keep millipedes away. DE is a natural powder made of the fossilized bodies of sea creatures.
Sharp edges of the crystalline powder pierce the exoskeleton of insects. These cuts cause millipedes to dry out, killing millipedes slowly. Because DE results in the death of pests, it is likely the best way to keep millipedes away and reduce the number of pests if you're dealing with a millipede infestation.
Use Boric Acid to Kill Millipedes
Like diatomaceous earth, boric acid occurs naturally in the environment and works as an effective method for pest control. When applied to areas of pest activity, boric acid creates minor cuts on the bodies of millipedes, causing them to dehydrate.
Boric acid has the added benefit of upsetting the digestive system of millipedes, so it is likely the fastest way to kill millipedes and keep them away.
Preventing an Infestation of Millipedes
Although millipedes don't purposefully invade homes, dampness inside attracts millipedes to take shelter. Use a dehumidifier in basements or garages to reduce moisture in the air and clean up any water that may pool in your basement.
Keep your floors and counters clean and dry in the kitchen to eliminate a food and water source for millipedes so you don't have to initiate a millipede infestation treatment.
When millipedes are searching for moist areas to hide, it's not uncommon to find millipedes in nearby pools or puddles of water. Keep the cover on inground pools to prevent millipedes from falling in. Clear gutters and drains outdoors to prevent water from gathering around your home's foundation.
Although you don't need to fear millipedes if you spot them, trying to keep them out of your home is understandable. Luckily, many simple options exist when looking for what keeps millipedes away.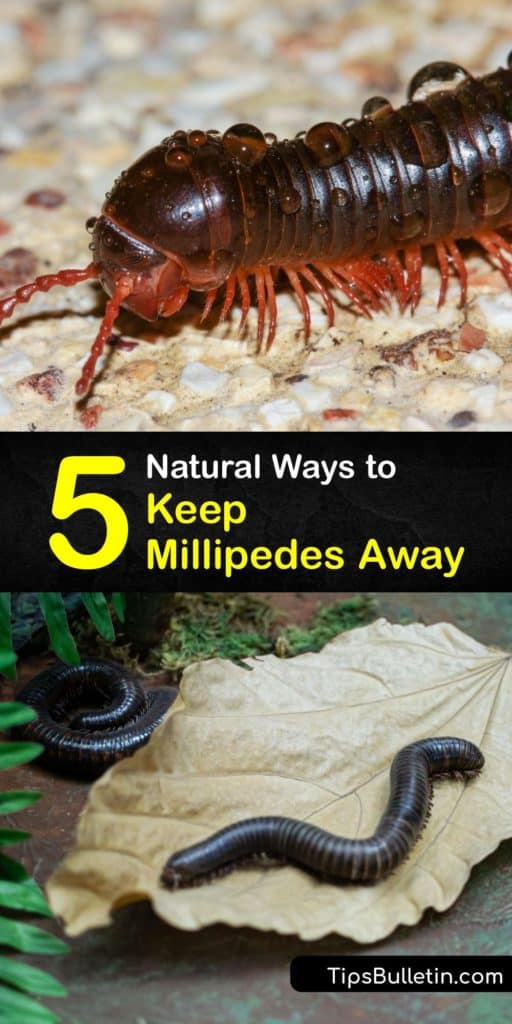 If you learned how to keep millipedes away with our help, please share this guide on Facebook and Pinterest to let your friends decide which method is the best way to keep millipedes away.