Hardwood floors are beautiful and durable, and they make our homes look amazing. You can even remove old carpet and expose hardwood flooring, but laying down carpet requires a lot of glue that you then have to clean off the wood. Knowing how to remove carpet glue from a wood floor guarantees that you'll be able to restore your floor and add value and beauty to your home.
This guide provides quick recipes that you can use to remove carpet glue from wooden floors.
You'll discover how to use heat and cold to make carpet glue easier to remove, and we also give you detailed instructions on how to work with solvents to melt the adhesive and expose the wood. Your floors will gleam with the mellow glow of well-loved timber by the time you finish.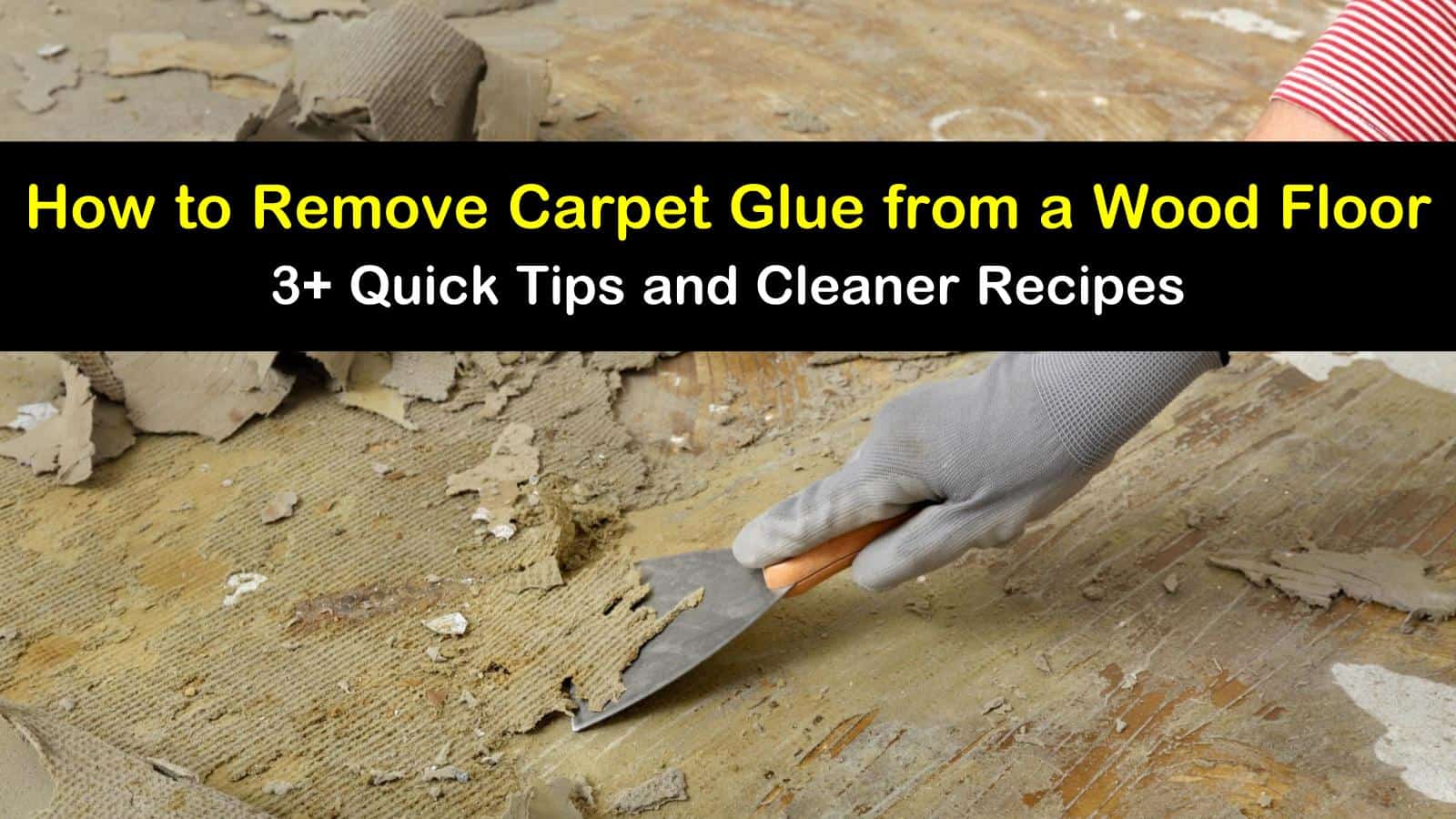 Remove Carpet Glue from Wood Floors
When you start on DIY wood floor cleaning, make sure you're using the right recipe for your needs. Sometimes, a little exposure to cold or heat is all you need to get the glue cleaned away. Other times, you might need to work with solvents and harsh chemicals to get the job done.
Tricks to Remove Carpet Glue from Wooden Floors
In this section, we cover cleaning recipes for your wood floor. You can use these cleaning formulas to tackle any cleaning job that involves removing glue from wood that you might encounter.
When you clean your wood floor or need to take care of cleaning linoleum adhesive from concrete with one of our tried-and-true recipes, you use a tested cleaning product upon which you can count.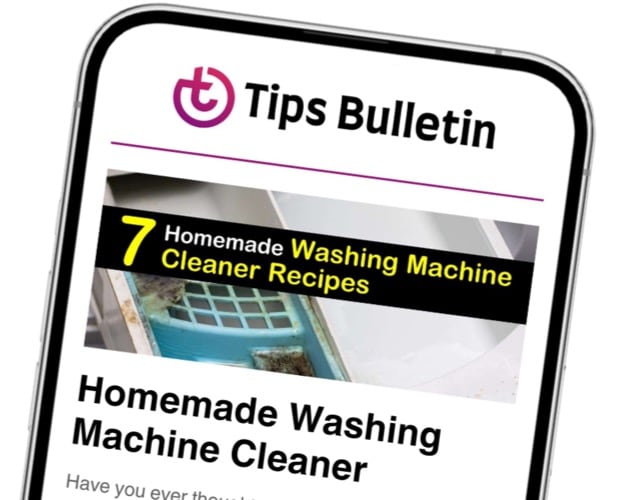 Finally, an email that Transforms Your Home.
Get the latest home and garden tips from our experts, delivered straight to your inbox.
Freeze the Glue and Vacuum It Up
When you encounter a situation involving carpet glue on wood floors, you might be tempted to reach for a liquid cleaner. You may indeed wind up using a solvent to clean away the glue.
However, you're better off starting with cold and a putty scraper as an adhesive glue remover. Solvents require you to exercise care to avoid damaging the wood while using cold temperatures reduces the risk to the planks.
With a little careful sanding and some elbow grease, this method can get your floors looking fantastic. This option is also an effective method for getting old glue off linoleum or vinyl tile.
To remove floor adhesive with this method, place chunks of dry ice in a shallow pan, and place the container on top of the glue patch. Wait for at least ten minutes to let the adhesive freeze.
Use a scraper to break the glue apart and lift it off the wood. Use this solution as a stain remover for carpet floors, as well, for stains caused by solids.
Use a powerful vacuum to clean up the debris. You can substitute water ice if you don't have access to dry ice, and it does work just as well, but it takes longer to do the cleaning.
Heat the Glue and Wipe It Off
If using the power of cold doesn't work for you, you can always go in the opposite direction and opt for a heat-based cleaning solution. A blow dryer or heat gun is a perfect carpet glue remover for your home improvement needs.
Heat effectively softens the old adhesive, making it easy to scrape up and wipe away. If you don't own a heat gun or blow dryer, hot water in a disposable aluminum pan will work in a pinch.
Hold the heat gun or blow dryer at least a foot away from the glue patch, and apply heat until the adhesive softens. Use a scraper to dislodge the glue and wipe it away using paper towels or an old rag. Repeat until the wood is clean and free of glue.
Sand the Glue Away
You'll sometimes encounter a glue patch that won't come up or is in a spot that makes it inconvenient to either freeze or heat. In those circumstances, reach for sandpaper. You can employ sandpaper to get rid of any glue patches you run across as long as you're willing to expend the effort.
Don the safety gear. Sand the glue, beginning with the coarse grit and working your way to the fine grit as you approach the wood. Sand away any remaining carpet adhesive from the subfloor, and use the putty knife for chipping at any stubborn areas. Vacuum any debris as you go, and use a damp cloth to wipe away any dust you kick up.
Sanding is also an ideal way to deep clean worn hardwood floors. If the flooring has a few gouges and stains that would be labor-intensive to remove, maybe sanding the entire floor is a better option than spot sanding.
Dissolve the Glue with a Solvent
If your heat and cold-based cleaners can't get the glue off your old floors, reach for a solvent to do the job. Solvents are available in hardware stores and via a Google search. Use a floor adhesive remover with a strong solvent; they break down glue into liquid so you can wipe it away and are ideal remove-adhesive tools.
You'll need proper ventilation to use a solvent safely, and you should test the solution on a small area to ensure that you don't harm the underlying wood while you clean.
The type of glue solvent you use depends on the type of glue you encounter. You can also use a solvent to remove Sharpie ink from floors or other surfaces.
Put on your safety gear, open all windows, and turn on all fans. You'll be able to tell which kind of adhesive is on your floor by its color. Tar-based glue is tan to dark brown, and carpet glue has a yellowish color.
Apply mineral spirits to tar-based glue patches, and apply a citrus-based adhesive remover to general carpet glue. It's like using stripper on a concrete floor, and it will end in similar results.
A solvent can also be useful when you get glue stuck on your fingers. Paint thinner or acetone, the active ingredient in nail polish remover, both work well. Either one takes Gorilla Glue off your hands with little effort and time.
Use this method for refinishing jobs. Be sure to follow all of the solvent manufacturer's instructions so that you can reach out for customer support if needed.
We hope you had a blast reviewing our suggestions on how to remove carpet glue from a wood floor. Discovering a wood floor under carpeting is a beautiful find, but you need to dissolve any glue before you can work on the wood floor. Our guide provides you with recipes you can use to freeze, melt, or dissolve the glue and leave behind a beautiful wood surface.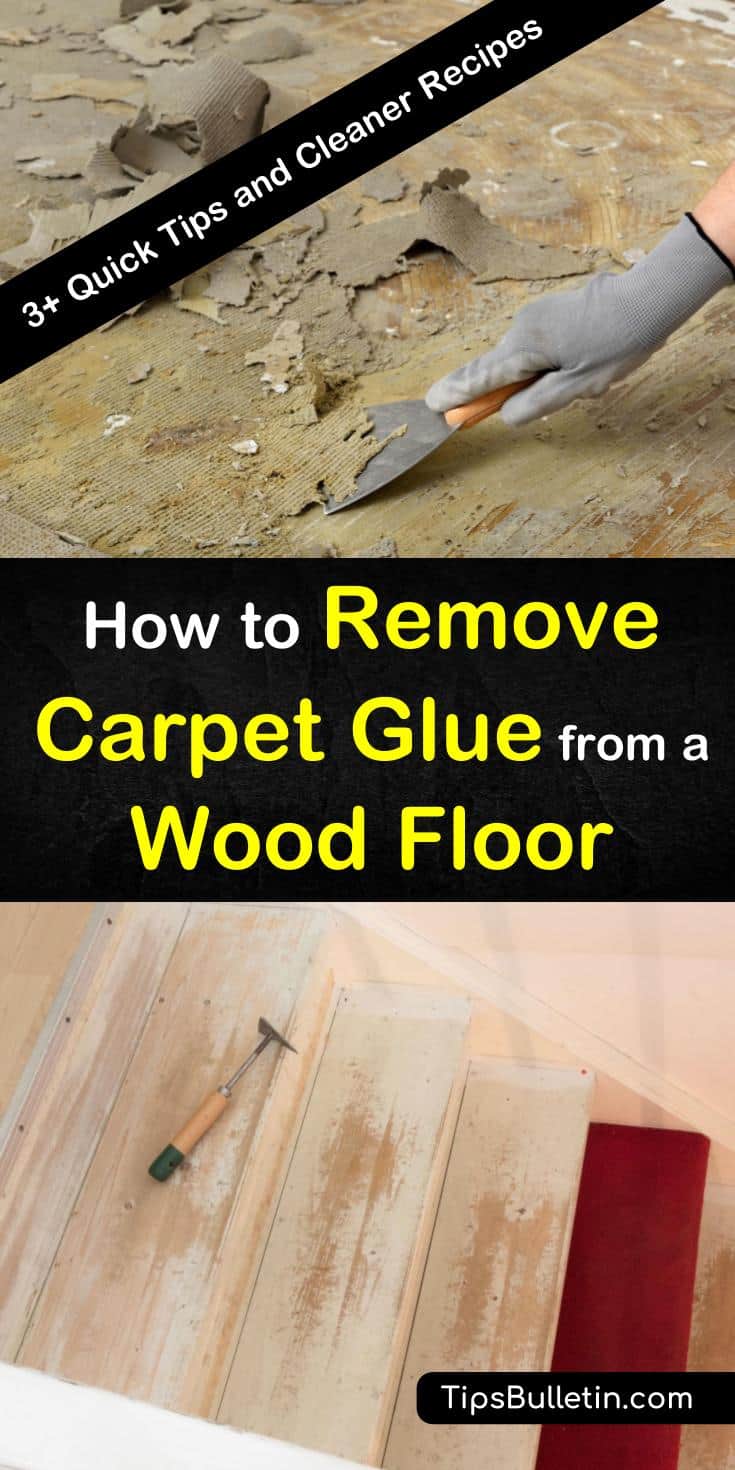 Thanks for reading our glue removal guide. If you found our ideas on how to remove carpet glue from a wood floor beneficial, we'd appreciate it if you'd share these suggestions on how to remove carpet glue from wooden floors with family and friends on Pinterest and Facebook.