Many home gardeners rely on coffee grounds as one way to add nutrients to garden soil. According to coffee expert Lewis Spencer, spent grounds contain nitrogen, phosphorus, and potassium, all essential nutrients for plant growth. Beyond helping plants grow, coffee grounds benefit gardens as a form of pest control; discover how to use coffee grounds to get rid of slugs.
Snails and slugs are garden pests because they feed on plant leaves. Vulnerable plants include cabbage, lettuce, strawberries, hostas, and flowers are common targets for slugs. Slug damage results in large holes in leaves and may completely devour young seedlings in the garden bed.
Caffeine occurs naturally in plants, developed as a defense mechanism to protect plants from being eaten. Across the animal kingdom, most animals dislike caffeine and avoid it, with humans the exception. Continue reading to discover the most efficient ways to use coffee grounds to protect your garden from slugs.
Can I Use Coffee Grounds for Slug Control?
Slugs dislike caffeine and avoid soil and plants treated with coffee. Used coffee grounds are beneficial for helping plants grow and using coffee grounds to fertilize plants makes a lot of sense, but spent grounds do not contain as much caffeine as fresh coffee grounds.
Although fresh grounds help deter slug activity, the best defense against slugs is brewed coffee to get the most caffeine. High concentrations of caffeine kill slugs in a few days, but low concentrations are also effective for slug control.
How I Use Coffee Grounds to Get Rid of Slugs
Commercial products like slug pellets are designed to kill mollusks but contain harmful chemicals not permitted around food crops in North America. Caffeine treatments made from coffee grounds repel slugs once applied to the foliage of growing plants.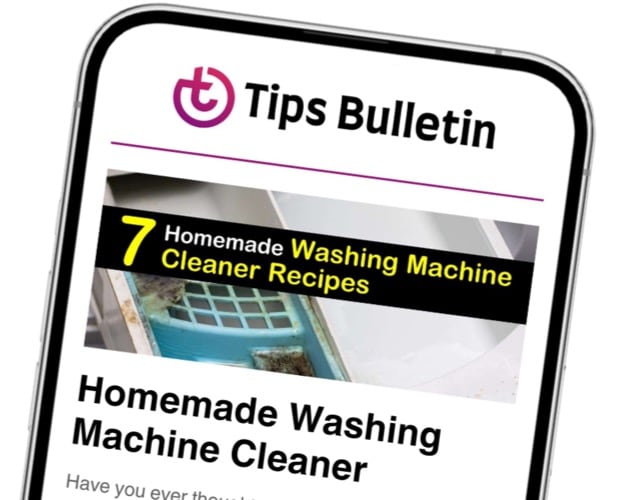 Finally, an email that Transforms Your Home.
Get the latest home and garden tips from our experts, delivered straight to your inbox.
Although slugs can tell the difference between treated and untreated leaves, spraying all the plants in the garden ensures slugs either feed on treated plants or leave the garden alone.
To use coffee grounds for slug control, use half of your water to brew a batch of coffee from fresh grounds. After finishing the coffee, dilute it with the remaining cups of water.
Add your coffee spray to a bottle to create a foliar spray for your garden. The best time to treat your plants after you make a slug and snail repellent is later in the day because slugs are most active at night. Spraying in the afternoon allows the plant leaves to dry before slugs become active.
Killing Slugs with My Coffee
If you spot slugs actively navigating your garden, a coffee spray is one way to kill them on sight. Slugs directly treated are known to experience damage to their nervous system.
To kill slugs, brew coffee using fresh grounds and allow it to cool. Add the coffee to a spray bottle and spritz any slugs you find in the garden to kill them.
Using Coffee Grounds to Repel Slugs in My Garden
A glaring sign that slugs are visiting your garden are trails of slug slime across the soil or on the foliage of your crops. Although we think of snails as sliding across the ground, the threat of snails in the garden doesn't happen at ground level.
Snails are good at climbing and traveling up potted plants to feed on flower buds or ripening fruit. Damaged flower buds lead to decreased activity of beneficial insects, affecting your crops' pollination.
Many gardeners use coffee grounds to repel slugs and keep them from venturing too close to plants. Sprinkle fresh grounds around your plants to create a caffeine barrier to control slugs. Coffee grounds do also keep ants away and other bugs that don't like the scent.
Treating My Plants with Caffeine
Low concentrations of caffeine are effective at repelling slugs as the caffeine deters them from feeding on treated plants. High concentrations of 1-2% caffeine kill slugs in days.
A simple way to achieve this concentration is to brew coffee from fresh grounds containing the most caffeine. Instant coffee, made from powder, has a concentration of 0.05% caffeine, effectively repelling slugs.
Safely Using Coffee and Fresh Grounds in My Garden
Unwashed coffee grounds are acidic, and using them in the garden helps with soil pH for acid loving plants. Not every plant in the garden thrives in acidic soil; using ground coffee beans may harm your garden instead of helping it.
Plants like tomatoes, clovers, and alfalfa won't benefit from caffeine. Instead of using coffee grounds to deter slugs, use the sharp edges of crushed egg shells to cut the soft bodies of slugs and kill them.
Beer is another alternative to coffee grounds for creating a slug trap. The smell of yeast in beer works as slug bait, and gardeners use bottles as beer traps to drown slugs attracted to the scent.
You may be tempted to use DE to get rid of your slug problem but diatomaceous earth does not kill slugs. It may slow them down but it won't eliminate them.
Using My Coffee Ground Compost as Mulch
Aside from improving the pH of the soil, using coffee grounds in the garden benefits soil structure. Coffee grounds, even after brewing, are rich in nitrogen, which is essential for plant growth.
Leafy plants like lettuce enjoy the nutrient boost from coffee ground compost, and the inclusion of caffeine in your compost pile may help deter slugs from visiting plants.
Because they release nitrogen, coffee grounds are green materials for composting. Add brown organic matter like broken twigs and dried leaves to your compost pile and coffee grounds to maintain a nutrient balance between carbon and nitrogen.
Attracting Natural Predators to Kill Slugs in My Garden
Despite the effectiveness of coffee grounds for slug control, there are other solutions. Use neem oil to repel slugs or some of the best methods for controlling slug numbers in your garden involve natural slug predators. As soft-bodied animals, slugs fall prey to birds, toads, snakes, and mammals like raccoons.
To help keep slugs out of the garden, attract their natural predators. Because larger birds tend to eat slugs, it may be challenging to attract them; however, toads and snakes are easy to draw to your yard and won't damage your plants. To create environments these predators enjoy, set up woodpiles or clay toad houses to shelter them.
If you drink coffee regularly, instead of tossing your grounds, collect them for composting or use them as a natural slug repellent. Because plants that thrive in acidic soil benefit from caffeine treatments, using coffee grounds against slugs benefits your garden in multiple ways.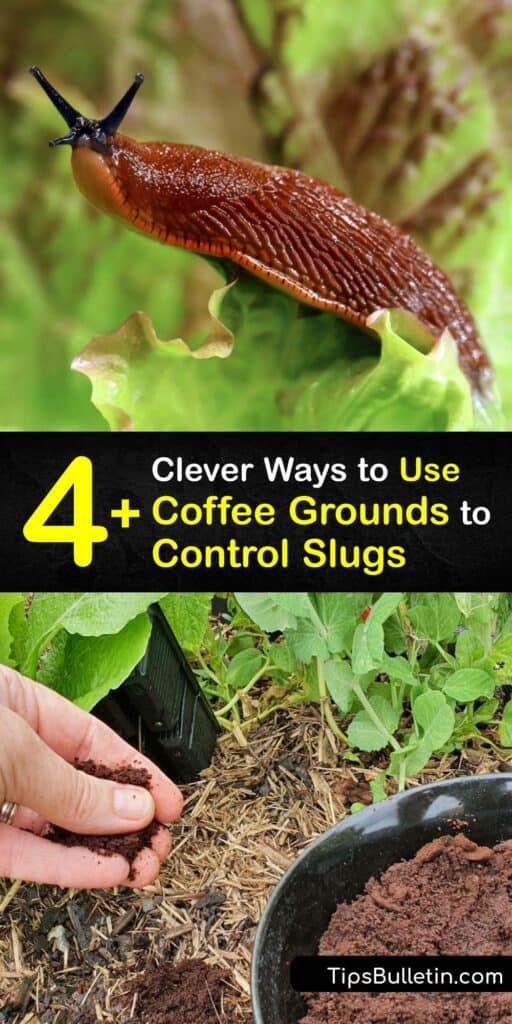 If learning how to use coffee grounds to get rid of slugs helped you, please share our tips on how coffee grounds repel slugs with your gardening friends on Facebook and Pinterest.