In places like Idaho, Oregon, and Montana, huckleberry picking is a favorite summertime activity. In other parts of the US, they are called wild blueberries. The huckleberry vs blueberry debate is a bit complicated, so let's clear things up once and for all.
The primary difference between huckleberry and blueberry is partly botanical and partly geographical. They're members of the plant family Ericaceae, commonly referred to as heath.
Both are types of shrubs with alternating green, oblong leaves. They have clusters of small pink, red, or white bell-shaped flowers that turn into small berries. There are both deciduous and evergreen varieties.
Here's where common names sometimes make plant identification more difficult. In the eastern and southeastern US, plants known as huckleberries belong to the genus Gaylussacia.
Throughout the Pacific Northwest, wild huckleberries are classified in the genus Vaccinium, right along with blueberries.
Read on to learn how to tell huckleberries and blueberries apart and where the different types grow. You'll also discover some delicious ways to use these yummy berries in the kitchen.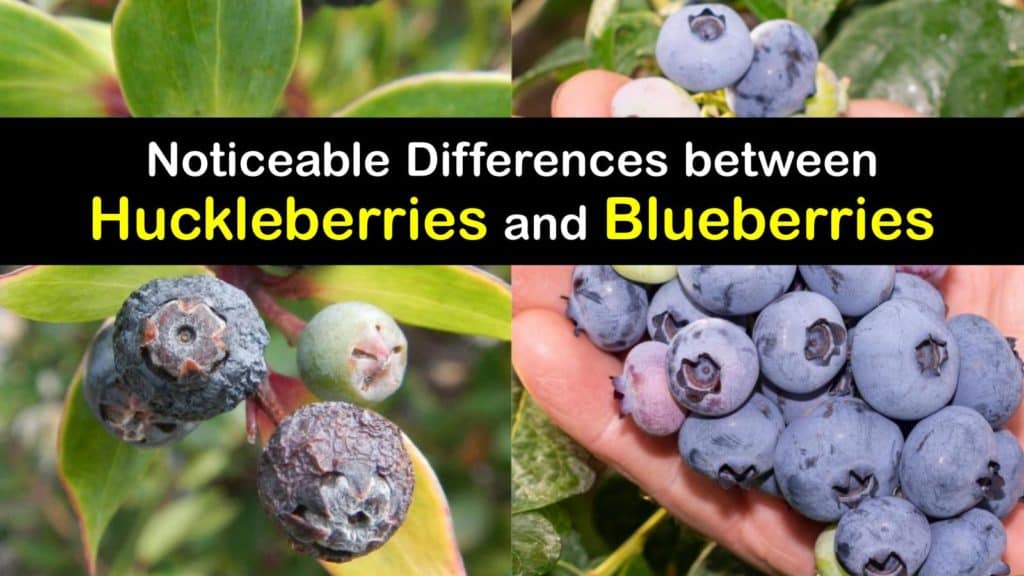 Are Huckleberries the Same as Blueberries?
At this point, are you wondering, "Are huckleberries the same as blueberries?" The answer is: not quite. Although the two plant species are closely related, there are a few key differences. However, some of these aren't very obvious at the surface level, as when comparing bilberry vs blueberry vs huckleberry.
On the outside, the berries often look the same. Underneath their skin, blueberries have green flesh, while huckleberries are red or purple inside.
Note that both blueberry stains and huckleberry stains can be challenging to remove from hands and clothes. Be sure to wear some old clothing when going out to pick these delicious fruits, as it's inevitable that you will get some juice on yourself.
Depending on the variety, huckleberries ripen to blue-ish purple, red, or black. Blueberries vary between light and dark shades of blue.
Blueberries and huckleberries are widespread throughout North America, like blackberries and mulberries. The Gaylucassia genus ranges throughout the eastern United States and Canada and also in some regions of the South American Andes.
Vaccinium varieties grow from Alaska and British Columbia through Oregon and Washington to central California and as far east as Montana.
Traditionally, wild blueberries and huckleberries were vital food sources for many Native Americans. They also comprise about one-third of most grizzly bears' diets. Other wild animals who rely on these wild berries as a critical food supply include birds, coyotes, deer, and rabbits.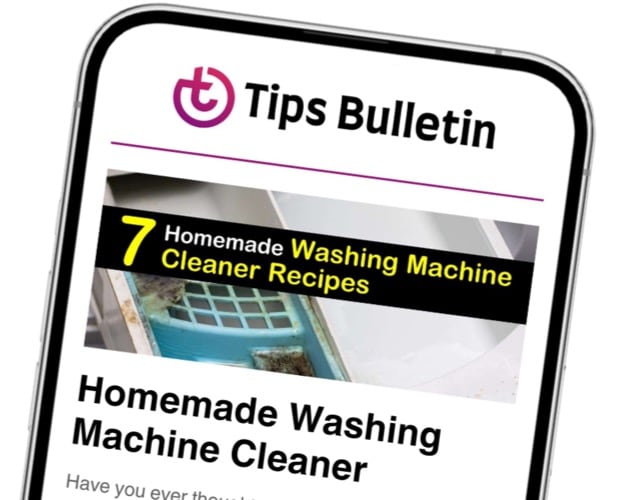 Finally, an email that Transforms Your Home.
Get the latest home and garden tips from our experts, delivered straight to your inbox.
How to Tell the Difference between Huckleberry and Blueberry
Aside from where you find them growing, here are a few different ways to distinguish between huckleberry vs blueberry. The variations are subtle and require a close look at the plant.
Blueberries and Western huckleberries, in the genus Vaccinium, feature five chambers in the fruit's ovary. These chambers fill with tiny, soft seeds.
So, just what are blueberries, anyway? Blueberries produce fruit in large clusters that develop on wood grown during the previous year.
Well then, what are huckleberries? In contrast to their blueberry cousins, a Western huckleberry bush produces single berries at the joint between a leaf and the stem on new growth.
Eastern huckleberries are more similar to blueberries in appearance. However, their fruit has ten ovaries which produce large, hard seeds.
In addition, Eastern huckleberries have a yellow, sticky resin on the undersides of their leaves that's not found on blueberries or Western huckleberries.
What's in a Name?
The regional differences in names for plants often make identifying them a little tricky. Let's have a quick look at several of the most common species of huckleberry and blueberry found in the US.
Scientifically speaking, there are 50 species in the genus Gaylussacia, most of which are native to South America. However, there are four principal varieties common to eastern North America.
Gaylussacia baccata, or black huckleberry, is the most prevalent and grows from Georgia to Maine and north into eastern Canada. Gaylussacia frondosa, commonly called blue huckleberry or dangleberry, is found from North Carolina to New Hampshire.
Gaylucassia nana, or Confederate huckleberry, and Gaylussacia mosieri, or woolly huckleberry, grow exclusively in the South.
The genus Vaccinium is much larger, with over 450 identified species throughout the world. Other than blueberry and huckleberry, other edible members of the genus include bilberry or whortleberry (Vaccinium myrtillus), cranberry (Vaccinium oxycoccos), and lingonberry (Vaccinium vitis-idaea).
Most of the blueberries grown for commercial sale are either highbush blueberries (Vaccinium corymbosum) which grow in USDA zones 3-8, or types of lowbush blueberry (Vaccinium angustifolium) which are suited for USDA zones 2-6.
Vaccinium membranaceum is one of the most widespread species of wild huckleberries and grows throughout western North America. It has numerous common names, including black huckleberry, mountain huckleberry, square-twig huckleberry, tall huckleberry, and thin leaf huckleberry.
Red huckleberry, or Vaccinium parvifolium, grows mainly along the Pacific coast between Alaska and central California. Evergreen huckleberry, or Vaccinium ovatum, also has a primarily coastal habitat in the Pacific Northwest.
Huckleberry vs Blueberry Flavor
Because they're different plant species, the chemical composition of huckleberries and blueberries varies slightly.
In general, huckleberries tend to have a stronger flavor profile than blueberries because they contain a higher concentration of flavor-causing chemicals like malic acid, which gives fruits tartness.
As a rule, red huckleberries are usually quite tart, while blue and black ones are sweeter.
One of the best ways to extend the sweetness of the summer berry season is by making homemade jam. For a tasty treat during any season of the year, try this simple recipe for wild huckleberry jam.
Remove the stems from the huckleberries and thoroughly wash and rinse them. Place the berries in a saucepan with the sugar and two tablespoons of water.
Bring the liquid to a soft boil, reduce the heat and simmer until the berries are soft and mash them with a potato masher or a fork.
Stir in the lemon juice and pectin and simmer for one more minute. Afterward, set the saucepan aside to cool and allow the jam to set. This recipe makes about one cup of wild huckleberry jam. Feel free to adjust the quantities for larger batches.
For long-term storage, sterilize pint-sized glass Mason jars and their lids in boiling water. After filling your jars, secure the rims and process them in a hot water bath for at least 5 minutes.
Carefully lift the jars from the hot water and allow them to sit for 24 hours. Remove the rims and store them in a cool, dry location.
Cultivating Huckleberries vs Blueberries
Blueberries are relatively easy to grow in your home garden, but huckleberries are stubbornly resistant to domestication.
Wild specimens don't transplant well, and even huckleberry bushes grown from seed or propagated from cuttings rarely produce fruit. As such, huckleberries must be wild-harvested.
Blueberry plants prefer acidic soil with a pH between 4.5 and 5.5. If the soil pH level is too high, the plant cannot absorb iron from the earth, and the leaves may turn yellow.
When you care for blueberry bushes, know that coffee grounds and wood ashes are excellent DIY soil amendments to lower pH levels. When fertilizing, it's best to use a product specifically designed for acid-loving plants.
Blueberries grow best in full sun but also tolerate partial shade, especially during the late afternoon. Be sure to keep them well-watered, as their shallow root systems are sensitive to drying out. For best results, water your blueberries deeply once per week.
If you're looking for something to do with your blueberry harvest at the end of the season, try this easy recipe for terrific homemade blueberry pie.
Preheat your oven to 400℉. Fit one of the sheets of pastry dough into a 9-inch pie pan. Trim the edges of the dough to fit the pan as necessary, then place it in the refrigerator.
To prepare the pie filling, combine the sugar, cornstarch, allspice, cinnamon, and salt in a large mixing bowl and stir until blended. Add the blueberries and toss them gently until evenly coated. Spread the mixture over the refrigerated pie crust. Chop the butter into small cubes and arrange them throughout.
For the pie topping, lay the second pastry sheet flat over the filling and make several small, half-inch slices so it vents while baking, or cut the pastry sheet into ¾-inch strips to make a lattice crust.
To form a seal, fold the top layer of dough over the bottom and use your fingers to crimp them together firmly.
Whisk the egg yolk and tablespoon of heavy cream and brush it over the pie crust. If desired, garnish the top of your pie with coarse granulated sugar.
Bake for 20 minutes, then adjust the oven's heat to 350℉ and continue baking the pie for another 35 to 45 minutes, or until the crust turns golden.
If the crust starts to burn while the pie is baking, cover it with aluminum foil. It's helpful to place a baking tray underneath your pie tin to catch any drips.
Allow your blueberry pie to cool for two to three hours before cutting it. Serve with whipped cream, ice cream, or your favorite topping. Cover and refrigerate leftovers for up to one week.
If you have extras, learn how to freeze fresh huckleberries and blueberries so you'll have some all year (if they last that long).
Health Benefits of Huckleberries and Blueberries
Blueberries and huckleberries are highly nutritious and are considered superfoods. They're rich in antioxidants, vitamins, and minerals that have a wide range of health benefits.
They're an excellent source of vitamins A, B, C, and K, as well as plant-based fiber, potassium, and manganese.
A few great reasons to include them in your diet are lowering bad cholesterol levels, helping with weight loss, lessening the risk of heart disease, and improving skin and muscle health.
The antioxidant anthocyanin is the chemical that gives certain types of fruit a blue, red, or purple color. It reportedly helps improve eye health, lower blood pressure, and reduce the risk of diabetes and cancer.
In addition, antioxidants neutralize free radicals in the bloodstream, which reduces damage to our DNA. Huckleberries generally contain more anthocyanin than blueberries.
Have you ever asked yourself, "Are huckleberries the same as blueberries?" Now you have the answer. However, the differences are subtle, and there is some confusion between the two plants when it comes to their regional common names.
Both types of wild berries are members of the heath family. Still, there's a considerable difference between Eastern and Western huckleberries and true blueberries.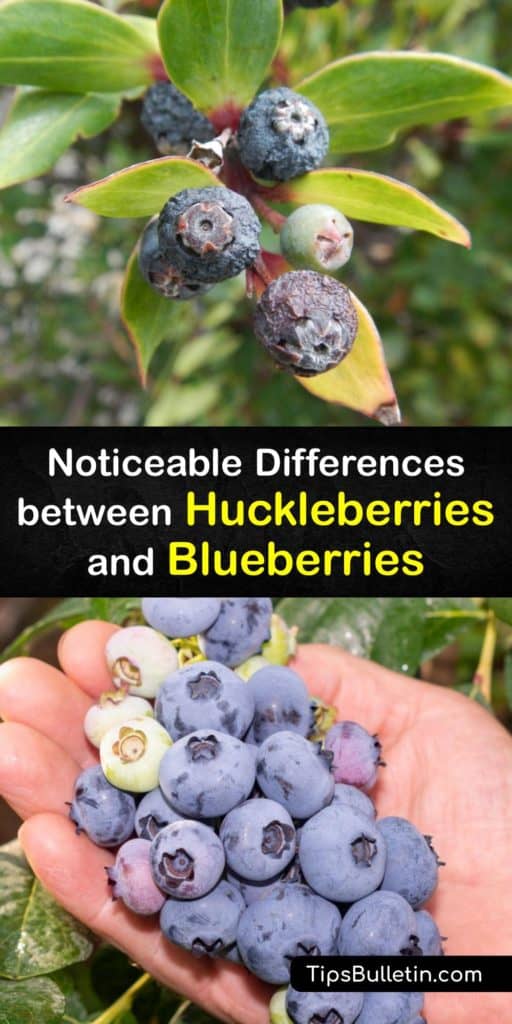 If you enjoyed learning about the difference between huckleberry and blueberry, please feel free to share this article about huckleberry vs blueberry with your friends and family on Pinterest and Facebook.