Oh, gourd-ness! Does anything feel more fall-like than every home in the neighborhood covered with gourd decorations? There are dozens of types of gourds. Some are better for eating, and others are for all sorts of arts and crafts.
With so many different shades, shapes, and textures, it's tempting to want to grow several varieties of gourds in your home garden. It's easy to identify a gourd when you see it, but do you know the names of these plants and how to care for them?
The various gourd types are all members of the Cucurbitaceae family and are related to summer squash, winter squash, watermelon, and okra. Do pumpkins grow on vines? Yes, these crops grow on trailing vines and cover large areas of land relatively quickly.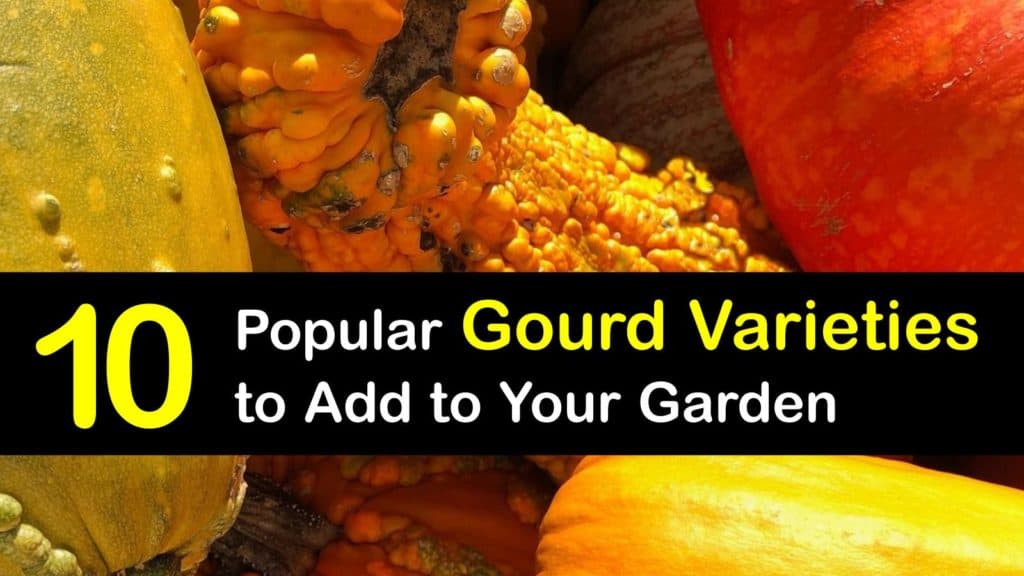 About Gourd Varieties
Thankfully, learning to grow your own gourds during the growing season isn't too complicated. Whether growing them to eat like zucchini or as ornamental gourds, we have a list full of these fast growers that fit your needs.
Gourds are one of the oldest types of cultivated plants worldwide. You may know most of the common types of gourds as decorative gourds, but there were many purposeful uses that ancient communities utilized.
Egyptians took full advantage of these crops and turned them into water bottles, containers, and storage. They are still helpful for all sorts of crafts today as well. Instead of decorating for Halloween, a lot of people turn them into birdhouses and musical instruments.
There isn't a significant difference between growing birdhouse gourd, other gourds, pumpkins, and squash. As members of the Cucurbita family, some of the different types of gourds are hardy against a little light frost.
Generally speaking, gourds are the common name for hardshell fruits that last much longer than soft-shelled ones. This is the primary difference in pumpkin vs squash that we eat.
All varieties of gourds require full sun. The growing season for pumpkins vs gourds takes anywhere from 100 to 180 days, depending on the cultivar you're working with.
Start to grow your own plants after the danger of frost has passed at the beginning of the season, and outside temperatures remain steady between 70°F and 78°F.
These fast growers might require a trellis to support their heavy weight. Give them light, sandy soil amended with lots of organic matter. The best fertilizer for growing watermelons and gourds is one that is high in nitrogen.
Ensure that the ground is well-draining to prevent mildew growth. Ensure that both male and female flowers are on the plant to encourage pollination.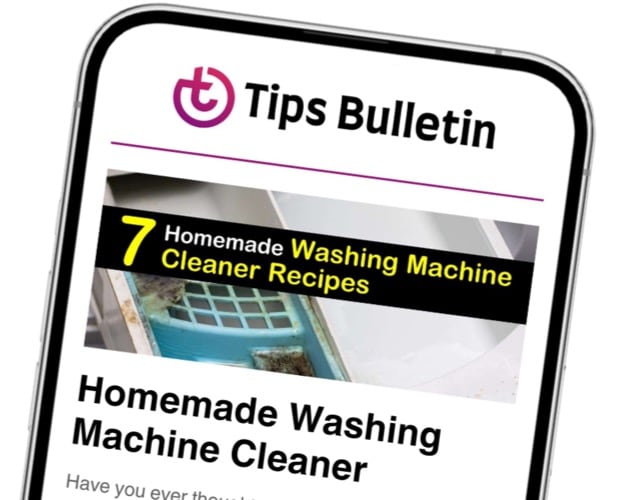 Finally, an email that Transforms Your Home.
Get the latest home and garden tips from our experts, delivered straight to your inbox.
Varieties of Gourds
There are many exciting and unusual gourds in the world. Take a look at this list of some of our favorites that are simple to grow at home. Follow these strategies for butternut squash planting tips, too, as they have similar requirements.
Small Types of Gourds: Apple Gourd
If you cross an apple and a pumpkin, you have an Apple gourd. Apple gourds are also called Lagenaria siceraria and are the exact shape of the fruits we all know and love, only larger.
They have a striking green color with lighter flecks throughout the rind. These are not an edible cultivar. However, it is ideal for many arts and crafts, and people enjoy making bowls from them. As these gourds dry, they turn from green to yellowish-brown.
Apple gourds spread up to 140 inches, and they mature in about 120 days. Give them full sunlight and plenty of space since each fruit is six to eight inches tall and four inches wide. Gardeners prefer to start this heirloom cultivar by sowing seeds in the late spring.
Daisy Gourd
The Daisy gourds, or C. pepo, are cucurbits with a flower shape when you look at them from above. They look slightly similar to acorn squash.
Cucurbita pepo is a common gourd species and is what you most likely see when browsing at a grocery store during the fall. They are very colorful and produce high yields in shades of yellow, green, and orange.
These gourds are of a smaller size, reaching three inches across and two inches tall. They grow on trailing vines and require a trellis, fence, or arbor for stability. Daisy gourds are the fastest to mature in about 91 to 98 days.
Unique Gourd Types: Long Handle Dipper
A more uncommon variety of gourds is the dipper gourd. It has an extra-long handle with a small bulbous body on the end. Most of these plants have curved handles, but it's possible to train them to hang and grow straight down.
Use these gourds for making attractive fall and winter décor. The fruits are about two to three feet long and mature in about 130 days in full sun.
Turk's Turban
Turk's Turban gourds, called C. maxima, look like two gourds in one. The bottom half is more prominent and a more solid color, while another lump that looks like a hat or turban sits on top with streaks of red, orange, and green.
It's almost like a giant pumpkin is consuming a smaller one. This variety weighs up to seven pounds and matures in 95 days. These gourds are popular for both their strange look and delicious flavor.
Heat your kitchen oven to 375°F and line a baking sheet with aluminum foil. Cut off the top of the squash and scoop out the seeds. Lightly salt the inside of the fruit and place it cut side down on the lined baking sheet.
Bake the Turban squash for about one hour or until it is tender. While the squash bakes, cook the sausage, mushrooms, onion, and celery in a skillet over medium heat for 15 minutes or until everything is tender. Drain the excess grease from the pan.
Stir the cheese, sour cream, egg, and ¼ teaspoon of salt in a bowl. Dump and stir the sour cream mixture into the pan of sausage and veggies. Scoop the flesh of the squash out without tearing the outer rind and mash it in a bowl.
Spoon some of the sausage mix into the hollowed squash rind, then add a layer of mashed squash. Repeat this process until everything is used. Bake the stuffed Turban squash in the oven for another 25 minutes and serve.
Luffa Gourds
Luffa aegyptiaca, otherwise called the sponge gourd, might sound a little familiar because they are used to make the bath sponge loofah that we all love. When left to mature, these crops dry out, and the outer shell is scraped off.
What's left is the inside fibers with a scrubby texture. Luffa gourds have ridged rinds and are a light green color. Some are skinny and long. Others are fat and short. These gourds need a long time to ripen. Plan for at least 150 to 200 days for them to fully mature.
Familiar Gourds: Bottle Gourd
Commonly used as a drinking vessel for centuries, the bottle gourd, also called the calabash gourd, is an edible variety with a lot of uses. Their white flowers are beautiful before they bloom and start fruiting.
The hard shells last for several years and were cultivated for over 5,000 years. These fruits have a mild flavor and color that is similar to butternut squash.
As they age, there are two bulbous areas that look like two balls sitting on top of one another. The skin is light green while still on the plant and turns tan as it dries.
Grate the inner flesh of the bottle gourd and squeeze out the excess water. Fill a medium pan about halfway full with frying oil. Heat the oil to 350°F. Add the shredded gourd to a large mixing bowl with the flour, chili, turmeric, cumin, and salt to taste.
Use clean hands to form small patties, and then carefully drop a few into the hot oil until the fritters are medium brown on both sides.
Set the hot fritters onto a plate lined with paper towels to drain. Work in batches until all the gourd patties are cooked. Serve the fritters with ketchup or gravy dipping sauces.
Snake Gourds
You wouldn't guess that the snake gourd is closely related to pumpkins based on its incredibly long and skinny shape.
This is an eccentric fruit that is edible when it is still young. Once they mature, these gourds are dried and turned into musical instruments called didgeridoos.
The flowers on this gourd plant open at night and emit a strong scent that allows them to be pollinated by moths.
Wash the lentils in water until clean. Peel the snake gourd and cut it vertically into two pieces. Remove the inner seeds and then cut them into thin half-rounds. Cut the green chili in half.
Place the lentils and snake gourd in a pressure cooker with the ginger, garlic, turmeric, and salt to taste. Add the water and pressure cook everything for about 20 minutes before releasing the pressure and setting the pot aside.
Heat the frying oil in a big pot and toast the mustard seeds when the oil is hot. When the seeds start to open, add the cumin seeds, green chilis, and red chilis.
Add the cooked snake gourd and pour in some extra water if the mixture is too thick. Wait for the dish to come to a boil and cook it for five minutes. Pour everything into a large serving dish and garnish it with chopped cilantro leaves.
Crookneck Squash
Crookneck squash is another of the heirloom gourd types. These common plants are probably one of the easiest to grow and fastest to mature. It only takes 53 days before these crops are ready for harvesting.
If you plan to eat them, harvest them while the rind is still soft. The fruits reach six inches long. They have a heavier bottom and skinny, crooked neck that turns on top.
Don't worry about these taking up too much garden space. The entire plant is only three feet wide and two feet tall.
Figleaf Gourds
The figleaf gourd is another fruit with an oblong shape that reaches up to nine inches in length. A single plant produces up to 50 fruits, and they are notorious for their long storage life. The growing requirements of these plants are similar to melons.
They also show a lot more tolerance to pests and diseases than some of their other closer relatives. Even as mature plants, the flesh has a sweet flavor used in many drinks and beverages.
Halloween Pumpkins
Last but not least is one of the most popular gourds. The field pumpkin is something that almost anyone recognizes, and they have become the American symbol for fall and Halloween.
Depending on the cultivars, the different pumpkin types are either extremely tiny or impressively large. The world record for the heaviest gourd pumpkin was grown in Belgium and weighed over 2,624 pounds.
Like the many zucchini types, you might not think of these crops as gourds, but they are a great plant if you want to plant pumpkins and start growing your own fall crops.
Heat your oven to 375°F before slicing the pumpkin in half and scooping out the seeds and strings. Sprinkle a very small dusting of salt on the pieces. Place each gourd half cut-side down on a baking sheet that has been lined with aluminum foil.
Cook the pumpkin for one hour or until it is tender, and then remove it from the oven and let it cool. Scrape the fruity flesh away from the skin and put it in a blender. Blend the pumpkin until smooth all the way throughout.
Gourd decorations are the epitome of fall, yet there is much more that you can do with them that you may not have experienced.
Even though they look a little scary sometimes, these are a great crop to grow in your garden and create something more unique than you can with regular crops like tomatoes and cucumbers.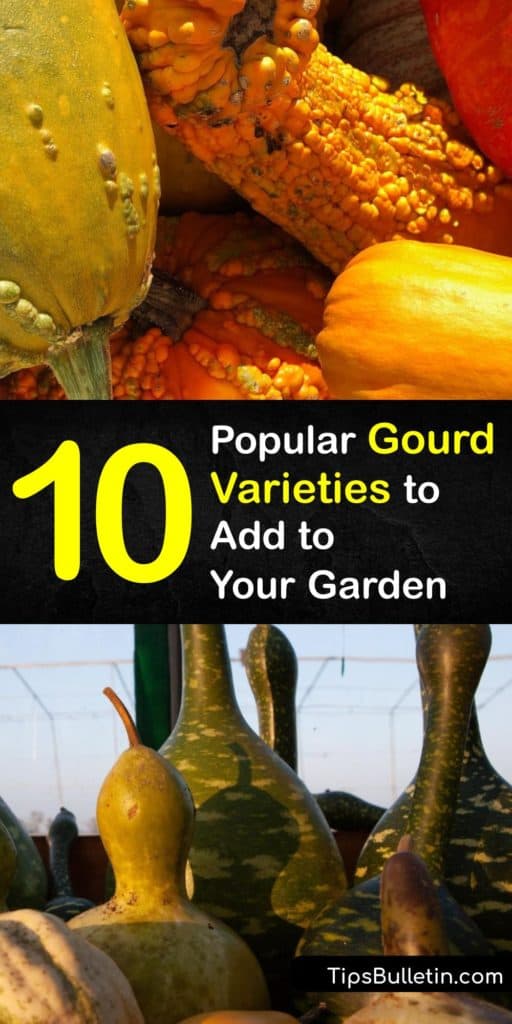 If this list of the different types of gourds has opened your eyes to all the cultivars, share this article full of various gourd types on Facebook and Pinterest.