Few things are as pleasant and satisfying as a crisp, delicious slice of melon straight from the garden on a warm summer day. Naturally, many gardeners ask when to plant cantaloupe seeds in their gardens as they are eager to know the best time to plant cantaloupe for a high yield of this yummy fruit.
Because of its versatility and multiple health benefits, the cantaloupe melon has gained popularity and is often available alongside honeydew melons and watermelon in grocery stores.
Cucumis melo is the fruiting vine that produces this melon. The whitish net pattern on the green rind distinguishes the cantaloupe, and the orange flesh is wonderfully sweet.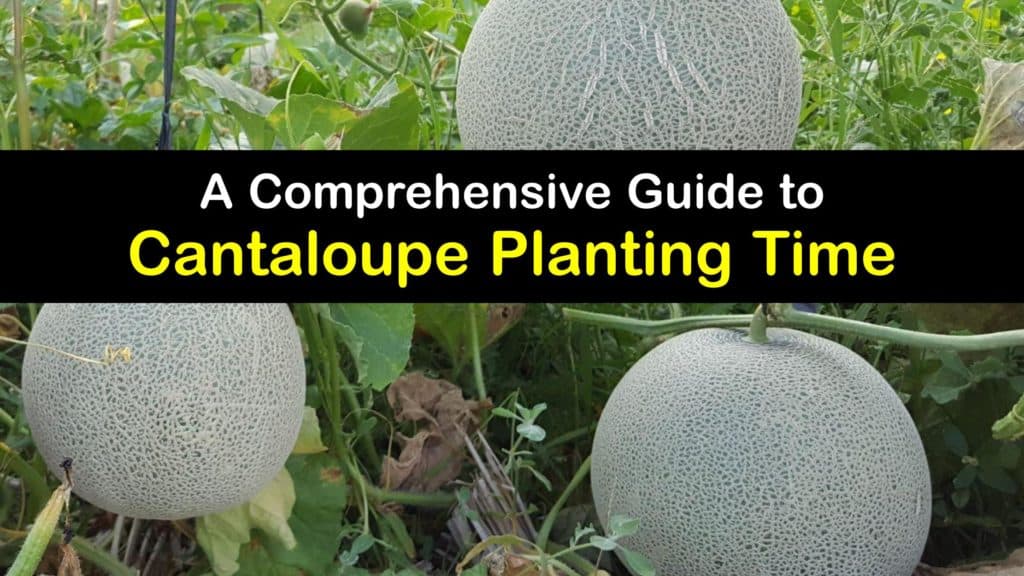 Best Practices for When to Plant Cantaloupe Seeds
Heat-loving cantaloupe plants are planted in the south in early spring or as late as October. Like the gourds growing season, they are also produced as an annual summer fruit in relatively mild northern climates. Within three months of sowing, you should have a crop of cantaloupe ready for harvest. The watermelon growing season is similar.
The cantaloupe is also known as muskmelons outside North America, but muskmelon applies to every Cucumis melo species.
Cantaloupes are two different Cucumis melo muskmelons – the European and North American. The North American cantaloupe is distinguishable by its net-like rind pattern and has a milder flavor than the European variety. The European cantaloupe is seldom grown or sold in the United States.
By learning when to plant cantaloupe seeds, gardeners can use the cantaloupe growing season to produce this tasty and nutritious fruit in their home gardens.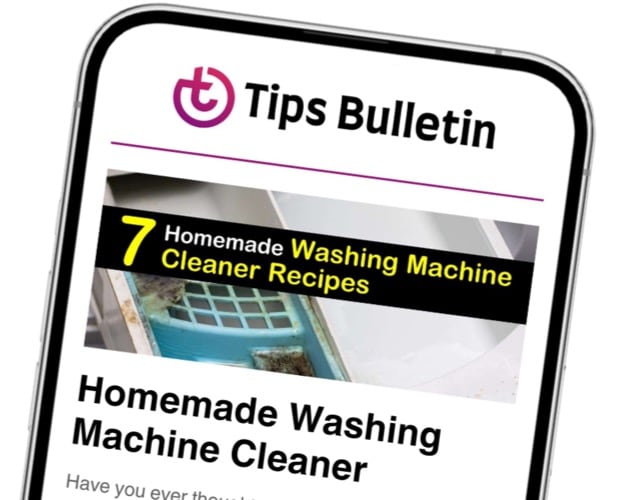 Finally, an email that Transforms Your Home.
Get the latest home and garden tips from our experts, delivered straight to your inbox.
Cantaloupe Growing Season
Cantaloupe enjoys a warm soil temperature, so don't sow seeds until the spring weather has warmed and the danger of frost has passed. Cantaloupe grows best when planted directly in the ground but if you have limited space, growing cantaloupe in pots is possible.
The simple answer to when to plant cantaloupe seeds is when the soil temperature is around 65°F and about two weeks following the last frost date.
Start seeds indoors approximately three weeks before the forecasted last frost date in cooler zones to ensure germination. Transplant outside when the soil temperature reaches 65°F, and nighttime temperatures stay over 50°F, taking care to avoid disturbing the roots while transplanting.
Gardeners in locations with a long growing season and more temperate climates may sow seeds directly in the garden when the frost and temperature conditions are right. Black plastic mulch and row covers help keep young cantaloupe plants warm in unexpected cool weather.
When to Plant Cantaloupe by USDA Hardiness Zone
The USDA Plant Hardiness Zones are the golden standard for determining which plants flourish in a particular area and which plant species are appropriate for any location. If you have a specific question, such as when to plant cantaloupe in zone 6, your local cooperative extension office is a comprehensive source of information.
When to plant cantaloupe in zone 7 is quickly answered by your local cooperative extension, too. The office assists you in identifying the best cantaloupe kinds for your area and even directs you to where to purchase cantaloupe seeds.
Contact the local cooperative extension for more information on everything from when to plant cantaloupe in zone 5 to cantaloupe varieties and more if you're wondering when the cantaloupe growing season is for your specific location.
How and When to Plant Cantaloupe Seeds
It's time to plant your cantaloupe seeds after the danger of frost is gone and no longer hampers your seeds' ability to germinate. Planting any cucurbit, such as melon, pumpkin, or squash, in a row of mounds is a fantastic way to grow them.
Because cantaloupes require a lot of water but don't like to sit in wet soil, mounding helps to ensure appropriate drainage. Most cantaloupe cultivars are good candidates for a raised bed and do well with drip irrigation.
Cantaloupe plants love to climb and spread. If you plan to provide each plant with a trellis, plant seeds about 12 inches apart. When you aren't planning to use a trellis for each plant, employ a spacing of 24-36 inches between each seed to allow for spread and air circulation.
Care During Cantaloupe Growing Season
Like most Cucurbitaceae family members, cantaloupe plants need full sun to thrive. Well-draining loamy soil that is neutral or slightly acidic is ideal for growing cantaloupe plants. Soil testing before planting helps ensure a high-quality crop.
One of the critical aspects of producing a juicy, robust harvest is ensuring your cantaloupe plants receive sufficient water at the appropriate time. Cantaloupe requires two gallons of water every week to grow, bloom, and set fruit.
It is preferable to water in the morning, so the leaves dry out in the afternoon and avoid the formation of downy mildew, powdery mildew, or other bacterial and fungal infections. Reduce the amount of watering as the fruit matures.
The sweetest melons with optimum ripeness are grown in hot, dry conditions at the end of the cantaloupe growing season.
Temperatures between 70-90 ℉ give the optimum harvest during the cantaloupe growing season. The plant isn't frost-resistant, and temperatures above 90°F result in flowers dropping and a low fruit harvest.
Check these vine fruits for signs of pests such as aphids, Alternaria leaf spot, and cucumber beetles every day, and treat them promptly. Address any weed growth as soon as it occurs to keep your cantaloupe plants healthy.
Fertilizing During Cantaloupe Growing Season
Most gardeners do not feed cantaloupe plants until after a soil test. Excess nitrogen might cause leafy vines to spread instead of an optimal fruit yield if fertilized when unnecessary.
If soil tests agree, use rich organic matter like composted manure at planting, followed by a balanced organic fertilizer every few weeks. Manure tea is a simple and practical choice.
Pour the mix directly onto the soil around cantaloupe plants.
Cantaloupe Pollination
Pollination is required for melon flowers to set fruit. Cantaloupe is a monoecious plant, meaning male and female flowers are produced separately on the same plant. The male flowers appear on the vine several weeks before female flowers.
It may seem counterintuitive when fruit production begins, but snip off new flowers on the vine blossom end. Pruning reduces the yield, but the size and flavor of the fruit presently on the vine improves, making it worth it long-term.
Watermelon growth time is about the same as cantaloupe. The different varieties of watermelon and cantaloupe fruits should be ripe between 80-90 days after planting. Be sure to choose the right time to harvest watermelon and cantaloupe for the tastiest fruits. You'll be glad you did.
When you harvest cantaloupe, check the vine. Ripe cantaloupes pull away easily. If you have to tug too hard, the cantaloupe is not quite ripe.
Stop wondering when to plant cantaloupe seeds and make the most of the cantaloupe growing season. Whether you want to grow Sweet Ambrosia cantaloupe for snacking or sharing with family and friends, understanding when to plant cantaloupe seeds and how to care for your plants means it's time to add this delicious fruit to your garden.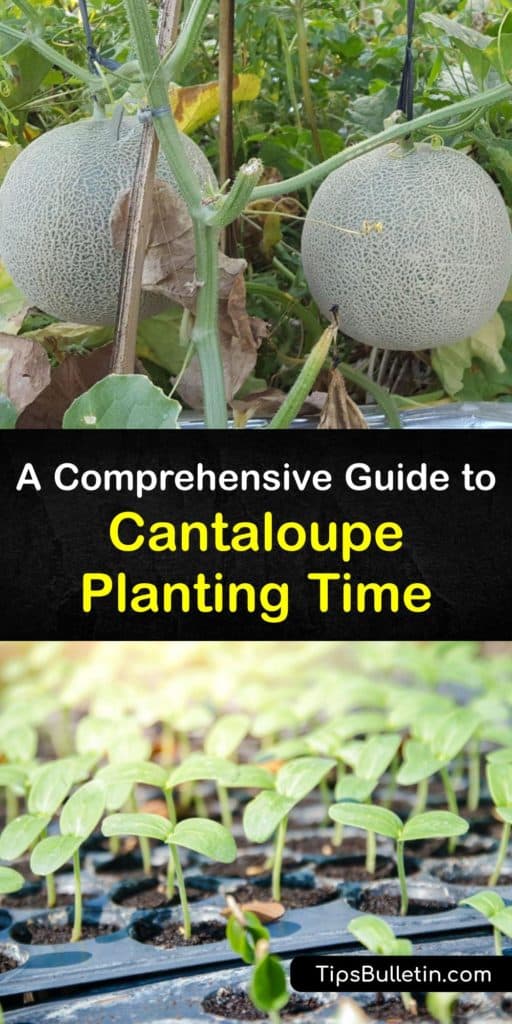 If you loved this article on when to plant cantaloupe seeds, please share these clever tips on the best time to plant cantaloupe with your family and friends on Pinterest and Facebook.