Practicing companion planting is an excellent technique to increase your garden's efficiency. Plants require the company of other plants to thrive, and plant-to-plant relationships are diverse. Companion planting for turnips involves growing other plants close to your turnips to benefit them by providing pest control or flavor enhancement.
For home gardeners who grow their own food, space is sometimes a commodity in a raised bed or vegetable garden. Many plant varieties compete for space and resources, but companion planting with turnips is a breeze. Certain plants assist each another in unique ways, such as acting as natural pesticides or attracting beneficial insects.
Others impede the growth of their neighbors by hogging resources, growing faster and crowding the plants immediately next to them, or emitting toxins that harm or kill other plants. Luckily turnips are a good companion to most, and learning what to grow with turnips doesn't have to be a headache.
What to Plant with Turnips – Why Turnips Make Great Neighbors
Technically known as Brassica rapa, turnips are a cool weather plant and part of the Brassicaceae family. Varieties of turnip include the kohlrabi, the purple top turnip, the Tokyo cross turnip, and more. Most of these summer savory turnip varieties are noticeable for their tender green leaves and underground bulbs.
The best time to plant turnip greens is in late summer or early fall and they mature in about two months, making them a favorite among home gardeners. Since they're biennial vegetables, growers may take advantage of peak growing months twice a year.
It's important to consider turnip nutrition value, too. Both the roots and tops are edible and delicious and provide many valuable minerals and vitamins to the diet.
Besides being famous for how easy they plant and how often they fruit, turnips are a fan favorite because they benefit their companion plants in various ways. Turnips are a natural pesticide to deter aphids and flea beetles from your more vulnerable plants.
They perform well dispersed between less hardy plants such as herbs. Some home gardeners might use turnips as a bait crop by planting them around a more valuable or hard-to-grow inner crop, hoping to attract predators to the easily accessible turnips instead.
Follow along as we talk about what to plant with turnips and explore the range of options for good turnip neighbors for different food crops and garden benefits.
What to Grow with Turnips
Once gardeners understand why turnips are so beneficial to have in the home garden, they're eager to decide which neighbors to move in next door. The options for turnip companion planting are diverse when you plant turnip seeds, and there's a perfect companion plant to fit every gardening situation.
Select your companion plants based on the foods you like to eat, the available space, and the specific benefit you are seeking.
Companion Planting for Turnips – Brassicas
Brassicas such as cabbage, and kale are excellent turnip companion plants, more for the other vegetables than the turnips. Broccoli companion planting is also ideal. Maggots, slugs, bean beetles, and other hungry munchers are drawn to the turnips, which keep them away from the cabbage and kale.
Nasturtium is a Good Neighbor
One of the biggest reasons Nasturtium makes a great companion to turnips is because of the ground covering nature of the plant, which helps retain moisture at ground level for your turnips, and saves some of the hassle of pruning and weeding.
What to Grow with Turnips – Beans
Some of the best vegetables that should be planted together are beans and turnips. Whether pole beans or bush beans, beans make great companions to turnips because they fix nitrogen into the soil instead of competing for it. Adding beans to your container garden or raised bed vegetable garden does wonders for your turnips by giving them a consequence-free, nutritional boost.
Chives are Turnip Companions
Chives are a great choice of companion for your turnips because they grow upward and provide shade for your turnip plants which helps extend the growing season. The same can be said for pea plants and fruit trees. Regardless of which plant you choose, consider one known to grow up instead of out to benefit your turnip plants best.
Try Growing Broccoli with Turnips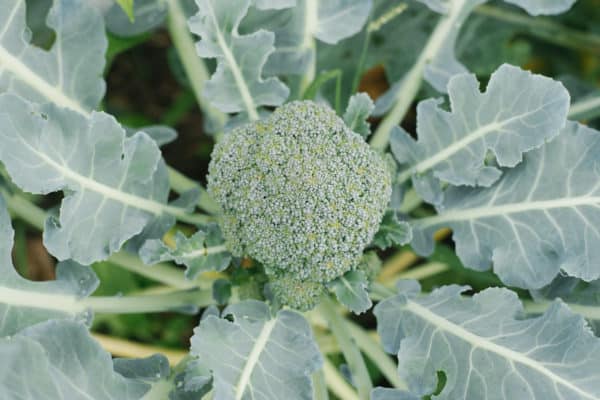 Broccoli makes an excellent choice because it's vitamin C rich, which aids the growth of your turnip plants. Turnips return the favor with their natural insecticidal nature, which deters pests. Plant broccoli and other cabbage family members, such as chard, for an ideal option for the same reasons.
Mint and Catnip Benefit Turnips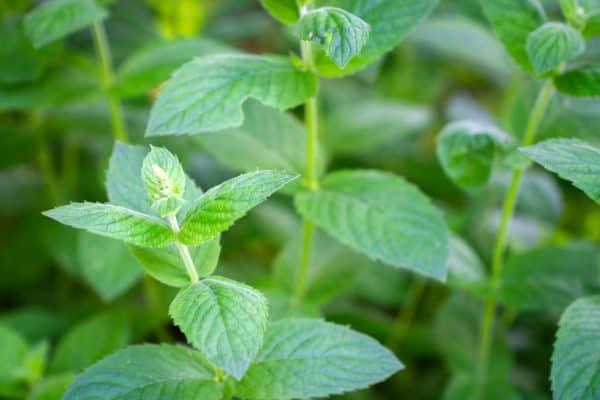 Mint and catnip are two aromatic herbs that are perfect turnip companions. The pungent aroma of mint keeps flea bugs away from turnips and attracts earthworms, beneficial to soil health.
Because mint and catmint are often invasive, growing them in containers near your turnip patch and using them as a mulch in your raised bed is recommended. If neither of these mints strikes your fancy, hyssop or oregano are other aromatic herbs can play a similar role in your garden.
Calendula is a Turnip Companion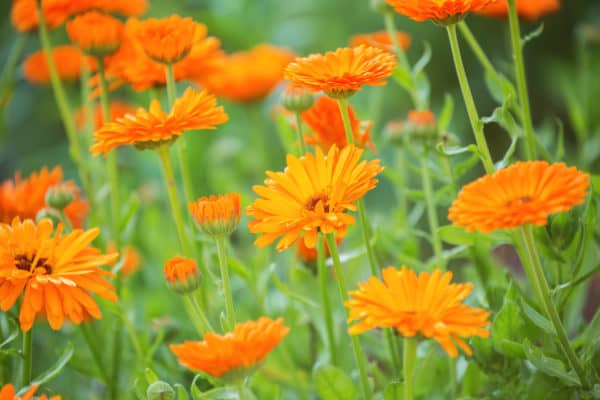 Calendula, otherwise known as pot marigold, makes a great companion to turnips and a colorful addition to your next salad or soup broth. These golden flowers attract predatory bugs to your garden, keeping the pest population minimal.
Chamomile for Turnip Companion Planting
Chamomile is a fantastic neighbor for turnips because this herb repels pests like whiteflies, fights fungal diseases, and attracts ladybugs and wasps, which helps decrease predator population around your turnips.
Other Options for Companion Planting Turnips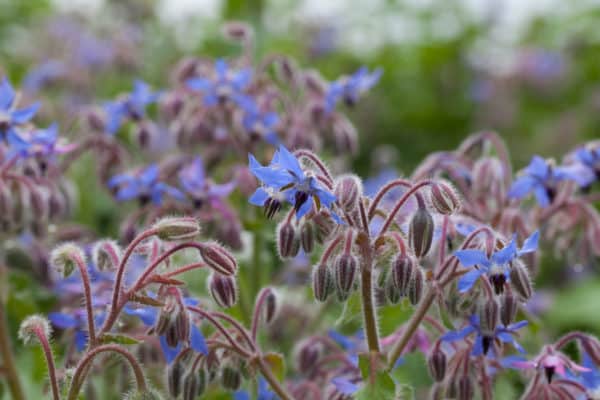 Because turnips are such team players, the list of plant companions they can share a raised bed or container with is a long one. If none of the list items seems like a match for your garden, try one of these vegetables.
It's straightforward to find a natural turnip companion with an array of possible candidates to choose from, including aromatic herbs and tasty veggies.
Turnips are a delicious vegetable with an array of uses and make great companion plants for radishes. They are easy to grow and easy to store and work well with many companion plants. Understanding what to plant with turnips allows gardeners to employ companion planting for turnips to help with pest control, increase flavor, and enjoy another crop.
When deciding what to grow with turnips, consider the space available and the foods your family enjoys. Many companion plants have uses beyond companionship and are enjoyed as extra produce from the home garden.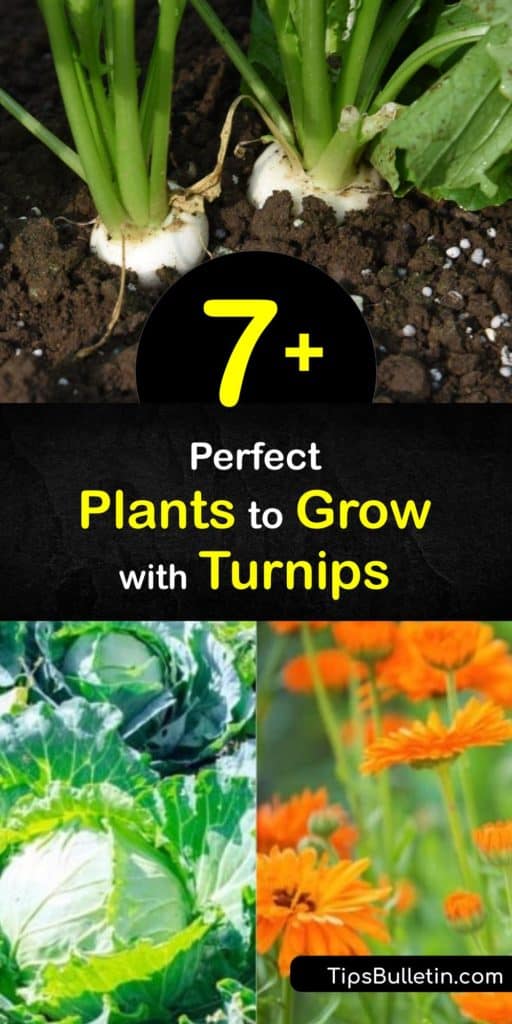 If you loved this article on companion planting for turnips, please share these brilliant tips on what to plant with turnips with your friends and family on Pinterest and Facebook.