Few insects are quite as annoying as gnats. Fortunately, it is relatively easy to deal with a gnat infestation in your house. If fungus gnats or fruit flies have been flying around your plants, garbage disposal, and trash can, you can effectively learn how to get rid of gnats in the house with simple home remedies for gnats.
Short of hiring an exterminator to kill the small flies in the house, you can learn how to kill gnats in the house with simple solutions using everyday items and ingredients.
Here are the most effective pest control methods when there are gnats in your bathroom to rid your home of pesky houseflies and other flying insects and get back to living a pest free life.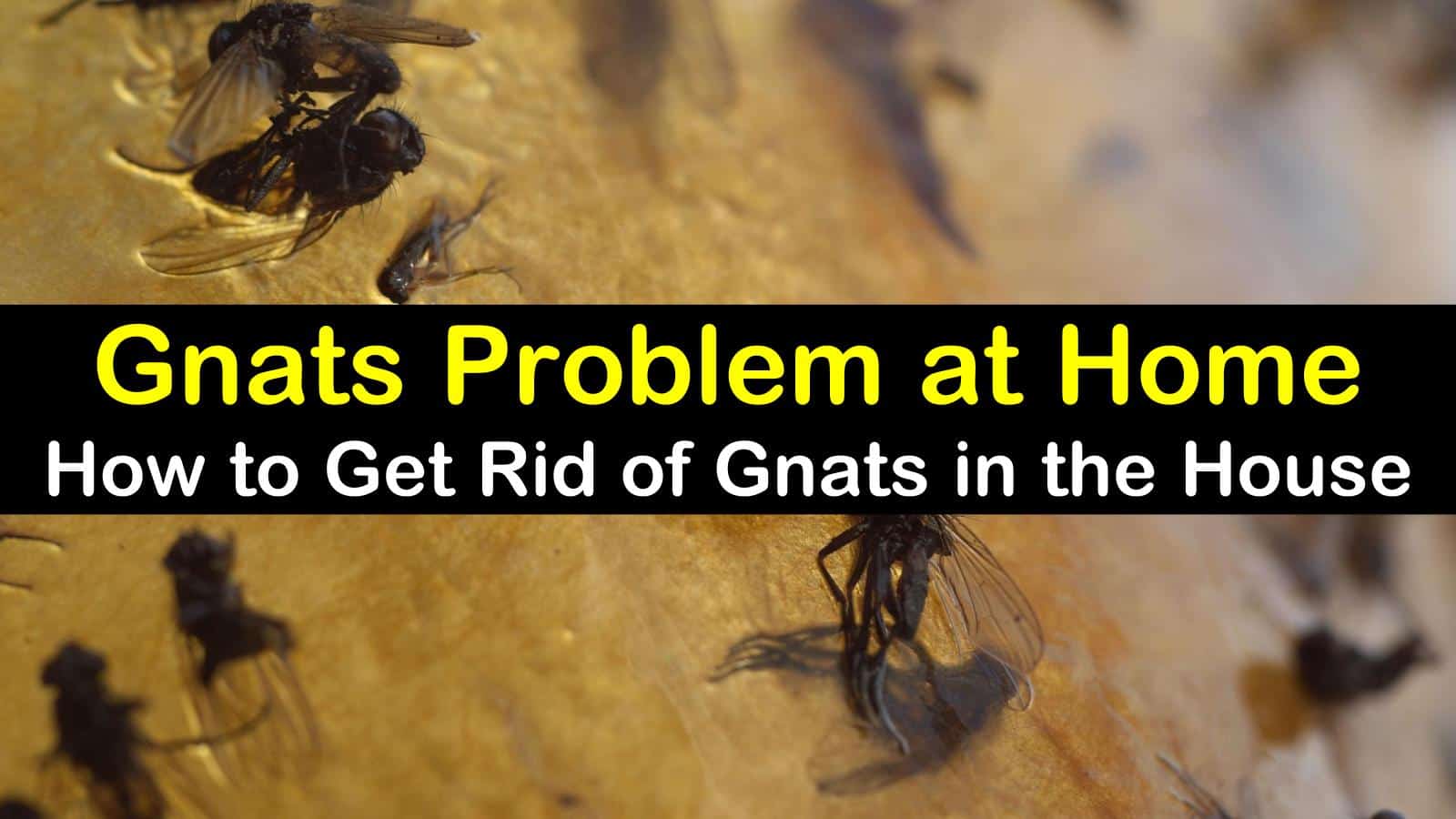 What Causes Gnats in the House?
If you have houseflies or a gnat problem, several things could be contributing to the infestation. The biggest culprit is the potted plants that you have throughout your house. Overly moist soil will attract gnats because damp areas are the perfect breeding ground and food source for gnat larvae.
Another source of gnats and fruit flies in the house is the presence of overripe fruit. Fruit flies especially love to lay their eggs on rotten fruit, so their larvae can develop and thrive until they grow into adult gnats.
If you find that you need to get rid of gnats in the house, make sure you are properly storing food, cleaning up your dirty dishes, and keeping your garbage cans covered. Keeping things clean is also how to keep spiders out of the house.
What is the Best Way to Get Rid of Flies at Home?
While gnats and flies can't harm you, they can become extremely annoying if they aren't dealt with appropriately. Luckily, there are a handful of smart solutions for how to get rid of gnats in the shower that uses nothing more than a few ingredients that you probably already have in your home.
The best way to kill flies is to use a mixture of apple cider vinegar, water, sugar, and dish soap to make a house fly trap that will trap and kill gnats quickly. The ingredients in this vinegar trap lure gnats and black flies to their death. You can also use red wine in this gnat trap, in place of the cider vinegar to achieve the same results.
You can also make a sticky fly trap using brightly covered paper, a straw and some honey. Tape the straw to the back of the paper, and apply a thin layer of honey on the front of the card. Place the stick firmly in the soil of your potted plants. The honey attracts the gnats with its sweet smell, and the gnats become trapped on the front of the card by the honey.
Traps or bug zappers are great to kill mosquitoes inside the house, too. Get rid of all your unwanted flying insects at once.
What is the Most Effective Natural Insect Repellent for Gnats?
Essential oils are incredibly useful when it comes to repelling gnats and other insects naturally. Many of the insect repellents on the market contain essential oils. Here's how to kill gnats in the house with this simple spray for gnats.
To make one of the simple home remedies for gnats, mix well and pour in a spray bottle. Spray anywhere in the house where gnats are located. It works well for getting rid of bugs on the ceiling, in dark corners, or anywhere else they are a problem. Use this simple home remedy for getting rid of mosquitoes inside the house, too.
If you are dealing with a gnat infestation in your home, these are some of the best solutions for how to get rid of gnats in house. Take care of these pesky insects quickly to keep your house from becoming overrun by these small, light brown, insects.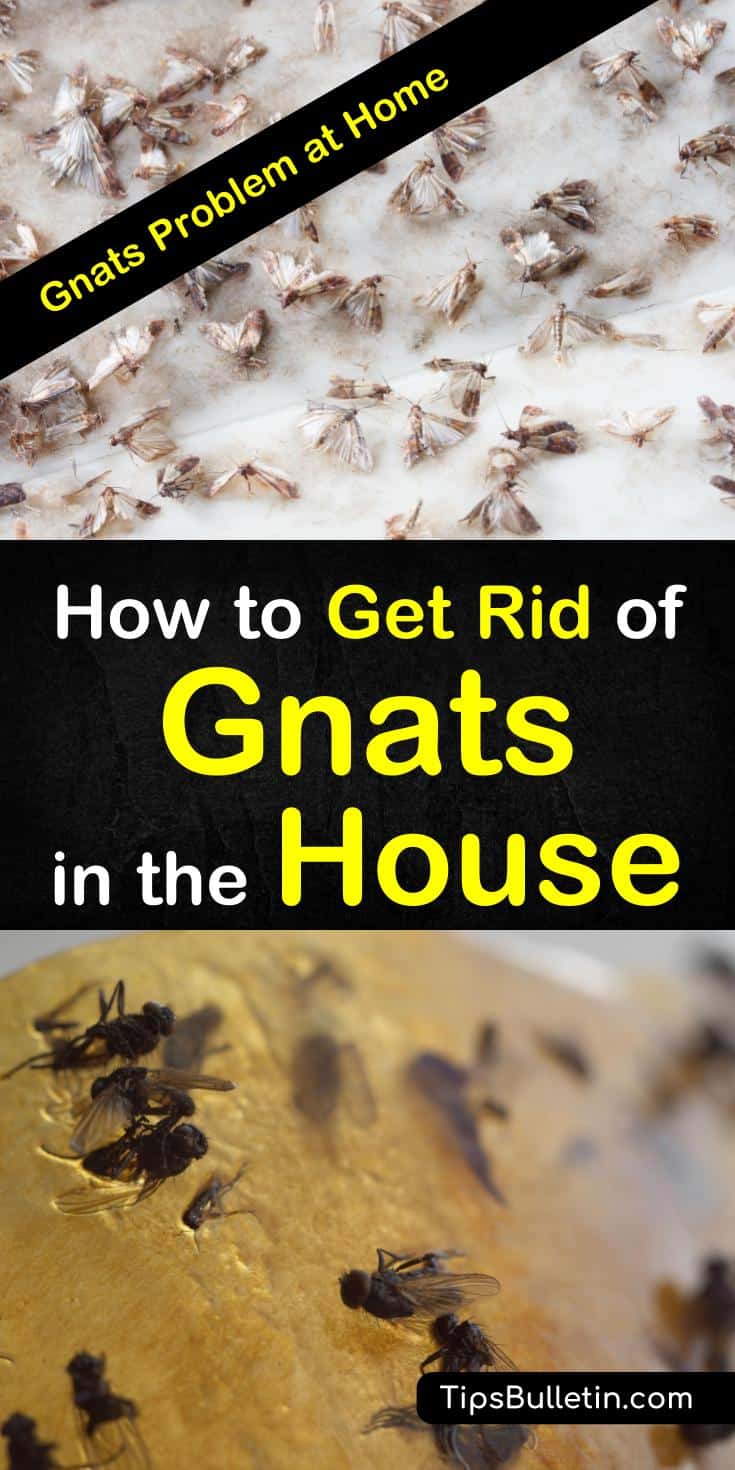 We hope you enjoyed this Q&A article about how to get rid of gnats in the house. If you found this information useful, please don't hesitate to share it with your friends and family.