Most of us want to learn how to get rid of broadleaf weeds in the lawn, as we wish for that picture-perfect yard. A homemade broadleaf weed killer helps you achieve a picture-perfect lawn, but it is not the only solution. The best broadleaf weed control is growing a thick and healthy lawn, as that crowds out the broadleaf grass and weeds as it deprives them of the sunlight their seeds need to germinate.
When cultivating the perfect lawn, know and understand what you are up against. Roundup and other herbicides are not geared to work on a wide range of weeds. Different herbicides are designed and formulated for different kinds of weeds.
Dandelions are among the most troublesome broadleaf weeds, but others you may find in your lawn include white clover, chickweed, ground ivy, yellow woodsorrel, and spotted spurge. Learn how to treat these weeds with some of the best homemade broadleaf weed killer tips and recipes we have.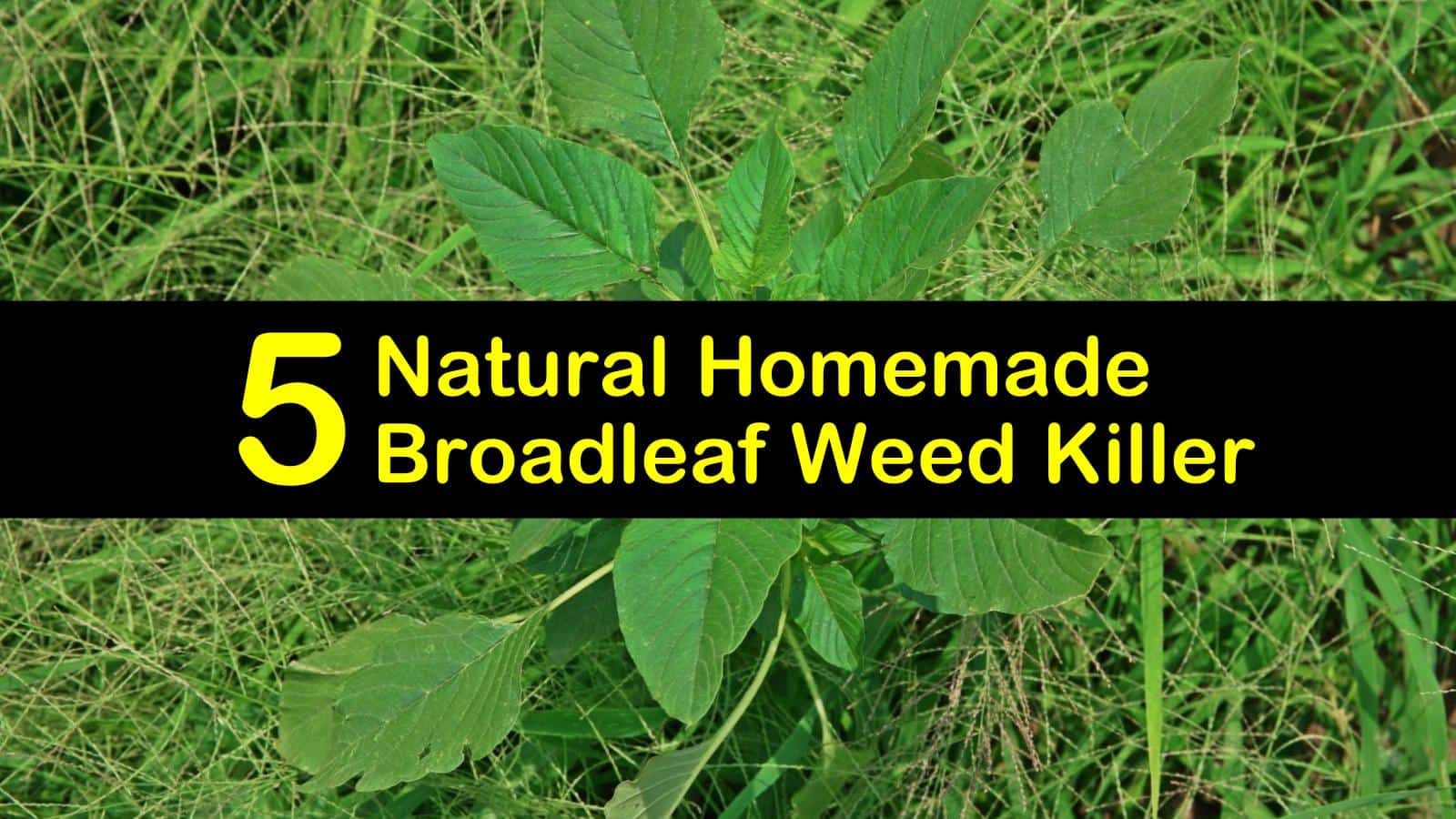 How to Kill Broadleaf Weeds
Getting a handle on your weed problem doesn't mean you have to sacrifice your desirable plants. Proper lawn care is just one step to take in combating dandelions and other taproot weeds, but there are other methods to use based on how many square feet you treat.
Best Homemade Broadleaf Weed Killer
This is one of our favorite homemade weed killer recipes, and it performs best when used on a warm, sunny day. If you must spray weeds on a cloudy day, be sure to add the orange essential oil, as it gives your weed killer the extra boost it needs to kill broadleaf weeds on the dreariest of days.
For killing grass permanently with a simple and inexpensive home remedy, use this popular solution. Inside a multipurpose sprayer that holds a gallon or more, mix vinegar, salt, dish soap, and essential oils.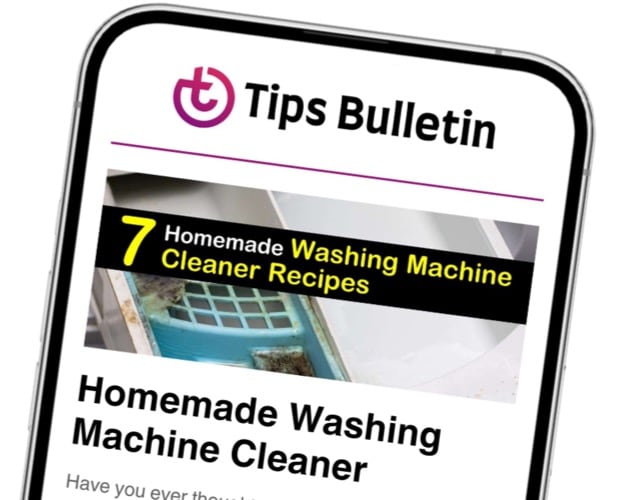 Finally, an email that Transforms Your Home.
Get the latest home and garden tips from our experts, delivered straight to your inbox.
Close sprayer with lid and swirl ingredients inside to mix thoroughly. Make sure the salt dissolves or it will clog your sprayer. Spray your weeds directly and be careful not to spray any grasses, aside from crabgrass, as this solution is a grass killer.
This mixture is the best way to kill grass naturally without resorting to potentially dangerous chemical compounds you buy at the store.
How to Get Rid of Broadleaf Plantain
Broadleaf plantain is one of the more troublesome perennial weeds landscapers have to deal with. Using a broadleaf weed killer that contains Glyphosate 4 helps control this weed as it goes after the root system of the plant, not just the leaves.
Pre-emergent herbicides prevent broadleaf plantain from ever-growing, but none of these is a natural weed killer for lawn. Herbicides work best on thistle and other weeds that are working as a ground cover.
The best way to rid your lawn of the broadleaf plantain is to dig them up before weed seeds begin to spread. Hand weeding ensures you get the entire plant, including the root.
With plantains, leaving any piece of the root inside the soil allows it to regenerate and return to mar your lawn. Once dug up, apply corn gluten to your grass to help prevent new weeds from growing, but corn gluten is not sufficient on actively growing weeds.
Broadleaf Weed Control in Lawns
Vinegar and salt is one homemade dandelion killer that won't kill grass if you are careful when spraying it. Always spray the weeds directly; never spray any of the greens, unless they are broadleaf grasses you are looking to kill.
To use this easy DIY brush and weed killer, use a clean spray bottle and combine the vinegar with the salt. Close the spray bottle and set the sprayer to stream rather than spray.
For killing weeds with vinegar, squirt the heads of the dandelions or other weeds directly without spraying the surrounding grass and plants you want to keep. Avoid spraying this mixture into the soil, as it can cause the ground to go sterile for up to two years.
Best Ways to Kill Weeds in Flower Beds
Some weed killing methods such as Borax, lemon juice, vodka, and vinegar work best in areas where no other vegetation is around. The acetic acid found in vinegar provides vinegar with its unique taste but also kills most plants it comes into contact with.
Use vinegar and other techniques for killing weeds in sidewalk cracks or driveways. It's an excellent alternative to chemical weed control.
For flower beds and vegetable gardens, control broadleaf weeds with organic herbicides or other natural weed control methods. Applying a generous layer of mulch to garden beds is as effective as most organic weed killers in large areas. The best part about mulch and other natural methods is you won't have to deal with any toxic chemicals.
Different Ways to Control Weeds
For weed and pest control, make a spray solution with one-half gallon of vinegar, one tablespoon dish soap, 15 drops of clove oil, and 15 drops of peppermint oil. The clove oil kills the cellular membranes of the plants, while the peppermint oil works to drive unwanted pests away.
Mixing a quart of water and two tablespoons of rubbing alcohol works to kill dandelions and a few other weeds. Spray the weed, making sure all the leaves are wet. The rubbing alcohol pulls out moisture, which kills the plant. Always apply on a sunny day and avoid spraying wanted vegetation.
Boiling water poured directly on weeds kills them through scalding. Always pour boiling water carefully, so as not to splash it on yourself or surrounding plants. For extra weed-killing power, sprinkle wet weeds with rock or table salt.
Recipe for a Simple Homemade Broadleaf Weed Killer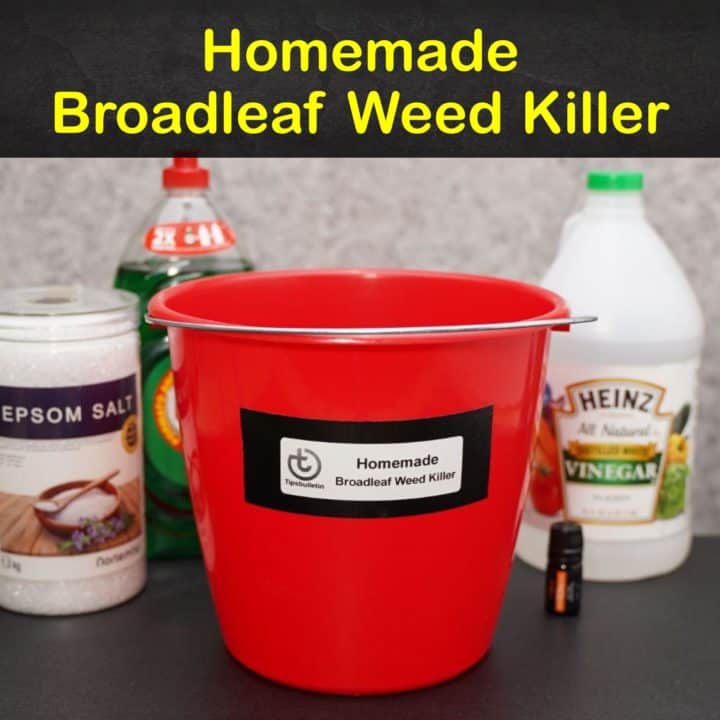 Homemade Broadleaf Weed Killer
Take care of weeds for good!
Materials
1 gallon of vinegar
1 tbsp dishwashing soap
8 ounces Epsom salts
15 drops lemon or orange essential oil
Tools
Tablespoon
Measuring cup
Bucket
Stirrer stick
Sprayer bottle
Instructions
Mix vinegar, soap, salt, and essential oil in a bucket.
Stir well to dissolve salt.
Pour some of the vegetation-killing liquid into a spray bottle or garden sprayer.
Thoroughly spray unwanted broadleaf weeds.
Notes
Use this spray on a sunny day on dry weeds for the best results.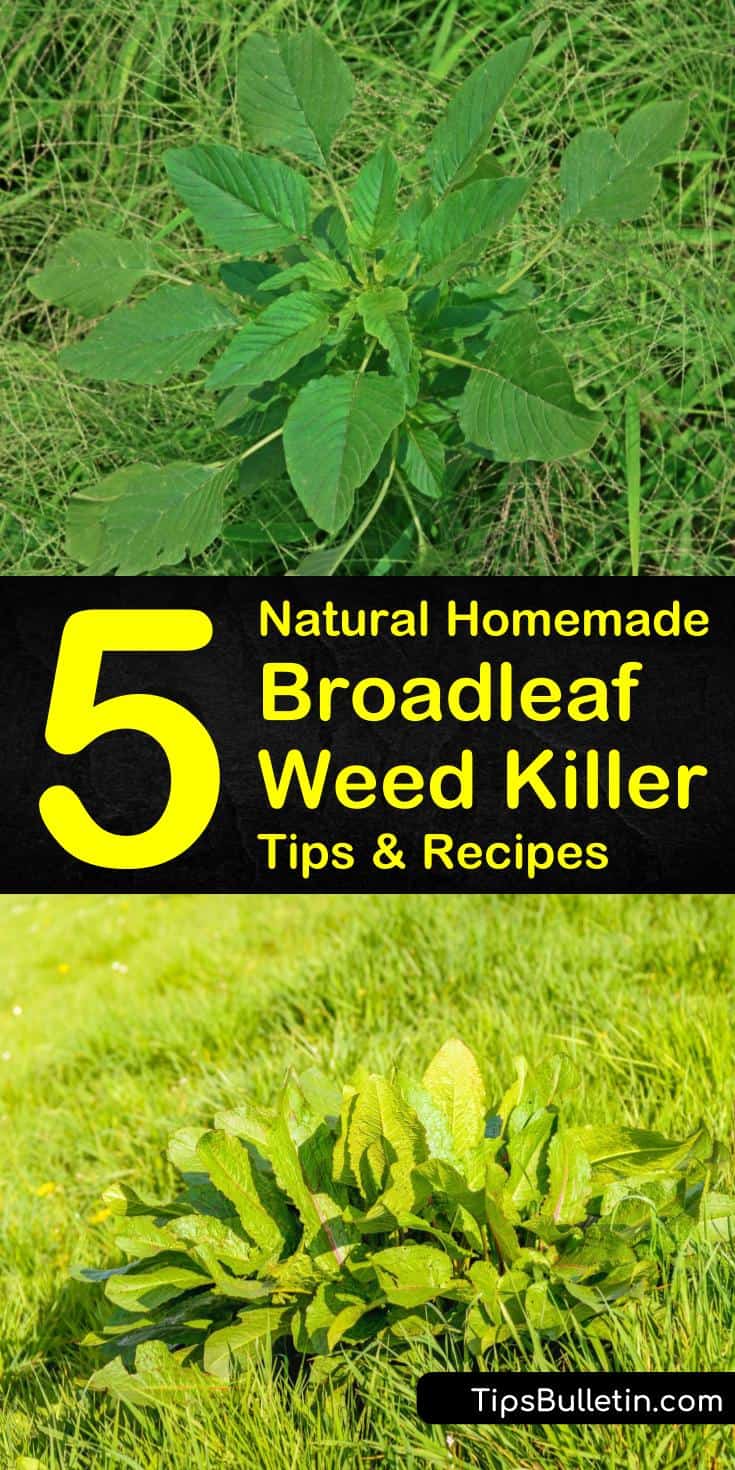 Thank you for reading about how to kill broadleaf weeds using our homemade killers. If you found any of our tips on how to get rid of broadleaf plantain and other broadleaf weeds helpful, please share our homemade broadleaf weed killer recipes and ideas with others on Facebook and Pinterest.