With kitchen splatters and messy foods, a homemade degreaser is sure to be your new favorite cleaning solution. Whether cooking on the stovetop, cleaning kitchen tiles, or removing oily residue from clothes and furniture, having a DIY degreaser on hand means less stress for you and a cleaner house for your family. So what are these miraculous solutions, and how do you use them?
Multiple cleaning ingredients act as natural degreasers, especially household cleaners like lemon juice and vinegar. These items mix with other cleaners to create an excellent paste or a degreaser spray. One of the biggest appeals behind creating your own degreaser is that these are natural cleaners.
There's no need to worry about the harsh chemicals filtering through the air in your home or bleaching surfaces. To discover the right solution for you, read through the following recipes, and learn how easy it is to add these degreasers to your supply of cleaning products.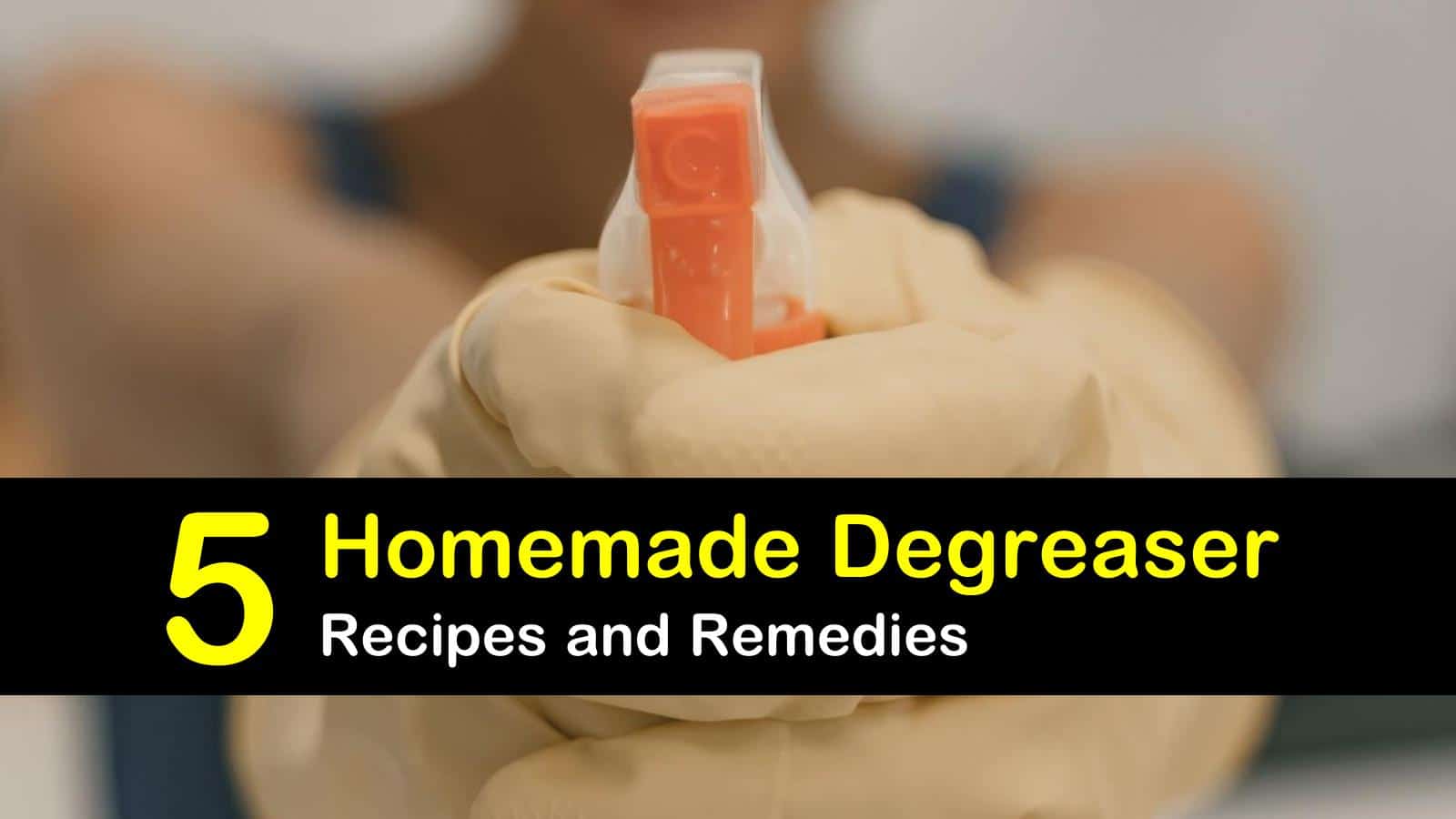 Natural DIY Degreaser Recipes for the Home
Look under the kitchen sink or in the pantry to find what you need to make these simple degreasers. You will probably find that you enjoy making and using an all-natural kitchen degreaser rather than commercial cleaners that contain harmful fumes and chemicals that may harm your family.
Dish Soap: The Simplest Homemade Degreaser Formula
Using a dish detergent like Dawn is one of the simplest ways to clean grease stains on your stovetop and it also works quite well as a DIY headlight cleaner, too. As a matter of fact, Dawn dish soap is just the right thing to use as a degreaser for laundry that has oil or grease stains. Just rub a little into the stain and throw the garment in the wash.
Rubbing a few drops onto greasy residue can loosen up oils and make them easier to wipe away. Most liquid soaps will take care of this task, including dishwasher soap and laundry detergent, so feel free to use whatever you have handy.
To make this homemade degreaser, mix the ingredients in a large jug. Pour the solution onto a clean cloth and wipe down the top of your stove. This mixture will remove the layer of grease that often settles over the oven after cooking.
Rinse with warm water and a fresh washcloth, then dry to prevent water spots. A variation of this recipe can also be used for cleaning eyeglasses.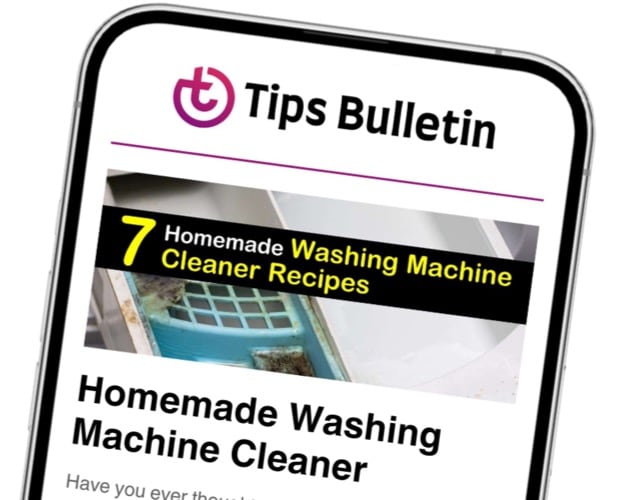 Finally, an email that Transforms Your Home.
Get the latest home and garden tips from our experts, delivered straight to your inbox.
Kitchen Cabinet Degreaser with Vinegar
Your stove is not the only surface in need of cleaning. Countertops and floors need just as much love when it comes to removing greasy build up.
Kitchen cabinet cleaning should also be a priority since they tend to get splattered with grease when you are cooking. The best solution for this is an old favorite that incorporates green cleaning by using all-natural products.
You will easily recognize the key ingredients, and likely use vinegar and baking soda as part of your regular cleaning routine anyway. Both are excellent as a kitchen cabinet degreaser and create a spectacular vinegar kitchen cleaner. If you're not fond of the vinegar smell, add a couple of drops of a citrus essential oil to give your kitchen a nice fresh scent.
The amounts listed in this recipe make one gallon but you can half it or double it as needed. Carefully pour the contents into a gallon jug, adding the baking soda gradually to the mix to avoid an overload of bubbles and fizzing.
Afterward, dampen a cloth with the cleaning solution. Do not soak the towel before washing the cabinets, since this may cause water damage to wood. Instead, a moistened towel will do the trick.
Wipe down the kitchen cabinets with the solution using circular motions to lift away grease and grime. After degreasing, run a clean, dry cloth along the cabinets and countertops to soak up any residual cleanser left on the surface.
Among the many valuable benefits of vinegar and baking soda is that these ingredients also make the best house wash for vinyl siding and a homemade degreaser for a grill that has numerous greasy stains.
All-Purpose Kitchen DIY Degreaser with Castile Soap
Castile soap is widely used for many different cleaning purposes. Just as with other liquid soaps, it is the perfect ingredient to clean greasy surfaces.
A famous brand of liquid Castile soap is Dr. Bronners, which can be found online on Amazon. However, there are also resources and recipes available to help you make your own Castile soap at home.
Mix the ingredients directly into a clean spray bottle. While some recipes call for white vinegar, lemon juice can easily replace it on this ingredient list. Lemon juice is an equally powerful degreaser that uses citric acid to tear through greasy surfaces.
Plus, using lemon juice gives off a much more appealing smell than vinegar. After cleaning surfaces with your new kitchen degreaser, use a clean sponge to rinse off the remaining soapy residue. Use a clean microfiber cloth to dry, especially on tiles where the microfiber will buff them into a brilliant shine.
Deep Cutting Citrus Degreaser with Essential Oils
Using essential oil for cleaning is perfect when you want to add a pleasant fragrance to your cleaning products. But using a citrus-based essential oil, such as lemon essential oil, is even better.
Just like with lemon juice, you get a pleasing scent and an even better degreasing agent. Because the effectiveness of the degreaser relies on citric acid, you can also substitute the lemon oil for orange essential oil and have the same effect.
This homemade heavy duty degreaser is just as simple as the other cleaning solutions. Its natural, non-toxic composition makes an excellent green cleaning tool, and it is safe to use on almost any surface. Use it on countertops, stovetops, laminate floors, and you can even use it to remove grease stains from furniture.
If you have some grease spatters on your kitchen floor, use this recipe as a homemade mop solution to cut through the grease and leave your floor clean and shiny. Use it even without greasy stains in the bathroom, entryways or the mudroom.
Engine Degreaser Spray Using Washing Soda
Every vehicle owner who has ever been under the hood of a car knows it can get pretty greasy in there. Keeping a well-oiled and clean engine is essential to maintaining the health of your vehicle. Using an engine degreaser spray is the best way to keep your engine looking shiny and clean.
This homemade cleaner does not require a ton of elbow grease or complicated directions. Mix in a spray bottle, ensuring the washing soda dissolves entirely before using it. Spray the exterior of the engine and wipe it down with a microfiber cleaning cloth.
It's as simple as that! You may need to repeat this process more than once. Now that you have a clean engine, you can make your way to the rest of the car. Start by trying this homemade rim cleaner and treat your vehicle to another deep clean.
What is degreaser?
A cleaning product that removes oily substances that water alone cannot clean is called a degreaser. Because oil is not a soluble substance, it requires a solvent like vinegar, baking soda, or lemon juice to absorb the oil and lift it off of the surface it inhabits.
When making DIY cleaners, most require water as well, but the activating ingredients are what gets mixed into the water. Hot water is not necessary when it comes to making your homemade degreaser, just warm water.
Now that you've learned some of the best natural homemade cleaners out there, it's time for you to choose your favorite one.
Many of these work on multiple surfaces, not just their suggested pairings. Choose the one you like best, or gradually work your way down the list. Remember to have fun with your new DIY adventure!
Recipe for Homemade Degreaser
Homemade Degreaser
Eliminate grease the DIY way and leave a fresh scent behind.
Materials
1 cup lemon juice
4 drops liquid Castile soap
1 tablespoon baking soda
Tools
Measuring cup
Tablespoon
16-ounce spray bottle
Sponge
Microfiber cloth
Instructions
Add the ingredients to the spray bottle.
Shake to mix well.
Spritz the cleaner on greasy surfaces.
Wipe with the sponge to remove oily residue.
Dry with a microfiber cloth.
Notes
You can substitute white vinegar for lemon juice - it just won't smell as nice.
This homemade degreaser is perfect for countertops, cabinets, appliances, and a variety of other surfaces.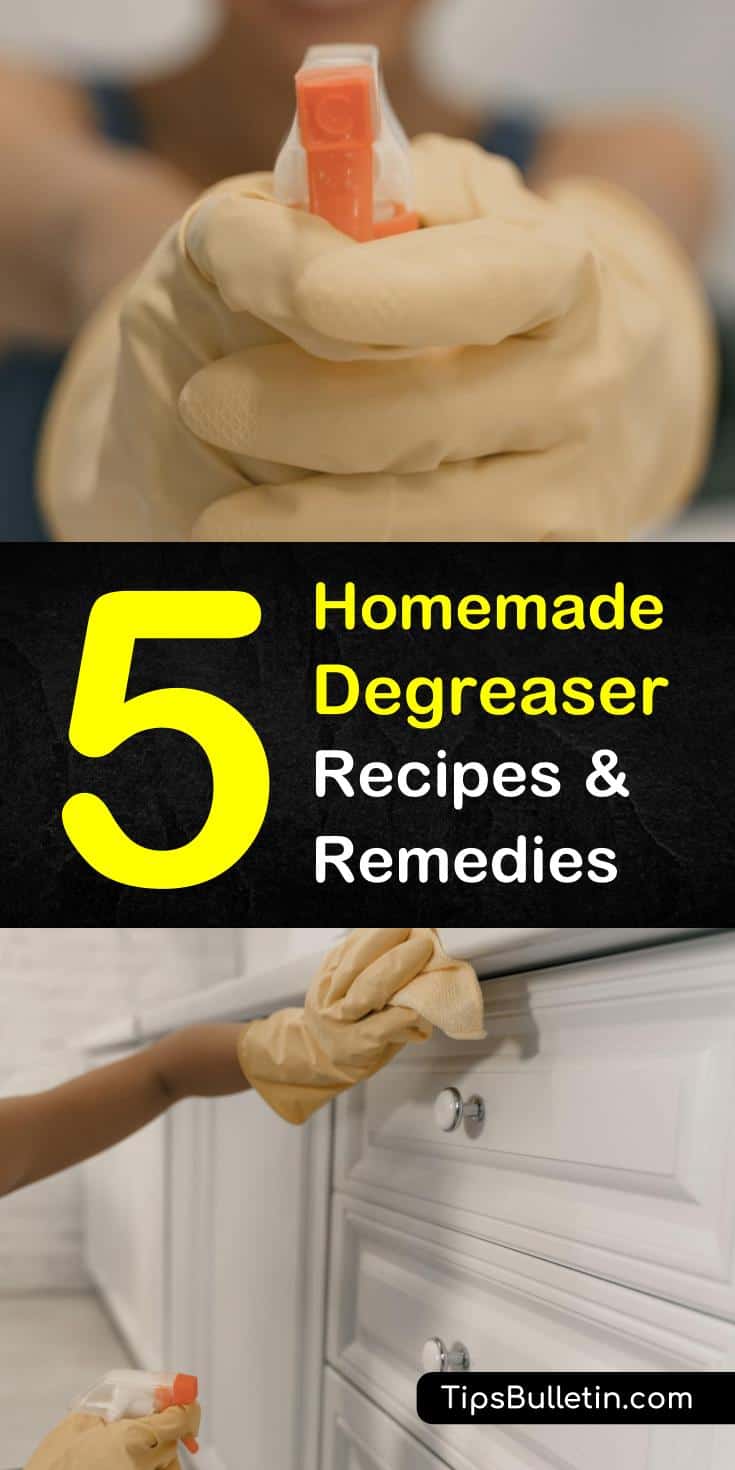 If this article has you ready to create your own DIY degreaser, don't forget to share your feelings of excitement. Let others know about each homemade degreaser by sharing these recipes on Pinterest and Facebook.