Cleaning black suede shoes can feel like a daunting task, but it's actually quite easy and cost-effective with the right methods and tools.
Here's how you do it:
Start by brushing the entire surface of the shoe in one direction using a suede brush or a soft nail brush. This step helps remove surface dirt.
For hard-to-reach areas or seams, use a soft bristle toothbrush to gently scrub the dirt off.
Now, prepare a cleaning solution composed of 1/2 cup of white vinegar and 1 cup of water. Dip a cotton ball into the solution and rub it over the shoe surface.
Allow the shoes to air dry. As the vinegar absorbs into the stain, it helps to break it down.
After drying, use a suede brush again to gently scrub the shoe surface until the stain disappears.
For tougher stains like dried mud, a rubber cleaning stone comes in handy. Rub the stone gently over the stained area to lift off the dirt.
For water, oil, salt, scuff, and ink stains, the article provides specific methods, all of which are efficient, effective, and require common household items. Just remember to always brush in one direction to keep the suede nap soft and smooth.
Finally, after cleaning, treat your shoes with a suede protectant spray. This will help repel water and dirt, keeping your footwear looking fresh and new for longer.
Remember, suede shoes may fade over time, but you can freshen their color with a black suede dye. Plus, if your shoes get wet, it's crucial to properly dry them to prevent the suede from shrinking.
By using these easy, fast, and budget-friendly methods, you can keep your black suede shoes looking as good as new.
Suede is a durable yet delicate material that is often expensive, and black is a magnet for lint, dirt, and stains. While black suede footwear looks fabulous, they are one of the most challenging to maintain and clean. Find out the best methods to remove everything from dust to tough stains.
If you have several pairs of shoes made from different materials, you understand the struggle of shoe care. Canvas sneakers and faux suede are convenient to toss into the washer and dryer, and leather is usually easy to clean with a damp cloth. However, suede is an entirely different story, whether it's a suede jacket or black shoes.
While the surface of suede appears smooth, it actually has a fuzzy nap finish. The fabric easily attracts loose dirt, and even water stains the surface. This material is challenging to maintain, and special care is required to keep black suede shoes looking new.
Ways to Clean Black Suede Shoes
While it takes a little know-how, there are many simple ways to clean suede boots or shoes, and some of them are different than the way to clean black mesh shoes or black canvas shoes.
Cleaning white suede shoes is one thing, but maintaining suede sneakers that are black requires different techniques since scuffs, lint, and dust stick out like a sore thumb on the dark-colored nap.
Learn what this material is and a range of tips for cleaning black suede to remove both basic and tougher stains.
Are Suede Shoes the Same as Nubuck Shoes and Leather Shoes?
Before cleaning any shoe, whether you are washing suede shoes or another type, it's vital to understand the material of your footwear to ensure you clean it safely and effectively. Here are the differences between a suede, leather, and Nubuck shoe.
Leather, suede, and Nubuck shoes are all made from animal skins but they come from different parts of the skin. Leather and Nubuck are from the outer facing side of the hide. Cleaning black leather sneakers is a little different than suede or Nubuck.
Leather has a smooth surface, while Nubuck has a texture that resembles suede. On the other hand, suede is from the inner facing side and has a soft, nappy surface.
While Nubuck and suede resemble each other, Nubuck is tougher and more durable.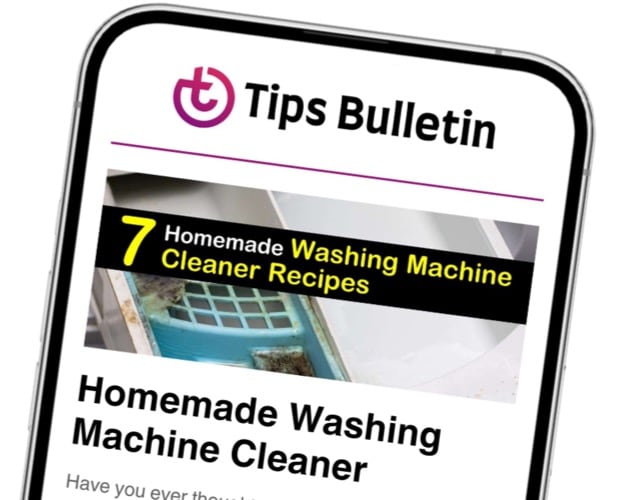 Finally, an email that Transforms Your Home.
Get the latest home and garden tips from our experts, delivered straight to your inbox.
How to Keep Black Canvas Shoes Clean
Unless your shoes have a stubborn stain, all they need to look great is regular maintenance. Here are the best methods for keeping black shoes clean daily to prevent the build-up of dirt and grime and help keep the shape of canvas shoes.
Avoid wet weather as much as possible while wearing your shoes to prevent them from water damage and shrinkage. Pat them dry with a soft towel right away if they get wet, and store them on a shoe rack when they are not in use.
Brush your shoes regularly with a soft brush to remove a dry stain, dirt, dust, and lint, and spray them with a water repellent as needed.
To help them keep their shape and prevent wrinkling, place shoe trees inside your footwear as soon as you take them off for the day.
Cleaning Black Suede Sneakers with a Suede Brush
Suede is a delicate material, and cleaning black suede sneakers with a brush is essential to keep the nap smooth and clean. However, it's vital to use a soft brush or a suede brush to safely scrub away dirt.
Start by brushing the entire shoe in one direction to remove surface dirt. A suede brush or a soft nail brush works best.
Brush them with a back and forth motion and a little more pressure to loosen deep-down grime. If you notice dirt in crevices or along seams, use a soft bristle toothbrush to gently scrub the hard-to-reach areas.
Finish by lightly brushing the nap in one direction again to give the shoes a clean finish. Always brush dry shoes since brushing wet shoes spreads the dirt around, making the stains worse.
How to Clean Black Suede Shoes with White Vinegar
The best way to wash black suede sneakers without using a commercial cleaner is to use a vinegar solution, like when cleaning a black suede coat or jacket. The acidity of white vinegar helps break up tough stains without damaging the suede nap.
Combine a half cup of white vinegar and a cup of water in a bowl and dip a ball of cotton into the solution to dampen it without soaking.
For one of the natural ways to clean suede sneakers, rub the damp cotton over the spot on your shoe, and let the shoes dry as the vinegar absorbs into the stain. After drying, use a suede brush to gently scrub the surface until the stain is gone.
Using a Rubber Stone to Clean Black Suede Shoes
While cleaning black suede sneakers with a soft brush is ideal, it doesn't always remove stains like dried mud. A rubber cleaning stone is handy for loosening and lifting difficult stains, and it's safe to use on suede.
Rub the area with a cleaning stone or rubber suede eraser to remove mud or other stubborn stains. Use gentle pressure to scrub the spot and wipe away excess rubber debris as you work until the stain is gone.
It may take a while, but this method works well for removing dried dirt without damaging the suede material.
Cleaning Water Stains on Black Suede Shoes
Even if you know how to keep black canvas shoes clean and remove dirt from suede footwear, there are times when stains are inevitable, like those from water.
As strange as it seems, while water stains suede materials, a little more water is necessary to clean away the water spots.
Put a shoe tree or balled-up sheets of newspaper into your shoe to keep its shape, rub a dampened rag over the water stain, and evenly spread it over the entire shoe.
Wipe up excess water with a dry rag or towel and let the shoe sit overnight. Brush the suede in one direction to restore the nap and give it a finished look.
How to Remove Oil Stains from Black Suede Shoes
Sometimes all it takes to get an oil stain on your shoes is a step in the wrong direction. This homemade black suede shoe cleaner cleans even tough stains like oil.
Do not wipe at the wet oil stain since doing this spreads the stain further. Instead, sprinkle some baby powder or cornstarch on the spot and let it sit for an hour.
Scrub off the oil-soaked powder gently with a soft brush and repeat the steps until the suede comes clean.
Freezing Your Shoes to Remove Sticky Stains
Not all suede stains are easy to remove, and some of the worst are gunky or sticky, like chewing gum or wax. An excellent way to get sticky stains off your shoes is to freeze them before cleaning.
Set the shoe in a plastic bag and place it in the freezer until the sticky substance is hard. Remove the shoe, set it on a hard surface, and use a soft brush to carefully chip away at the hardened residue.
How to Get Salt Stains Off Suede Shoes
As if water stains on your shoes aren't bad enough, salt stains are even worse. While those in the south don't have to deal with these stain types, northerners are all too familiar with them each winter when the roads are salted.
Here is an easy way to remove salt stains from your black suede shoes.
Before you use one of the home remedies for cleaning shoes like the one above, brush off as much of the salt residue as possible. Combine warm water and liquid dish soap in a bowl, dip the corner of a cloth into the soapy solution, and wring out the excess so that it is damp and not wet.
Dab at the remaining stain until it's gone, and let it air dry before brushing it again with a suede brush.
Removing a Scuff Mark from Black Suede Shoes
Sometimes scuffs happen, especially if you have two left feet, and scuffed shoes do not look very attractive. Luckily, a pencil eraser is a way to get the scuff marks off your black sneakers.
Locate all the scuff marks on your shoe and use the corner of a pencil eraser to scrub and buff away the scuffs. Use moderate pressure for minor scuffing and increase the pressure for tougher areas.
Getting Ink Stains Off Suede Shoes
Of all the stains to discover on suede shoes, ink stains are one of the worst. While this isn't an ordinary stain, and it's not as straightforward to remove as everyday dirt, it is possible to clean away ink stains with a bit of effort and patience.
While rubbing alcohol works well to remove most ink stains, using it on black suede may cause color fading and discoloration, so you can clean suede with alcohol at your own risk. The best way to safely get ink off your shoes is to use steam.
Boil water in a kettle and hold the shoe with the ink spot over the steam. Gently scrape away the loosened ink with an emery board and blot the stain with a cotton ball or paper towel. Repeat the steps until the ink is gone.
What to Do if Your Black Suede Shoes Get Wet
Perhaps a car splashes you while you're walking, or maybe you accidentally step into a puddle. Whatever the reason, now your beautiful black suede shoes are wet.
Before you think you've ruined your favorite shoes, here are a few tips for drying them and preventing water stains from developing.
Soak up as much of the water from your shoes as possible with soft, clean towels. Do not rub them vigorously. Instead, dab at the suede and wipe in one direction.
Stuff balls of newspaper inside the shoes to absorb dampness and set them in a well-ventilated area to air dry. Brush them in one direction to restore the nap to its original luster.
How to Stretch Out Black Suede Shoes
If you wear your shoes on a rainy day, there is a good chance the suede material will shrink. Fortunately, there are some ways to stretch your footwear back to its original shape.
Suede shoes can stretch with a purchased shoe stretcher. Insert a shoe stretcher into each shoe and turn the handle clockwise until it is snug inside the shoe. Turn the handle three or four more times until it feels tight, and let it sit for a day or two as it stretches out the material.
Do not get the shoes wet or apply heat during this process to prevent damaging your footwear.
Freshening Faded Black Suede Shoes
Black suede shoes tend to fade over time, especially if they are one of your favorite pairs and you wear them often.
The black color of your shoes may also lighten the more you clean them. Before you call your black shoes gray, try using suede dye to restore their original appearance.
Since manufacturers vary, read the instructions for your particular brand of black suede dye and make sure the product is designed specifically for suede. Apply the dye to your shoes as recommended and allow it to set before wearing them.
Using a Black Suede Protector on Your Shoes
After the cleaning process, we recommend treating your shoes with a suede protectant spray to help repel water and dirt while leaving the suede surface looking fresh and new.
There are two types of suede protectants for black suede shoes. One is a plain suede protector spray, and the other is a black suede protector, and either one is fine for use on black suede shoes.
You can make a homemade suede conditioner from vinegar and olive oil or you can buy a premade mix.
Spray the protector over your footwear as recommended by the manufacturer to protect them from surface stains.
We often think that dirt and stains are not visible on black materials. However, this isn't always the case, especially with suede.
Even something as simple as water makes a visible stain on a black suede shoe, and it's essential to use the correct methods to maintain the footwear's appearance.
Fortunately, a suede brush and a homemade or commercial suede and leather cleaner keep your favorite shoes looking new.
Knowing how to clean black suede shoes keeps you looking stylish, so why not share our black suede shoe cleaning guide and maintenance tips with your family and friends on Pinterest and Facebook?