White shoes look great, from white sneakers to white leather shoes, but they are challenging to keep clean. With this tutorial of quick and easy techniques, you'll discover how to clean white sneakers without spreading dirt or making a mess.
Easily remove dirt spots or give your beloved pair a thorough cleaning with these simple tips for how to get white sneakers white again without degrading the color. Dirt and other stubborn stains are unsightly and difficult to remove off white leather shoes, white sneakers, and other canvas shoes.
Learn how to remove stains off white sneakers without fading or harming the fabric by utilizing items you probably have in the home. Whether you plan to use a washing machine or clean white leather sneakers by hand, choices are available.
My Tips for Cleaning White Leather Sneakers
From white vinegar to dish soap and baking soda, grab your household ingredients and favorite white Converse shoes and discover how to get white sneakers white again.
Most people have wondered how to clean white sneakers at some point. We've all had a stain on our white mesh shoes that even the most excellent laundry detergent couldn't completely erase.
A dirt stain is unsightly and requires removal as soon as possible; nevertheless, there are both right and wrong methods. If you take the wrong strategy, you risk making the stain worse or more time-consuming to remove.
If you've ever pondered how to remove stains off white canvas shoes, there are a few easy procedures to follow to make the mark disappear. With a few common household materials and a little patience, easily remove unsightly stains for a clean white sneaker once more.
My Homemade Sneaker Cleaner
This easy-to-make stain remover lifts even the toughest stains and uses items you undoubtedly already have in your home. A few drops of your favorite essential oil adds a light scent to this recipe and it won't bleach most shoes.
Before putting the mixture on your shoe, though, test it on a small, inconspicuous area for the best results. Remove grass stains from sneakers or tackle that spot of mud with ease.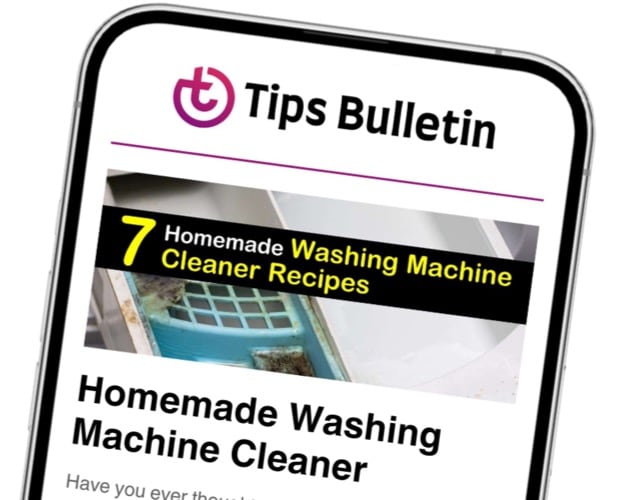 Finally, an email that Transforms Your Home.
Get the latest home and garden tips from our experts, delivered straight to your inbox.
Fill a spray bottle halfway with the ingredients and apply the liquid to the stained area for the best way to clean white golf shoes or other white shoes. Allow the cleaning fluid to sink into the stain for one minute before gently scrubbing with a clean white paper towel or an old toothbrush.
Rinse with cool water thoroughly and repeat if required. This easy DIY cleaning mix eliminates grime and tough stains quickly, leaving your white leather sneakers spotless.
How I Clean My White Sneakers with Baking Soda
Baking soda is an effective sneaker cleaner to remove even the toughest stains, leaving you with clean sneakers.
To make a simple white canvas shoe cleaner, combine the water and baking soda and stir until thick paste forms. Scrubbing the stain and any rubber sections like white soles on the white shoe with an old toothbrush works great.
Rinse your white sneaker with cool water. To absorb excess moisture, stuff a paper towel inside the toe areas and hang the shoes to dry in a warm location.
How I Get My White Sneakers White Again with Toothpaste
Toothpaste eliminates natural stains from our mouths, such as food trapped between our teeth after eating, and maintains stain-free teeth, making it an effective stain remover for shoes. Any toothpaste suffices, but ensure it's the classic sort rather than the gel-based variety.
Grab an old toothbrush or other soft-bristled brush. Apply a modest quantity of toothpaste on the discoloration to clean dirty white sneakers and massage carefully. After cleaning, rinse with cool water and wipe thoroughly with a paper towel to collect any leftover moisture or unwanted color.
Repeat the technique until no unwanted color remains on your white canvas sneakers —your shoe will be stain-free and smell amazing.
How I Clean My White Sneakers with Hydrogen Peroxide
When it comes to stain removal, hydrogen peroxide is a lifesaver. When discovering how to clean white sneakers, this household item comes in handy. Hydrogen peroxide brightens dull or discolored surfaces and is a potent disinfectant and multi-purpose cleaner.
Oxidizing compounds like hydrogen peroxide break down colored elements of chemical structures in a stubborn stain, and the color is rendered undetectable. To use hydrogen peroxide as a sneaker cleaner, make a solution with water.
Remove the laces first and scrub them separately with this simple way to whiten shoelaces. Let them air dry after washing.
Work the mix into the surface with a clean cloth to remove the stain. Scrub in circles with an old toothbrush to remove debris and help raise the unwanted color in persistent stains. After rinsing with clean water, allow your clean sneakers to dry naturally.
Cleaning My White Leather Sneakers with White Vinegar
White vinegar is a powerful cleaner to remove even a stubborn stain and is great for smelly sneakers, too. Cleaning a canvas sneaker with white vinegar is a simple process. It's best to dilute white vinegar before using it because it's acidic.
Dip a paper towel into the vinegar mixture and squeeze off the excess. Let the stubborn stain absorb the white vinegar for about half an hour. Remove the vinegar by scrubbing the dirt using an old toothbrush, then rinsing with cool water. Thanks to the white vinegar, the stain lifts and is easy to rinse away.
Try this remedy to clean mud off white shoes. It's easier if you allow the mud to dry first, scrape away the excess and then clean with the vinegar mixture.
Using a Magic Eraser to Clean My White Shoes
Magic Erasers are incredibly easy to use and efficient on various dirt stains. The best way to clean sneakers, especially the rubber soles, is with a Magic Eraser. Dense foam with tiny air pockets makes up the Magic Eraser. Soak the foam in water and scrape it to get rid of the worst stains.
While Magic Erasers are a handy tool for quickly erasing stains, use them cautiously on your shoes. Always test a small spot first to verify no scratches or scuffs are left behind. Because Magic Erasers are abrasive, they are best used to clean rubber soles rather than a suede or leather sneaker and delicate areas like shoelaces.
How I Get My White Sneakers White Again with Nail Polish
White nail polish and nail polish remover are good for more than just nails. Clean stains off mesh sneakers and other items with acetone, often called nail polish remover. Acetone is a color stripper found in various products around the house, including personal care and cosmetic items.
To clean with acetone, dip a paper towel into it and allow the solution to work its magic on the stain on your shoes by gently massaging it back and forth.
Perform a test on a hidden area before using acetone as one of the ways to clean white shoes, particularly if you have a suede sneaker or canvas sneaker to clean. If an area of your white sneakers becomes badly damaged, a small spot of white nail polish covers this area and restores your white shoes to their former glory.
How I Get My White Leather Sneakers White with Detergent
Regular laundry detergent won't remove these stains, but a mild liquid detergent used in a concentrated way is a viable alternative for cleaning white mesh sneakers or those made from another material.
Because of the expense of detergent and the amount required, this method is less cost-effective, but it may be a realistic option if you don't have anything else available.
Color-safe bleach detergents usually work best for removing heavy stains without damaging the color of your white sneaker.
Apply a generous amount of laundry detergent directly to the stain on your white shoes, use an old toothbrush to rub it in, and set it aside for 15-20 minutes before washing on a regular cycle in the washer. If the staining persists, try a new cleaning method or detergent.
How I Clean My White Sneakers with Baby Wipes
Baby wipes are affordable and portable, making them ideal sneaker wipes for cleaning stubborn stains as soon as they emerge and preventing them from soaking into your canvas shoes.
Baby wipes cleanse while remaining kind to the skin, removing debris without harming your mesh sneakers. Rub the baby wipe over the stain as soon as it appears to eliminate it before it enters the material of your canvas shoes.
Spot Cleaning My White Leather Sneakers
Spot cleaning is used only on the stain-affected area of the garment. Spot cleaning is an excellent option for a suede shoe and other delicates but works on any shoe. Because suede is famously difficult to keep clean, a spot treatment removes the stain without destroying the shoe.
Select a strategy from the list above and focus on the marked region. This method decreases the number of cleaning products to touch your sneakers, minimizing the danger of staining and leaving you with clean white shoes.
Dirty sneakers ruin an outfit and your day. With the appropriate combination of substances, easily remove difficult stains without causing damage to your white sneakers. Next time you're wondering how to get white sneakers white again, choose from items you have at home and quickly tackle dirt, grime, and challenging stains.
If you loved this article on how to clean white sneakers, please share these helpful tips on cleaning white leather sneakers with your family and friends on Pinterest and Facebook.