Whether you have seasonal-shedders or year-round furry friends, pet hair is a force to be reckoned with. Despite regular upkeep, pesky pet hair makes its way onto every fabric surface in your home. We've put together the definitive list of tips and tricks to help you learn how to get dog hair out of carpet, clothing, and furniture fabric for good.
We all know our indoor animals are a bit spoiled, and most of us wouldn't have it any other way. Our pets love to curl up in that favorite spot on the rug or couch and often have multiple hairy pet beds that require regular cleaning. We can try to shoo them from our favorite fabrics, but we all know it's a fleeting truce.
Both pets and humans shed. If you have long hair, you know it's especially visible on shower surfaces and in the vacuum cleaner. It's perfectly natural for the lifecycle of a hair strand to end and the body to shed it, so don't panic or consider sending your dog to live somewhere else. There are plenty of great ways to keep hairy pets at bay.
How I Remove Dog Hair from My Carpet
Have you got a furry friend with a favorite sleeping spot? Discover how to refresh the fabric surfaces in your home with these fantastic tips to remove dog hair from carpet.
Rubber Gloves
A simple pair of rubber gloves, or even one rubber glove, makes a great tool to remove stray hair from carpeted floors and upholstery. Rubber gloves make static electricity that pulls clingy hair from surfaces. It's often the best way to remove pet hair from couch and recliner.
Use rubber gloves dry, or wet them a bit to make the hair clump for easier removal. If choosing the wet method, all you need is a bowl of warm water big enough to wet your hands and some elbow grease.
Submerge your gloved hands in water and give the carpet a thorough all-over rubbing, starting from the edges and moving toward the center. Once you've pulled an impressive pile of hair, dispose of it, and repeat if required.
Use this technique for getting dog hair out of car carpet, too. Keep a pair of rubber gloves in the glove compartment if you have a furry friend you take with you in the car.
Using a Kitchen Sponge
Did you know that a standard kitchen sponge is an effective way to remove dog hair from carpet? We all have an old sponge ready for the trash – give it one last hurrah, and put it to work on the carpet. Wet the sponge, wring it out, and rub it in one direction to pull stubborn hair from the carpet.
Don't use the pot-scouring side of the sponge as it may roughen your carpet fibers. For larger carpeted areas, use a sponge mop. The long handle is convenient, and you'll be surprised at the amount of pet hair you can pull from the carpet fiber.
Pre-Treating in the Dryer
Don't toss your fabric dog beds or hairy area rugs in the washing machine hoping for hair removal. It will only clog the plumbing and lead to expensive repairs in the future. Instead, do a no-heat pretreatment. When removing pet hair from clothing or pet beds and small rugs, toss them into the dryer for ten minutes, and add a couple of dryer sheets to help lubricate the hair.
Dryer sheets eliminate static cling holding the dog hair in place, which means the hair ends up in your lint trap instead of the pipes. The no-heat pre-treat method works just as well for cat hair or other stubborn hair clinging to fabric fibers.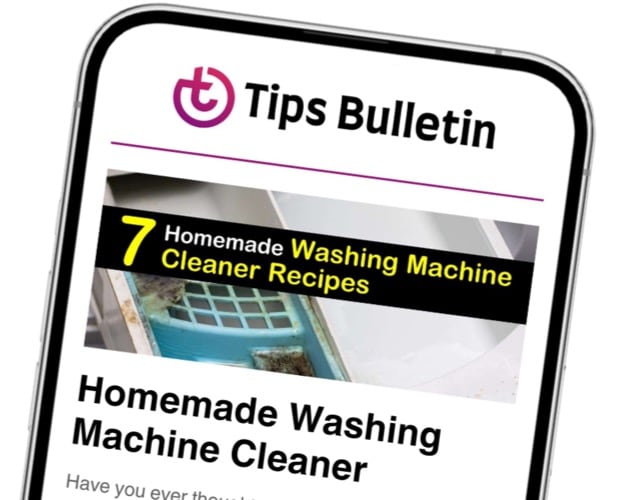 Finally, an email that Transforms Your Home.
Get the latest home and garden tips from our experts, delivered straight to your inbox.
Using a Small Pet Brush for My Stairs
Have you ever wondered how to get pet hair out of carpet in hard-to-access areas? Try an inexpensive plastic pet brush if your carpeted stairs need the nooks and crannies cleaned out.
A small pet brush is typically cheap to purchase, lasts a long time, and doesn't require continuous refills of liquid or adhesive. A grooming brush sized for small dogs gets right into the tight corners, saving you time and labor.
Get creative and use that grooming brush to get cat hair out of blankets. No one wants to haul the vacuum out to clean the back seat after a doggy car ride; instead, go over it with your tiny brush and watch the pet fur come right off. Don't be afraid of dog park day with this quick trick to keep the car seats clean.
How I Get Dog Hair out of My Carpet with Fabric Softener
Let's be honest; in the fight against pet hair, we need all the help we can get. Liquid fabric softener is often recommended as a top treatment to get pet hair out of carpet.
The average liquid fabric softener contains several lubricating ingredients which coat carpet fibers and loosen stubborn hair for easier removal. Try this simple fabric softener spray for high-traffic, pet hair problem areas.
Pour your water into the spray bottle, add the liquid fabric softener, and shake until well combined. Give your carpet a light spritz, don't soak it through, then allow it to dry.
Go over your carpet thoroughly with a vacuum cleaner to get the best results. If you don't own a vacuum cleaner, use some of the other items listed in this article to pull loose fur from the carpet; rubber gloves or a kitchen sponge works in a pinch.
Using a Stiff-Bristled Brush for Stubborn Hair
You can't beat a multi-purpose cleaning brush. Use a stiff-bristled brush to remove pet dander and excess hair from rubberized doormats and high-traffic, dense pile carpet often found in the hall or entryway. Use the brush dry, and pull it toward you in short, gentle strokes.
The hair will lift from the surface for collection and disposal. Be sure not to use a wire brush like a BBQ brush on fragile carpet fibers. Wire bristles tear and damage the fibers, giving your carpet a fuzzy, frayed look. Be gentle, and if you notice the fabric is fraying, stop immediately.
Using My Tried and True Lint Roller
A good old-fashioned lint roller or lint brush is a great way to remove dog hair from carpet and clothing. We use lint rollers to pick up the odd hair strand, but they're also practical for that coat your dog sleeps on, the one always covered in pesky pet hair.
While the average lint roller is pretty affordable, they require refills, and they're only suitable for servicing a small area. Construct your own lint roller for quick spot treatment by wrapping sticky tape, fabric tape, or duct tape around your hand and then pressing it against the lint and pet fur for instant removal.
Using a Rubber Squeegee
Many pet owners swear that rubber products are the best way to get dog hair out of carpet. There's no wrong variety of squeegee here; check the garage for a traditional rubber squeegee, or grab the small squeegee from the standup shower.
Give the squeegee a quick cleaning before using it on the carpet to prevent unwanted transfer. Once the rubber squeegee is dry, start at the rug's edges and work your way inward, pulling the rubber squeegee in short strokes. You'll get a huge heap of pet hair, ready to be thrown out or disposed of with the vacuum cleaner.
Trying a Carpet Rake for Excess Pet Hair
Don't just rake the lawn; rake the carpet too. In the extensive carpet care and maintenance world, carpet rakes aren't just for shag or deep-pile carpeting anymore. Many professionals recommend them for all carpet types these days.
Not only does a carpet rake pull and remove dog hair from carpet, but it breaks up deep stains and helps keep the carpet fibers in top condition. A carpet rake is ideal for large, carpeted rooms because the long handle keeps you standing up, not hunched over in an uncomfortable position.
Carpet rakes run on the more expensive side of home gadgets, with some being upwards of a hundred dollars, but they really do prolong the life of your carpet and keep pet hair from accumulating deep in the carpet pile.
Getting Pet Hair Out of My Carpet with Baking Soda
Baking soda might be the most famous home remedy of all time. There's probably a box of it sitting somewhere in your kitchen, and now it's time to put that baking soda to work.
Discover how to get dog hair out of carpet or get rid of cat pee smell in carpet with a simple sprinkle of baking soda, or try this easy recipe for good-smelling carpet powder to keep on hand for pesky pet hair prevention.
Use a spice bottle or old baby powder bottle, anything with small holes in the lid to allow the powder through. Add your baking soda and about ten drops of your favorite non-toxic essential oil, shake well, and you've got a dog hair removal powder.
Sprinkle it liberally over the affected carpet, wait for a half-hour and vacuum the carpet thoroughly. The result is a hairless carpet that smells great and is easy to maintain. This is a great solution to clean a rug at home by hand if it's not too soiled.
Using Grooming Gloves for Loose Pet Hair
A sturdy pair of rubber grooming gloves might change your life. If you've never seen these, they're gloves with many rows of soft rubber nubs positioned all over the palms. The idea is to use your hands as a brush to trap the pet hair before it has a chance to stick to your favorite fabrics and area rugs.
Grooming gloves are great on surfaces like carpet, couches, and clothing. Put the grooming gloves on, rub your hands over the loose hair, and watch with satisfaction as all dog fur comes loose.
The Rubber Broom
Did you know they make rubber brooms? They do, and using a rubber broom is a great way to get pet hair out of carpet. The rubber bristles create a static charge that loosens and pulls excess hair from the carpet fibers.
If you don't have a rubber broom laying around, they're about 20 dollars to purchase, and they last forever. The long broom handle also keeps you from putting stress on your knees while cleaning.
Stand at the edge of your carpet and push the rubber broom away from you in short strokes. The hair clings to the rubber and lifts out of the carpet for easy disposal.
Using My Lint Mitt
What's a Lint Mitt, and how does it get pet hair out of the carpet? Imagine an oven mitt, except the fabric is made to pull hair, dirt, and lint from textiles and carpet.
Pop it on your hand and rub it against the grain of the material to get rid of unwanted pet hair on the carpet, or use it for a quick run over your favorite black jacket before you go out. The Lint Mitt is reusable, non-toxic, and costs less than 20 dollars.
Rubber-Soled Shoes
You're probably wondering how to get dog hair out of carpet with rubber shoes? The rubber sole of your shoe is just as effective as any pet-specific rubber tool you might buy from a store.
The static charge from the rubber sole pulls pesky pet hair away from the carpet with ease. Race your kids around the rug with rubber-soled sandals, or have them race each other while you work on other tasks. Either way, this one feels like a win-win.
I
Use a Steamer for Stubborn Hair
If Aunt Ida has gifted you her ancient, heavily-used area rug, it's time to get out the steamer. Steam is terrific for old carpets with a long history of animal use because the steam penetrates deeply to loosen stubborn pet hair for much easier removal. Almost any kind of steamer will do the job.
Small hand steamers, clothing steamers, or a rented steamer could help save an otherwise unsalvageable piece of carpet for many more years of enjoyment. Go over the carpet thoroughly with the steamer and then brush or vacuum the hair away forever, good as new.
Using Pet Hair Vacuum Cleaners
Busy folks sometimes don't have time for DIY remedies, so we want to let you know there are pet hair vacuums geared toward helping with the neverending hassle of pet hair removal. Try a pet-specific vacuum if you have a few heavy-shedding pets, and the upkeep is overwhelming.
Advanced engineering allows these vacuum cleaners to neutralize the static cling that makes hair removal so stubborn. Pet hair vacuum cleaners also come with special attachments for narrow spaces and excellent HEPA filters to trap every molecule of pet dander possible.
Making My Own DIY Static Guard
Reduce the ability of your carpet to generate the charge that keeps pet hair sticking. A static guard helps your carpet repel lint and hair, making for a quick clean-up when it's time to do pet hair removal duty. There are plenty of inexpensive commercial static guard products, but why not make your own for free?
A bit of white vinegar for static guard is one of those old home remedies that works pretty well. Add some non-toxic essential oil to freshen up the smell, as straight vinegar is a bit overpowering.
We recommend lavender, ginger, or chamomile as these oils are safe for dogs, whereas other options like peppermint and tea tree are not. Feel free to substitute any other non-toxic options you enjoy.
After your regular vacuum session, mix the ingredients in a clean spray bottle and mist over carpets to protect them until the next cleaning. Do a spot test before spraying on delicate upholstery.
Using Professional Carpet Cleaners
Sometimes the best way to get dog hair out of carpet is to call the experts. A thorough carpet cleaning penetrates right to the bottom and uses suction, water, and professional-grade cleaning products to attack and remove any hair hiding in your carpet fibers.
A professional carpet cleaner has the tools and skills to restore a rug showing severe signs of pet use. However, if you'd prefer to do the job yourself, many places offer cheap carpet cleaner rentals and usually supply a jug of cleaning fluid for an additional fee.
This method takes some elbow grease and is an excellent project to plan with help from your family or friends.
Our household pets are so dear to us, and we wouldn't dream of holding a little hair against them. We hope these tips for how to get dog hair out of carpet have you feeling inspired and ready to refresh the rooms in your home.
With simple items like baking soda, liquid fabric softener, a lint roller, or even a rubber glove, there's no carpet or fabric surface you can't conquer.
Practice pet hair prevention by brushing your pets every chance you get. There are plenty of pet-friendly tools to help with even the most unruly animal coat. Experiment and find the right one for you and your favorite furry friend.
Get creative, be persistent, and get into a regular hair removal routine by choosing methods you may even enjoy a little; a hair-free home is within your reach.
If you loved learning how to get dog hair out of carpet, share these terrific tips with a friend on Pinterest or Facebook who needs a little pet hair relief.