If you've ever forgotten a load of wet towels in the washer or left damp beach towels in a heap in the laundry room, you'll notice they have an unpleasant mildew odor. This musty odor is due to bacteria and mold, and it's essential to take extra cleaning steps to remove the smell. Explore how to get mildew smell out of towels and return their fresh, clean scent.
You finish laundering your towels, fold them, and stack the dry towels in the closet. However, you may be shocked to discover your towels are still not clean. Nothing is more unpleasant than drying your face with a bath towel that reeks of mildew. Audrey Dunbar, a seasoned authority in home organization, advises, "Even after laundering, towels can retain a mildew smell, so it's crucial to ensure they're completely dry and fresh before folding."
There are many reasons for musty smelling towels, and a mold smell is one of the more challenging odors to remove. It permeates the material, and a normal wash cycle is inadequate for removing the odor, especially if the damp towel sits too long before washing it.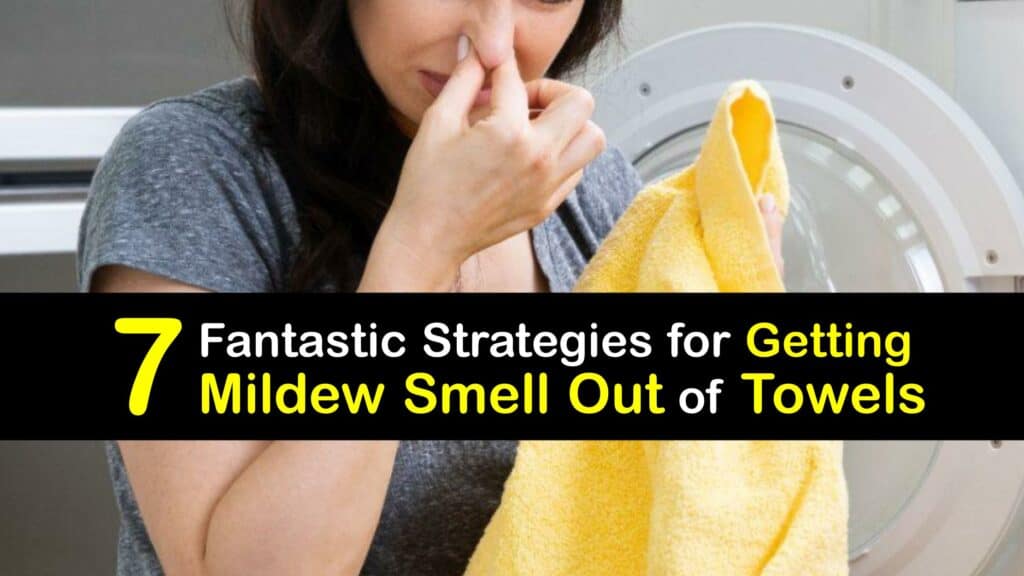 Ways to Remove Mildew Smell from Towels
Mold is a problem wherever you find it unless you're making cheese. You can make a simple natural mold and mildew cleaner recipe for hard surfaces but did you know you can kill mold in your laundry, too?
Washing towels with laundry detergent isn't enough to get rid of mildew since they still have a lingering, musty scent even after cleaning them. However, don't add your musty towel to the rag bag yet. Discover some cleaning tips to eliminate a mildew towel odor.
What Causes a Mildew Smell in Towels?
You may have someone in the house who habitually tosses their wet towel on the bathroom floor, eventually leading to a smelly towel, but what causes a mildew smell in towels, and why is it so hard to eliminate?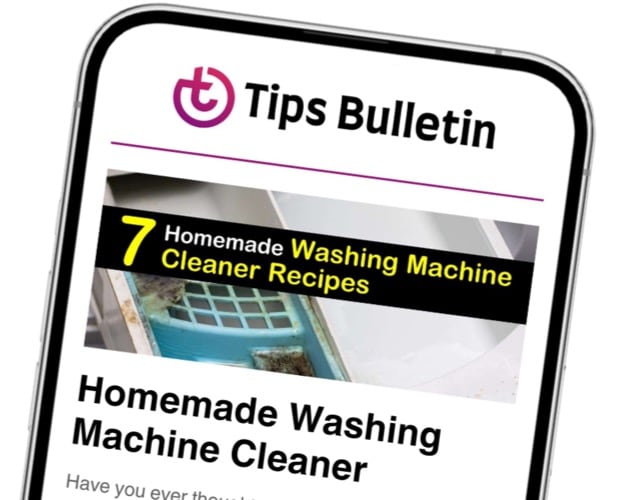 Finally, an email that Transforms Your Home.
Get the latest home and garden tips from our experts, delivered straight to your inbox.
Mildew Smell
Mildew grows in wet areas with little air circulation, emitting a stale and pungent odor like rotting wood. Unfortunately, a damp towel is a perfect environment for mildew growth, especially if you do not hang the towel up to air dry.
If you allow the fabric to stay wet too long, bacteria make their way into the cloth fibers, making it challenging to get rid of the bad smell.
How to Remove a Mildew Smell from Towels with White Vinegar
There are so many uses for cider and white vinegar that the list seems endless; removing foul odors is one of them. Learn how to remove a mildew smell from towels or the best way to get rid of mildew smell in clothes and other laundry with white distilled vinegar.
If your washing machine has a fabric softening compartment, pour a cup of vinegar into the dispenser when removing a sour smell from towels, clothes, or bedding. Otherwise, add the white vinegar after the washer is full. Place your towel into the machine and wash it on a regular wash cycle using the hot setting.
How to Get Mildew Smell Out of Towels with Baking Soda
If the odor persists after washing towels with vinegar, try baking soda. This odor-absorbing powder works wonders for removing mold from clothing and towels, and you probably have a box in the kitchen.
Pour a half cup of washing soda or baking soda and your favorite laundry detergent into the washer to get a moldy smell out of towels. Fill the tub with warm water, add your towels and wash them on the normal cycle to remove leftover mildew odors and vinegar smells.
Soaking Towels in Vinegar to Eliminate Musty Smells
If the mildew smell in towels is particularly stubborn, consider soaking them in a vinegar solution. White vinegar contains acetic acid, which breaks up tough stains and odors, and it's safe to soak towels in the liquid to kill bacteria.
Fill a cleaning tub with hot water and add white vinegar. Place the towel in the solution and let it soak for half an hour or overnight. If the towel is very smelly, the longer the soak, the better.
Rinse the towel beneath running water and place it in the washing machine. Add laundry detergent and use the hot, regular wash cycle to remove mildew and vinegar odors.
Cleaning White Towels to Remove Mildew Odors
Chlorine bleach kills mold and mildew and neutralizes odors, and it's effective at removing musty smells from white towels. Find out how to remove a mildew smell from towels using bleach.
Set the washing machine to the normal cycle and use the hot water setting. Fill the tub with water, add three-quarters of a cup of bleach, and place the dirty towels in the machine.
Do not use bleach on colored items. Instead, clean them with oxygen bleach to prevent bleeding and fading. Wash and rinse as usual, and use an extra rinse cycle to prevent a bleach smell.
Freshening Towels in the Dryer After Removing Mildew Odors
Since dampness is the culprit for causing stinky towels in the first place, it's essential to dry them properly to prevent mildew growth. Follow a few drying tips for freshening your laundry after removing mildew smells from towels.
If you enjoy the fresh scent of air drying, hang the towels outside until dry and place them in the dryer with a couple of dryer balls to soften them. If you'd rather dry them indoors, put the towels in the dryer with a dryer sheet and tumble on low until dry.
Ways to Prevent Mildew Smells in Towels
A pile of damp towels quickly fills the bathroom, laundry room, and home with a sour smell, and cleaning those towels takes a bit of effort. It's wise to prevent musty smells in the first place.
Always hang your towel to air dry after each use. Avoid tossing damp towels in the laundry basket or hamper, and do not leave them lying on the bathroom or bedroom floor. Wash your towels more frequently during the summer when the temperatures are hot and humid.
Ensure your washing machine is clean to prevent transferring mildew smells to towels and clothes during the washing process. When getting rid of a moldy smell in your washer, run a wash cycle with a quart of white vinegar to remove bacteria, and wipe down the inside of the tub with a dry cloth to remove residue.
To prevent a recurrence of towel mildew, wash towels only with towels, use warm or hot water, and clean them with detergent and a splash of vinegar. Shake each towel out for faster drying and dry them on the hot setting.
Ensure all the towels are thoroughly dry before removing them from the dryer, but avoid overdrying them since this may shorten their lifespan.
It's easy to assume that all you have to do to clean a stinky towel is toss it into the washing machine. However, mildew odors are stubborn, and using the right cleaners like vinegar and baking soda are essential to kill the odor-causing bacteria.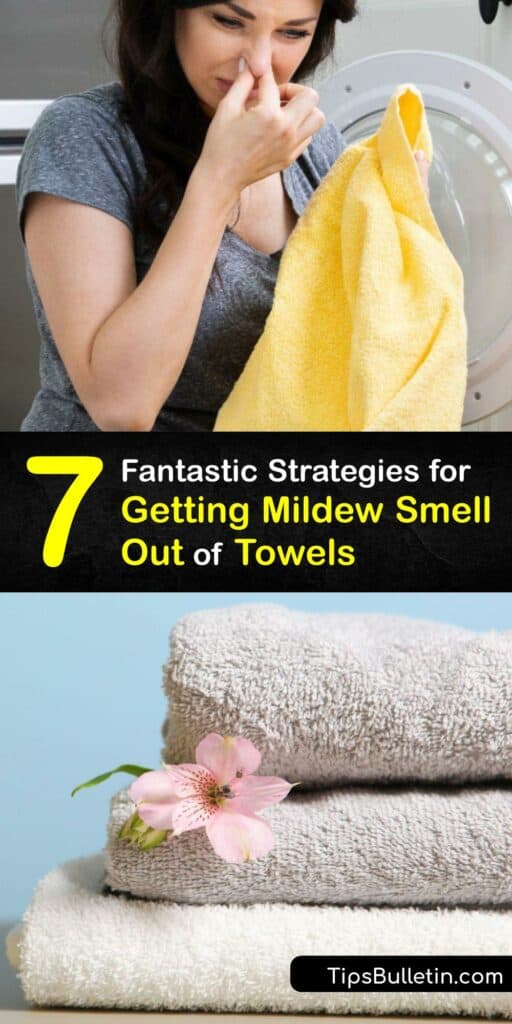 Now that you learned how to get mildew smell out of towels and keep them fresh, why not share our laundry tips for getting musty smells out of towels with your social circle on Pinterest and Facebook?