Whether you are a smoker or live with one, or even like to thrift furniture, knowing how to get smoke smell out of a mattress is essential. Tobacco smoke is a cloying and persistent smell. It soaks into upholstery and clings to hard surfaces like wood and plastic to leave an unpleasant stench behind.
Sleeping in a smelly bed is undesirable and ruins your sleep, making your bedroom appear unhygienic and uninviting. Explore how to remove smoke smell from a mattress and refresh your thrift finds or clean up your room to improve your health and raise the quality of your sleep.
There are several techniques for getting smoke smell out of furniture and a memory foam mattress. Some require specialized tools such as a steam cleaner, while others are simple and economical, focusing on using readily available and budget-friendly items. Choose a smoke removal method that works best based on the issue's severity, your available time, and supplies.
Getting Smoke Smell out of My Memory Foam Mattress Fast
Tobacco smoke has an unpleasant odor. It reduces the air quality and adheres to fabric items like your mattress to leave behind a lingering odor. Once you understand how to get smoke smell out of a mattress, it's a straightforward process to choose a method based on your supplies and tools and refresh your bed.
Getting smoke smell out of a memory foam mattress may seem challenging, but it's easily accomplished using a steam cleaner or everyday, affordable items like baking soda and white vinegar.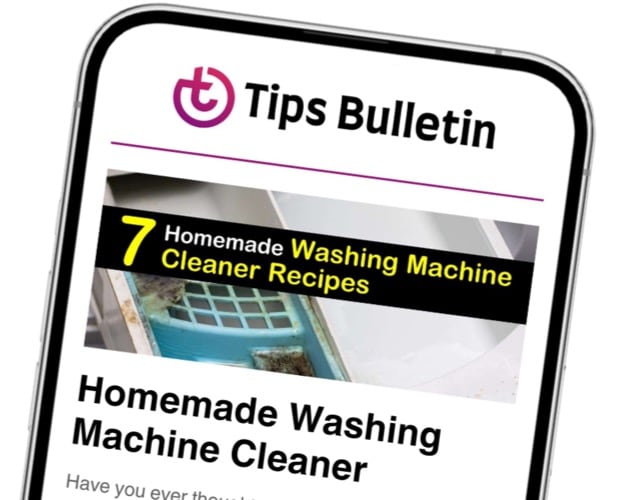 Finally, an email that Transforms Your Home.
Get the latest home and garden tips from our experts, delivered straight to your inbox.
How I Get Smoke Smell out of My Mattress
Distilled white vinegar is used in all cleaning spheres and is praised globally for its odor-destroying qualities, whether you are getting puke smell out of mattress or smoky odors. A simple diluted white vinegar spray sinks deep into the structure of your mattress and breaks down the chemical bonds in the cigarette smoke residue to release it from your bed.
Blend the liquids in a spray canister and apply to the entire surface area of the mattress until damp to the touch. Set your bed outside or open the window to allow fresh air to dry and carry away the smoke smell.
Consider adding a dryer sheet on top of each corner of your mattress before putting your mattress protector back on. Dryer sheets act as a long-term air freshener to keep your bedding smelling fragrant.
How I Remove Smoke Smell from My Mattress
Strip off your bedding textiles and sprinkle baking soda all over your mattress to remove the cigarette smell or to remove stinky smell from your mattress resulting from another source. Let it sit on your mattress for at least eight hours to give it time to take in the cigarette smoke odor and make your mattress smell better before vacuuming it up.
Remake your bed and enjoy a cleaner-smelling mattress. Add some small bowls of coffee grounds out of reach of children and pets to continue to draw unwanted odor from the room and help keep things smelling clean.
Getting Cigarette Smoke Smell out of My Mattress Quickly
Like carpet cleaning, a steam clean is a deep cleaning method to remove odors, dust mites, and even issues like a urine stain from your upholstery and mattress. Take off your fitted sheet and mattress cover and lay your mattress flat to facilitate cleaning.
Use the steam cleaner on all sides of the mattress per the manufacturer's directions, and allow it to dry before remaking the bed. The heat of the steam cleaner loosens the smoke smell from your bed, and the water washes it away while removing stains.
A steamer is the ideal way to get smoke smell out of a leather couch or recliner, too. Use a steam cleaner as a way to get cigarette smell out of furniture. It removes all types of unpleasant odors and cleans away stains at the same time.
Commercial Products for My Cigarette Smoke Odor
If you're low on supplies or don't have time for cleaning, purchase a commercial product to get rid of the smell of cigarette smoke in your room and mattress.
If none of these suggestions reduces the odor of tobacco smoke in your mattress and home, investigate air duct cleaning as dirty ducts may harbor odor and retransmit them into your space.
Try an air freshener or a muslin bag of activated charcoal for eliminating cigarette smoke odor in your car. Replace them regularly for the freshest air.
Cigarette smoke creates many problems, from smoke damage to secondhand smoke and dealing with cigarette odor. Smoke residue is a persistent odor; smoke particles stick around in fabrics and surfaces for a long time if left untreated.
Once you understand how to remove smoke smell from a mattress, you can purchase thrift or secondhand beds with confidence, and rest assured your mattress will always be fresh.
If you loved this article on how to get smoke smell out of a mattress, please share these brilliant tips on how to remove smoke smell from a mattress with your friends and family on Pinterest and Facebook.