Stickers provide a quick way to add a touch of your own style to a variety of surfaces. However, after a sticker remains on an area for a period of time, it leaves behind sticky adhesive residue when you attempt to peel it off. Discovering how to remove sticker residue from metal is much more manageable when using the proper solvents.
Contrary to popular belief, removing sticky residue from metal areas like stainless steel is simple. If you think that adhesive removers are challenging to locate, think again. Many cleaners you already have in your home will work perfectly.
Although using store-bought brands like Goo Gone certainly get sticker residue off metal, various DIY adhesive removers offer the chance to save time and money. Household products like vinegar, baking soda, and rubbing alcohol are commonly used for cleaning. What you may not already know is that these solvents also work as adhesive removers.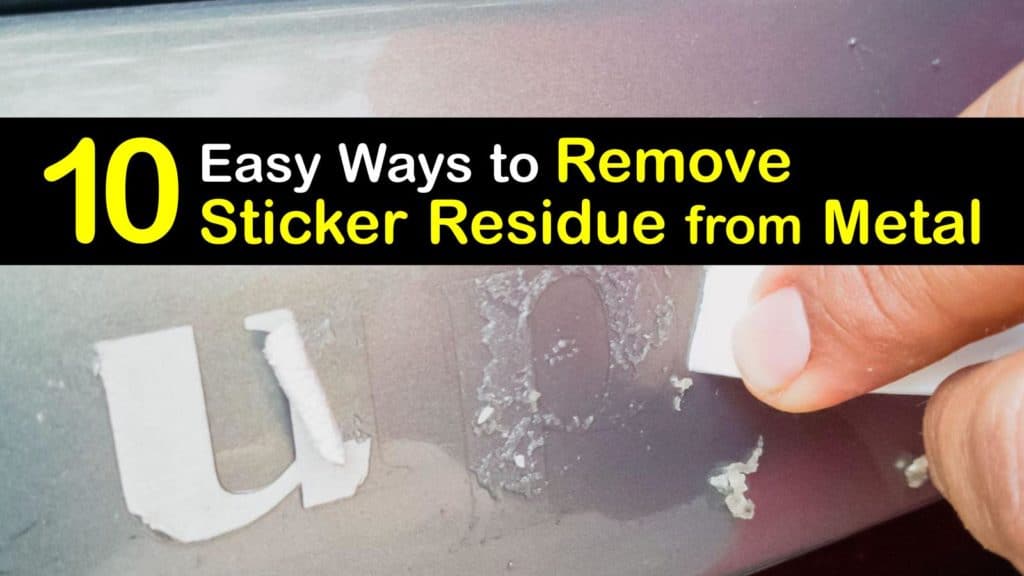 Use the Right Adhesive Remover
If you find yourself in a sticky situation, follow these basic step-by-step instructions to easily remove sticky tape residue from metal around your home.
One of the reasons learning how to remove sticker residue from metal is so important is because some cleaning agents cause damage when they interact with metal materials.
Although cleaning solvents like bleach, nail polish remover, and ammonia are excellent disinfectants, they discolor and damage metals like stainless steel in high concentrations.
To prevent your metal from rusting, utilize the correct products as a way to get stickers off metal safely. The techniques we provide in this article remove sticker residue while also protecting the metal.
How to Remove Sticker Residue from Metal with Rubbing Alcohol
Suppose you need to get price tags off a metal piece of furniture and do not want to damage the metal; use rubbing alcohol to dissolve Gorilla Glue and sticky adhesives off metal.
Alcohol dissolves tough adhesive, making it effortless to wipe away old masking tape. Rubbing alcohol helps get sticker glue off metal in a flash. It can also be effective to get sticker residue off a shirt or other clothing.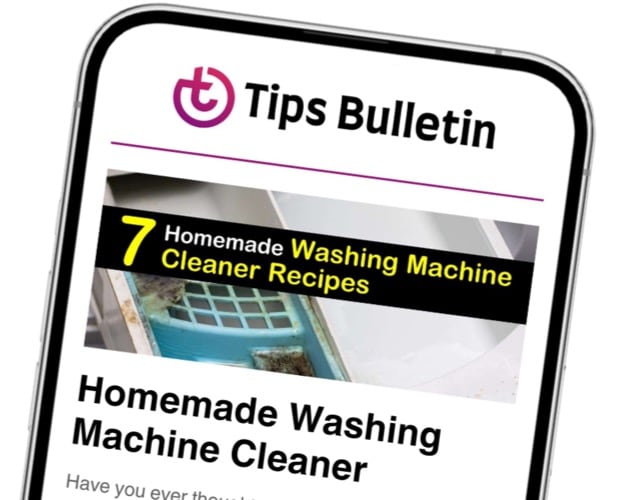 Finally, an email that Transforms Your Home.
Get the latest home and garden tips from our experts, delivered straight to your inbox.
Dab one or two paper towel pieces with rubbing alcohol, depending on how big the adhesive stain reaches. Lay the paper towel over the adhesive spot for ten minutes, ensuring rubbing alcohol touches each part.
With your soft cloth, wipe away the loosened sticky label. If some of the sticker remains on the metal, repeat the previous steps. Rubbing alcohol is also effective forremoving a printed label from glass bottlesand tin cans with sticky label residue.
Get Sticker Residue off Metal with Coconut Oil
An excellent way to remove wall stickers or get adhesive off metal is to combine coconut oil and baking soda. Coconut oil helps break down the hold that adhesives have, while baking soda helps dissolve even the oldest buildup of gunk and adhesive.
Pairing the two sticker removers offers the best chance to get rid of the entire sticker the first time, whether you are removing sticker residue from painted walls or a metal frame holding your favorite photo.
In a medium-sized mixing bowl, combine coconut oil and baking soda until the ingredients form a thick paste, keeping in mind that you may have to add a little water.
Spread the paste across the affected area and let the stain remover work for 30 to 45 minutes before wiping the area clean with a damp cloth. Use this solution to remove sticker glue from car without damaging paint.
Remove Sticky Tape Residue from Metal with Vinegar
If you thought getting duct tape residue off metal was going to be a chore, think again. With vinegar, removing adhesive residue is a breeze.
Vinegar is naturally acidic, cutting through adhesive bonds, and making the cleaning process faster. Vinegar is also convenient because it is a standard cleaning agent for other areas in your home. It is ideal for what removes paint residue from tile, baseboards, and more.
Soak a clean cloth in your vinegar-water mixture and lay the fabric across the affected area.
For the best results, let the cloth stay on the sticker for about 30 minutes before gently peeling the loosened adhesive. These are also great ways to remove sticky tape from a wall or other surfaces. Clean the remaining vinegar on the metal with warm water.
As long as you're careful with excess liquid, use vinegar to get sticker residue off your computer, too.
How to Remove Adhesive with Mayonnaise
One of the more unconventional techniques to remove sticky tape residue from metal is mayonnaise. This method is magnificent if you are short on cleaning supplies and still need to get adhesive off metal.
The oils in mayonnaise break down adhesive bonds and loosen old sticker marks. Spread a generous amount of mayonnaise over the adhesive stain and let the condiment sit for ten minutes.
Wipe away the excess mayonnaise with an old cloth and use a scraper to gently eliminate the sticker stain. Uncovering how to remove sticker residue from metal is simple when you have mayonnaise on hand.
Using a Pencil Eraser to Remove Old Sticker Residue
A pencil eraser is a helpful tool to use in combination with another sticker removal solution. To remove the sticker's larger chunks before using an adhesive remover, utilize an eraser to break off some sticker pieces.
To remove sticky tape residue from plastic or glass, rub a pencil eraser across the sticker rapidly until parts of the sticker start to break free from the surface. The friction from the movement of the rubber causes adhesives to detach.
Removing an entire sticker with only an eraser is time-consuming and not worth the effort. But, an eraser can be a great help when it is used with another cleaning solution.
How to Use Oil to Eliminate Stubborn Stickers
Like mayonnaise, other cooking products also serve as a terrific adhesive remover. Any type of kitchen cooking oil loosens the bond that adhesives form on a wall, making it a breeze to clean up even the oldest sticker marks.
To get sticker residue off metal or to strip spray paint from metal if you oversprayed, dab your preferred cooking oil on a cotton ball or old rag. Spread the cloth across the sticker stain, ensuring every part of the adhesive is covered so the oil can loosen the tough bonds.
Let the cooking oil sit on the glue for ten minutes before cleaning the area with warm, soapy water.
Peanut Butter is a Terrific Adhesive Remover
Peanut butter is not only a delicious sandwich ingredient; it also can remove sticky tape residue from metal. Peanut butter has oils that help loosen adhesive bonds and stubborn sticker marks.
Using peanut butter to eliminate sticky residue is convenient, inexpensive, and quick. Peel as much of the old sticker as you can before grabbing your peanut butter.
Spread a thick layer of peanut butter over the adhesive mark and let it sit for about 15 minutes. Wipe away the peanut butter with an old cloth and peel the loosened sticker off the metal.
Benefits of Using Scrapers on Tough Stickers
Instead of using your fingers to slowly peel away stickers and adhesive residue, utilize a scraper to make the process faster. There are plenty of different kinds of scrapers that work the peel off a sticker from a metal material.
We recommend using a scraper in addition to your favorite adhesive remover solution to save time and guarantee that every part of the sticker is removed.
Hold your scraper at a slight angle and gently push it under the edge of a sticker. Work slowly to ensure you do not damage the metal.
Utilizing Dish Soap to Eliminate Sticky Residue
If you are asking, "What gets spray paint off metal?" or "What gets sticky residue off metal?" The answer to both of these familiar questions may surprise you.
Liquid dish soap contains ingredients that help break through tough adhesive stains, gunk build up, and grease.
Combine hot water and dish soap into a bucket so the water is soapy, and soak a soft cloth in the water. Spread the soaked cloth over the sticker residue and let the warm water and dish soap loosen the adhesive for a few minutes. Use a scraper to peel off the glue.
How to Loosen Stickers with a Hair Dryer
Although using a hair dryer to remove stickers from plastics is not safe because it damages the plastic, using the tool on metal works well. The heat from the hair dryer loosens old stickers and adhesive, making it effortless to scrape away.
Hold the hair dryer close to the affected area and use the high heat setting for about 45 seconds. Test how much of the sticker was loosened by peeling one of the corners. With a scraper, remove the rest of the remaining adhesive.
To remove sticky tape residue from metal, you must have the proper tools and cleaning agents. Tools like scrapers and a hair dryer are a great start to eliminating old stickers, as they loosen grip adhesives have.
Sticker-removing agents are not difficult to find—household cleaners like baking soda and vinegar double to eliminate tough adhesives.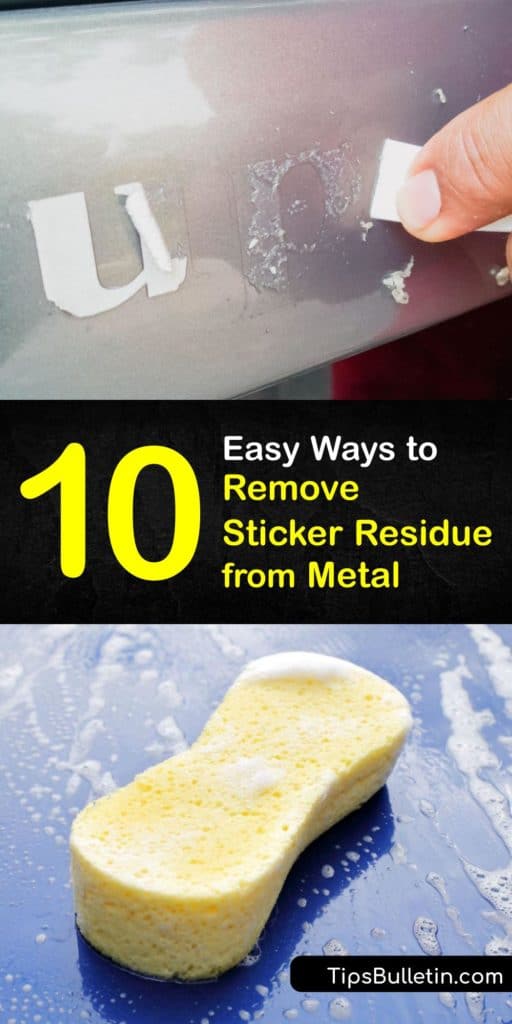 If you discovered how to remove sticker residue from metal, share these tricks to get sticker residue off metal with your family on Pinterest and Facebook.