Fruit flies are tiny flying insects that hover around your face and food, and these pesky flies seem to materialize out of nowhere. While they are not as much of a nuisance as mosquitoes since they aren't out for blood, they are still an annoyance. Fortunately, there are plants that repel fruit flies indoors and outside.
There are over 4,000 types of fruit flies worldwide, from the common fruit fly and Queensland fruit fly to the Mediterranean fruit fly. Outside, fallen fruit beneath a fruit tree attracts these pests to the area, while bowls of ripe fruit or overripe fruit in the house draw them indoors.
Since giving up fresh fruit is not an option, we have to find other ways to repel this insect to prevent a fruit fly infestation. Luckily, nature has our back when it comes to controlling many insects, and there are various flowers, herbs, and ornamental plants that keep the fruit fly at bay.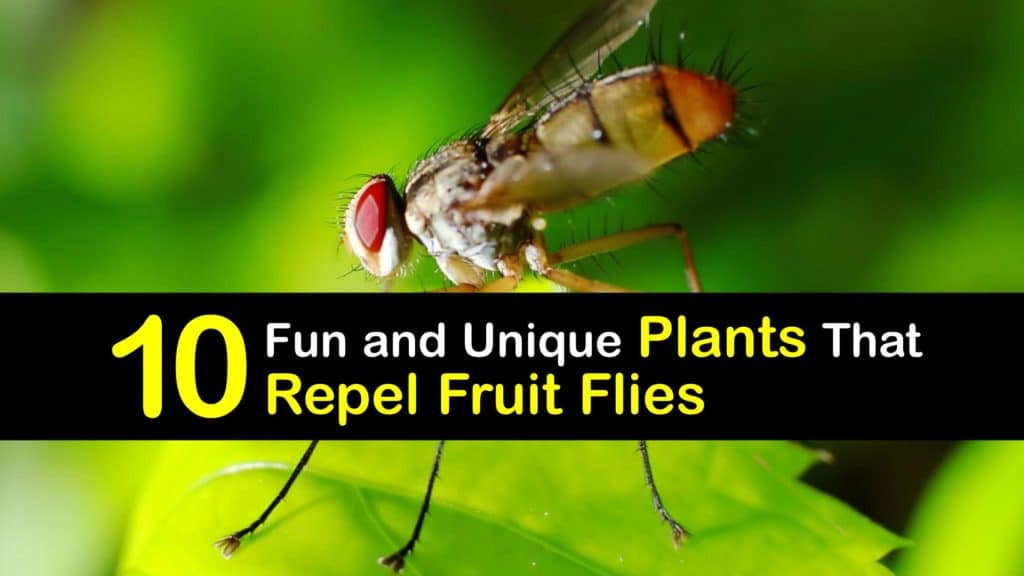 I Repel Fruit Flies Naturally with Plants
What better way to keep these pests from destroying host fruit and becoming a problem than to grow fruit fly repellent plants? While it's easy to make DIY fruit fly trap to eliminate these bugs, each plant has a unique ability that keeps insects out of the garden or home.
Growing plants that deter fruit flies is a great form of natural pest control. Find the answer to some common questions about these plants and details and growing habits to help you choose the best ones for your area, whether you are dealing with fruit fly or gnat or even mosquitoes and yellow flies.
How I Control Pests with Plants
There are several reasons that some plants work as a natural fruit fly deterrent. Some are aromatic, releasing a scent that the bugs hate, while others draw beneficial insects and predators to the space, keeping the pests at bay. There are even some plants that use the bugs as nutrition.
Plants That I Use to Repel Fruit Flies
Fruit fly repellent plants are plants that keep fruit flies away, whether you grow them indoors or outside. For these natural ways to repel fruit flies, some of these plants deter insect pests with their scent, like the bay leaf or clove plant, while others, like the Venus fly trap, catch and digest the insects for nutrients.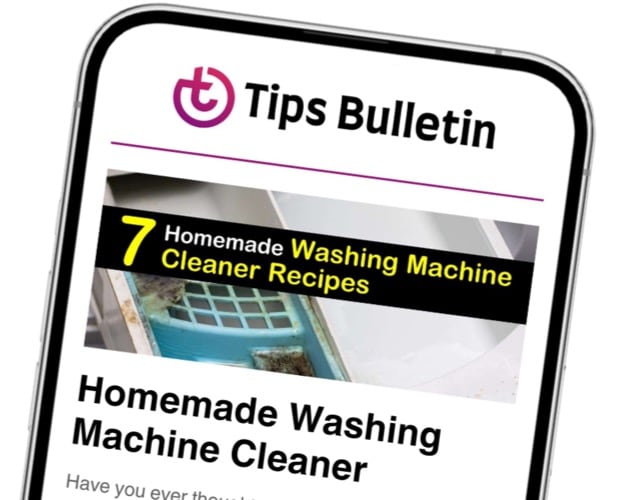 Finally, an email that Transforms Your Home.
Get the latest home and garden tips from our experts, delivered straight to your inbox.
Are Plants that Deter Fruit Flies Easy to Grow?
Once you know what plants repel fruit flies, it's time to start gardening. However, some plants are more straightforward to grow than others.
For example, basil is an easy-growing herb that is perfect for growing inside as a houseplant or outside in an herb garden. Lavender is a flowering herb that can grow indoors but grows best outdoors and requires specific growing conditions to thrive.
My Fruit Fly Repellent Plants Keep Other Insects Away
Fortunately, fruit fly repellent plants keep more bugs away than just common or Queensland fruit flies, including whiteflies, mosquitoes, spiders, aphids, spider mites, and moths. Planting them in the garden or home keeps your space free of many pests, allowing you to enjoy your time virtually bug-free.
Growing Basil (Ocimum basilicum) to Repel Fruit Flies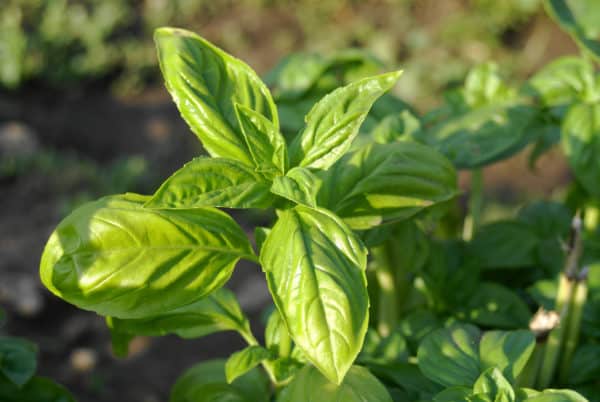 The basil plant is perfect for beginning gardeners, and it grows well outside and indoors on a kitchen windowsill. It repels flies, spiders, mosquitoes, and other insects and produces herbal leaves for cooking.
There are many types of basil, including sweet, Thai, and lemon basil, and most varieties are annual. All types enjoy warm, sunny weather, and both the leaves and flowers are edible. This fast-growing herb reaches 18 to 24 inches tall and grows well in somewhat rich soil.
It's easy to pick a few leaves of your basil plant to make your own fruit fly spray, too. Crush the leaves, set them in boiling water to steep, let the liquid cool, strain, and pour the liquid into a sprayer with a bit of dish soap. Viola!
Lavender (Lavandula) – My Herbal Plants
Lavender is a must-have if you love herbal flowers. This natural fly deterrent produces a strong, floral scent that relaxes the senses while keeping all types of flies, moths, ants, spiders, and mosquitoes away. There are French, English, and Spanish varieties, and the English strain is most effective for fly control.
Lavender plants need a lot of sunshine and air circulation, and under the right conditions, it's possible to grow them indoors. They grow 2 to 3 feet tall, 2 to 4 feet wide and prefer dry, well-draining soil.
Peppermint (Mentha × Piperita)
Mint is another fruit fly repelling plant, and peppermint is one of the most effective. Peppermint plants keep flies, aphids, beetles, fleas, moths, and other pests away, and they emit a strong minty scent that's hard to resist, whether you add the leaves to beverages or dessert.
An herb that is adaptable to most soil types, it produces pink flowers from July through August. This natural fruit fly repellent thrives in full sun and grows 1 to 2 feet tall and wide. However, it has an invasive-growing nature, and barriers are needed when planting it in a garden setting.
Lemongrass (Cymbopogon) – My Favorite Ornamental Plant for Fruit Flies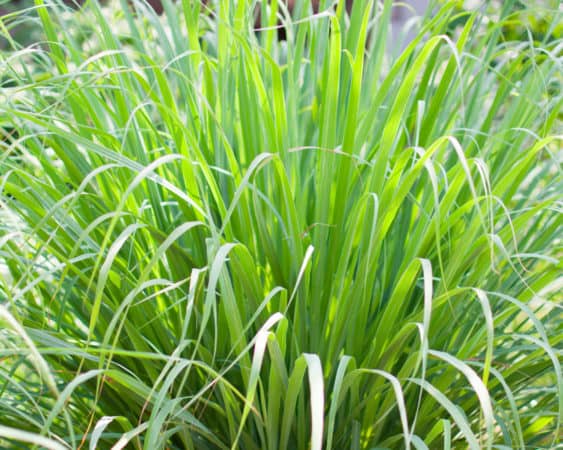 Try planting lemongrass to prevent a fruit fly, fungus gnat, mosquito, and flea infestation. The stalks of this ornamental plant emit a lemony scent that these pests hate while adding appeal to the landscape. However, it is toxic to pets, and caution is necessary if you grow it.
Lemongrass plants have an arching appearance, reaching 2 to 4 feet tall. They are hardy in zones 10 and 11 and annual everywhere else, and the foliage turns from green to burgundy and red in the fall.
Eucalyptus (Eucalyptus)
Flies, cockroaches, mosquitoes, and silverfish all detest the smell of eucalyptus, and the trees have a fast-growth rate, making them ideal if you want to fill a backyard space quickly. It's important to note that all parts of the tree are toxic to humans and pets.
Eucalyptus leaves have a menthol-like fragrance and silvery-blue color, and the tree grows up to 6 to 10 feet tall. It flourishes in full sun in hardiness zones 8 through 11 and prefers growing in well-drained soil.
Marigolds (Tagetes) – My Fruit Fly Repellent Plants with Colorful Flowers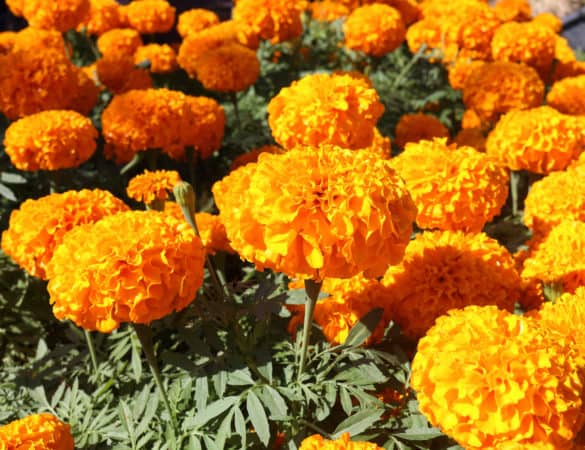 If you love brightly colored flowers and want to keep fruit flies, whiteflies, and other annoying insects out of your garden, consider planting marigolds. It's even possible to grow these plants indoors if you provide them with adequate lighting and warm temperatures.
Marigolds produce red, yellow, orange, gold, bicolor, and white blooms all summer long, and they are one of the easiest flowers to grow. Plant these annuals in full sun and evenly moist, well-drained soil, and watch them flourish throughout the season.
Citronella Grass (Cymbopogon nardus)
While the lemony citronella plant is well known for its mosquito-repellent qualities, it's also helpful for repelling fruit flies. It is a fast-growing annual and perennial grass with long, graceful-looking leaves that look elegant as a focal point in the garden.
Citronella grass thrives in part shade to full sun, growing up to 6 feet tall and 4 feet wide. It grows ideally in loamy soil but is adaptable to other types of dirt and tolerates a range of growing conditions.
Venus Fly Trap (Dionaea muscipula) – A Carnivorous Plant that Controls My Fruit Fly Problem
If you're looking for unique house plants to eliminate fruit flies, why not grow Venus fly traps? Unlike a pitcher plant that uses a pitfall trap, the Venus fly trap uses a snap trap that quickly closes once a fruit fly or other insect lands on it. This unusual-looking plant is an interesting way to catch fruit flies, and is both a conversation piece and an excellent form of pest control.
This fruit fly trap plant requires humidity, high moisture content, and acidic soil to grow. It reaches 6 to 12 inches tall and 6 to 9 inches wide at maturity, and it goes through a period of dormancy at the beginning of fall.
Sweet Woodruff (Galium odoratum)
This low-growing plant is ideal for keeping fruit flies away, produces dainty white flowers, and it looks beautiful as ground cover or in a hanging basket. It is a natural fly deterring plant with a unique scent and is common for making insect repellent sachets.
Sweet woodruff is a perennial herb in hardiness zones 4 through 8, and it blooms from April to May. It prefers part to full shade and grows 6 to 12 inches tall with a 9 to 18-inch spread.
Tansy (Tanacetum vulgare) – My Flowering Plants that Deter Fruit Flies
Tansy plants produce clusters of yellow flowers that brighten the home while repelling most types of flies, including fruit flies. Since it may cause skin irritation, caution is necessary when planting it around children and pets.
This perennial flower is self-seeding, requires very little attention from you to grow, and is tolerant of poor treatment. Plant it in indirect light and water it regularly, and it grows 2 to 4 feet tall and 12 to 18 inches wide.
While some people use a spray bottle of apple cider vinegar as an insect repellent or some sticky traps to capture fungus gnats, drain flies, and house flies, we prefer to use the power of nature to repel flies. Herbs and flowers smell better than vinegar, and they are excellent for pest control while adding beauty to the home and garden.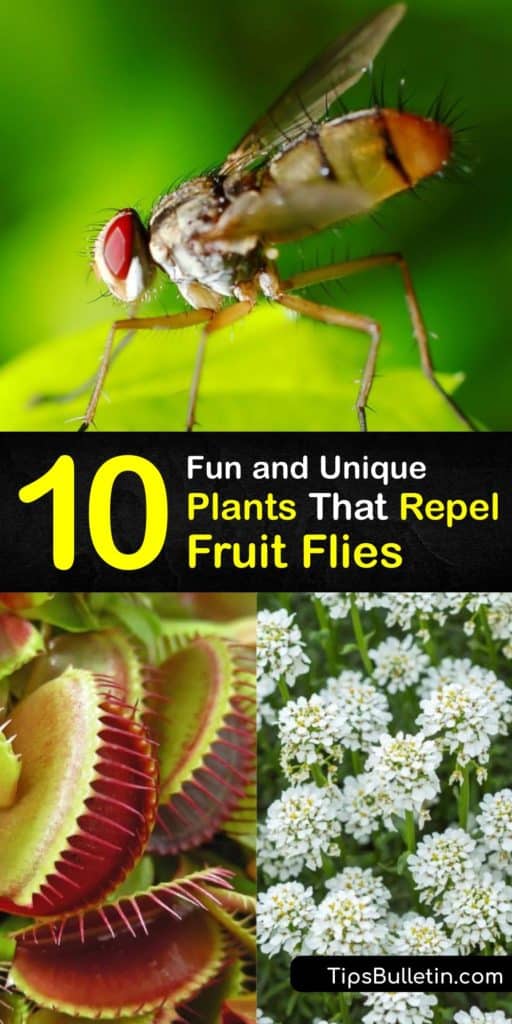 We hope you create a bug-free space by growing plants that repel fruit flies, and we'd love it if you'd share our fruit fly repelling plant guide with the gardeners in your life on Facebook and Pinterest.