The only time that it's too late to plant seeds in the garden is when the earth becomes covered with snow. Most of us know how to utilize our outdoor spaces for fruits and veggies in the early spring and summer, but knowing which vegetables to plant in fall is a bit trickier.
The most common problem when choosing vegetables to grow in fall is that not all can survive the cool temperatures during this part of the growing season. Even though it puts a limit on your options, there are still enough for a bountiful fall garden.
Learning what vegetables to plant in fall can be an exciting project for someone who hasn't done any fall gardening. While summer crops are great, you grow a deeper appreciation for the hardier plants and their ability to stay alive during cool temperatures and light frost.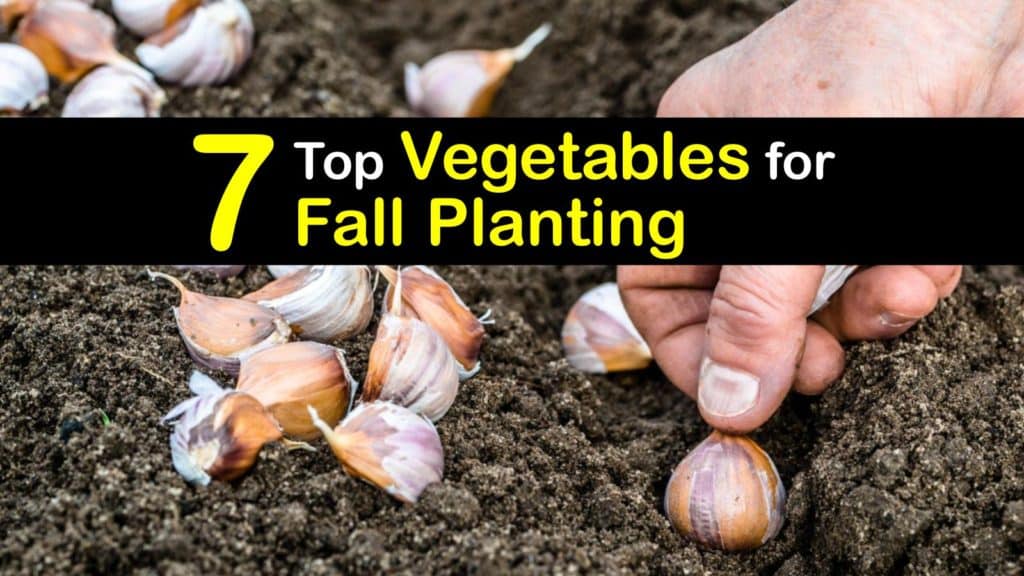 Starting a Garden in Fall
What can be planted in fall? Keep reading to have the best vegetable garden full of fall crops. Fall planting has the best return when your plots produce food from early spring up to the first frost date of autumn. The issues come up when your early-maturing plants finish growing, and your space goes to waste.
A fall vegetable is usually good to plant from mid to late summer for a fall harvest. Luckily, there are many varieties of veggies to plant in fall in every hardiness zone in the USA.
One of the most critical pieces of knowledge for learning which vegetables to plant in fall gardens is understanding your hardiness zones and when the first frost date occurs. The same goes for what herbs to plant in fall, as well as flowers.
Knowing the average first frost date allows you to align your planting dates so that younger plants have time to mature before the peak of summer heat or the frigidness of autumn's cool weather.
The best seeds to plant in fall are ones that thrive when planted in midsummer and mature quickly or tolerate a little frost in early winter.
Pay attention to the maturation time listed on your seed packets or transplant tags. Germination that takes too long could mean your plants aren't ready by harvesting time. On the bright side, these fast growers have to deal with fewer pests and are less likely to become damaged.
Did you know that there are even fall roses? Some roses in certain growing zones bloom well into autumn, providing colorful beauty when leaves are usually dropping.
What Vegetables to Plant in Fall
Once you learn vegetables to grow in fall, including what vegetables to plant in September, you won't have to look them up again. Most of these vegetables are grouped by families and have similar growing needs.
When looking at vegetables to plant in November, note that while most cool-season crops are ready for harvest at the beginning of autumn, those planted in late fall might not be ready until the spring.
If you plan to sow seeds in fall, select only the hardiest cultivars. As long as the ground's soil is warm enough for speedy germination, these plants are some of the nicest vegetables to plant in fall.
Top Vegetables to Plant in Fall: Leafy Greens
The first vegetables to grow in fall that most people learn about are leafy greens. Veggies like collards, arugula, Swiss chard, and spinach are excellent plants that survive until fall or through winter. Many are also veggies to grow indoors if your outdoor climate isn't suitable.
They all have unique flavors that won't let your taste buds get bored, yet they're also incredibly nutritious and give you peace of mind knowing you're feeding yourself high-quality foods.
Even when temperatures drop below freezing, there are still occasions where you might be able to pop outside and harvest a couple of leaves.
These types of plants are great in soups, dehydrated, or sauteed with other tasty veggies. If you hope to extend their life in the garden beds, be sure to mulch heavily around the base to keep soil temperatures warm.
Brassica Plants
Brassica plants are arguably the top fall vegetable choice. This family also includes many different options like cabbage, broccoli, radishes, cauliflower, kale, kohlrabi, rutabagas, Brussels sprouts, and turnips.
Crop rotation is a crucial part of these plants' success. Diseases and pests tend to linger in the soil even after they have been harvested.
You don't want to transplant these issues to your new brassica plants. Once you find a clean location, replenish the soil with organic matter, and ensure they are in full sun. You may even find a vegetable for shade or at least partial shade. Use a row cover to protect them from any pests who are still flying around.
Carrots
Different types of carrots are the foundation for a lot of homestyle recipes. They are flavorful raw and cooked, can be sown directly into the soil, and have high yields. Better yet, the greens are edible, so you don't have any food waste. If you don't like carrots, try planting parsnips instead. These are veggies to plant in August for a fall crop or in late winter for a spring crop.
Cut the carrot greens from the top of the root where the stems start to turn stiff. Fill a large glass mixing bowl with ice-cold water and submerge the stems for a few minutes. Stir the leaves with your hands to remove as much dirt as possible.
Remove the leaves from the water and put them in a salad spinner or on paper towels to dry completely. Once the greens dry, finely chop the garlic cloves. Heat a medium-sized pan over medium heat with the olive oil and add the minced garlic into the oil.
Cook it for 30 seconds until it starts to brown and become fragrant. Stir in a pinch of spicy red pepper and stir it for another 30 seconds.
Add the carrot tops to the pan and stir them constantly until covered in oil. After they wilt, remove them from the pan, set them on a serving plate, and sprinkle with coarse salt.
Hardy Vegetables to Grow in Fall: Onions and Shallots
A lot of our favorite recipes wouldn't taste the same without onions. Allium plants have a long growing season. Planting onion seedlings in the fall ensures that they'll be ready the following summer.
Onion sets must have plenty of time to establish themselves before the ground freezes. After planting shallots and onions, and they are established, these alliums are some of the easiest vegetables to care for.
Garlic
Garlic bulbs are useful for many different purposes aside from food, like fighting colds and flu. The fact that it is bursting with flavor is only one of the benefits.
The best time to plant garlic is in the fall, around late September. Don't forget to add lots of mulch to protect them during the winter.
Pole Beans
Pole beans are a hardy vegetable choice loaded with nutrients. The best way to eat pole beans is when freshly picked. Most pole bean planting times are around late November. They establish themselves over the winter and produce high yields the next summer.
Tasty Fall Veggies: Asparagus
We adore asparagus, and it isn't as tricky to grow as you've probably heard. As long as you have patience and the proper asparagus growing conditions, there is no reason why you can't grow asparagus.
When is the best time to plant asparagus? The sooner the better, as asparagus takes at least two years to harvest the crowns, but the unforgettable flavor is worth the wait. If you can hold off on harvesting them, you'll be rewarded with produce for over 25 years from these fall crops.
Learning about vegetables to grow in fall may come as a surprise to some people. There are more options than you may have believed.
Forget the narrative that frost kills all plants. If you choose the hardiest cultivars, it's possible to have a fall vegetable garden booming with life.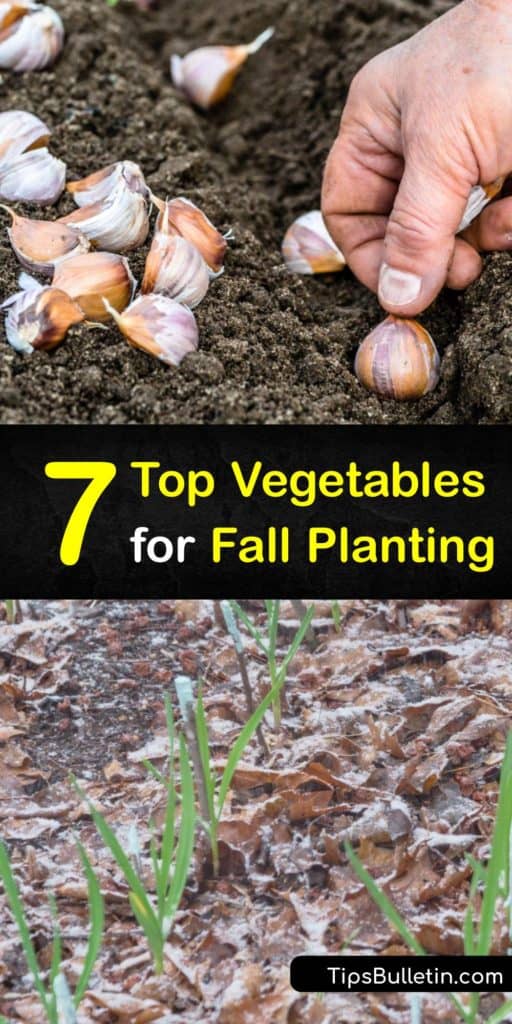 If this guide full of vegetables to plant in the fall has helped you utilize your garden beds longer, share this list of what vegetables to plant in fall on Facebook and Pinterest.