Unlike traditional a gas stove, glass top stoves are sleek and elegant in their overall appearance. They are also ideal for doubling as extra counter space when you're not cooking. We searched high and low for the best DIY glass stove top cleaner we could find.
A brand new glass stove looks exceptionally modern and beautiful when paired with stainless steel. Unfortunately, both of those surfaces need a little TLC when it comes to cleaning. While you can use store-bought cleaning products such as Bar Keepers Friend, Windex, Soft Scrub, or Magic Eraser, it's just as easy and better for the environment to use natural ingredients.
Don't worry; you can easily clean that smooth top without leaving behind scratches and smears. All it takes is some DIY know-how, a little elbow grease, and the right ingredients. Here are our favorite tips for cleaning a burnt glass stove top to keep your kitchen looking fresh and clean.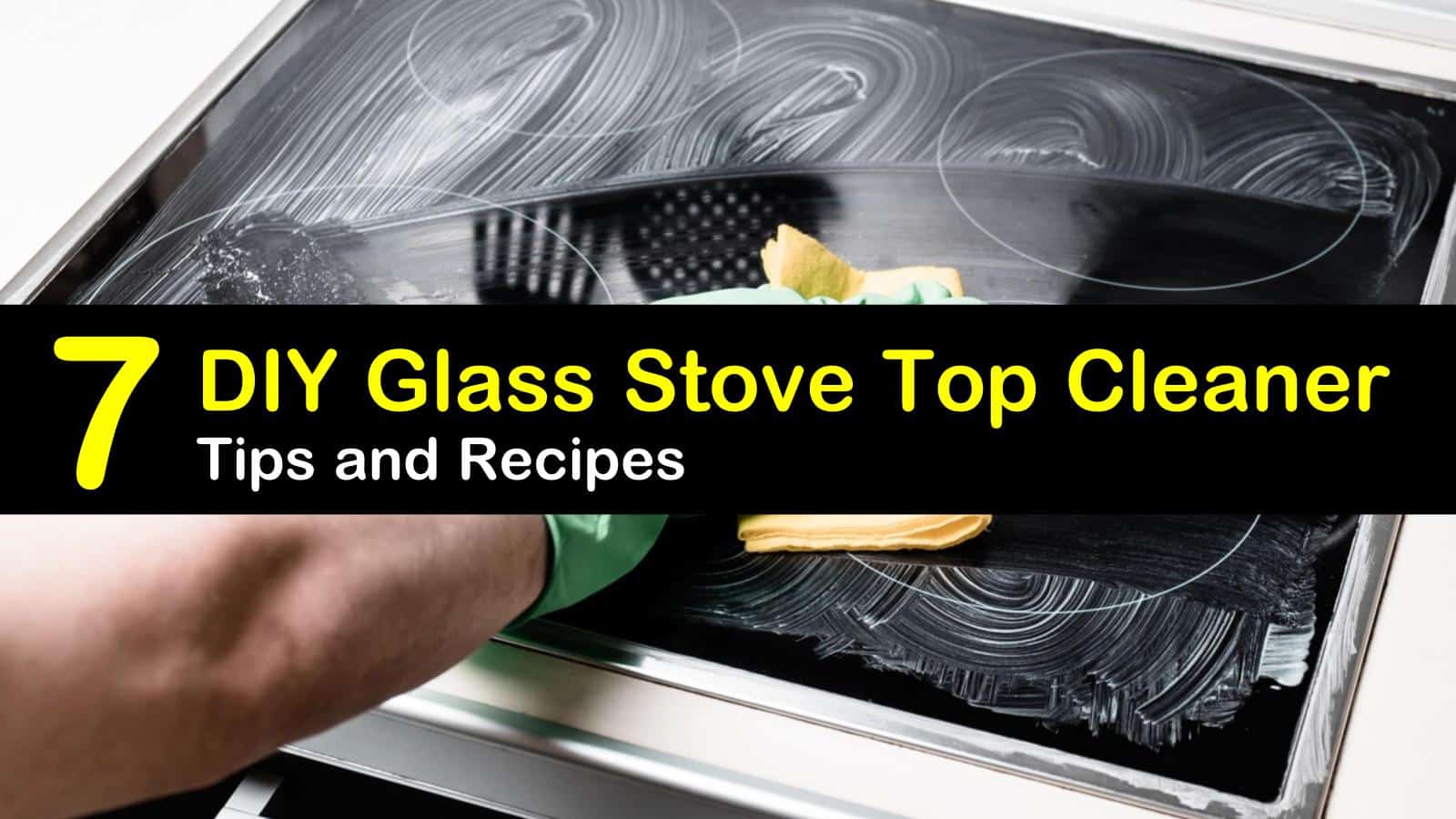 Do-It-Yourself Glass Stovetop Cleaning Solutions
Cleaning a gas stove top doesn't have to be difficult. Just gather a few simple supplies that you probably already have on hand and make sure that the stove is cool before beginning any of these cleaning methods.
Cleaning a Glass Stove with Baking Soda and Vinegar
This particular DIY glass stove top cleaner is ideal for routine cleaning that requires a little extra elbow grease. You may want to perform this method once or twice a month to maintain the shine and beauty of the glass cooktop. Vinegar is also a great solution to clean glass on a gas fireplace to keep your oven or fireplace looking new.
Pour the white vinegar into the bottle and spray the surface of the cooled cooktop. Sprinkle a decent amount of baking soda over the surface and place a hot, wet towel over the stove top. Allow the towel to sit for about 15 minutes. This process helps to loosen any gunk build up.
After you remove the towel, use the microfiber cloth to wipe away the vinegar and baking soda. Give the stove top another spray of vinegar and wipe the surface with the cloth to remove any streaks. As a DIY gas stove top cleaner or one for your electric range, vinegar can't be beat for its sanitizing and stain removal properties.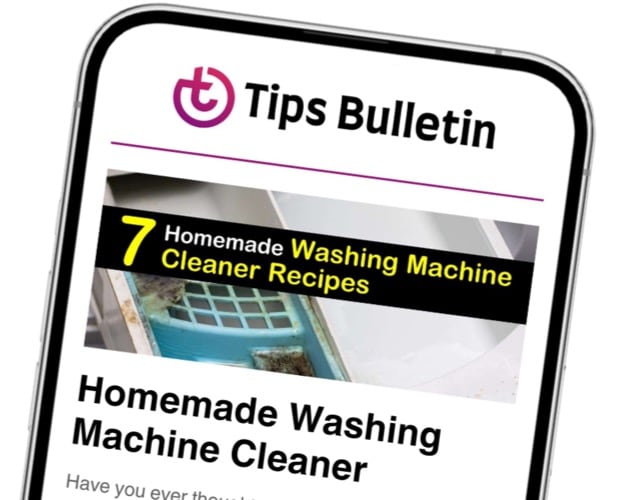 Finally, an email that Transforms Your Home.
Get the latest home and garden tips from our experts, delivered straight to your inbox.
Cleaning the Cook Top Daily
Vinegar is excellent for loosening food spills and grime. It also doesn't leave streaks behind like many other all-purpose cleaners. Following this procedure each time you cook will keep your glass stove clean and shiny.
Fill the spray bottle with the vinegar and make sure that you label it for secure storage and future use. Spray the vinegar onto the stove top and wipe up the area using a microfiber cloth. It's as simple as that.
While this solution is ideal for your glass stove top, it also works very well to clean a stainless steel cooktop. Make all your appliances gleam with vinegar and a bit of elbow grease.
How to Clean a Glasstop Stove Without Scratching It
This process is by far the most straightforward way on how to clean a glass top stove without scratching it. You only need one ingredient you may already have in your bathroom. It's perfect for doing those quick cleanups on small burnt food stains.
Squeeze some of the toothpaste onto the dried, stuck-on food. Using a circular motion, gently rub the stain with the toothbrush. Let the spot sit for about 15 minutes. Clean up the toothpaste and dirt using the damp cloth.
Natural Glass Cleaner
This method is our favorite natural way to clean a glass stove top, as it uses only three ingredients found in your kitchen. The best DIY stove cleaning solution is a natural one. It is not only better for the environment, but your health, as well.
Mix the water, soap, and lemon juice in a bowl. Soak the cloth in the mixture and wring it out so that it is slightly damp. Lay the cloth out over the glass top burner.
Let it sit for about half an hour. Wipe the area cleaning using a wet cloth until you have a clean glass stove top.
Homemade Glass Cooktop Cleaner
Create a homemade glass cooktop cleaner using items found in your kitchen. This glass cleaning method removes those dried food stains that collect around the burners, leaving a clean and shining surface.
Squirt a little dish soap onto the stove top and gently spread around. Add the baking soda to the soap by sprinkling it across the stove top. Pour about one tablespoon of peroxide onto the middle of the stove, and blend the ingredients using the brush.
Gently scrub away any grime and food debris from the glass top. Use a paper towel to wipe down the top of the stove.
Quick and Easy Glass Top Cleaning
This cleaning method is ideal for cleaning up after those dinner-time spills. You know the one, right? That pan of sauce that you turn away from for a moment only to discover it has boiled over. Yep, that one. This method is quick, simple, and gets the job done.
To get rid of grease on stovetop or for general cleaning, add one or two drops of the soap to a wet sponge. Using the sponge in a circular motion, gently wipe away the food stain with the soapy water.
Wring out the sponge in fresh, clean water and wipe away any remaining soap residue. Spray some vinegar onto the stove top and wipe dry with a paper towel. It's as good as new!
How to Clean Glass Using a Razor Blade
There may be times when food has dried so severely on the stove that you may need to use a razor blade to clean a glass stove top. Yes, this does sound a bit scary, but trust us when we say that it can be done safely.
The first step to take before using this cleaning method is to check your owner's manual to be sure that it does not advise against using a scraper for cleaning. Fill the spray bottle with the vinegar and spray it onto the cooled surface of the stove top. Focus the spray onto the crusty areas.
Holding the cutting edge of the razor blade at a slight angle from the stove top as flat as you can, lightly scrape the food debris from the surface. Avoid using the corners of the blade to prevent surface scratching.
Using a clean microfiber cloth, wipe away all of the vinegar and dirt residues. Give the stove another spritz of the spray and wipe clean.
There is nothing like the dismay you feel when your dinner begins to boil over onto that shiny glass top stove. What's done is done. You might as well enjoy your dinner and deal with the spill later.
There is no need to worry about that mess if you apply any of our DIY cleaning methods. Grab a spray bottle of vinegar, the box of baking soda, and a damp cloth, and you're good to go!
Recipe for DIY Glass Stovetop Cleaner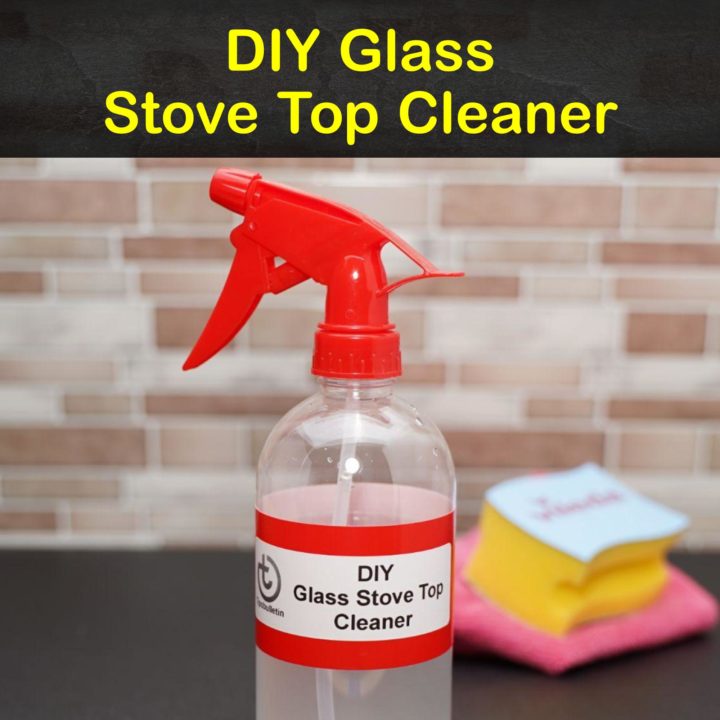 DIY Glass Stove Top Cleaner
Bring the shine back to your glass-topped stove!
Tools
16-ounce spray bottle
Measuring cup
Microfiber cloth
Instructions
Pour the vinegar into the sprayer.
Spritz the glass stove top.
Wipe clean with the microfiber cloth.
Notes
Vinegar is also ideal for stainless steel stove tops.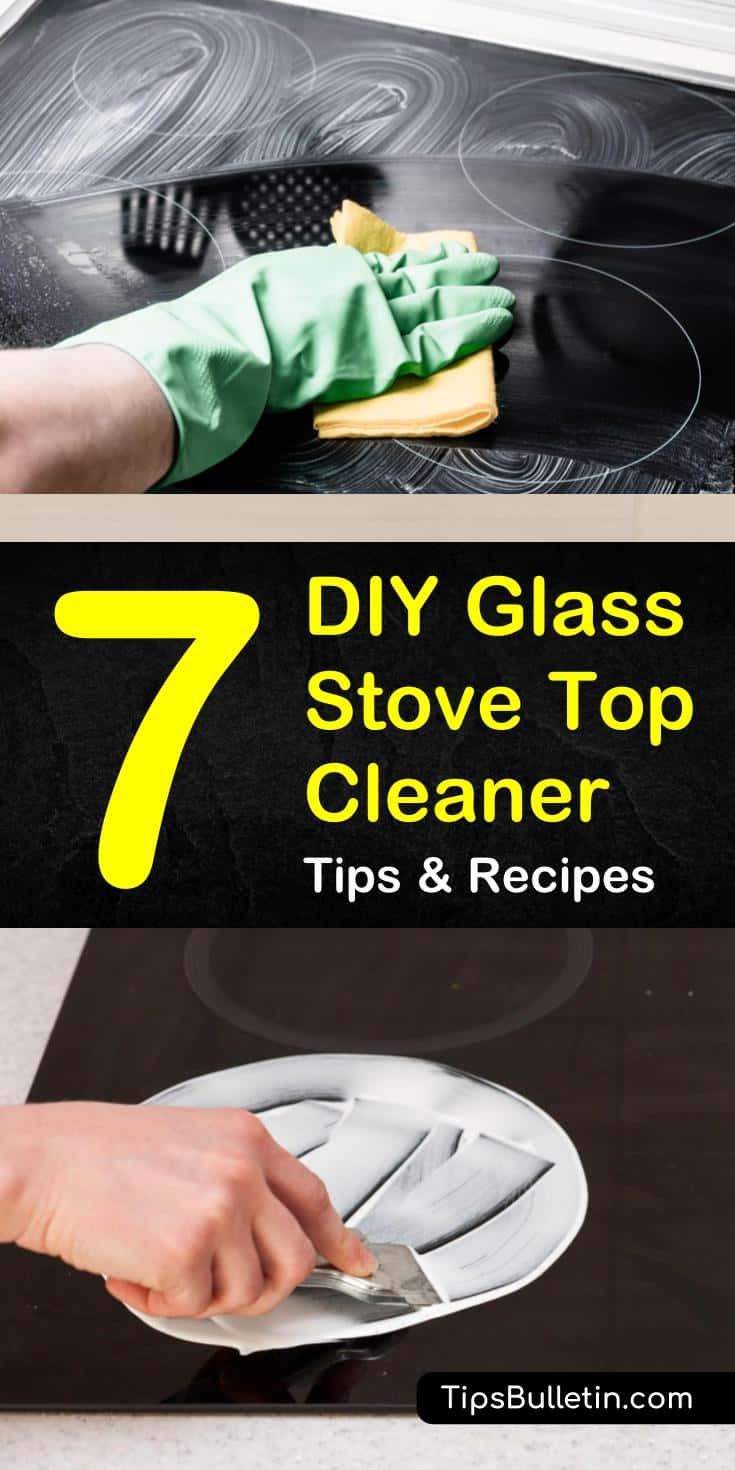 As you can see, it is possible to have those shiny things in life without the headache and hassle. Feel free to share our DIY glass stove top cleaner solutions with your family and friends on Pinterest and Facebook.