A ground cover plant often comes with specific requirements in mind. While its primary purpose is to fill in blank spaces in gardens by providing a little extra texture and color, it also needs to be amenable to things like low lighting. As a result, finding ground cover plants for shade is just as critical as finding the right size plant for the job.
So, where do you start? Something to look for when selecting the right plant for your yard is whether it does well in partial or full shade conditions.
Those species that thrive in part shade ask for about four to six hours of sunlight each day, so placing them as companions for taller plants is ideal. If planting under or around a tree, then choose a plant that loves full shade.
Other things to consider are climate and location. Heat-loving plants require extra light in colder regions, so they fare even worse in partial or full shade conditions than their specified hardiness zones.
The same goes for plants that love cooler locations, which might benefit from more shade than usual in sunnier weather.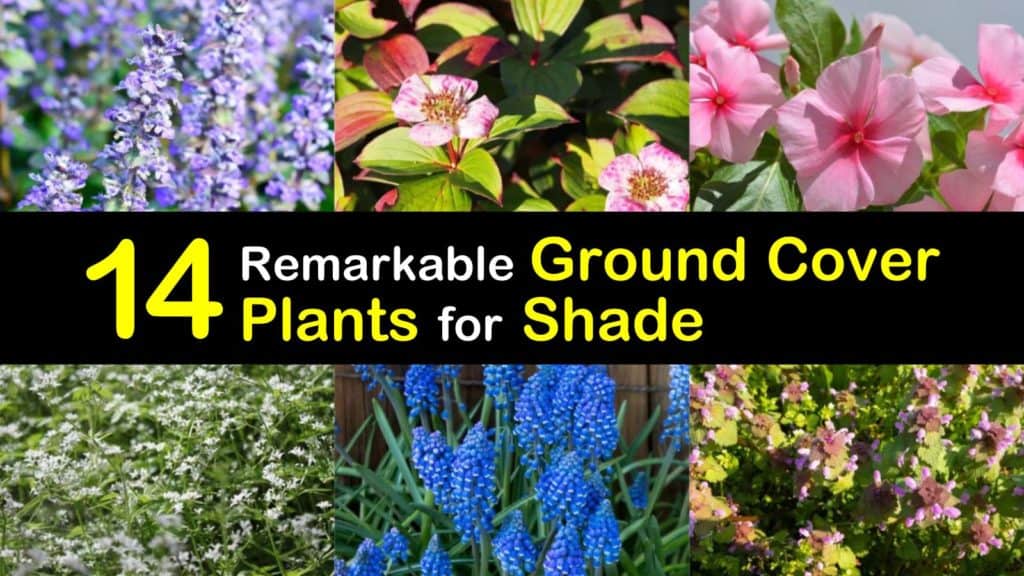 Sensational Plants that Actually Thrive in Limited Lighting
There are numerous types of ground cover plants to make the decision even more effortless. Some bear small flowers that enhance the beauty in gardens, while others allow taller flowers their spotlight by providing leafy green borders. Whichever you choose, we have a little of each below.
Bugleweed (Ajuga reptans)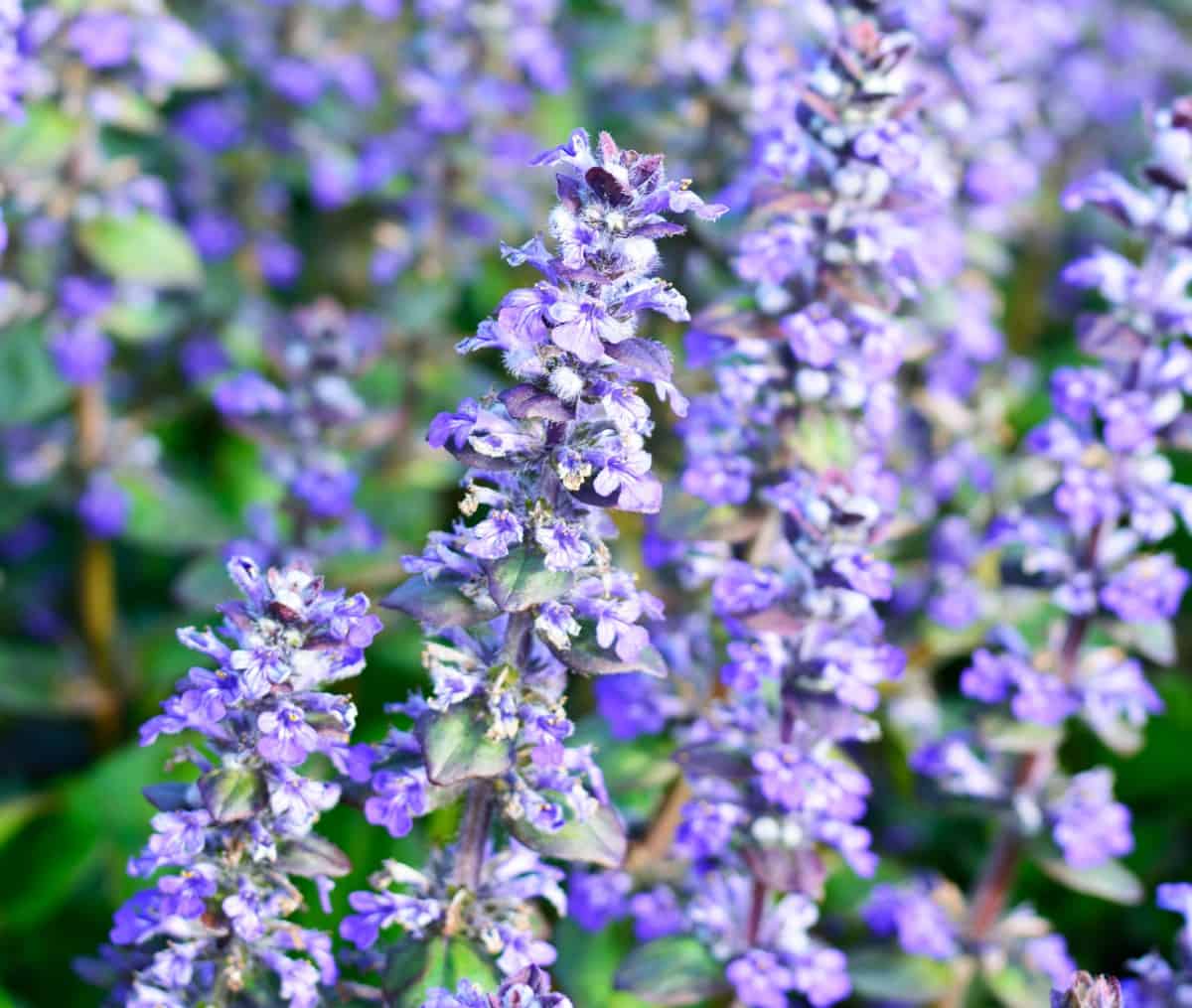 One of the best plants to start with is Bugleweed, a lovely flowering plant that blooms in the mid to late spring months. Flowers on this ajuga plant grow in tall spikes, similar to lilac, and reach about 8-10 inches tall.
When not in bloom, the plant only reaches about one foot in height. Bugleweed is not as tolerant of high traffic areas as other plants, so placing it away from sidewalks and paths is best.
Otherwise, this evergreen perennial is relatively low-maintenance and even attracts wildlife like bees and songbirds.
Provide plenty of air circulation in the soil to allow roots to flourish, keeping the earth at a somewhat acidic level. Water plants only after the top one or two inches of the soil dry out.
Sweet Woodruff (Galium odoratum)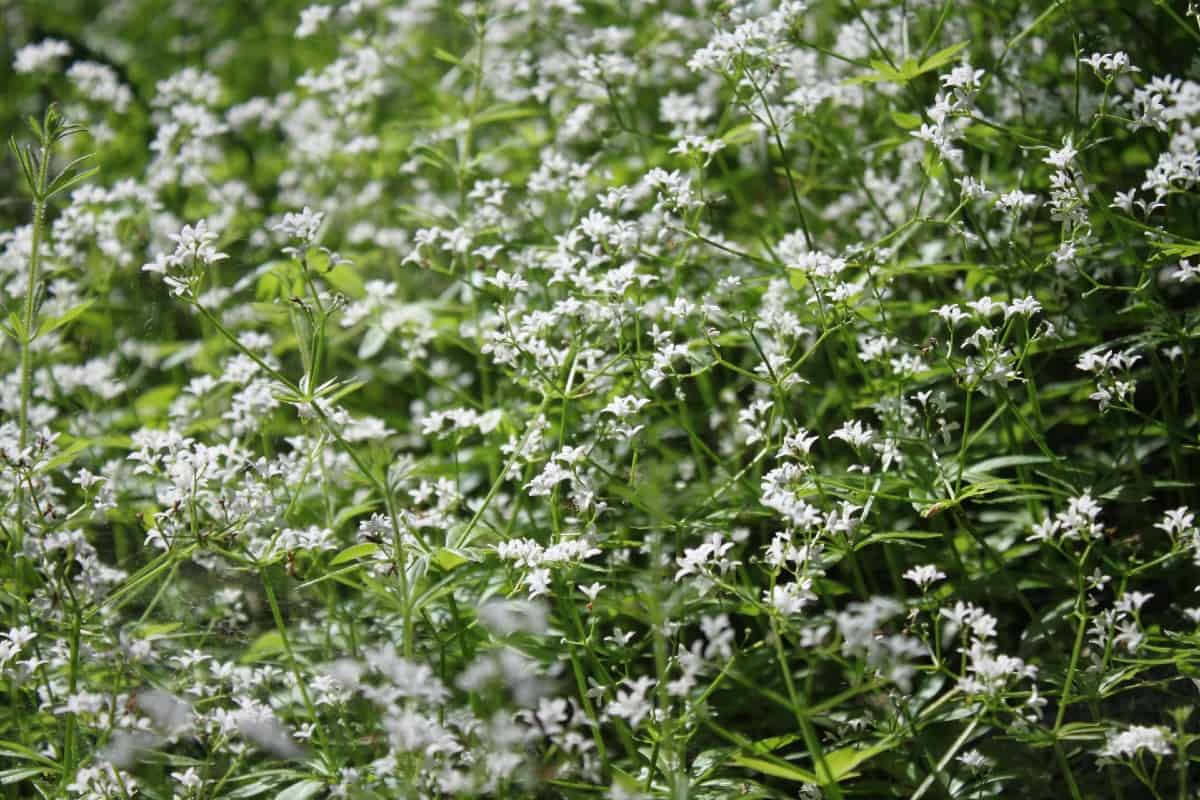 Another fantastic choice for a low-maintenance flower is Sweet Woodruff. These plants prefer wet soils but do just as well in dry and shady conditions. They are somewhat invasive when given too much water to thrive.
One way to curb that possibility is by only watering the plant during a prolonged period of drought. In April or May, this perennial herb sprouts tiny white flowers.
The thick cluster of leaves forms a mat around the base of taller flowers, making them ideal for reducing weeds, especially when combined with mulch or other weed prevention methods. The plant also has some unique uses, such as flavoring punch.
Madagascar Periwinkle (Catharanthus roseus): Easy-to-Maintain Groundcover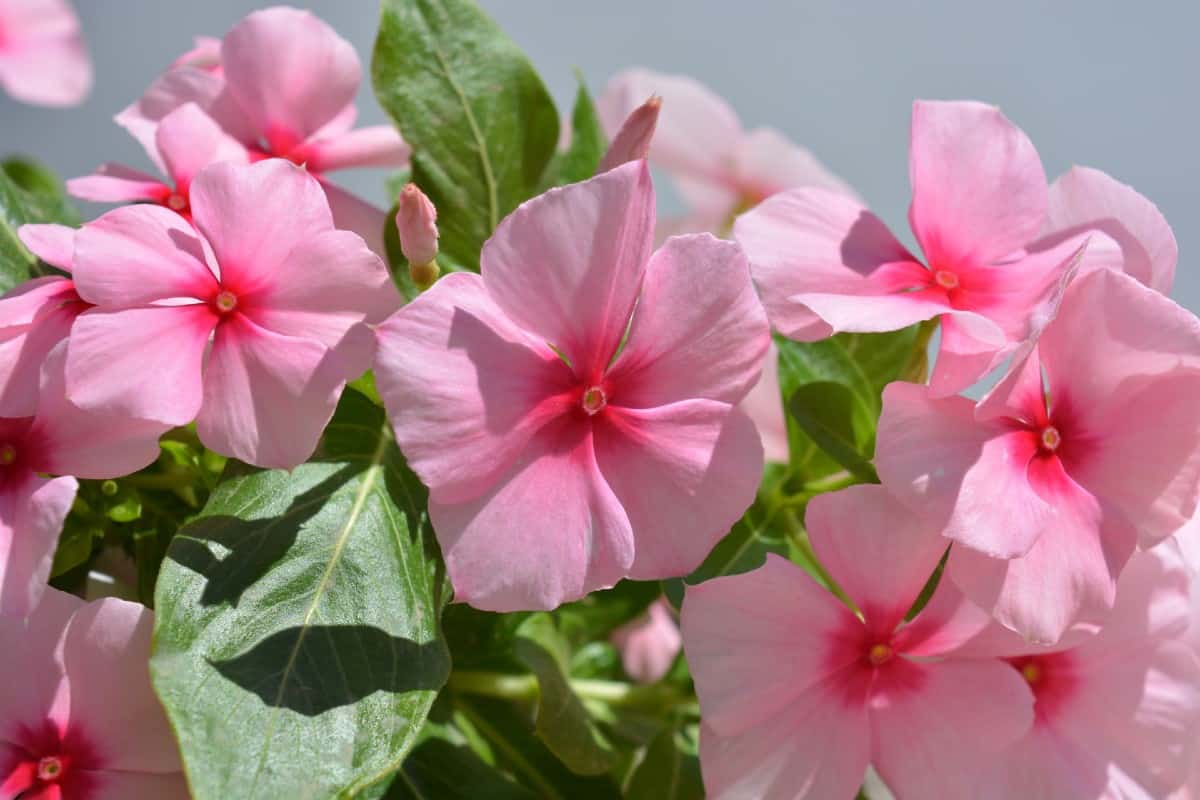 Madagascar Periwinkle is an incredible option for ground cover plants that love shady areas. Similar to Sweet Woodruff, the flowers require minimal watering.
Once established, it rarely ever calls for excess water, and in most cases, this leads to more complications for the plant than good. Bloom time for Madagascar Periwinkle begins in May and lasts until October.
During that time, the small shade loving flowering shrubs display gorgeous petals on peach, white, pink, or light purple flowers. The perennial is also said to provide specific health benefits that strengthen memory functions and lower chances of diabetes.
Lily of the Valley (Convallaria majalis)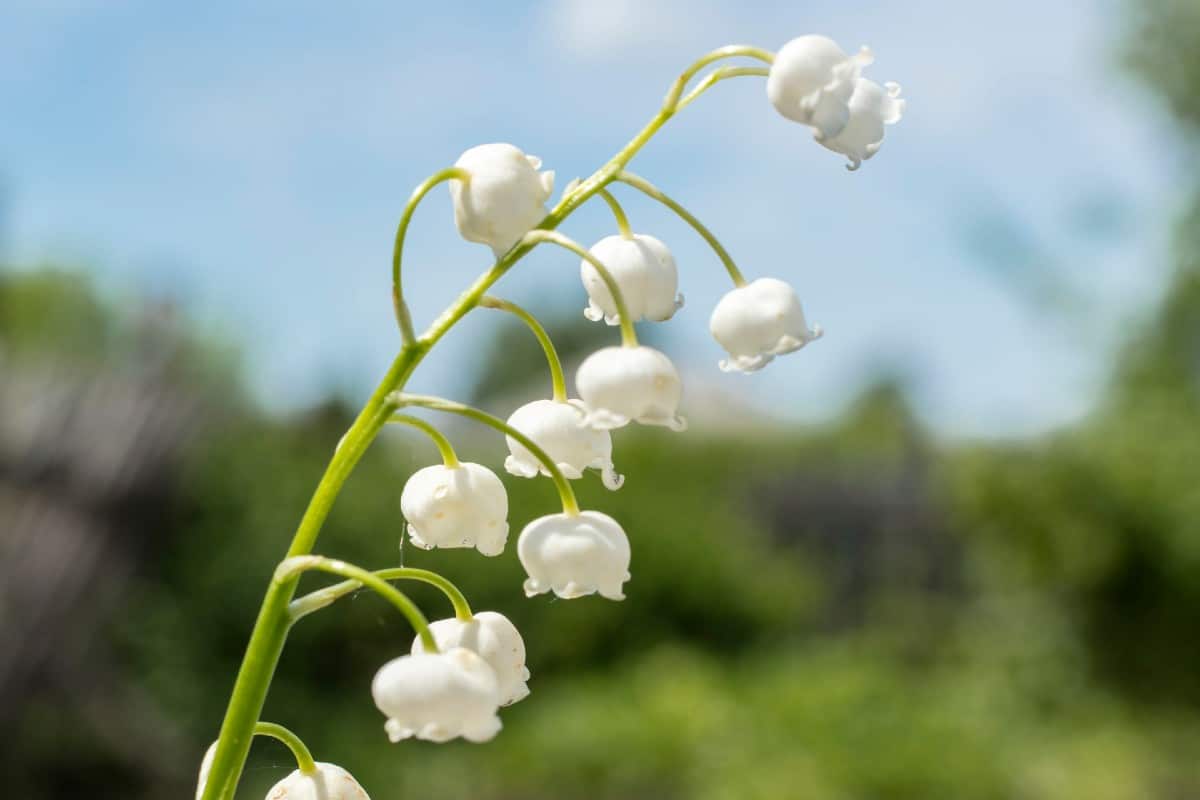 An exotic flowering plant for gardens is Lily of the Valley. This plant grows only to about a few inches in height, making it ideal for filling in empty spaces.
Between March and April, these flowers on the ground bloom for approximately four weeks at a time, producing white flowers in the shape of adorable tiny bells.
During the growing season, spread a little bit of 10-10-10 fertilizer around the base of the plant in the form of slow-release granules. Water the plants when the top two inches of the soil starts to dry out and keep them away from animals and small children, as they are poisonous.
Many gardening experts suggest placing this flower in full shade, though it will tolerate somewhat brighter lighting levels in cooler regions. Either way, it's the perfect plant for nestling beneath trees.
Deadnettle (Lamium): Ground Cover Plants for Shade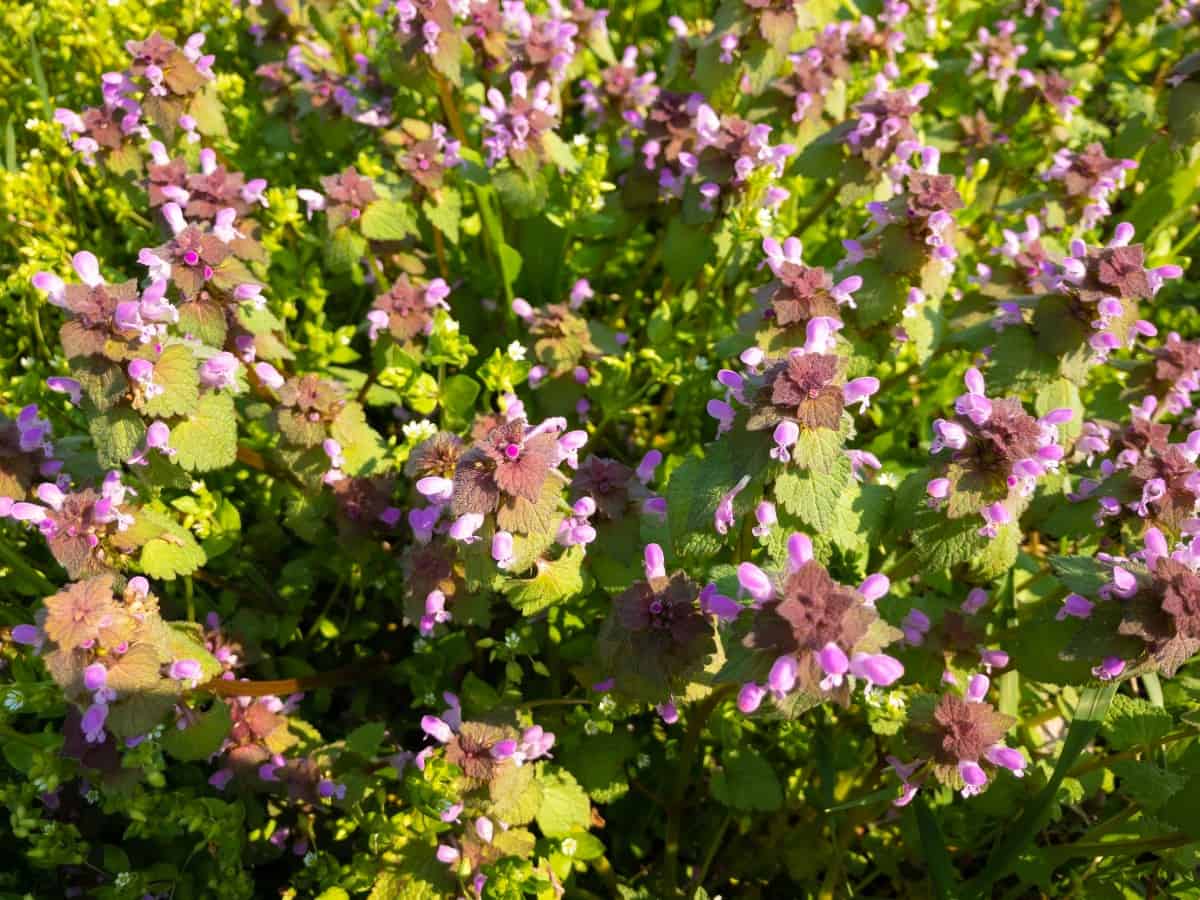 Deadnettle is a stunning plant that blooms in late spring to early summer. The purple or pink flowers resemble snapdragons, while the dense foliage covers vast areas as a groundcover.
For best results with flowers, prune them back after the first blooms appear for the most effective strategy to promote growth. Deadnettle is easy to grow and found throughout most of the country.
It prefers locations within 4-10 of the USDA hardiness zones. Keep it in moist, well-drained soil when planting and either in part shade or full shade conditions, depending on the brightest sun in your area.
Japanese Pachysandra (Pachysandra terminalis)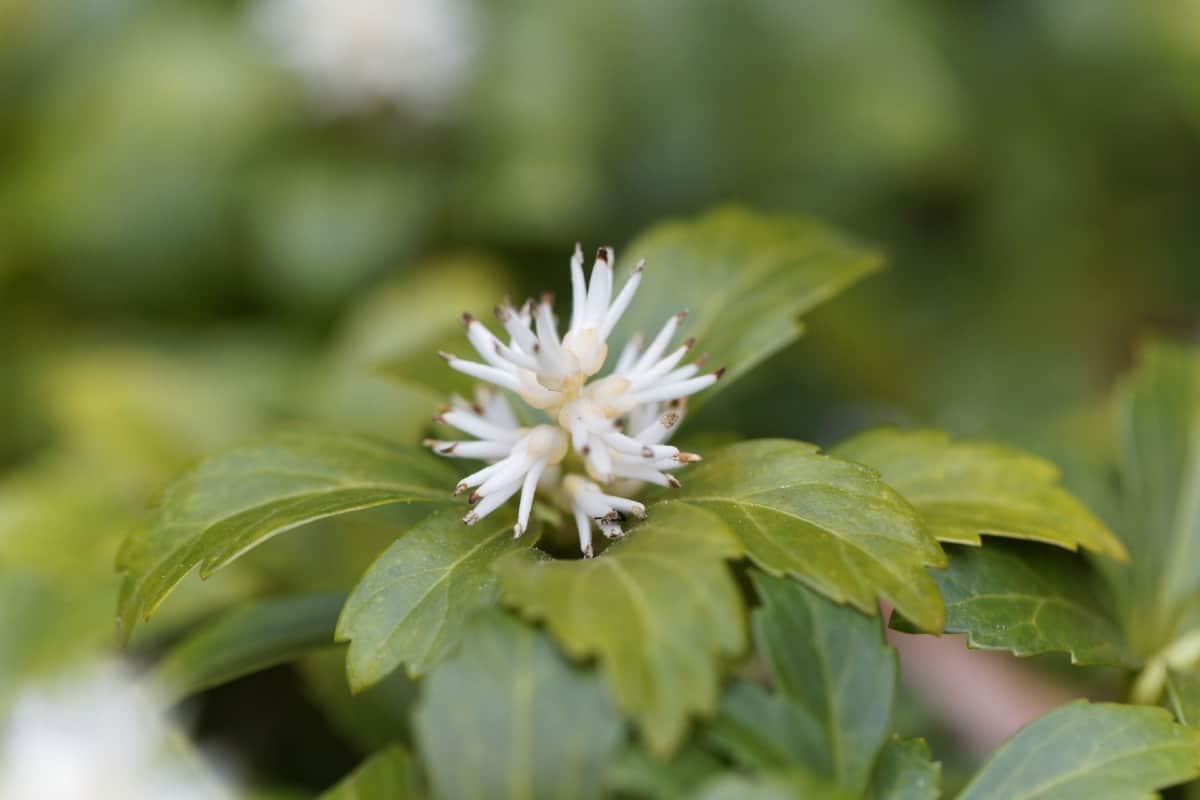 The next creeping evergreen perennial is Japanese Pachysandra, also known by the name Spurge. The plant originates from Japan, but it is also found in other Asian countries.
One of its most prominent features is its gorgeous green leaves, which spread out and fill in large open areas on your home's terrain. This low-growing plant reaches just under one foot in height and can spread up to one and a half feet in width.
While it is tolerant of most soils, even clay, it cannot abide soggy ground conditions. Instead, maintain moist soil that is properly drained and leave all varieties in part to full shade.
Periwinkle (Vinca minor)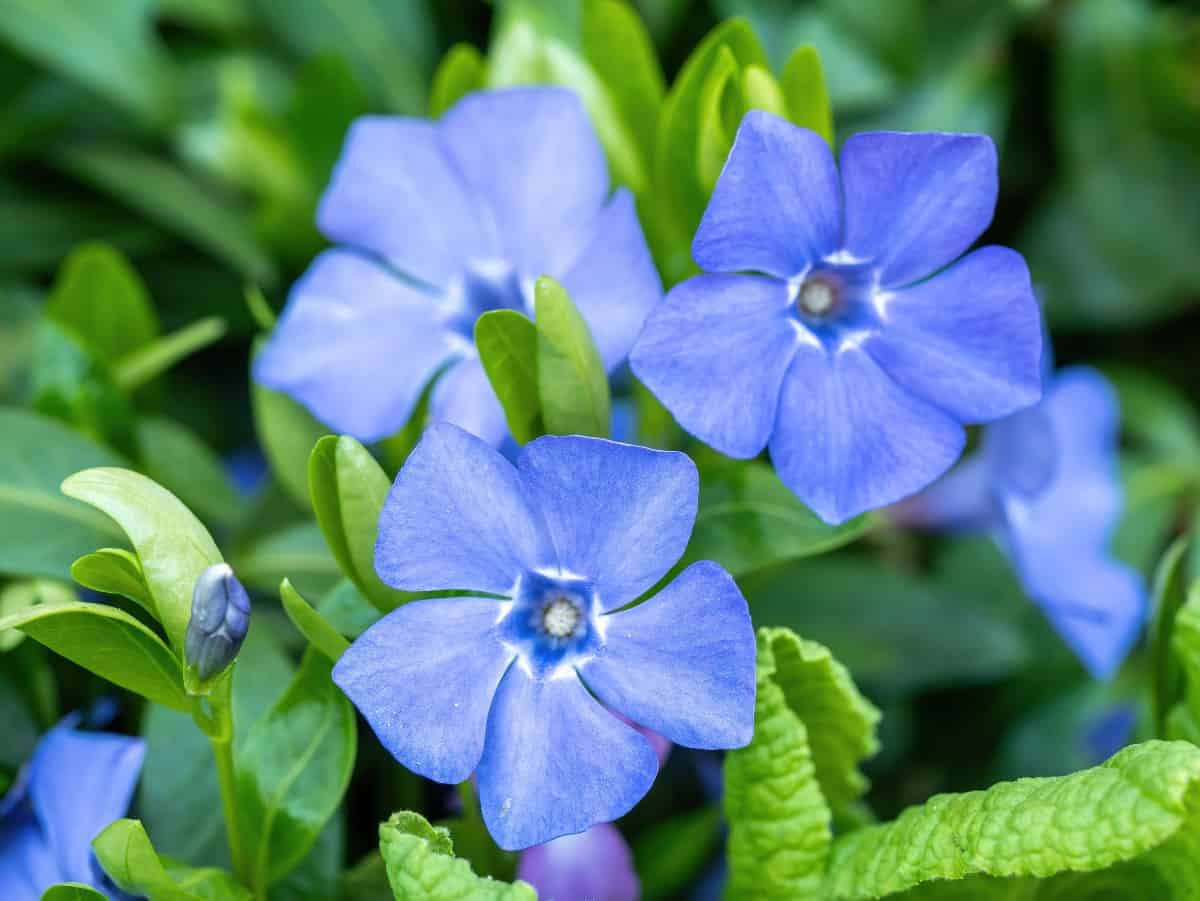 Periwinkle is a gorgeous flowering plant that comes in numerous varieties, including trailing vines. Most of the time plants only reach about 6 inches tall, though the shade tolerant vines can reach up to 18 inches in length.
Eye-catching purple flowers bloom starting in May or June and last for several weeks. Throughout the rest of the year, the plant displays broadleaf foliage that is just as beautiful when settled around taller flowers.
Periwinkle is a relatively sturdy plant from the dogbane family and is virtually pest-free. However, it doesn't come without its drawbacks.
Many landscapers consider periwinkle a potentially invasive plant, which means it is especially important to monitor the specimen's spread and growth rate.
Plantain Lilies (Hostas): Lush Green Foliage with White Flowers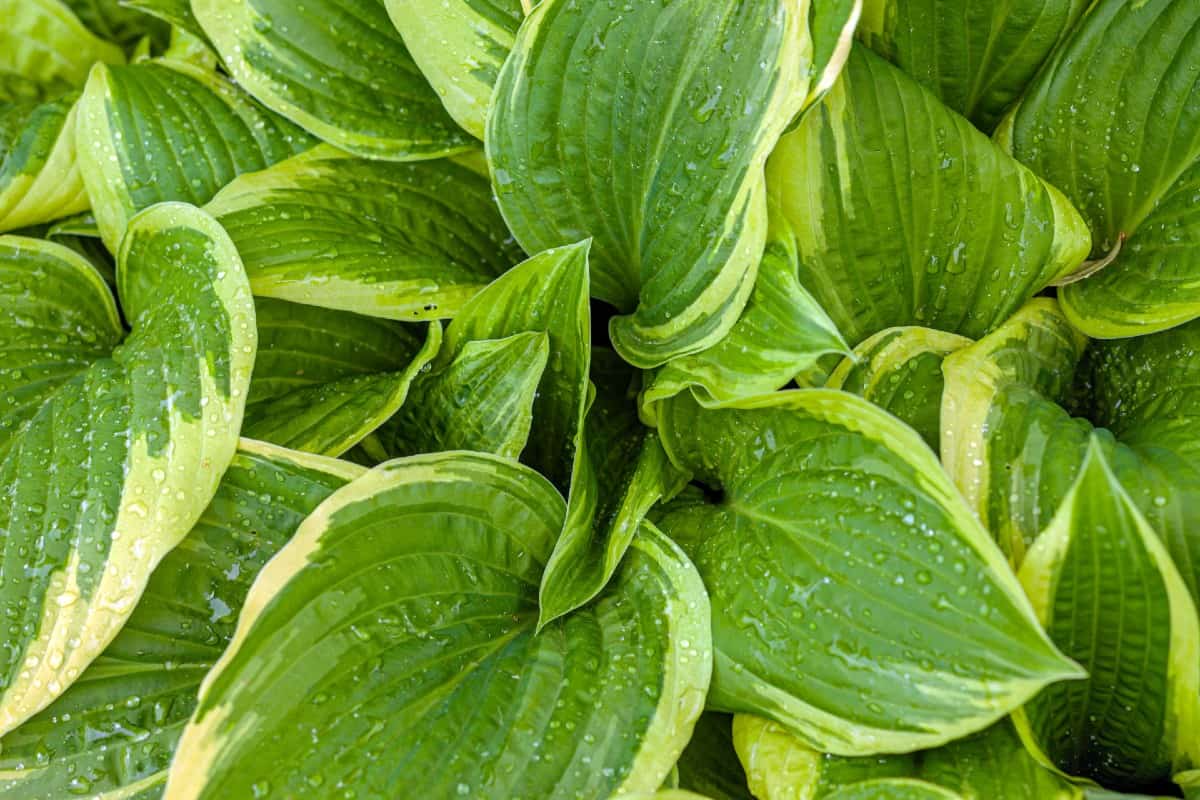 An impressive specimen to add to your garden collection is the Plantain Lily, which comes from the hosta family. Hostas are composed of thousands of different varieties, that include changes in size and tolerance to sunlight.
Even the leaves vary in their colors across the different species. Some may project yellow and gold hues, while others portray anywhere from green to gray or blue. With these plants that thrive in shade, there are even those with lovely variegated leaves, too.
While a few members of this perennial family may tolerate full sun conditions, plantain lilies prefer the shade.
If planting them in sunnier climates is unavoidable, make sure you give them plenty of extra water to compensate. Typically, Plantain Lilies are drought tolerant and don't require too much water after they're established.
Stonecrop Dragon's Blood (Sedum spurium)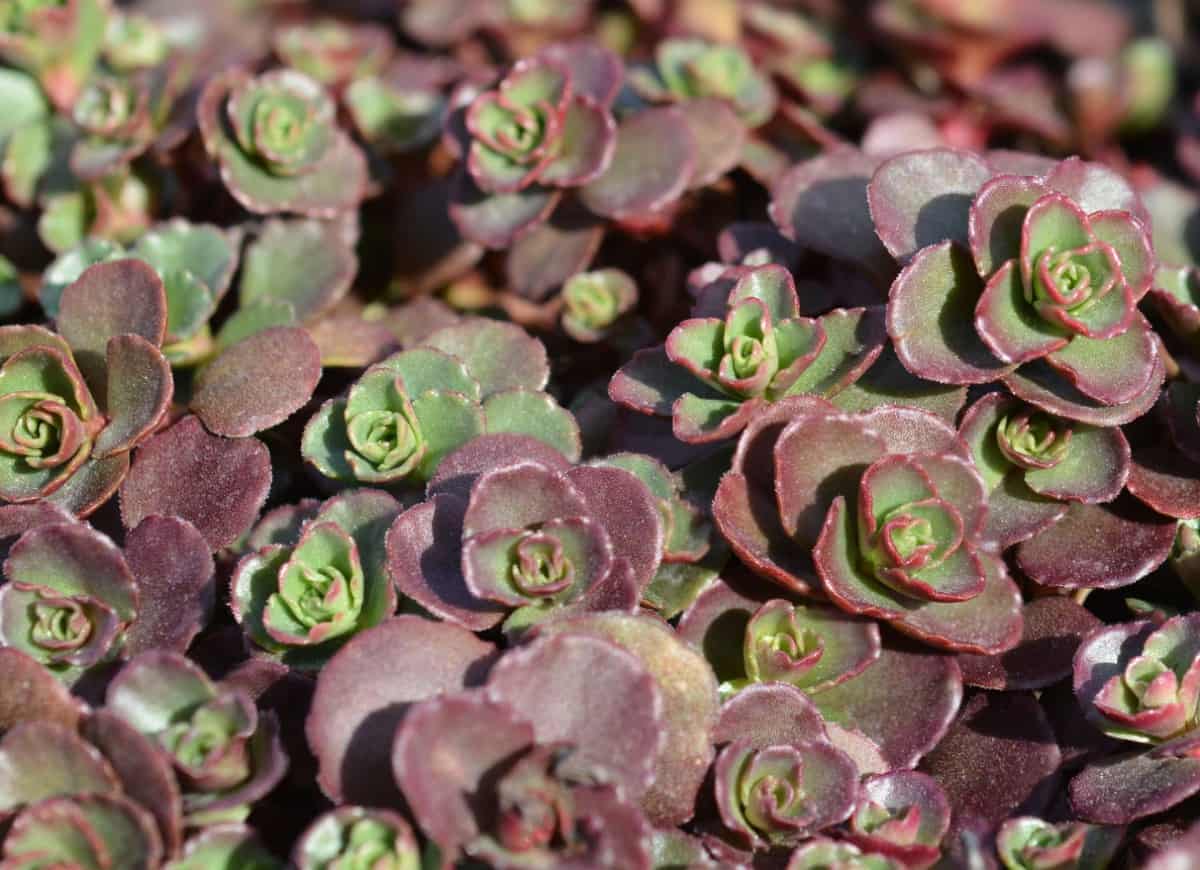 If you're looking for ground cover plants to place in your rock garden, then one option you might be interested in is the Stonecrop Dragon's Blood.
The succulent's ability to tolerate low-quality soil is what makes it an ideal candidate for filling in spaces around rock walls and gardens. It is also very cold hardy and can withstand temperatures that go as low as 30°F.
This petite succulent grows only about 6 inches tall, with a spread of about 18 inches. Both deer resistant and drought tolerant, it thrives best in hardiness zones 4a to 10b.
When watering the plant, use the "soak and dry" method, which means watering the plants only after the soil is completely dry.
Lilyturf (liriope muscari): A Hardy Specimen to Withstand Most Conditions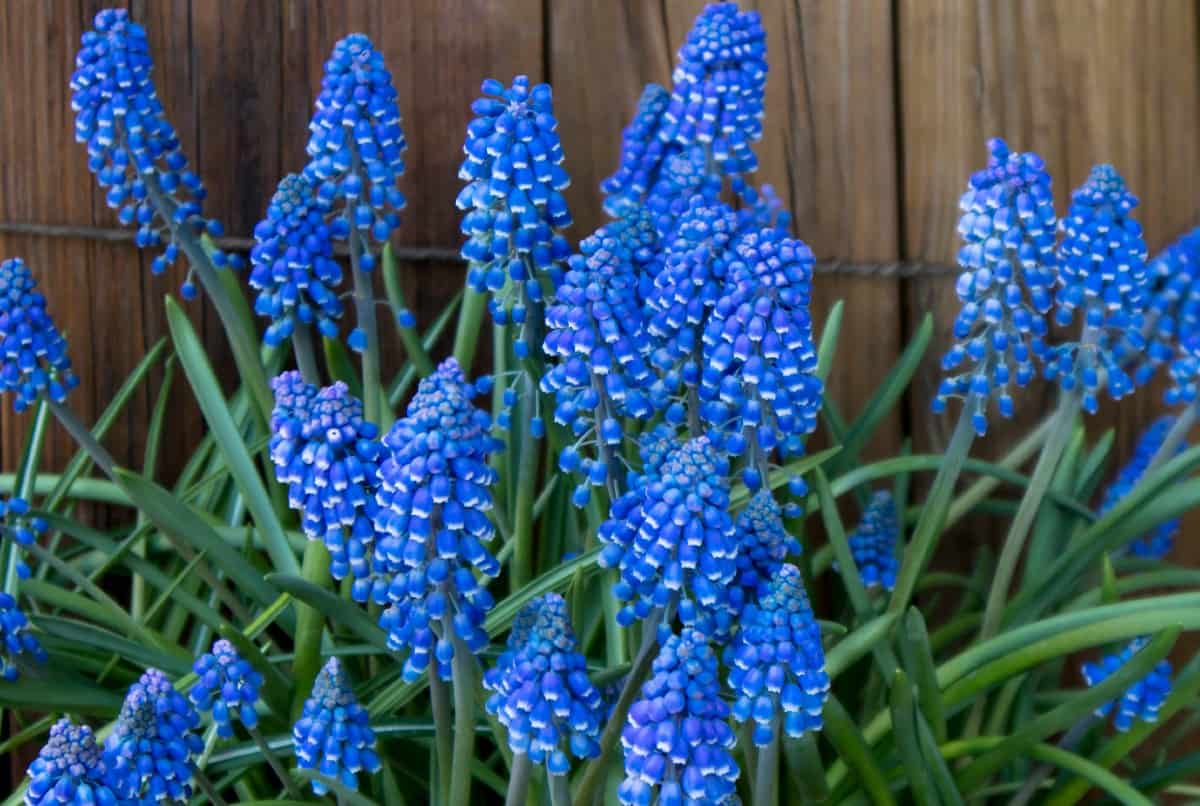 When looking for a plant that tolerates just about anything Mother Nature might throw at it, there is not a better species for the task than Lilyturf. This plant is not only cold hardy, but it is also resistant to heat and humidity.
With very few pests or diseases to disrupt it, the plant tolerates most conditions otherwise seen as inadequate or poor to less sturdy specimens. This dense evergreen takes on an appearance similar to grass and produces beautiful blossoms in July or August.
Colors often develop into a lavender, pink, or white hue. In winter, the color of the leaves transforms into a gorgeous bronze-green. The plant only reaches about a foot and a half tall when fully grown and spreads out to 30 inches wide.
Bunchberry (Cornus canadensis)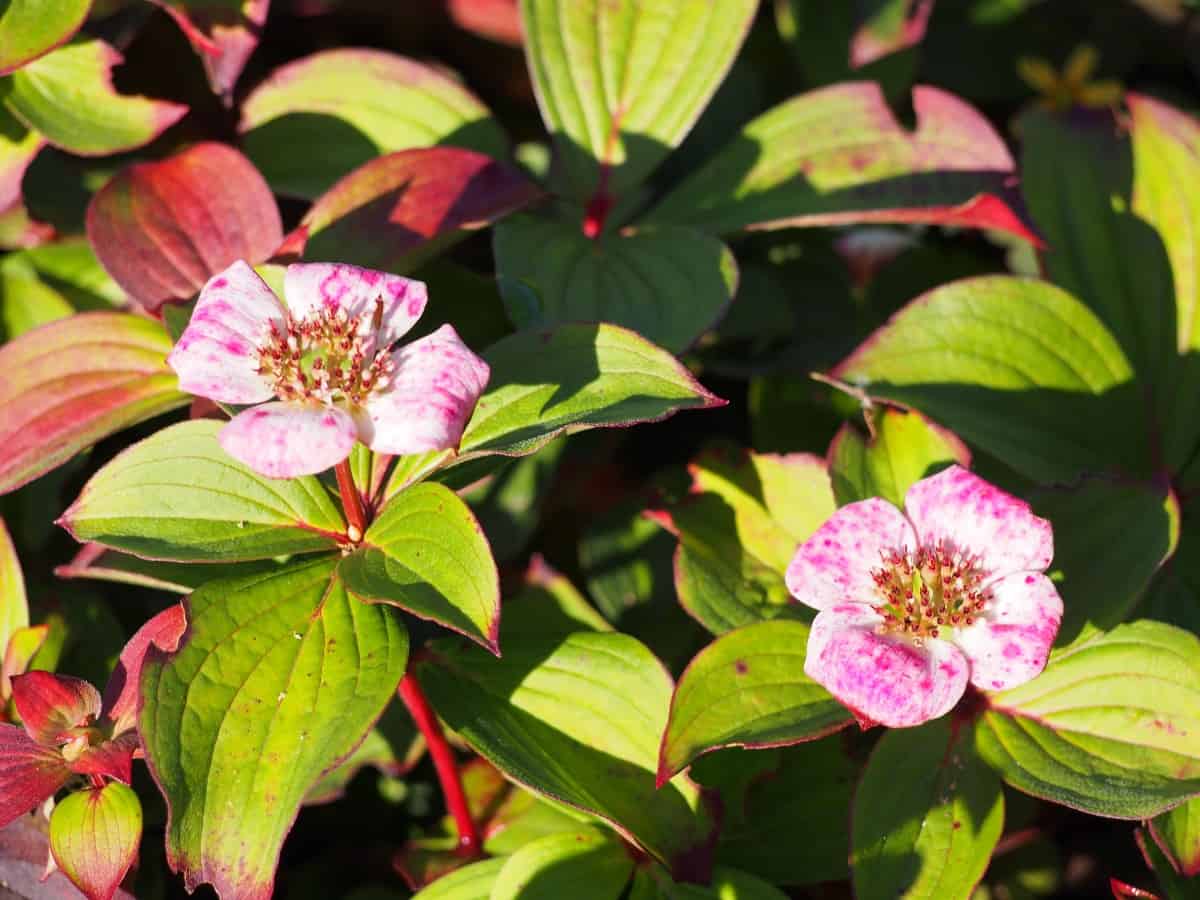 Bunchberry is a type of creeping dogwood that typically frequents woodland areas and forest floors. The tiny shrub only grows up to be about 6 inches tall and spreads from place to place by way of root pieces and rhizomes.
Being an avid lover of shade, it needs less than four hours of sunlight each day. Soil temperature is a huge thing for bunchberry plants, which must be maintained at a level below 65°F.
This requirement is partially why shade is such a good thing for the plant and keeps the soil from drying out too fast. An additional way to retain moisture in the earth and keep it cool in the process is by adding mulch or pine needles over the top.
Fern (Osmunda claytoniana)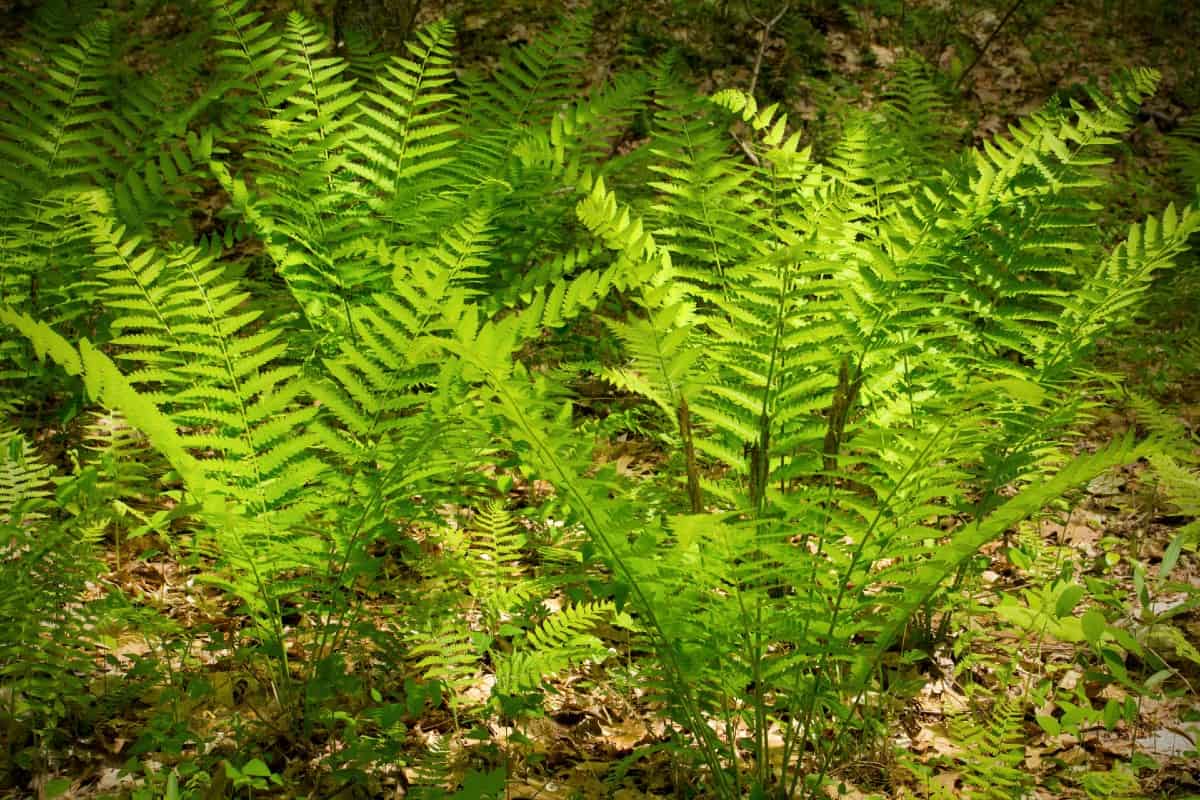 A classic fern is a fantastic way to fill in any space with limited lighting. These particular ferns take on a vase shape and reside in wetlands, as well as the rocky Adirondack Mountains.
These ground ferns spread and create new plants thanks to spores that develop on their fronds starting in early summer. While they prefer shaded areas, they make do in sunnier conditions if you compensate with increasing the amount of water they receive.
Ferns grow in most soil types, including the more difficult consistencies of sand and clay. The key is not to let the ground on the top dry out in between waterings. Instead, maintain moisture and ensure the earth allows for draining and circulation.
Barrenwort (Epimedium spp.): A Low-Maintenance Ground Cover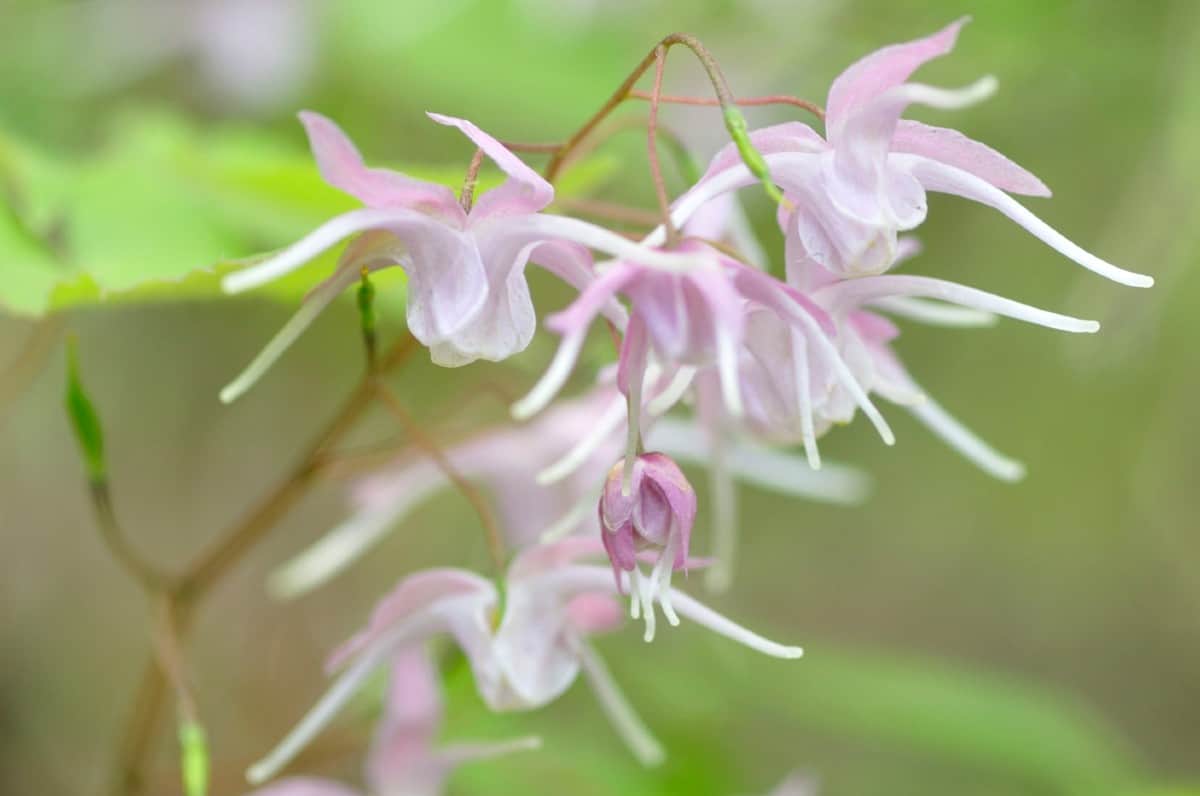 Barrenwort is yet another great idea to try when seeking out an impeccable plant candidate. Also known as Bishop's Hat, the groundcover is incredibly easy to care for, especially in terms of water requirements.
Though it prefers moist soils, like many other shrubs, it tolerates dry soil once established. Topping out at about two feet tall, barrenwort produces lovely flowers in springtime.
To keep the plant thriving, provide it with some organic fertilizer that releases gradually into the ground. The rhizomes of the plant can be harvested to plant and propagate new shrubs.
Yellow Archangel (Lamium galeobdolon)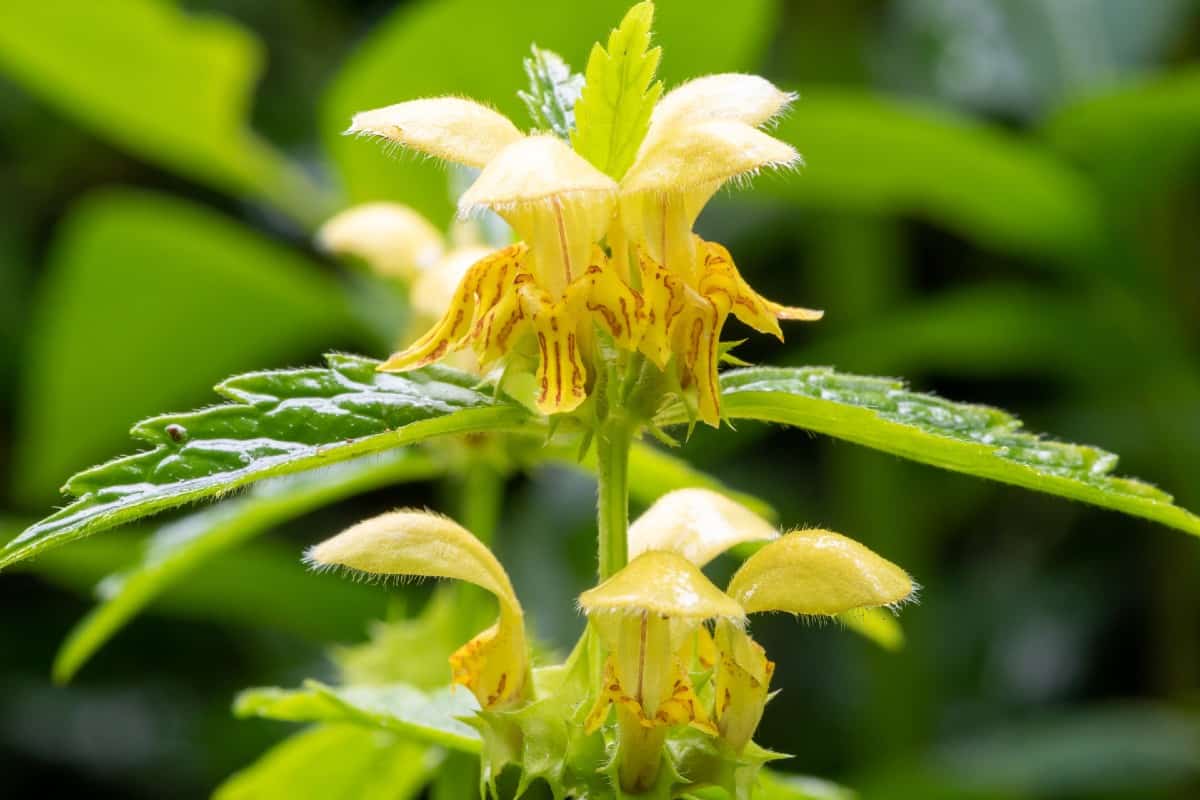 The Yellow Archangel receives its name from its flower's bright, sunny color. The leaves display a green hue with traces of silver lines woven throughout the surface. On the bottom of the leaf, there is a purplish tinge, giving them a unique appearance.
The archangel is a member of the mint family and only stretches to around one foot in height. Since they do not tolerate dry soils, shade allows them to latch onto moisture lingering within the soil.
They tolerate the sun only when given adequate amounts of water to compensate. Flowers appear in April or June and attract helpful pollinators like bees.
We hope you found all these illuminating ground cover tips helpful. There are so many spectacular species to choose from, all of which bring their unique flair to a garden you've cultivated to be just perfect.
These add the finishing touches you've been looking for around borders and to fill in those unsightly spaces.
If these shade-loving plants were everything you hoped they would be, then please remember to share your favorite group of ground cover plants for shade with friends and family on Facebook and Pinterest.