If asparagus spears are one of your favorite springtime veggies, you might be tempted to try to grow asparagus at home. Know that you'll have to wait several years to harvest spears and that an asparagus bed takes up a lot of space. Growing asparagus in pots instead of raised beds allows you to enjoy homegrown asparagus even if your garden space is limited.
Container-grown asparagus plants tend to be less prolific and have a shorter lifespan. To get the most bang for your buck, plant a high-yielding variety like Jersey Knight or Jersey Supreme instead of an heirloom classic like Mary Washington.
These newer types grow mostly or only male plants, which produce more spears since they don't have to divert energy to making seeds.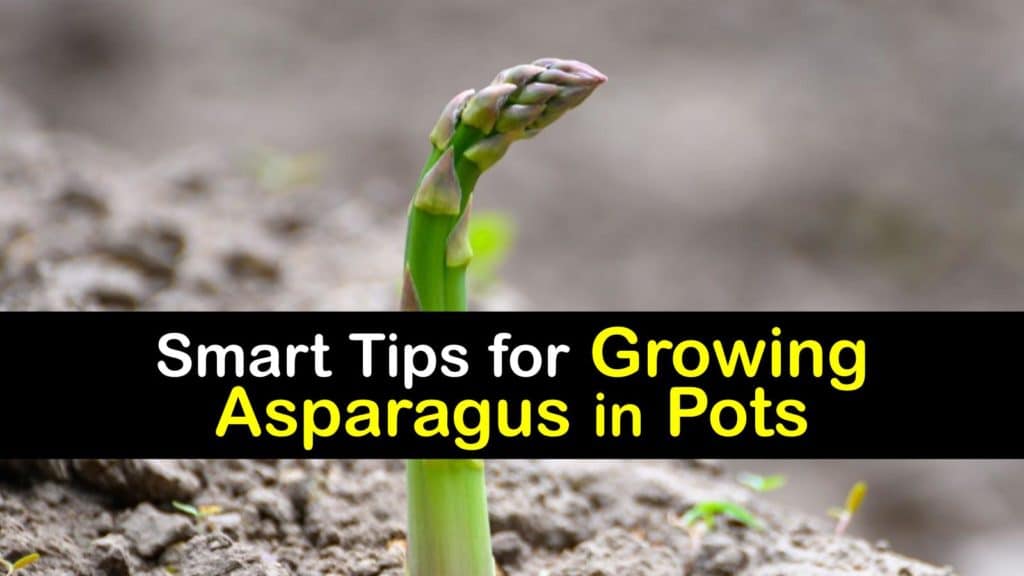 How to Grow Asparagus in a Container
The first step for how to grow asparagus in containers is deciding whether to start from seed or use a crown—the root system of an asparagus plant already in its first or second year.
The benefit to planting asparagus crowns is that you won't need to wait quite as long to harvest. On the other hand, seeds tend to be significantly cheaper and give you the full DIY experience.
It's important to know that you can plant an entire vegetable garden in pots if you want. There is no need to have a piece of dirt. The only limits are your time and energy.
Before growing asparagus, you need to determine which of the common types of asparagus you want to plant. If you choose to sow asparagus seed, start the seeds indoors, then transplant the seedlings outside. Since this perennial vegetable requires cold temperatures for its winter dormancy, growing asparagus indoors long-term is not ideal.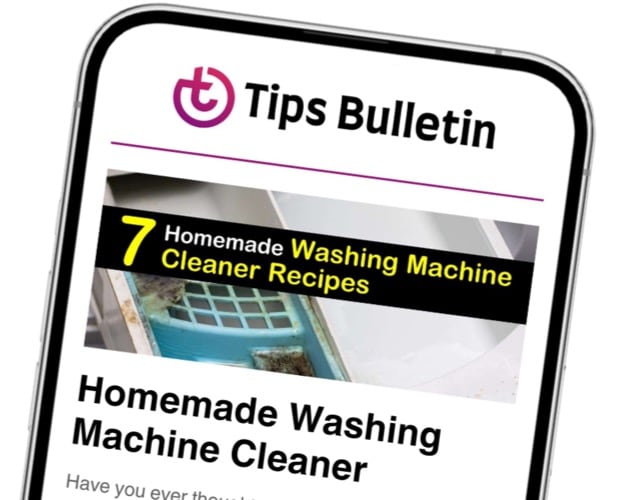 Finally, an email that Transforms Your Home.
Get the latest home and garden tips from our experts, delivered straight to your inbox.
Growing Asparagus Indoors from Seed
The way to grow asparagus from seed is simple but the veggie takes two to three years to establish. The best time to plant asparagus seeds indoors 12 to 14 weeks before you intend to move the seedlings outdoors, which should occur after the last spring frost.
Before planting the easiest vegetables to grow inside, soak the seeds in water for a couple of hours to encourage germination. Sow each seed in its own pot in a sterile seed mix, about a half-inch deep. Set the pots in a sunny window.
Use a heat mat to keep the temperature in the containers at 77℉. Once the seeds have sprouted—which should take about three weeks—reduce the temperature to between 60 and 70℉.
Getting Started on Growing Asparagus in Pots
Insert only one asparagus plant per container to avoid competition.
Use a mixture of equal parts potting soil, sand, compost, and aged manure. Aim for a soil pH between 6.5 and 7.5. Remove all weeds and grass from the earth before planting since asparagus roots form a thick mass, making it challenging to remove weeds.
Asparagus crowns are available from nurseries and seed catalogs in the spring. Look for roots that are fresh, firm, and disease-free. Old crowns are less likely to sprout.
How to Grow Asparagus in a Container: Planting Crowns
Insert asparagus crowns in late winter or early spring, four to six weeks before the final frost. Cold temperatures help the roots get established slowly. Soak the crown in water for several hours before planting to rehydrate it.
Add two inches of gravel to the pot's base, then form a mound of compost. Spread the crown around the compost and cover it with two to four inches of soil. Water well to settle the soil.
Gradually add more soil as the shoots emerge until the earth is rounded above ground level. Mulch with shredded leaves or straw. Place your pot in a location with full sun—ideally more than eight hours of sunlight per day.
Caring for Asparagus in Pots: Watering and Fertilizing
Over the first two years, keep the soil consistently moist but not wet since moisture encourages fungal disease. Water deeply—until the top few inches of soil are moist—then let the earth dry out before watering again.
Mature plants develop long, fleshy roots, rendering regular irrigation less important. Side-dress monthly with compost or feed balanced organic asparagus plant fertilizer in the spring.
To avoid disturbing the roots, do not dig fertilizer or compost into the soil. If necessary, use a rake to distribute the fertilizer.
Caring for Asparagus in Pots: Weeding and Pruning
It may be necessary to insert stakes to support your young asparagus plants since the ferns tend to be tall and floppy. Planting asparagus transplants after their first year often kills the plants, so complete any moving during the first growing season.
Weed the container well over the first couple of years, but be careful not to damage the delicate asparagus roots. Remove any female plants which have red berries, since they're less productive.
Every fall, cut your asparagus plant down to soil level to encourage plant growth the following year and prevent diseases from forming on the leaves. Leave the container outside over the winter, spreading straw or light mulch for winter protection.
If the spears turn brown and soft in the spring, it could result from frost injury. Cover the asparagus spears with mulch or newspaper to protect them from overnight frost.
Harvesting Asparagus from Containers
Asparagus takes several seasons to build up enough energy reserves to produce a good harvest. You're looking at a two-to-three-year wait if you grow from seed and one year less if you use crowns.
Do you know when to harvest asparagus for the best spears? Do not harvest during the planting year or the following year. You may be able to pick for a few weeks during the third year. Wait until the fourth year to harvest over the whole asparagus season—typically from May to June.
Look for spears that are five to seven inches tall, with tips that have not yet started to loosen. Slice with a sharp knife just below the soil surface.
Start by harvesting spears every other day or so. You may need to switch to twice a day as the plants begin growing faster. After you finish harvesting, continue caring for your asparagus plant until the fall.
Learn how to grow asparagus in a container to take your container gardening to the next level. After a few years, you'll get to enjoy freshly picked spears roasted, fried, or raw.
Although growing asparagus indoors is not recommended, planting it outside does not demand too much effort.
Growing asparagus in pots gives you flexibility if you don't have much room in your garden or don't want to commit to looking after a plant for 20 plus years.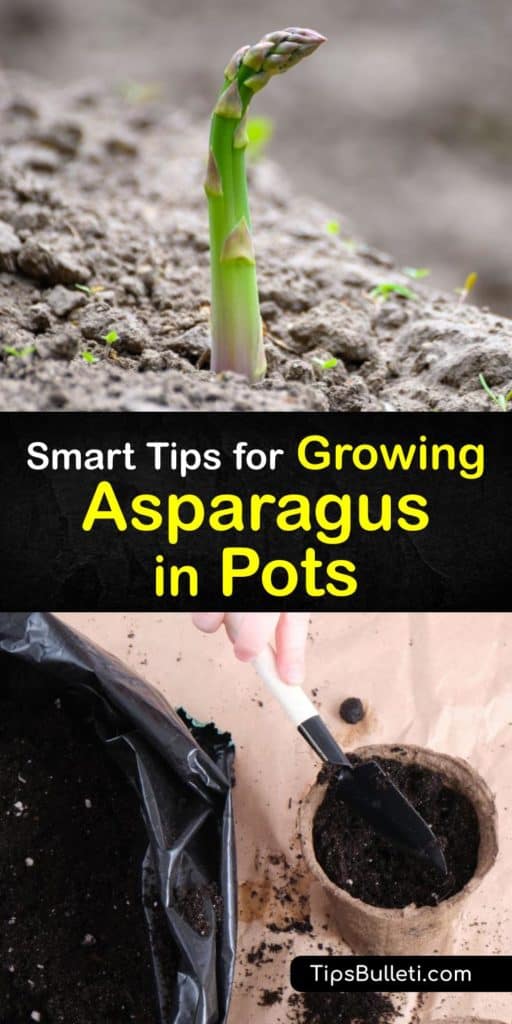 If you found these asparagus growing tips helpful, please share this container gardening advice with your friends on Pinterest and Facebook.