Ceramic tiles are fantastic as a flooring material. Ceramic is sturdy and requires low upkeep, but you need to take care of it to ensure it continues to look their best. When you know how to clean ceramic tile floors, you have peace of mind knowing that you can keep your home looking beautiful.
A few reliable recipes and a tried-and-true cleaning approach are all you need to maintain your tile floors. In this guide, we look at the best way to clean ceramic tile floors. You'll get top-notch recipes for DIY cleaners that you can use every day on your tile floors, and we also provide some cleaning solutions you can break out whenever you encounter a heavy-duty cleaning challenge.
Our guide even gives you a rundown on the best mop for ceramic tile floors. With these cleaning tips, your floors will look like a million bucks all year long.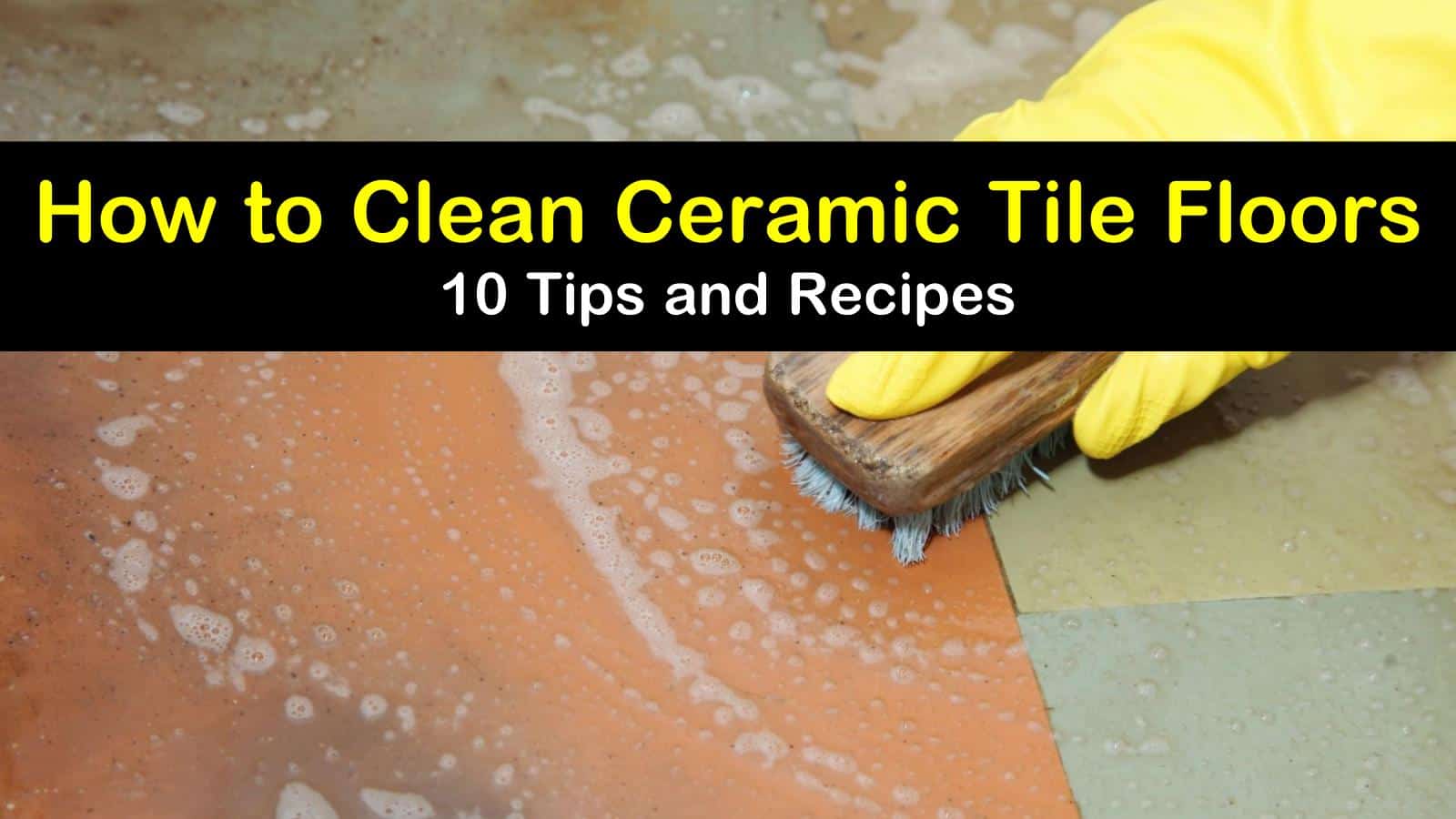 How to Clean Ceramic Tile Floors
When you clean bathroom tiles and kitchen tiles, you usually only need to give them a light cleaning. Ceramic tiles are sturdy and less apt to require deep cleaning than some other tiles, so low-impact cleaning will usually suffice.
Part of knowing how to clean ceramic floor tiles and countertops is understanding which cleaning solution will take care of the problem, so you should always be ready with a quick cleaning option for simple tasks.
If you have slate rather than porcelain or ceramic tile, this type of stone sometimes requires a different type of cleaner. Observe proper slate tiles maintenance to ensure that you don't harm this beautiful flooring with the wrong cleaning supplies.
The Best Way to Clean Ceramic Tile Floors
This section looks at regular cleaning products that you can deploy daily. These DIY cleaners are the best way to clean ceramic tile floors when faced with light dirt or dust and will get your floors shining again with little effort.
We provide recipes without harsh chemicals as a way to clean floor tiles that include proven winners such as vinegar and liquid dish soap, which cut through daily dirt and grime without harming the tile or grout.
Sweep Your Floors Every Day
Daily sweeping doesn't seem like much of a preventative, but regular attention with a broom prevents small cleaning tasks from turning into major issues. Dust and dirt steadily accumulate on your tiles, especially in high-traffic areas such as an entryway.
Try to hit all of your tile floors with a broom once a day to remove that dirt. It'll save you plenty of time and effort.
Use a broom or dust mop to push all dirt and debris into a pile. Employ a sweeping motion, and work methodically from one side of the room to the other as you clean.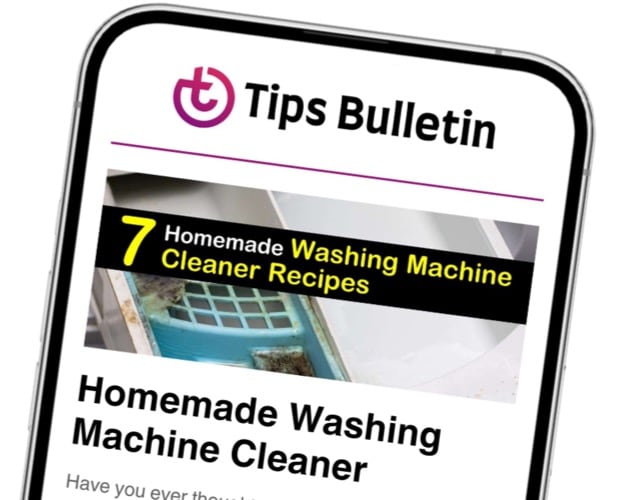 Finally, an email that Transforms Your Home.
Get the latest home and garden tips from our experts, delivered straight to your inbox.
Hit the crevices and corners with a foxtail to remove dust and dirt from hard-to-reach spots. Sweep the dirt pile into your dustpan a few times as you work to clean up the soil before it scatters again.
Vacuum Your Tile Floors Weekly
Your broom goes a long way toward taking care of any dirt or gunk when you clean tile floors, but you're going to leave some debris behind that sweeping can't resolve. Your vacuum is ideal for getting that sort of stubborn dirt, and it won't harm the tile as it cleans.
Weekly vacuuming is a fantastic addition to your cleaning schedule, and it pulls debris from spots where your broom or foxtail can't go. Use a vacuum with an attachment that doesn't include a beater bar. Beater bars have rotating brushes and are perfect for cleaning carpeting, but they can scratch laminate or ceramic tiles.
If your vacuum has built-in beater bars, use a hose attachment with a soft-bristled accessory or a crevice tool. Focus your vacuuming on the sides of the room, where the tiles and wall meet; that area is ground zero for grime accumulation.
Hit Simple Spills with Plain Water
Ceramic is essentially a form of glass, and like glass, it doesn't absorb liquids. That makes it easier to clean than stone tile; you can often take care of dirty tiles with nothing more than plain old water.
If you run across a spill that looks easy to clean, you can usually do the job with a little hot water and some elbow grease. A microfiber mop is often the best mop for ceramic tile floors and is a fantastic tool when cleaning with water, but a sponge mop or chamois mop also gets the job done.
Soak a mop in hot water, and mop up any spills. You can put some pressure behind your mopping, but don't lean in too hard to avoid cracking the tile.
Once you've mopped up any gunk or spills, wring out the mop to remove dirty water, soak it in clean water, and make another pass to clean away any residual spill. Finish with a dry mop to prevent water spots.
Clean with Vinegar or Lemon Juice
Both lemon juice and vinegar are top-notch all-purpose cleaners. They're perfect for taking care of light stains on your tiles that water by itself can't address. Cleaning porcelain tiles with vinegar or lemon juice is the best way to get rid of stains and clean the rest of the floor with ease – and it's inexpensive, too!
Both of these cleaning agents contain mild acid, and that gives them superior cleaning power. Give vinegar or lemon juice a shot the next time you encounter a mildly stubborn stain on your floor.
Fill your spray bottle with water and white vinegar or lemon juice. Spray the stain thoroughly, and wait for five minutes. Wipe the spot dry with a cloth or paper towel.
Repeat until the stain lifts away. You can use this cleaning method as often as needed without harming the tile.
Hit the Tiles with Liquid Dish Soap
Liquid dish soap is a mild detergent that has a million uses, including as a coin cleaner and a laundry detergent. Dish soap is also excellent at getting tile floors clean when faced with stains or for cleaning ceramic or enamel cookware.
Liquid dish soap is mild enough to use daily on your tiles if you need to, and it cuts through grease and other caked-on gunk like a dream. And, you probably already have some in the kitchen anyway.
Add the soap and water to a bucket. Soak a mop in the DIY tile cleaning solution, and use it to scrub away any stains or greasy spots. Wring the mop out as you work.
When you've cleaned the area, rinse out the mop in clean water and make one more pass to pick up soap residue. Finish with a dry mop.
Heavy-Duty Cleaning Ceramic Tile Floors
Some spills and stains are too tough for your daily cleaning options, and you'll also need to clean grout to prevent mold or mildew from forming.
In these situations, you need to break out the big guns and use a deep cleaning method. Knowing how to clean ceramic tile floors with heavy-duty cleaners prepares you for the most robust and stubborn stains and spills.
The Best Mop for Ceramic Tile Floors
This section covers the best way to clean ceramic tile floors using high-impact techniques. These DIY cleaners attack any stain or ingrained gunk and get your tile and grout back to like-new condition.
We provide some excellent recipes using intense cleaners such as baking soda and peroxide, and you'll also get a rundown on the best mop for ceramic tile floors when you want to hit your floors with a steam mop.
Clean Your Grout with Hydrogen Peroxide
Hydrogen peroxide is a natural bleaching and cleaning agent that will clean your grout and bring it back to a showroom white. Use peroxide to get your grout clean at least twice a year, and deploy it more often if your floor sees lots of dirt and traffic. It's the DIYer's preferred method to clean dirty grout.
Combine the peroxide and water in a spray bottle. Spray down the grout, and wait for at least 15 minutes.
Scrub with a toothbrush or scrub brush, and then use a sponge to soak up any excess liquid. Wipe the grout lines down with a dry cloth to complete the cleaning.
Hit Difficult Stains with Baking Soda and Vinegar
Baking soda and vinegar are dynamite cleaners individually, and they get even more powerful when you combine them. If you run across a stain on your tile that you can't mop away with low-impact methods, try scrubbing the spot with baking soda and vinegar. You can clean almost anything off ceramic using this method.
Fill a spray bottle with vinegar. Sprinkle baking soda on the spill and spray with vinegar until you create a thick paste.
Wait for an hour, and use a nylon scrubber to crumble off the dried paste. Vacuum the debris up with a hand vac, and wipe the tile clean with a cloth. Repeat until you eradicate the stain.
Get Your Tiles Clean with Borax
Borax and baking soda have similar chemical properties, and they work in much the same manner. If your stain resists cleaning with baking soda, give its stronger cousin Borax a try. It's one of the best tile cleaning methods you'll find, and it doesn't scratch or otherwise damage your tile or grout.
Fill a spray bottle with water. Sprinkle Borax on the stain, and spray down the Borax until it is a paste.
Wait for an hour, and then crumble the paste away from the tile with a nylon scrubby. Use a vacuum to clean away lingering debris, and wipe the tiles with a clean cloth.
Tackle the Worst Tile Stains with Ammonia
Ammonia is one of the most robust cleaners in your cabinet, and it will leave your ceramic tile flooring looking amazing. If you've tried cleaning your tiles with lower-impact cleaners and have had no success, you can't go wrong with our ammonia-based cleaning recipe. It'll make your tiles look like you just brought them home from the store.
Make sure you have sufficient ventilation before you begin, and use a respirator if you're concerned about fumes. Add the water and ammonia to a bucket. Dip the mop in the ammonia mixture and wring it out until the mop is just damp.
Run the swab over the stain, and wait for five minutes. Use a scrub brush to loosen dirt and other debris. Rinse the mop in clean water, and make a final pass to remove any ammonia solution residue.
Get Your Floors Back to New Condition with a Steam Mop
All of these cleaning methods will keep your ceramic tile floors looking sharp, but you'll probably encounter stains that no amount of scrubbing will remove. In those circumstances, a steam mop or steam cleaner is ideal. This specialized machine is the best way to clean porcelain tile floors, as well as those made from ceramic, and will get them clean and looking beautiful.
It's also perfect for grout cleaning. However, never use a steam mop on laminate or wood, as it can melt or warp those materials. Begin your cleaning by sweeping the floor. Then, fill the mop with water and power it up.
Use a back-and-forth motion, and keep the mop moving at all times. After you've finished the steam mopping, wait for an hour or so before stepping onto the floor again. You'll need to reapply grout sealer after using a steam mop. If you prefer, you can also use a dry mop to remove water left on the tile to prevent water marks or potential streaking.
We hope you had a great time reading our ceramic tile cleaning tips. Ceramic tile floors are attractive and easy to maintain, but you need to know the best way to clean ceramic tiles.
Our guide gives you some crackerjack cleaning recipes for both daily and intense cleaning jobs and even lets you in on the best mop for ceramic tile floors.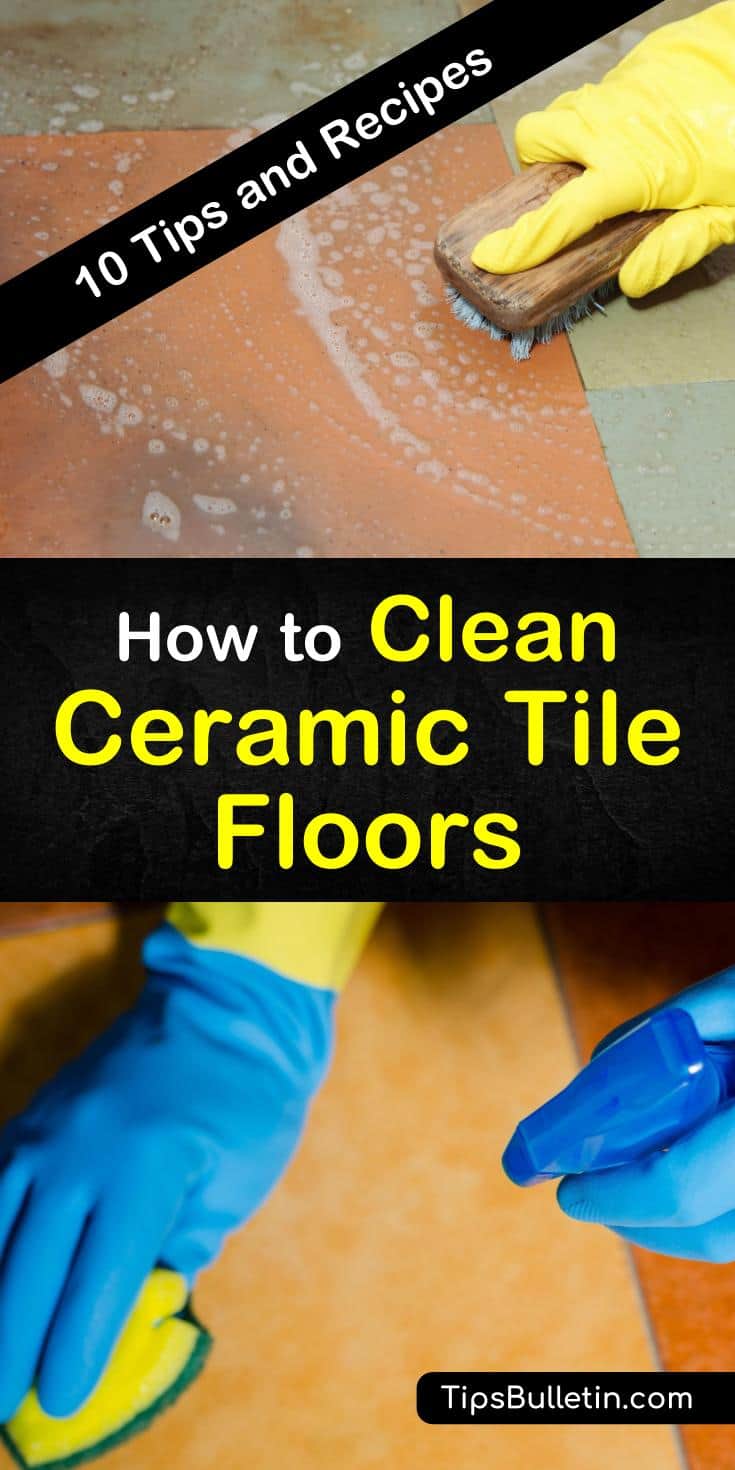 Thanks for reading this tile cleaning article. If you found our ideas on how to clean ceramic tile floors helpful, please share this floor cleaning guide with your family and friends through Pinterest and Facebook.