One-third of our lives is spent sleeping, regenerating, and relaxing from a hard day's work. The condition of our mattresses contributes to the quality of this rejuvenating sleep, making it an essential component in our physical health. If you want to learn how to deep clean a mattress, these cleaning solutions will help you rest easy.
Ensuring your mattresses are regularly cleaned and protected from unnecessary wear improves your comfort and quality of sleep at night, and also adds to the longevity of your mattress. Mattresses need to be deep cleaned regularly to prevent a build-up of mildew caused by body oils and sweat.
Also, dead skin cells slough off our bodies every night and settle deep into the mattress. These mattress cleaning techniques require minimal tools, no harsh chemicals, and are an easy way to take obliterate these shiver-inducing bacteria.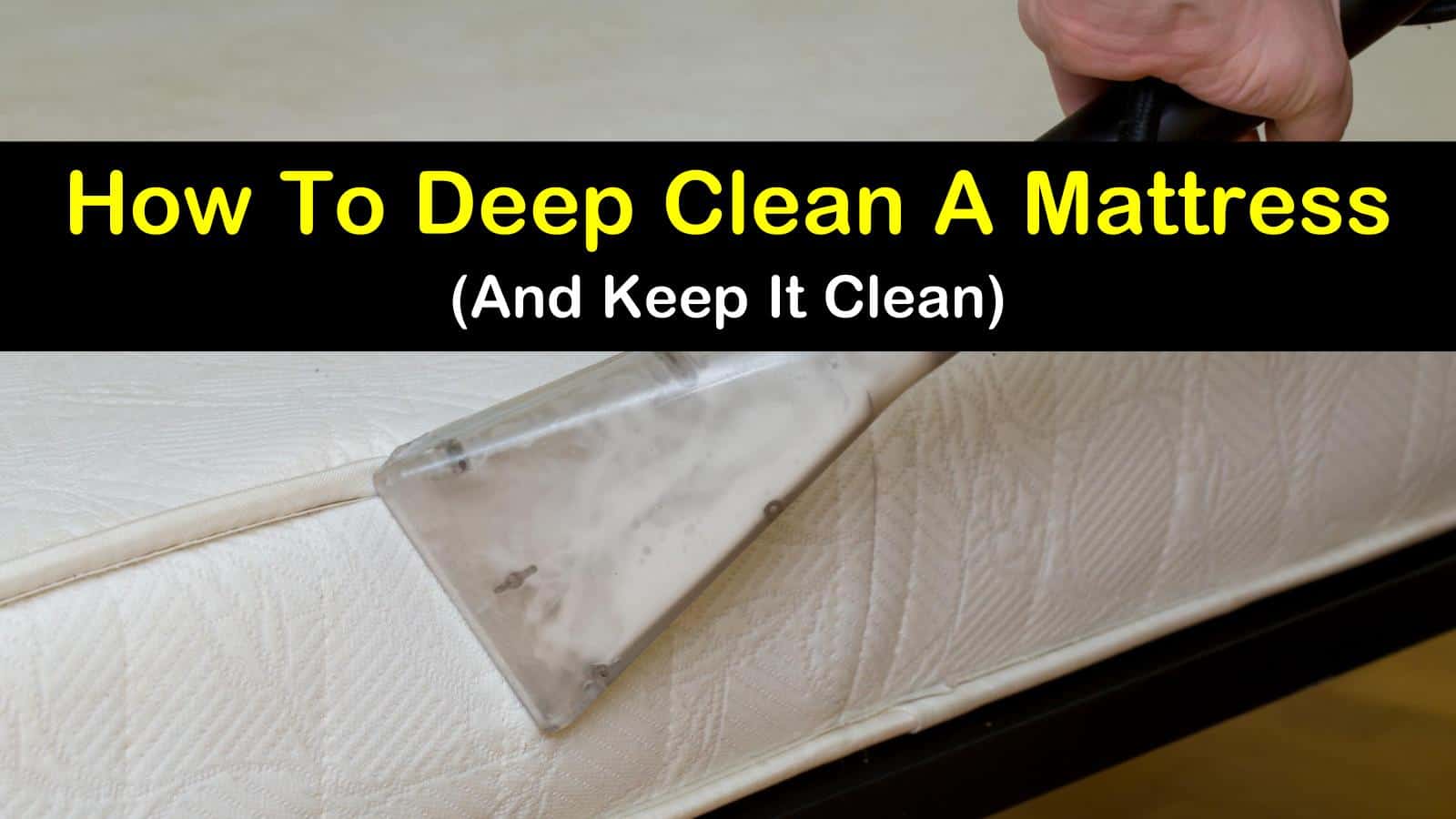 Deep Cleaning a Mattress and Protecting It
A surprising number of people never clean their mattress, however, it's a good idea to at least vacuum it once a month or so to get rid of dead skin cells and other debris that sometimes accumulate on the surface in spite of being protected by sheets. It's also very important for getting rid of dust mites naturally, even though you can't see them.
Stain removal is important, too, especially removing mold from a mattress if an area has gotten wet. Read on to find the best ways of washing a mattress with hydrogen peroxide to get rid of any nasty stains. No one wants to sleep on a moldy spot!
How to Clean a Used Mattress Versus a Newer One
Whether new or old, all mattresses require deep cleaning regularly. The difference between a new mattress and an old one depends upon the history of the used bed. If you can't purchase a new one, a used mattress requires additional cleaning precautions to disinfect it and protect your home from potential infestations.
You know a new mattress is clean and are the one responsible for its maintenance but you can't tell how clean a used mattress is before buying it. State laws require that mattresses are sanitized and disinfected before being placed back on the market, but diligence on your part helps you sleep better.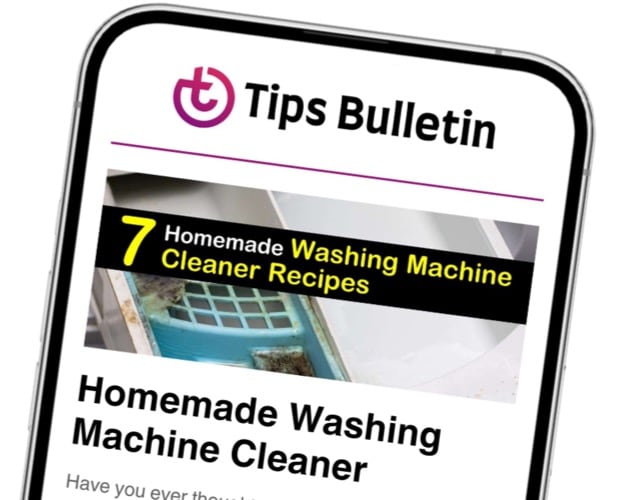 Finally, an email that Transforms Your Home.
Get the latest home and garden tips from our experts, delivered straight to your inbox.
Does how to deep clean a mattress change depending on whether it is memory foam or uses springs?
Whether cleaning a futon mattress, a regular spring mattress, or memory foam, the basic principles for deep cleaning your mattress still apply. Follow our ways to clean a futon mattress; specific techniques change depending on which mattress you have in your home. It's often easier to wash and dry a spring mattress. You don't have to worry about moisture saturation the way you do with ultra-absorbent memory foam.
Memory foam's density, however, also decreases the potential for dust mites and bed bugs, which are difficult to remove from the deep inner workings of a spring mattress. The best way to clean a memory foam mattress is to soak up excess moisture and dry the bed with a standing fan.
The Essential Steps for How to Deep Clean a Mattress
No matter what type of mattress you're deep cleaning, the first steps of the process always starts the same. Remove and wash all the bed sheets and linens from your mattress. Leave an open window somewhere in the room to promote proper ventilation and improve the quality of air circulating. When deep cleaning a mattress, have the following supplies to get you started.
With the upholstery attachment, vacuum the surface of your entire mattress using circular motions to lift dirt from the top of the mattress. This simple step removes dead skin and allergens, while also killing dust mites faster. The next stage of the process requires deodorizing your mattress.
Dusting baking soda over your bed, pillow-top, or mattress topper is the best way to remove musty smells and odors and is the easy way to clean a mattress. Let the baking soda settle into your mattress for about an hour, then vacuum away the loose powder.
If there is an area of the mattress that has lingering odors, you can gently brush the baking soda into that spot for additional cleaning power. Finally, you will need to deep clean your mattress by hand with cleaning products.
Use a steam cleaner to clean a spring mattress. The hot water and excess moisture are not ideal for memory foam mattresses, however, so we are just going to focus on doing this by hand. Combine a ½ cup of mild dish soap or laundry detergent to one full cup of warm water in a large spray bottle.
As a useful additive to kill dust mites, add one to two teaspoons of essential oil like tea tree oil to the mixture. Lightly mist all edges and sides of the mattress before allowing it to dry.
Cleaning a mattress can take a while, and drying a memory foam mattress can be tricky, as it is quite heavy and bulky to move. However, if you can let the mattress air dry in the sun, the added circulation is preferable and sunlight helps the sanitizing process, as well. Otherwise, leave an oscillating fan nearby to dry the mattress.
The Best Way to Clean a Dirty Old Mattress
Now that you're done with the regular deep cleaning, you may have additional concerns about the condition of your mattress. While baking soda deodorizes most mattresses, if musty odors persist, you may also need to know how to clean a smelly mattress.
To reduce smells and ensure that you have the cleanest mattress possible, use full-strength vinegar or dilute white vinegar in water in a spray bottle and lightly mist the mattress. Adding vinegar will also take care of mattress sanitizing while ridding the surface of odor. Let the mattress air dry, preferably outside, or make sure a couple of fans are directed onto the mattress to dry it more quickly.
For memory foam mattresses, ensure that you are not applying too much moisture to prevent a build-up of mildew from forming within the bed. This solution will also help with most mattress stains.
Common organic stains, like those caused by blood, vomit, and urine stains, require additional love and care to remove. Often, a combination of vinegar and baking soda is enough to address these stains, although using an enzymatic cleaner may be your best option.
It is best to avoid hydrogen peroxide as a mattress cleaner since it causes discoloration, and can harm the composition of a memory foam mattress. Sometimes, though, desperate times call for extreme measures. The following ingredients will form a paste to cover minor blood stains and make a great DIY mattress stain remover for other types of stains, as well.
Mix the ingredients into a paste. Spread the paste on the stain, and allow the paste to dry and harden before scraping off the dried residue. Soak up any remaining spots with a few drops of hydrogen peroxide and cold water on a clean cloth by gently blotting the stain.
Another effective stain remover to have in your cleaning kit is an enzyme cleaner. These cleaners are a great way to break down urine stains and other bodily fluids. When getting pee out of a pillow top mattress, soak up any remaining liquids with paper towels or a dry cloth. Spray the stain with an enzyme cleaner and let it sit for at least 15 minutes. Soak up moisture with a towel and dry thoroughly.
Extra Precautions When Learning How to Clean a Used Mattress
Now that you've learned the best way to clean a dirty old mattress, you're ready for the next step. You must take added precautions when learning how to clean a used mattress, especially for the first time.
The greatest concern most of us have when sleeping on a used mattress is whether or not it is a host for infestations of fleas or bed bugs. Vacuuming alone is not enough, so integrate one more, non-toxic recipe for an extra clean mattress.
Combine the ingredients in a bowl, adding the essential oils last. Just like the baking soda, sprinkle a thin layer of the mixture over the top of your mattress. For added protection, sprinkle any remaining powder at the bottom of your bed and along baseboards.
Let the powder settle into the mattress for several hours before vacuuming what's left, ensuring you get all the powder in the crevices. If still curious about how do you get rid of bed bugs, use the link for more information.
Be Proactive by Protecting Your Mattress
Cleaning a mattress is no grand ordeal, but you can provide your mattress with additional protection. A mattress pad is an excellent way to extend the longevity of your mattress and prevents excessive wear and tear. You can't run your mattress through a washing machine, but most mattress pads fit easily inside a washing machine and can be regularly cleaned.
Using something like a mattress cover, on the other hand, not only protects your mattress but protects you, as well. The mattress protector can be made from cotton, polyester, and vinyl fabrics and prevent stains from leaking into the mattress. They also protect the mattress owner from common allergens and pests like bed bugs.
If your mattress is old and you don't feel up to doing the periodic deep cleaning necessary to keep it usable, you could donate a mattress to a charity in your area or send it out for recycling. Take note, however, that your mattress must be clean before you donate it and not have any signs of bed bugs.
Deep cleaning your mattress and protecting it from stains and pests can sometimes feel like a full-time job. You're not alone in those feelings. We all have to face that music at least every six months. This helpful advice will make tackling your deep cleaning chores twice as effective with less maintenance in between.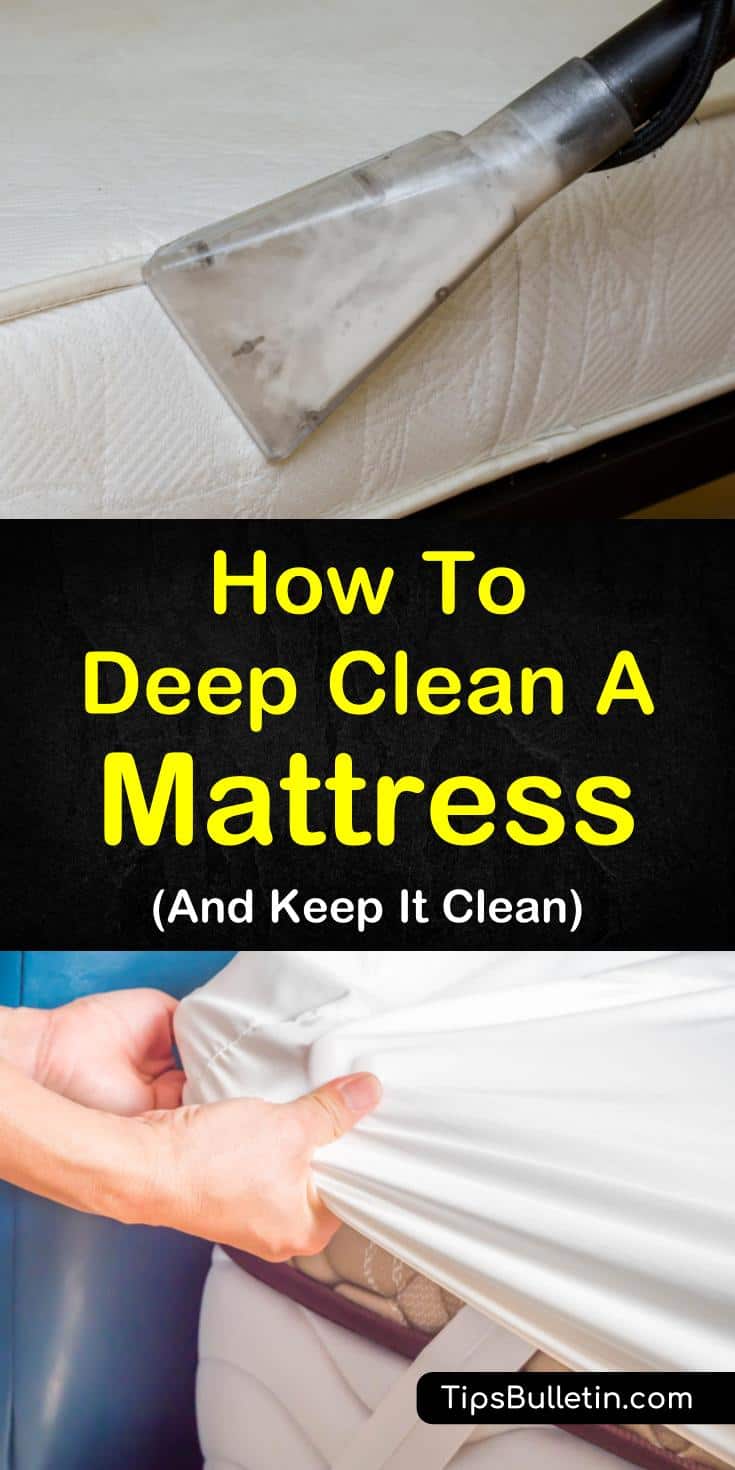 Everyone enjoys a fulfilling night's sleep on a deeply cleaned mattress, so make sure to share the tips on how to deep clean a mattress with your friends and family on Facebook and Pinterest.