Few things are as American as blueberries, considering North America is the national origin of blueberries. Because blueberries are so widely loved, their production is significant to their widespread distribution. Farmers and home gardeners must know how to prune blueberries for maximum yield to meet demand.
Depending on the number of blueberry bushes you're caring for in your home garden, pruning them all might seem daunting, but pruning is a task best performed yearly, specifically when the plants are dormant.
There is no need to worry about pruning during the warm season when you have better things to do, like harvesting the fruits of your labor.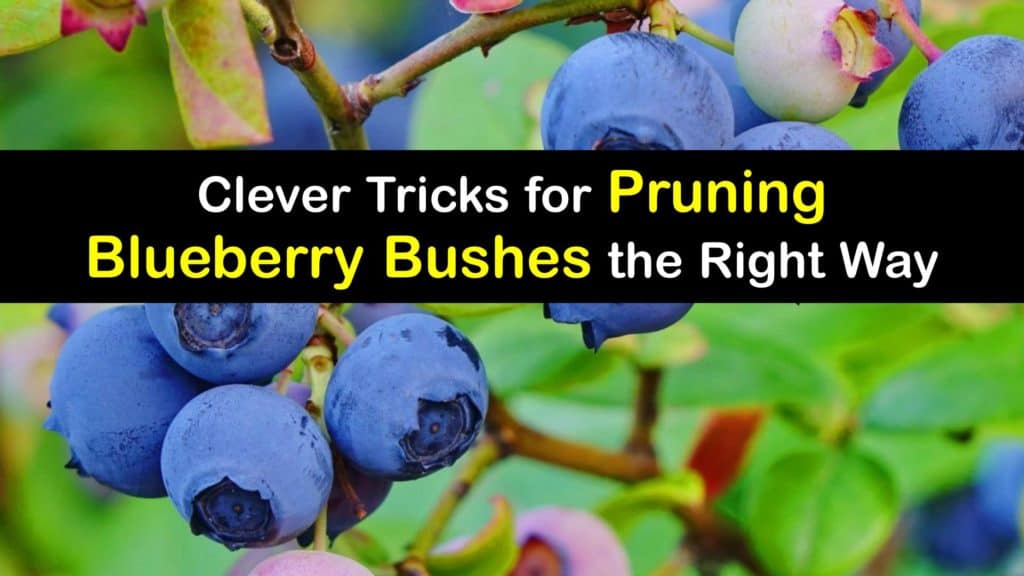 What is Pruning?
Pruning involves selectively removing parts of the plant; pruning is a necessary aspect of horticulture. The process behind pruning involves targeting what some refer to as the four Ds of plant life: diseased, damaged, dead, and deranged.
For lowbush blueberries, Canada ranks first as the primary producer of these delicious blue fruits. At the same time, the United States produces nearly half of the world's supply of highbush blueberries. Among these types of blueberries, there are differences in taste, texture, size, and even pruning methods, which we'll cover in this article.
Although conditions such as wind, ice, and saline mists reshape plants over time, also called self-pruning, many plants like blueberries require specialized pruning throughout their life. You must also prune cranberry bushes, blackberries, raspberries and many other fruits for optimal harvest. Raspberry bush trimming is basically the same as for blueberries and other fruiting plants.
It is much like the best time to plant blueberry bushes in zone 6 compared to other zones. There is a "right" time for pruning, which allows optimal fruit production and increased yields, as well as a healthy bush.
The Importance of Pruning Blueberries
Pruning serves two critical functions when growing blueberries. The first is that it may become infected with a bacterial or fungal disease during the blueberry plant's life or come under attack from pests.
Depending on the type of damage, your blueberry plant may suffer and wither or grow spores and infect nearby plants. Pesticides kill blueberry bugs on your plants; however, the damage pests cause is irreversible. This is where learning what grows well with blueberries can help. Companion plants can deter bugs and draw pollinators.
Pruning with sterilized tools to remove infected sections of your plant may be the only way to salvage the remainder of your plant and save adjacent plants from infection.
Pruning to remove infection or damage happens during the dormant season or while your plant is fruiting depending on the type of disease and the severity at which it affects your blueberry bush.
Additionally, pruning as a form of maintenance allows better airflow, discouraging your plant from becoming a damp environment that bacteria enjoy. How much sun do blueberry bushes need? While in full sun, the branches of the blueberry bushes need to have access to sun, so pruning effectively allows the sun to reach all parts of the plant.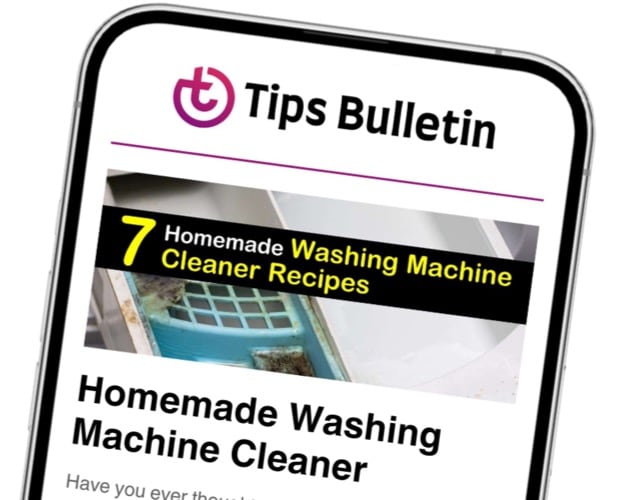 Finally, an email that Transforms Your Home.
Get the latest home and garden tips from our experts, delivered straight to your inbox.
The second type of pruning involves removing specific portions of your blueberry plant during its dormant season. When you compare blueberries to huckleberries regarding pruning dead wood, there is no difference. Perform this pruning yearly as it ties in with the production and quality of blueberry fruits and the overall health of your plant.
While some figures in the world of agriculture suggest not pruning, the widely accepted and practiced practice involves proper pruning to create an open growth habit and increase productivity.
Pruning young plants also aids in their longevity, and studies show that proper pruning practices by the second year help with overall fruit production.
Proper pruning prevents injury to plants later in life from weak forks where a cane splits into two or more branches that may break under the weight of fruit or ice on the branches.
Ultimately, the goal of pruners is to remove old growth from the blueberry plant and triggers the production of new growth without negatively impacting the plant. Removing parts of the blueberry plant forces the plant to focus energy on producing fresh quality fruits instead of growing additional leaves on old branches.
The tastiest blueberries come from new canes in the upper half of the bush. Mature bushes left unpruned annually are at risk of becoming overgrown and less fruitful.
Continue reading to review when to prune blueberry bushes, pruning blueberry plants of different varieties, when to trim blueberries based on appearance, and of course, how to prune blueberries to achieve bountiful harvests year after year.
When to Prune Blueberry Bushes
Like most fruit-bearing trees or bushes, prune blueberry plants during the dormant months of mid-to-late winter. During the cold season, once the foliage dies off, the branches or canes of your blueberry plant are easier to see.
Without leaves in the way, it is easier to observe cankers or problem spots on your branches, and older branches appear very different from newer branches in color.
Like trees, old canes are rough-barked and lighter in color in contrast to the dark and more pliable new branches. First year canes look reddish-brown and become darker as they develop.
Like humans, plants are affected by temperature and sunlight and after Daylight Savings in autumn and the days become shorter, plant growth slows. Slower growth is the start of the dormancy process for plants as more prolonged periods of darkness in a full day and colder weather signal to your plants that winter is coming.
Although some plants handle cold weather somewhat well, if your blueberry plants continued to grow actively throughout winter, the water within the plant would freeze and cause the plant harm.
As cold weather approaches, plants prepare soft issues for incoming freezing temperatures. Because the biochemical reactions don't function well in colder temperatures, your plant's metabolism slows along with its ability to photosynthesize.
A slowing metabolism causes your blueberry plants to halt growth and conserve energy until early spring when more mild weather returns.
This dormancy works favor growers because it allows you to perform maintenance by pruning on your plant without worrying about causing your plant stress. As the plant is outside of its normal growth state and you are not removing helpful foliage, the risk of causing stress to your blueberry bush is minimal.
When looking for when to prune blueberry bushes, pruning can start as early as mid-to-late December or wait until the end of winter in February or March to prune.
We recommend the end of the season as the best time to trim blueberry bushes as this allows you to deal with any stems that suffer a winter injury from heavy snowfall that causes breakage. There is a low risk for further damage during this season and, therefore, no need for additional pruning.
How to Prune Blueberries
Bushes produce the best blueberries on canes two to four years old, while older ones become weak and produce small fruit. This makes pruning blueberries a continuous process to ensure you're harvesting the best yields possible.
The Ohio State University Cooperative Extension advises looking for the strongest canes with the best flower buds for saving as well as what to look for when pruning your blueberry bush..
After pruning, your blueberries should be narrow at the base of the plant with open space in the center of the plant without foliage clutter.
To successfully tackle pruning your blueberry bushes, bring the right tools to make pruning easy, effective, and safe. Wear gloves when working with cutting tools to protect your hands from pricks on the blueberry bush.
If you are pruning infected plants, finish that chore separately from any maintenance pruning to ensure no cross-contamination between an unhealthy and healthy plant. Always sterilize your tools between use and ensure infected clippings are burned, not simply thrown away with other pruning debris.
Pruning Blueberry Bushes
For highbush blueberry plants under three years old, cut crossed branches and branches growing toward the middle of the bush to encourage upward growth. Cut out branches that did not grow the previous growing season. After the third year, trim back one-third of the longest canes and any round fuzzy fruit buds.
For mature highbush blueberries (three years old or more), your goal is to maximize the fruit production. Cut off dead branches down to the ground level to avoid leaving open wounds on the tree that make it vulnerable to infection.
Remove the oldest canes that are no longer producing fruit at ground level. While large canes full of leaves are essential for gathering sunlight, avoid keeping canes older than six.
Lowbush blueberries are not typically grown in gardens due to their difficulty growing from seed; however, they often grow wild and you may have one growing on your property already.
In that case, if you're hoping to encourage new growth, remove weeds around the plant and add mulch to keep future weeds away as lowbush blueberries spread by the stem are capable of creating a new root system.
If the lowbush plant is large, trim back one-third of the bush each time to promote new growth the following year, picking a new edge each year. For multiple bushes, cut back one-third of the old wood at the base of the stem. Remove dead branches from your plant and remove flowers from year-old shrubs that grew in areas you trimmed previously.
Rabbiteye blueberries grow up to nine feet at maturity in the southeastern United States. For this variety, prune away old canes six to 12 inches aboveground to encourage new shoots to grow from the stumps.
Additional Tips for Pruning Blueberries
How you prune your blueberries depends on the type of blueberry you're growing and the age of the plant. Other essential tips apply to all blueberry plants and should be kept in mind while pruning.
When selecting branches or canes to remove, pick them carefully as making too many aggressive cuts makes producing fruit harder for the plant. Cut back small twig growths on canes that did not produce fruit above the outward-facing bud.
Aside from fuzzy buds, do not shear back flowering blueberries. Fruiting buds grow on the outer inches of stem growth, and shearing this area removes the buds and potential fruit.
If older canes are not pruned and allowed to grow, they continue to grow, but new branches capable of producing quality fruit do not form. Older canes make more leaves than fruit, and berries produced are small compared to the larger fruit newer canes produce.
Always sanitize your gardening shears between bushes to avoid unknowingly spreading disease. Quickly disinfect your pruning tools by wiping them with rubbing alcohol or creating a homemade bleach spray.
Combine bleach and water to create a diluted ratio that fills a 16-ounce container. For a larger solution, increase the amounts while keeping a 9:1 ratio. Wear gloves while preparing this mixture and avoid directly inhaling fumes from the bleach.
Soak your shears in the bleach for 30 minutes before use. Use the mixture within two hours of creation as bleach solutions lose half their efficiency after two hours. Rinse your pruning blades in water after soaking in bleach to prevent corrosion.
Harvesting and Using Blueberries
After successfully pruning your blueberry bushes, starting in their fifth year, your plants are generally ready for harvest in the summer months between June and August. Due to their moderate growth rate, a small batch of blueberries may be ready for harvest during their third year, but this batch is small compared to your plant's potential.
Once your blueberries gain their signature blue color, it's a good sign that they are nearly ready for harvest. Allow your blueberries to remain on the stem for a week after turning blue to become sweeter, and when ready, your blueberries should come off the stem with a gentle pull.
After harvesting the berries, pick through them to ensure there are no moldy or shriveled berries in the bunch. Toss any moldy berries away as contact with healthy berries causes the mold to spread.
Cooking with Blueberries
While rinsing blueberries right away is not always recommended, it may be inconvenient to rinse a portion every time you're ready to use or eat them. You can rinse your blueberry haul once you harvest them as long as they are thoroughly dried by laying them on a paper towel and rolling them to remove water.
Place your berries in a breathable container lined with paper towels and put them in the refrigerator until you're ready to cook.
After washing your blueberries, place them in a pan with sugar and lemon juice. Place the pan over medium heat to dissolve the sugar, stirring occasionally. As your sugar melts and your berries start to warm, begin to mash them with a spoon or masher.
When the sugar completely dissolves, increase the heat to bring the pan to a rolling boil for 15 minutes, stirring to prevent the sugar from burning. Remove the pan from the heat, place a few drops on a plate, and lay it in the fridge for a minute to cool.
When you touch the jam with your finger and it feels gel-like, it is ready. If not, boil the rest of your jam for a few minutes and repeat the touch test. Pour it into a clean hot jar and securely close it with a lid.
With a simple bit of care, attention, and knowledge on how to prune-blueberries, growing them in your garden will produce delicious fruits year after year.
If you found our tips for how to prune blueberries helpful, please share our guide on pruning blueberries with your fellow blueberry lovers on Facebook and Pinterest.