If you have a dog, you are no stranger to how their hair gets everywhere. For pet owners, learning how to remove dog hair from your car is a must. No matter if your dog regularly rides in your car or not, dog hair always seems to make an appearance.
Vacuuming your car regularly might seem like a perfect solution to removing pet hair from your car seats and carpet, but as you are probably well aware, it does not work as well as it should.
A big part of learning how to clean dog hair from a car involves learning the tricks and cleaning tips for those hard to reach places.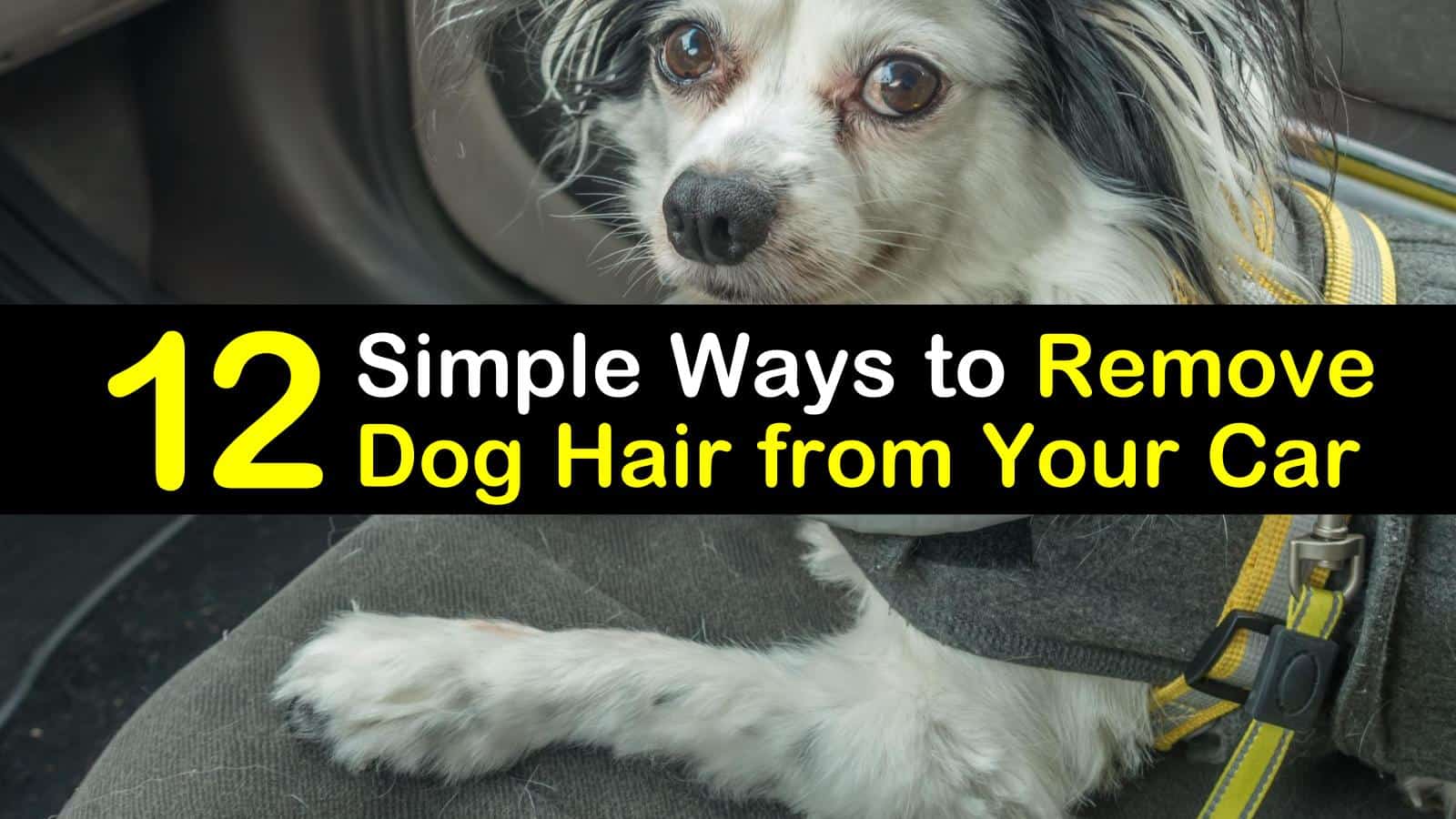 Amazingly Easy Ideas to Clean Dog Hair from Your Car
Dog hair ends up in every single nook and cranny of your car; it spreads so far and wide that you often find yourself wondering how the pet hair even managed to get itself embedded in certain spots.
While using a vacuum cleaner is a vital way to get dog hair out of car seats, you need to use other methods to get all the stubborn strands that the vacuum misses.
Before you use a homemade car seat cleaner on your vehicle seats, it's a good idea to get rid of stray dog hair and other debris first. We have quite a few ideas to make the job easier for you.
In particular, take care of pee and vomit stains with a DIY enzyme cleaner for dog urine and cat urine to eliminate that musty, unpleasant smell from your car.
Remove Dog Hair from Seats with Rubber
One way to remove dog hair from seats or get rid of cat hair on clothes is with a rubber glove. You can also use latex or Nitrile gloves, but the rubber gloves with some texture on the palm work the best. With the glove on, run your hand in one direction along with the seats and carpets of the car.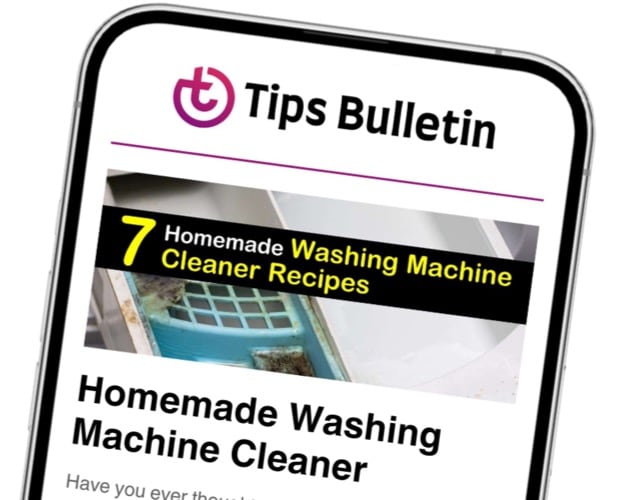 Finally, an email that Transforms Your Home.
Get the latest home and garden tips from our experts, delivered straight to your inbox.
It is better to work from the top down. If a dry glove is not working as well as expected, try dampening it a little to help the hair clump together as the way to get dog hair out of car carpet and upholstery. A damp washcloth or sponge also works to remove stray hairs.
Clean Dog Hair from a Car with Velcro Curlers
For the quickest way to remove dog hair from harder surfaces, such as floor mats or carpeting, consider using Velcro curlers. You can also use them on upholstery, but check to ensure the Velcro will not pill or snag the fabric.
To use this method, roll the curler across the surface to pick up the hair. You can also bend or twist the curlers to fit into all the nooks. Clean excess hair from curlers and discard hair in the trash.
Remove Dog Hair from Your Car with a Balloon
If you need to remove already loose hair, use an inflated balloon as the best way to clean leather seats. As most people know, the balloon is an excellent source of static electricity once it's inflated and will not harm the leather. This remedy also works well on car upholstery, too.
Wipe down your car's interior with the balloon to pick up unwanted hair, wipe it clean, and repeat until done. We do not recommend this for any embedded hair, as the static electricity generated by the balloon is not strong enough to lift any deeply embedded strands.
Using Tape to Remove Stubborn Strands
Before you use a car fabric cleaner to remove stains from coffee spills or even vomit, get rid of the pet hair first. Sure, a lint brush or roller does work, but packaging or duct tape works even better, as they have a stronger adhesive. The issue with lint rollers for removing pet hair from cars is how expensive they are, and the adhesive isn't very strong.
You can use either type of tape to get the job done, but packing tape doesn't leave behind a super sticky residue. To apply, wrap the tape around your hand with the sticky side facing out.
Press and lift along the surfaces where you are removing pet hair. Replace the tape as you go, as the more hair it collects, the less efficient it becomes.
Using a Pumice Stone to Remove Dog Hair
Although a cheap and affordable option to efficiently remove dog hair from your car, test fabric and your upholstery before using it.
Purchase a pumice stone, such as the Fur-Zoff, at your local retailer or online. Dilute some fabric softener inside a spray bottle with some water. Lightly mist the upholstery, floor mats, etc. to break the static bond that holds the hair in place.
The way to get dog hair out of the car is to wipe the surface in one direction with the pumice stone. Spray the stone with the fabric softener solution or dip inside a bucket of water to rinse off the hair.
Use a Wire Brush to Clean Things up
Sometimes no matter how many methods you try, you can't get all of the hair. In those cases, try using a wire brush or a brush with rubber bristles to get the job done.
Follow the same cleaning methods as the pumice stone for the wire or rubber brush. As with other pet hair removal methods, you need to brush in a single direction. Using a back and forth motion will only further embed the hair into your upholstery.
Use a Squeegee to Remove Dog Hair
The rubber blade of the squeegee is an excellent and affordable option to remove pet hair from car interiors or to remove dog hair from blankets quickly. Run the squeegee blade from top to bottom, making sure to only go in a single direction.
The blade catches the hair as you move down the seat or across the carpet. Remove the hair from the squeegee as you clean to prevent it from spreading. The squeegee is easy to find and comes in various sizes, allowing you to find the perfect fit for your car.
Are Dryer Sheets Effective at Removing Dog Hair?
When cleaning microfiber upholstery, you might worry about damaging it with a brush or ruining it by using tape. Dryer sheets are an excellent alternative as they do not affect the nap of your car's upholstery. Wipe the dryer sheet across the surfaces you want to remove the hair from and watch the dryer sheets pick up the hair.
Removing Pet Hair from Car Carpet with Paper Towels
No matter the amount of hair you have to clean up, many pet owners are surprised to discover they can use paper towels and a homemade solution to clean up after their furry friends.
Add fabric softener to the spray bottle and fill it with water. Lightly mist your car's upholstery with the solution and wipe clean with a paper towel. Once dry, use your vacuum cleaner to clean up any hairs left behind.
Use Compressed Air to Clean up Dog Hair
You probably already have an air compressor in the garage that you use for other vehicle applications. Compressed air is another option if you are trying to make your car hair-free. By using a powerful enough air compressor, you can point and aim the hose in all of the hard to reach places to forcefully blow the hair out so that you can gather it and throw it away.
For the best results, use a rubber or wire brush along with the compressed air when removing the hair. Be careful not to blow the hair everywhere, as it will be harder to clean car seats once you are done.
Using a Dog Grooming Tool
A grooming glove does far more than assist you when washing your dog with homemade dog shampoo with Dawn. These gloves work to help lather and wash your dog, but they are an excellent way to help deshed your dog, too.
When you wash the dog with a grooming glove, all the loose hair sticks to the glove. The same concept applies when you use it to clean your car.
Put the glove on and clean the car's interior the same way you would pet your dog. Another option in place of a grooming glove is a pet hair removal mitt; both work to clean up the random dog hair inside your car.
After removing as much of the dog hair from the car interior as you can, it's probably wise to give it a good cleaning. Even when you take care of the hair, there is leftover dander.
Use a homemade car carpet shampoo for the floors and the cleaner of your choice for the seats. You'll effectively get rid of allergens and have a nice pleasant drive the next time you get in the car.
Tips for Preventing Pet Hair from Becoming a Problem
One way to keep pet hair out of your vehicle is to take certain precautions beforehand. These precautions are not guaranteed to stop all pet hair from making its way into your car, but it can help drastically reduce it.
Give your dog a proper brushing before they hop in the car. When riding in the car, keep your pet restrained to limit contact with your car's upholstery.
Seat covers protect your car's seats while your pet is in the car. They are also easy to remove, wash, and store between uses.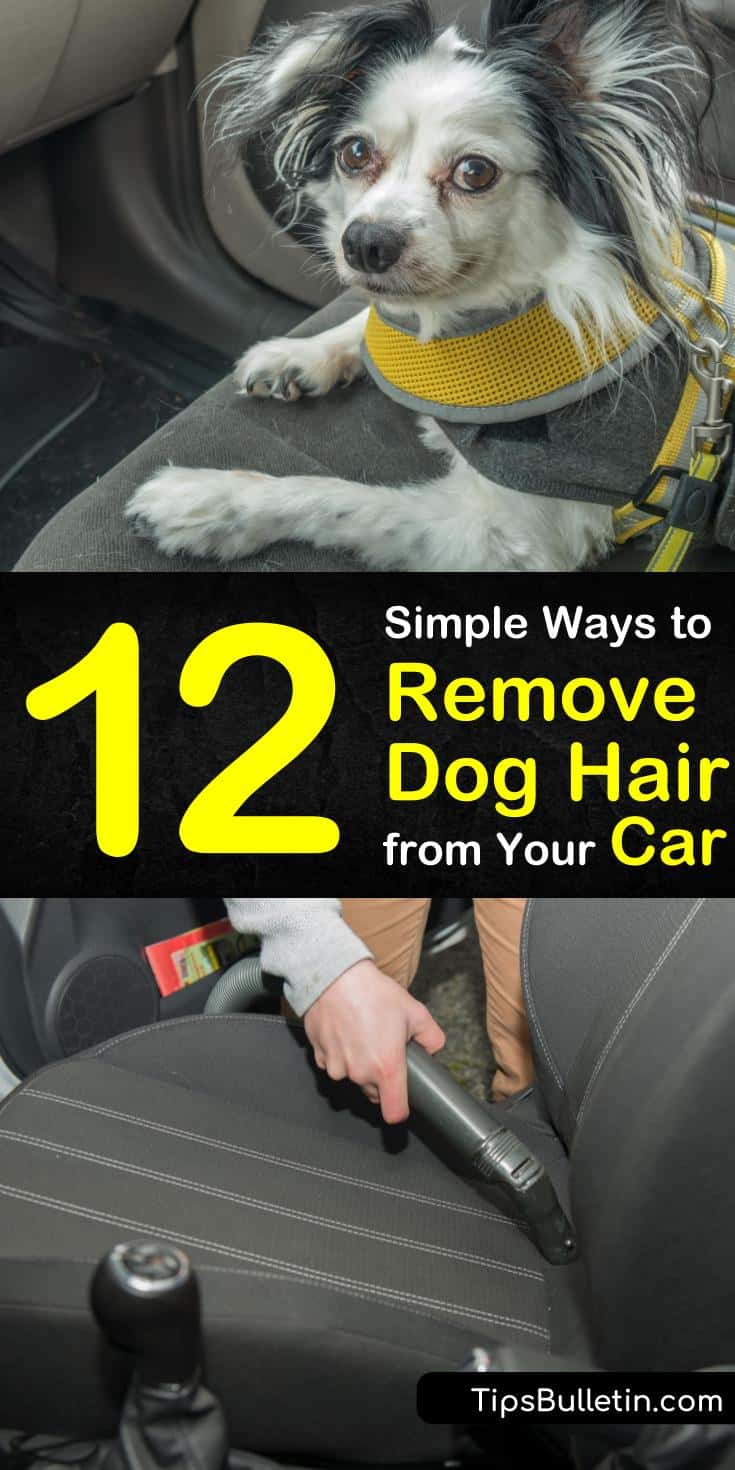 Thanks for reading our cleaning tips and ideas on removing pet hair from car carpet and other hard to reach places. If you found our ideas on how to remove dog hair from your car beneficial, please share this article with others on Facebook and Pinterest so they can learn how to clean dog hair from a car correctly, too.