Do you live near the coast or ocean and want a picture-perfect landscape? Are you tired of picking the wrong plants for your seaside garden? Creating a gorgeous view near the sea requires knowing the best flowers and shrubs for the beach and coastal areas.
Knowing the best flowers and shrubs is vital to creating your landscape as the beach is prone to strong winds and fast-draining soil. How much of a problem the high winds, fast-draining soil, and salt spray create depends on your garden's exact location.
One way to help minimize damage from these factors is to plant trees or shrubs that act as a windbreak. These windbreaks protect the inner parts of your garden from incurring a loss.
Another solution is to plant native shrubs for the beach and coastal area where you reside. Native shrubs, flowers, and trees adapt to handle the various weather and coastal zone challenges.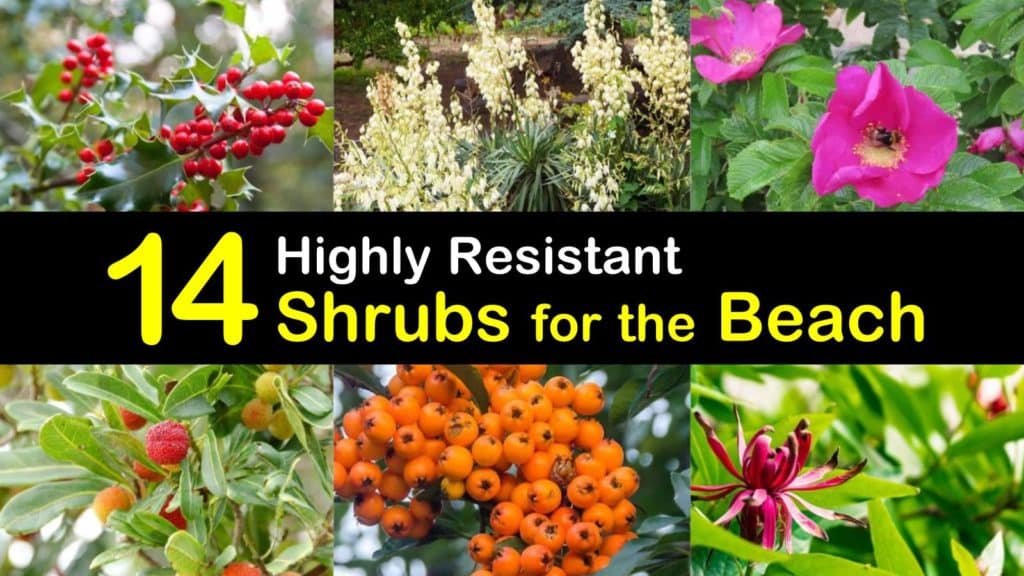 Importance of a Privacy Screen in Coastal Gardens
For those living along the coast, privacy shrubs are essential as they protect our landscape from the harsh conditions created by living so close to the sea.
One of the most important things to remember with seaside gardens is the plants used to protect your landscape break down into different groups based on where they grow in relation to the dunes and the water.
When creating these privacy screens, use hardy plants that can tolerate salt spray, harsh winds, and other coastal conditions. The plants protect the more vulnerable plants in your seaside garden and help keep the ocean clean.
Privacy screens work to trap and filter sediments that blow in from the road and inland landscapes. A combination of trees, shrubs, flowers, and grasses for seaside gardens give you the separation you need and want while providing diversity and variety in your yard.
What You Need to Know about Coastal Gardens
When planting a coastal garden, look for native grasses and groundcover shrubs to use between your garden and the shoreline as they help slow erosion. Ensure your property is graded to prevent stormwater from running off into the beaches, as this increases the speed of erosion.
The perimeter of your seaside garden requires the use of plants that tolerate both dry and wet soil conditions, as well as salt-tolerant plants. On steep slopes, use an erosion fabric that degrades over time to allow your plants to establish.
Never add compost or mulch to dunes, as the compost changes the conditions of the dunes, and the mulch simply washes away. For dunes that run parallel to the coastline, opt for native grasses to trap sand and help build up your dunes.
Amazing Shrubs for the Beach and Coastal Areas
For coastal gardens, the best time to plant is during the early spring or at the beginning of fall as the weather is cooler and there is more rainfall. When planning your seaside landscapes, keep lawn areas small and opt for grasses that require minimal watering and fertilizer.
Choose from mini shrubs to taller species for some variety in the yard and garden and you can enjoy it in every season. Add in some annuals and perennials as well as trees for the beach and you have a delightful spot to relax and appreciate nature.
Ideal Shrubs for the Beach Garden – Eastern Red Cedar (Juniperus virginiana)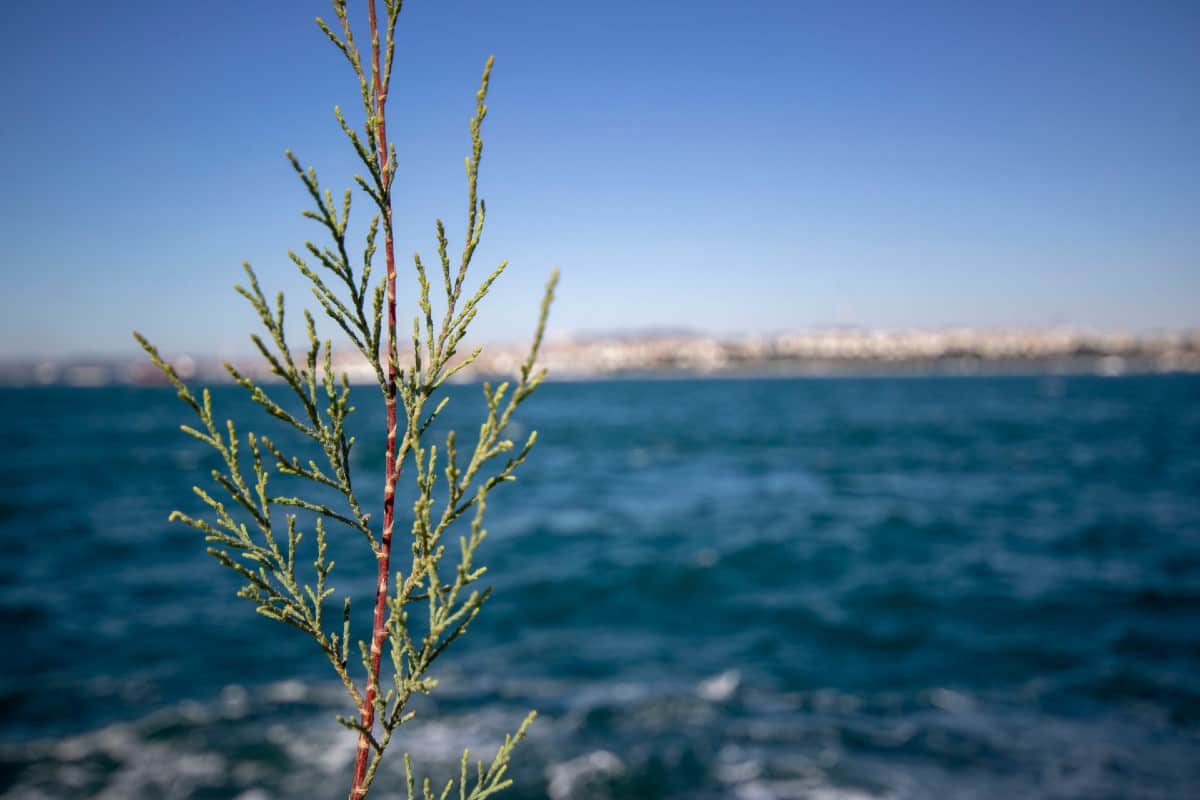 Don't let its name fool you, as Eastern Red Cedar is a type of juniper with a medium growth rate. The foliage of these beach and pool friendly trees is a dull green color from early spring until late fall, but once winter hits, it may keep its fall color of green or turn a purple or brown color.
Hardy enough to grow in zones two through nine, the Eastern Red Cedar prefers poor soil conditions and makes excellent shrubs for windbreaks. This shrub/tree grows in sandy soil, as long as it is well-draining. Female plants offer bluish-purple colored berries that many birds love.
American Holly (Ilex opaca)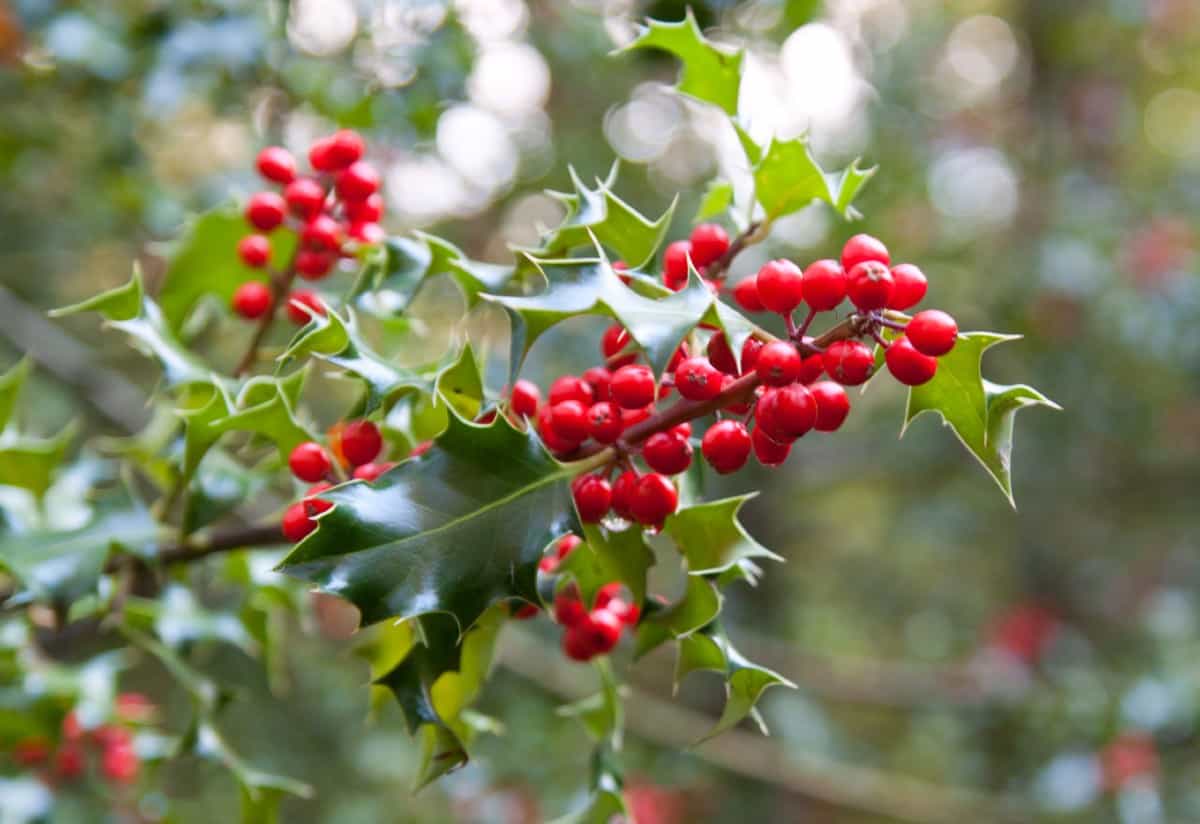 As either an evergreen or an ornamental tree, American Holly grows well in hardiness zones five through nine. Featuring long, green leathery leaves, American Holly as an evergreen keeps its color all year long. To produce red berries, plant at least four trees together for cross-pollination.
Plant your American Holly in a location with a minimum of four hours of direct sunlight each day. Soil requirements are well-draining soil on the acidic side. The tree prefers normal moisture levels but gives some resistance to flood and drought conditions.
Wax Myrtle (Myrica cerifera)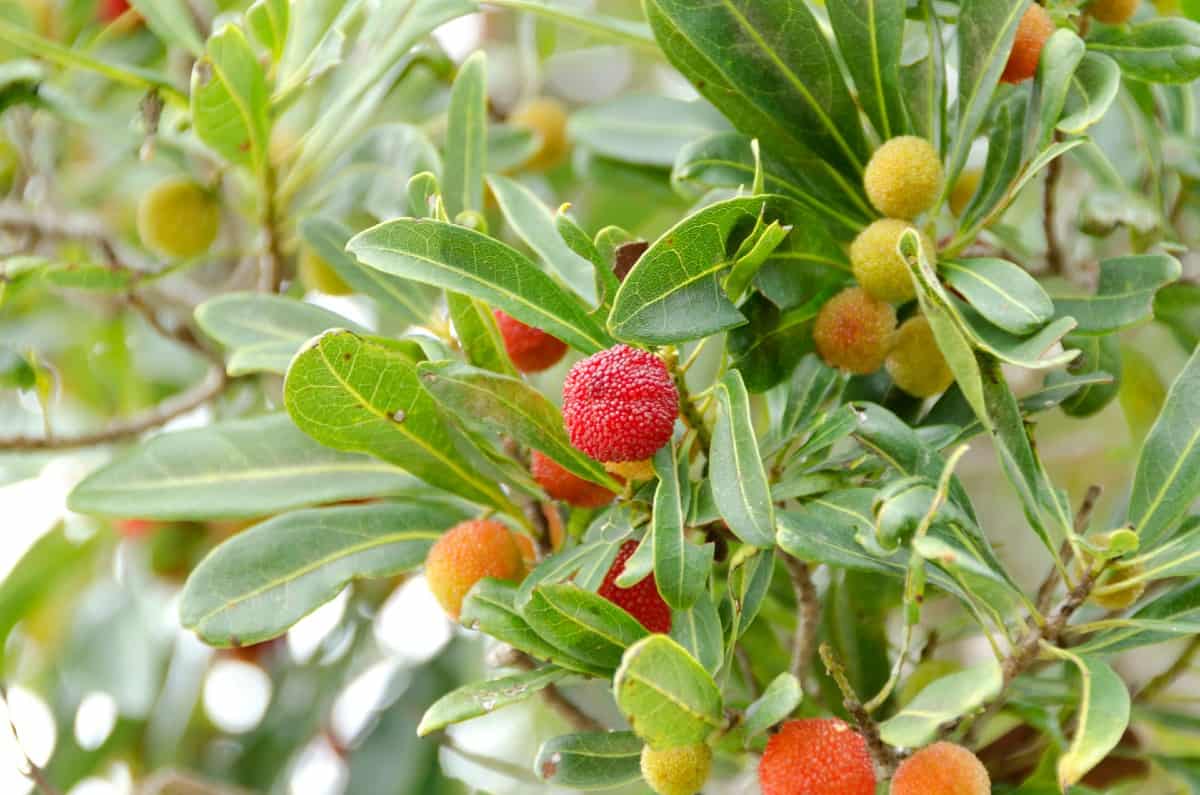 Also known as Bayberry or Candleberry, Wax Myrtle is an evergreen shrub or tree that reaches heights of up to 25 feet tall. The shrub features olive green colored leaves with thin gray-brown bark.
Wax Myrtle provides cylindrical-shaped flowers and a blue-white colored stone fruit that lasts through winter. Once fully established, Wax Myrtle grows well in a variety of conditions, including those meant for drought tolerant plants.
When planting, opt for locations that offer full sun to partial shade and feature average soil conditions. Wax Myrtle is tolerant of waterlogged soil and salt spray.
Beach Plum (Prunus maritime) – Shrubs for the Beach and Coastal Area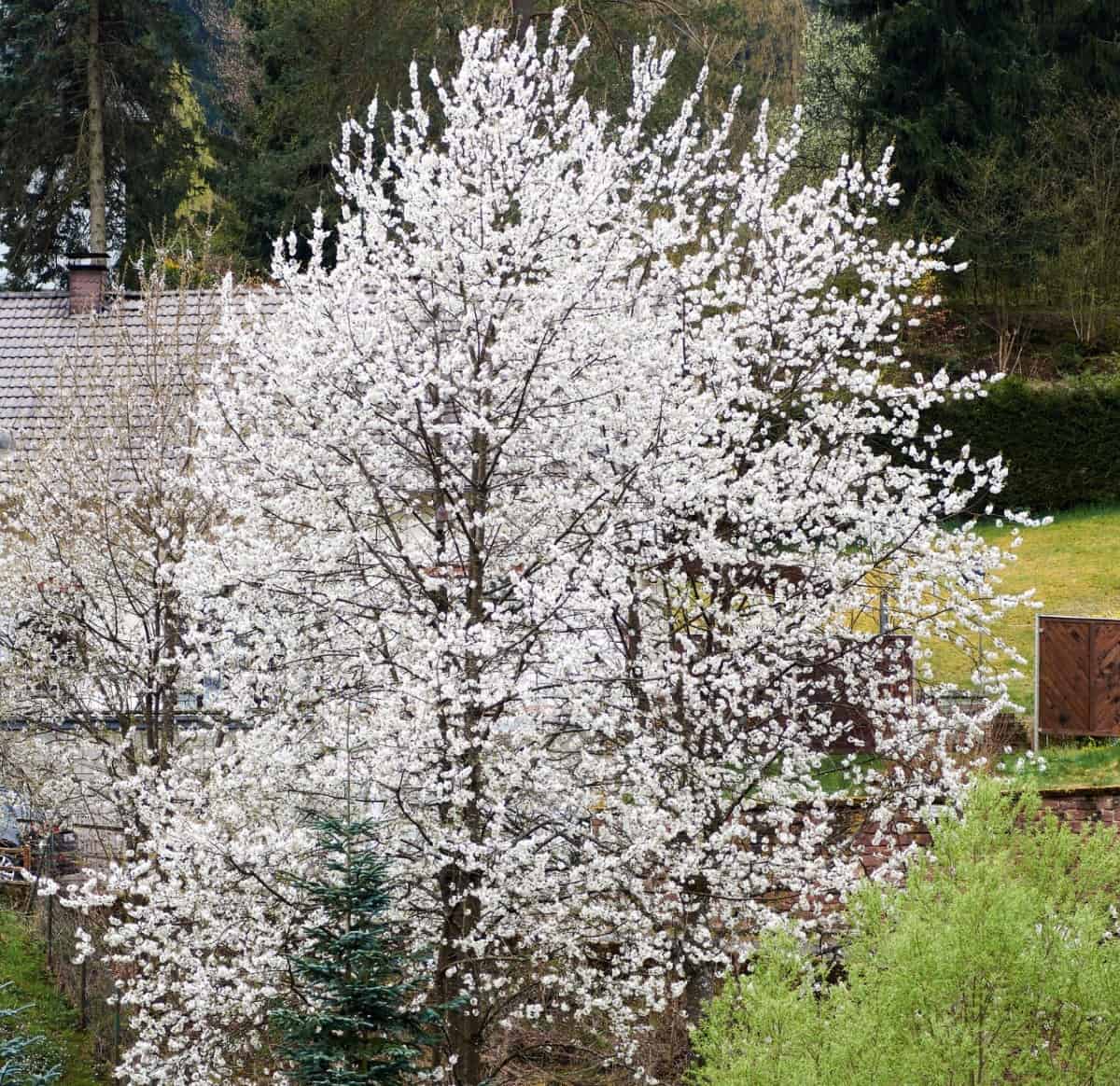 The Beach Plum is native throughout the eastern coast of the United States. A deciduous shrub, the Beach Plum's natural growing habitat is the dunes.
When grown in dunes, these small flowering bushes reach 80 inches, and when grown in seaside gardens, heights may reach up to 13 feet. Beach Plum leaves alternate between a broad shape with sharp edges and an elliptical shape.
Leaves are green on the top and pale green on the underside, and in the fall, leaves change to an orange or red color. The salt-tolerant plant prefers well-draining soil and thrives in full sun. White flowers bloom in May, while the fruit ripens in early September.
Sea Myrtle (Baccharis halimifolia)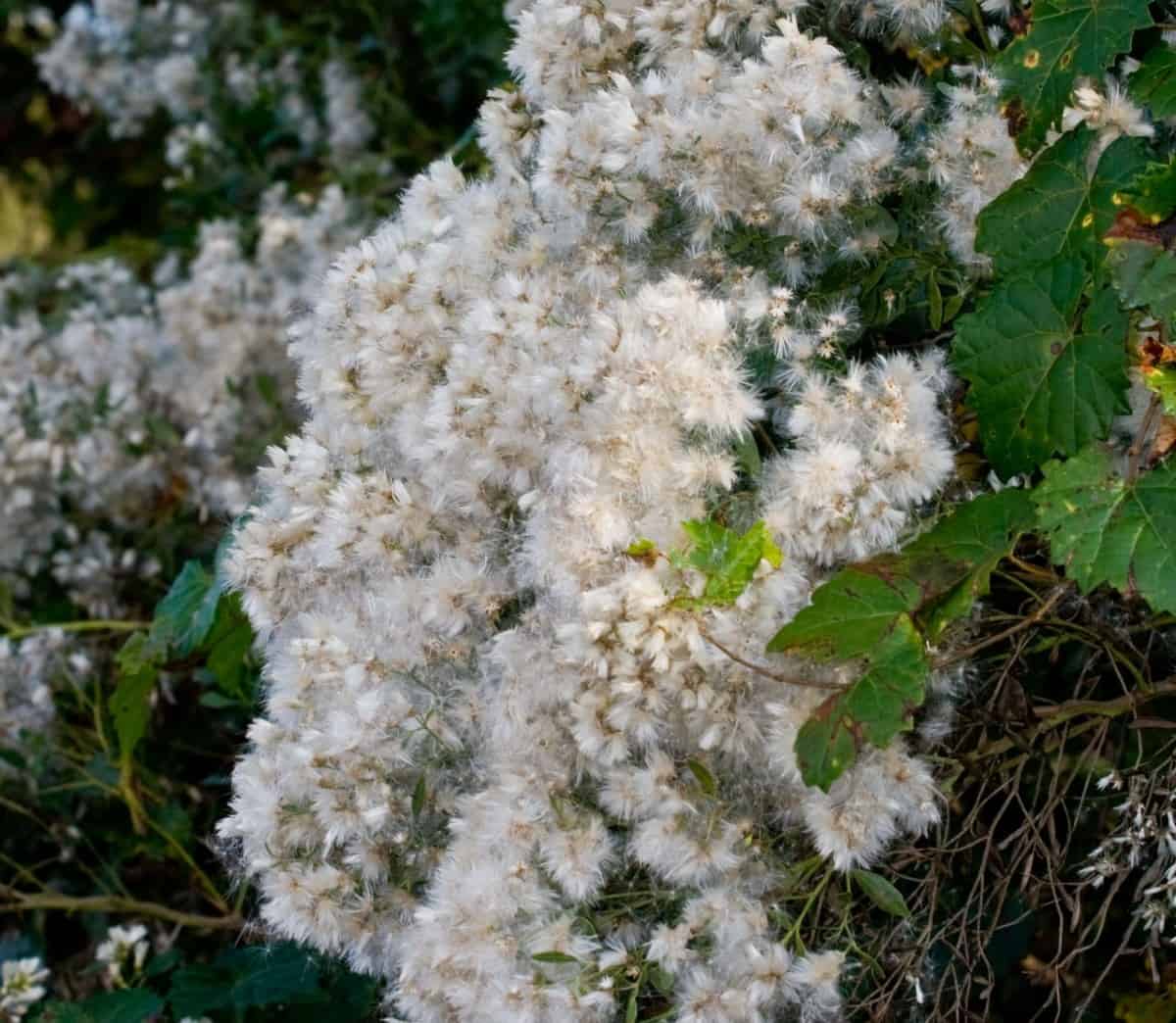 A large shrub or a small tree, Sea Myrtle is native along the eastern coast of the US. It grows well in sandy locations, salt marshes, and other areas, even with the poorest of soil conditions. To grow Sea Myrtle simply requires full sunlight.
During the fall and through the winter, Sea Myrtle features cream or white-colored flowers. Seeds from the plant disperse during the winter through the wind. Once set down, seeds grow quickly, even in cold and shady conditions.
Beach Rose (Rosa rugosa)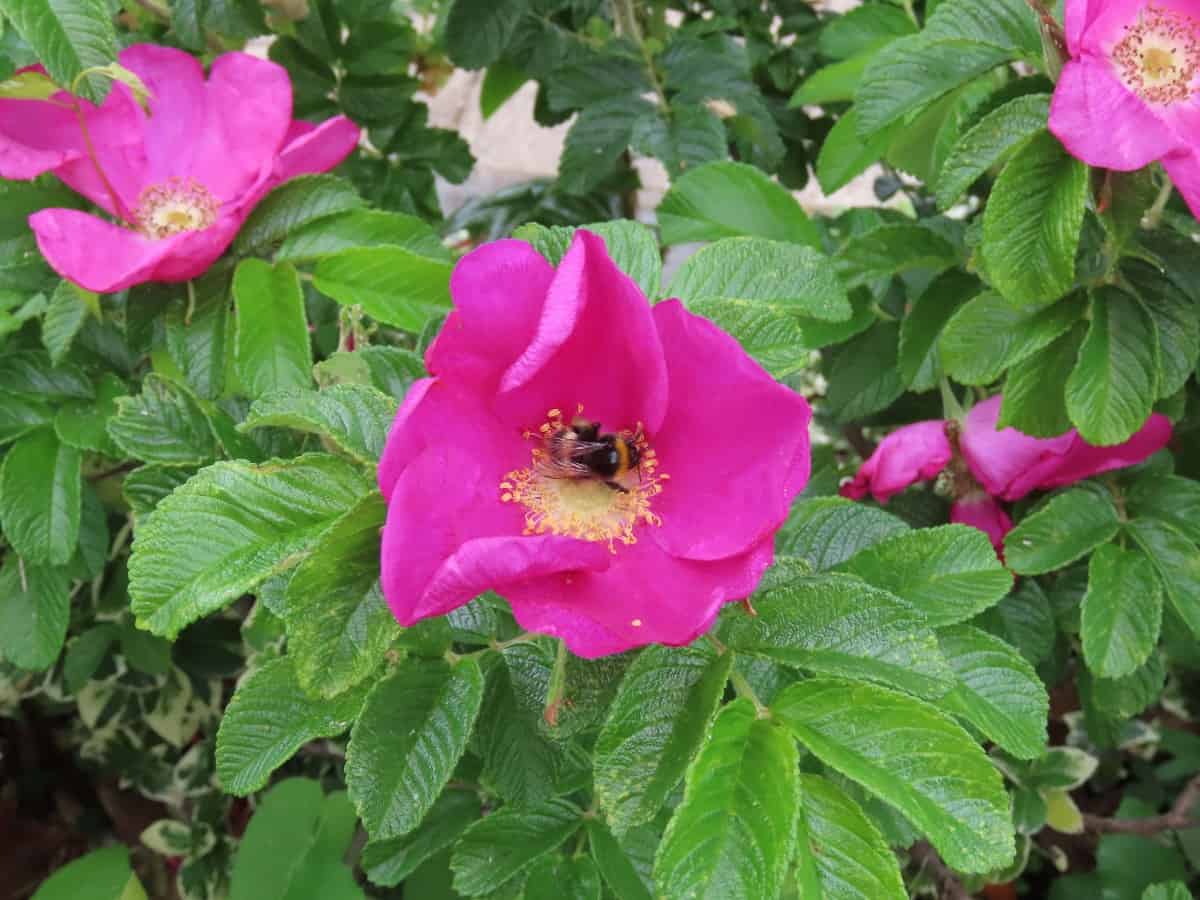 The Beach Rose is one of the easiest roses to grow and requires very little maintenance once established. These multi-branched roses for shore garden locales offer excellent resistance to both cold weather and pests.
The colorful blooms of these coastal garden perennials begin to appear in the late spring and last until early summer. When planting this deciduous shrub, ensure there is plenty of space as it grows tall and wide.
Opt for planting locations that provide full sun and well-draining soil. These beauties grow in the worst conditions, including areas of high humidity and salty air from the nearby seashore.
Best Shrubs for the Beach – Yucca (Asparagaceae)
How big Yucca gets depends on the variety purchased. The smaller types range from two to four feet tall, while the larger ones reach up to 30 feet. This shrub requires full sunlight and well-draining soil to prevent root rot.
Sunlight increases the number of white flower blooms and ensures healthy growth. Always consider the plant's size when selecting a location, as roots may grow large enough to crack foundations or ruin retaining walls.
Featuring sharp and spiny green leaves that deter a variety of animals, plant these beauties away from paths or walkways to prevent them from being bumped.
Seaside Alder (Alnus maritime)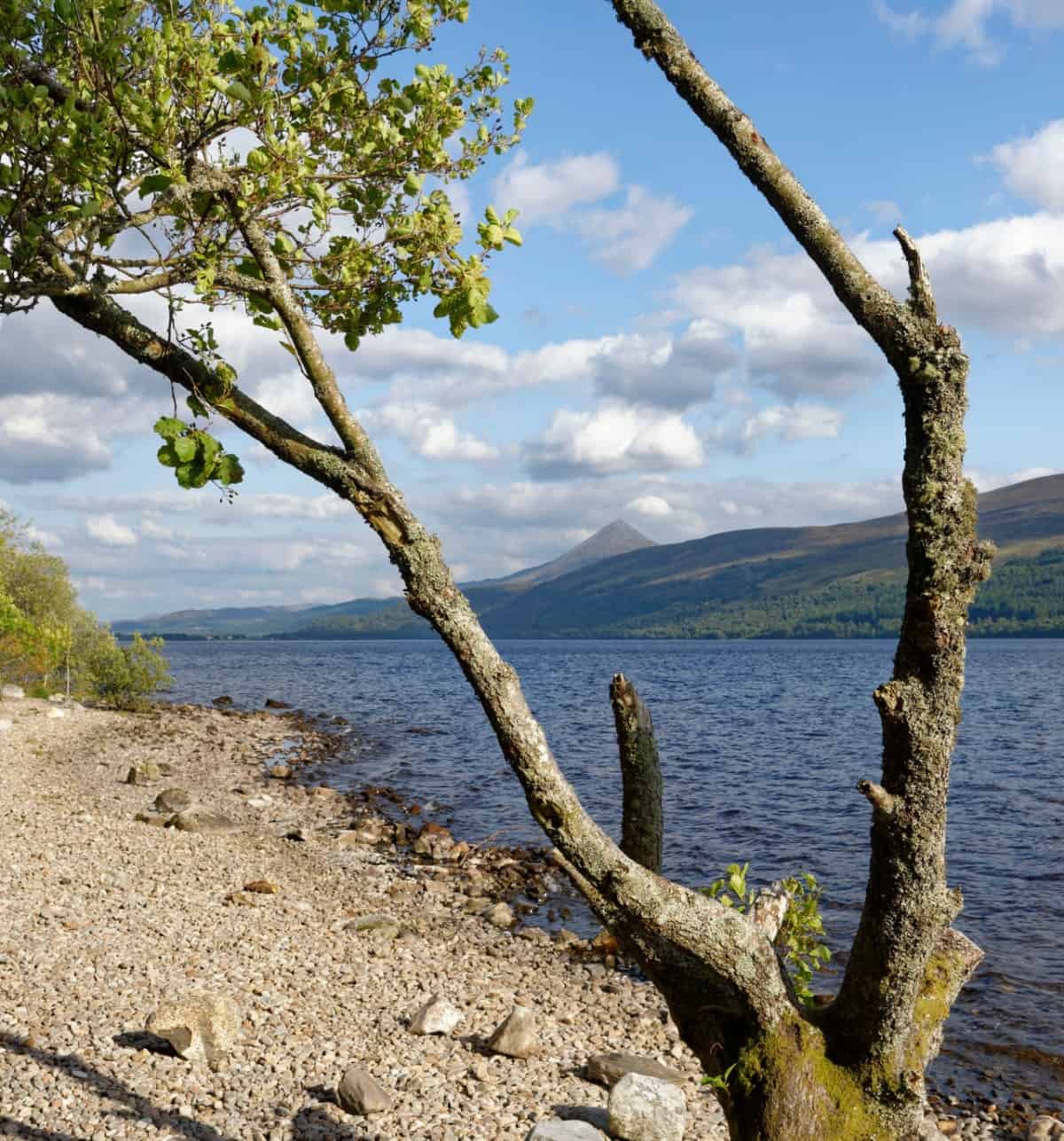 For a fast-growing tree that stays on the smaller side for your seaside garden, consider the Seaside Alder. The deciduous shrub stays small enough that it works well in landscaped areas with overhead utility lines.
The Seaside Alder is one of the few shrubs to prefer soil with inadequate drainage, as it thrives in wet locations with plenty of sun. The dark green leaves of summer change to yellow and brown during the fall before dropping.
Inkberry (Ilex glabra)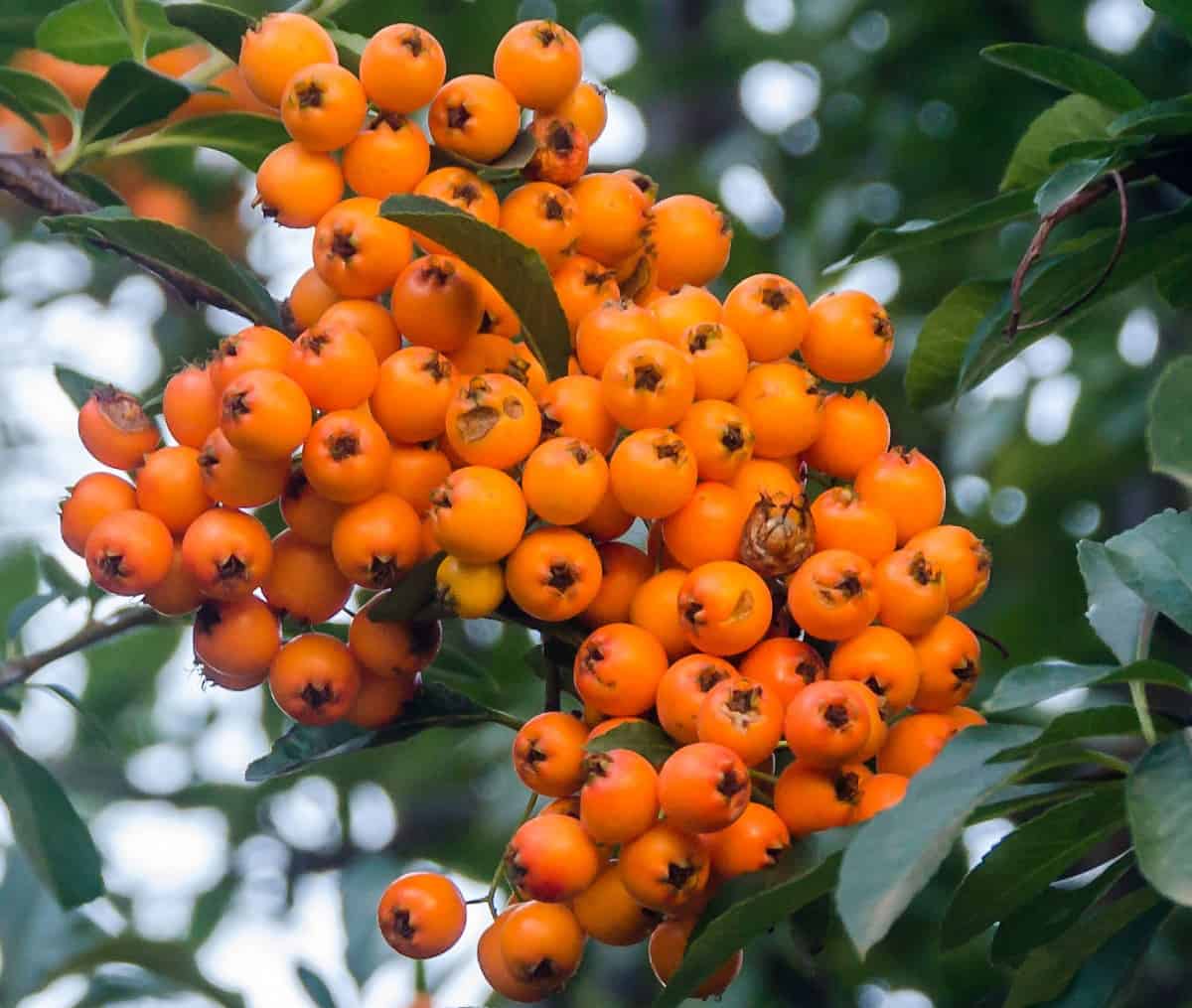 The broadleaf Inkberry Holly shrub is ideal for those looking for something that offers a round shape with an upright appearance. The easy to grow shrub requires very little care and is excellent for providing some color during winter.
These evergreen bushes that stay green all year feature glossy leaves in a dark green hue with white-greenish colored flowers. Flowers begin appearing in May and June but turn to black colored berries in the early fall. Inkberry shrubs prefer wet conditions, as they enjoy moist soil with plenty of sunlight.
Spicebush (Lindera benzoin) – Shrubs for the Beach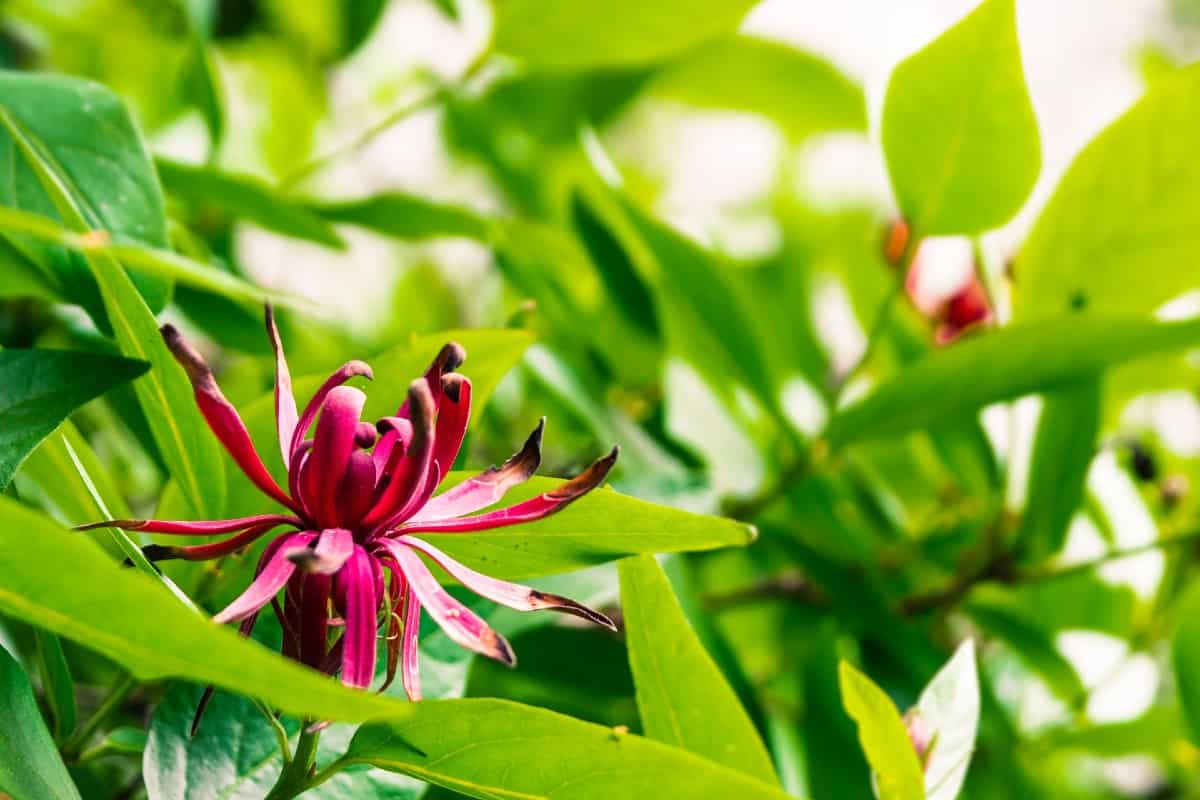 Spicebush reaches up to 12 feet tall and features alternating leaves on its stems. The leaves are a dark green color on the topside, while the underside is a bit paler and, in fall, turns yellow before dropping.
The leaves alternate from a simple long leaf shape to a broad and oval-shaped leaf, all with smooth edges. The leaves, when crushed, emit a spicy scent, as does the stem of the plant.
Yellow flowers appear in the early spring before leaves begin to form. Each flower features six sepals and emits a sweet and pleasant odor. The shrub grows well in zones four through nine and does well in the shade, but survives in full sun.
Bigleaf Hydrangea (Hydrangea macrophylla)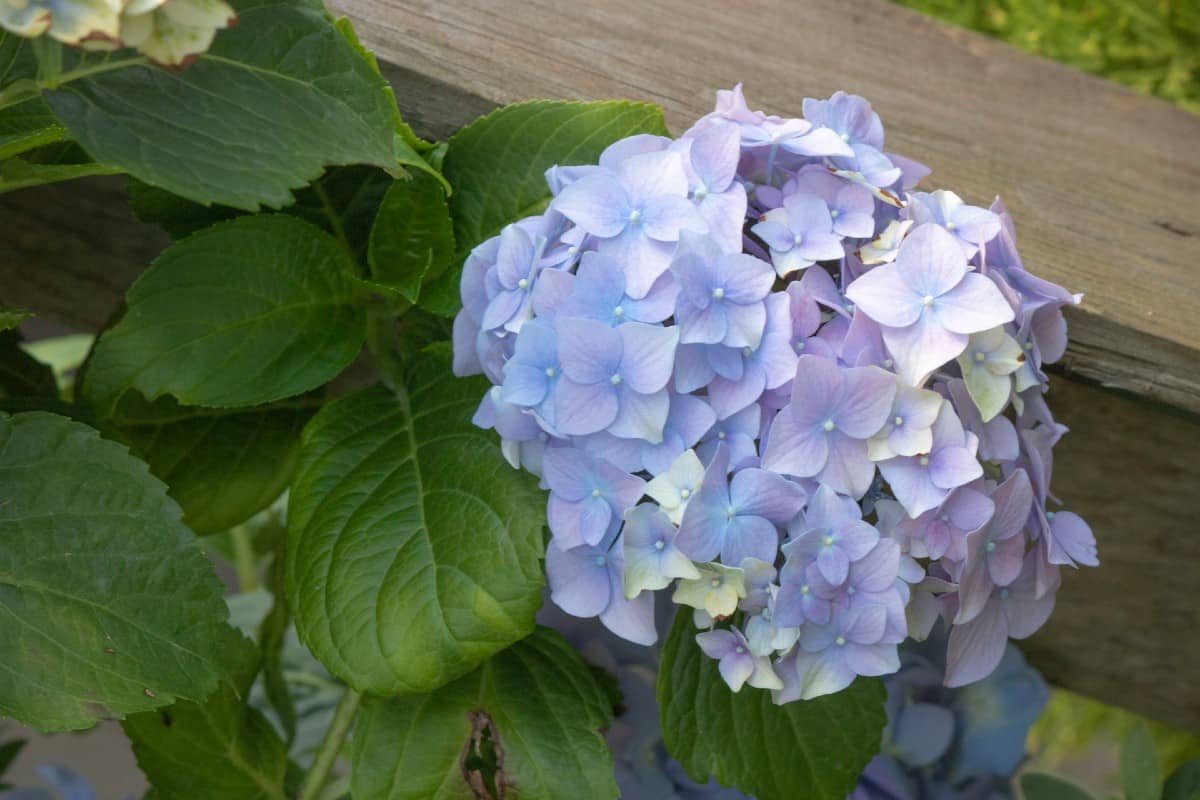 One of the most talked-about features of the Bigleaf Hydrangea is changing the flower color from pink to blue or the reverse by changing the soil's pH level. All varieties of the Bigleaf Hydrangea prefer morning sun with some shade in the afternoon.
When selecting a planting location, avoid hot and dry spots, as they prefer moist, well-draining soil. Cover the plant in the winter to protect from the cold.
Prune back random shoots and flower heads as flowers begin to fade. Avoid pruning after August 1st as new flower buds start forming.
Sweetbay Magnolia (Magnolia virginiana)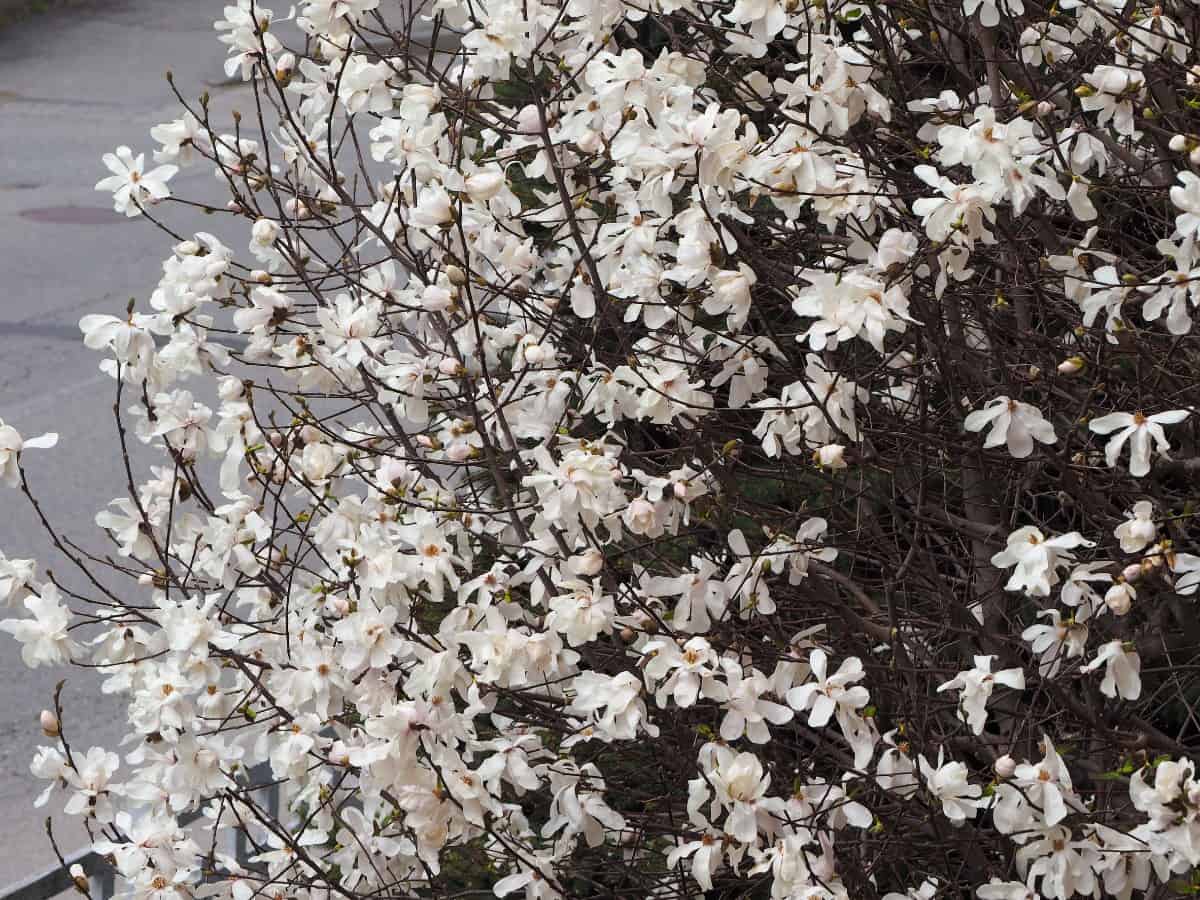 With the Sweetbay Magnolia, growers notice a showier cone than other magnolia shrubs. These shrubs offer a creamy white flower that begins blooming in the late spring and lasts through the summer.
Magnolia flowers emit a lemony scent that most find pleasing. The green leaves feature a silvery colored underside that grabs the eye during breezy conditions.
In colder areas, the tree reaches about 30 feet tall and is ideal for areas requiring a compact-sized tree. The Sweet Magnolia requires full sun and wet soil conditions to survive but tolerates medium-moist soil and partial shade.
Ideal Shrubs for the Beach Area – Lilac (Syringa vulgaris)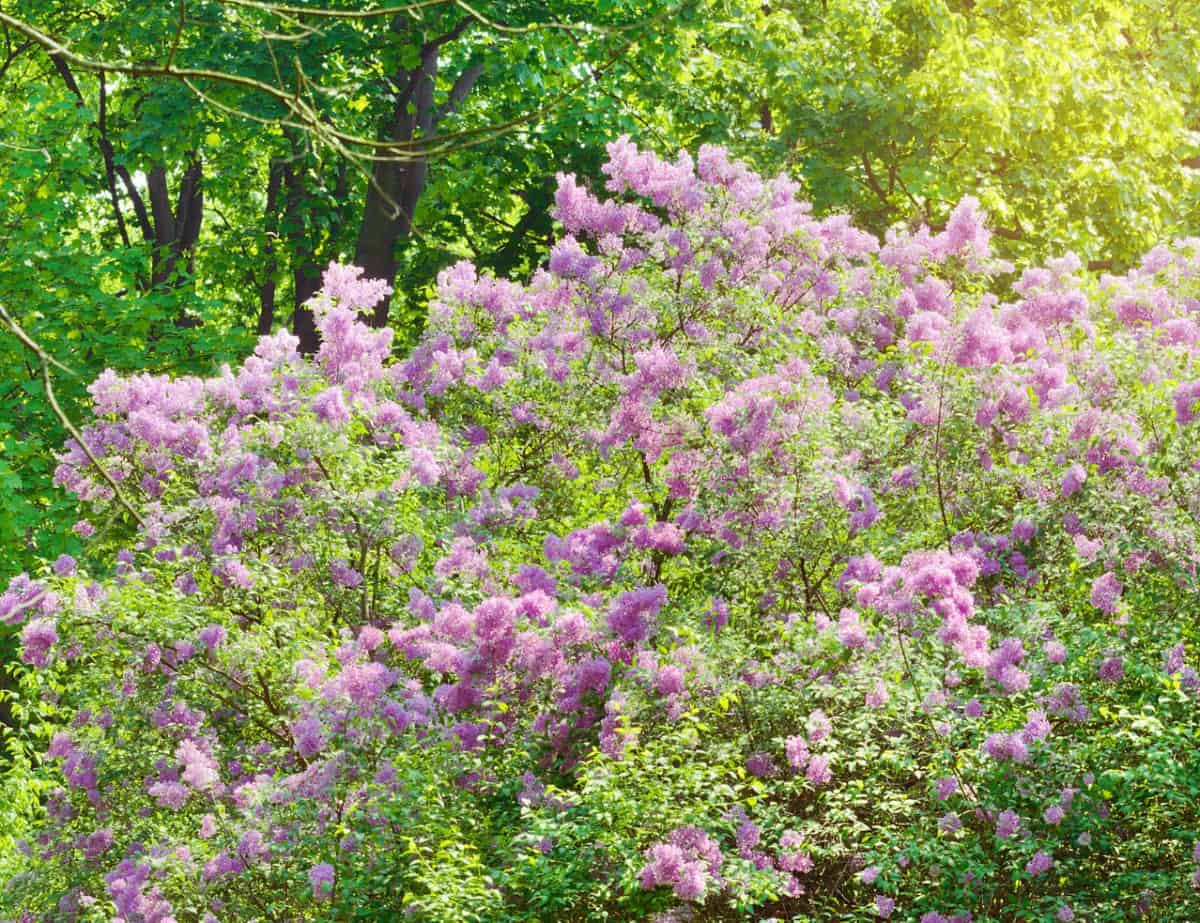 A deciduous shrub, lilac blooms during the late spring. The one thing lilac is known for it's their fragrant flowers, which emit a pleasing scent. Common lilac gives the most fragrant flowers and can grow in colder climates.
To keep the size under control, stay on top of the shrubs trimming. Once mature, lilac reaches up to 16 feet tall and 12 feet wide, although the size varies drastically between various shrubs.
Look for a planting location that offers full sun and loamy soil with a neutral pH level. Lilac bushes require well-draining soil. Don't keep the soil wet between waterings.
Pussy Willow (Salix discolor)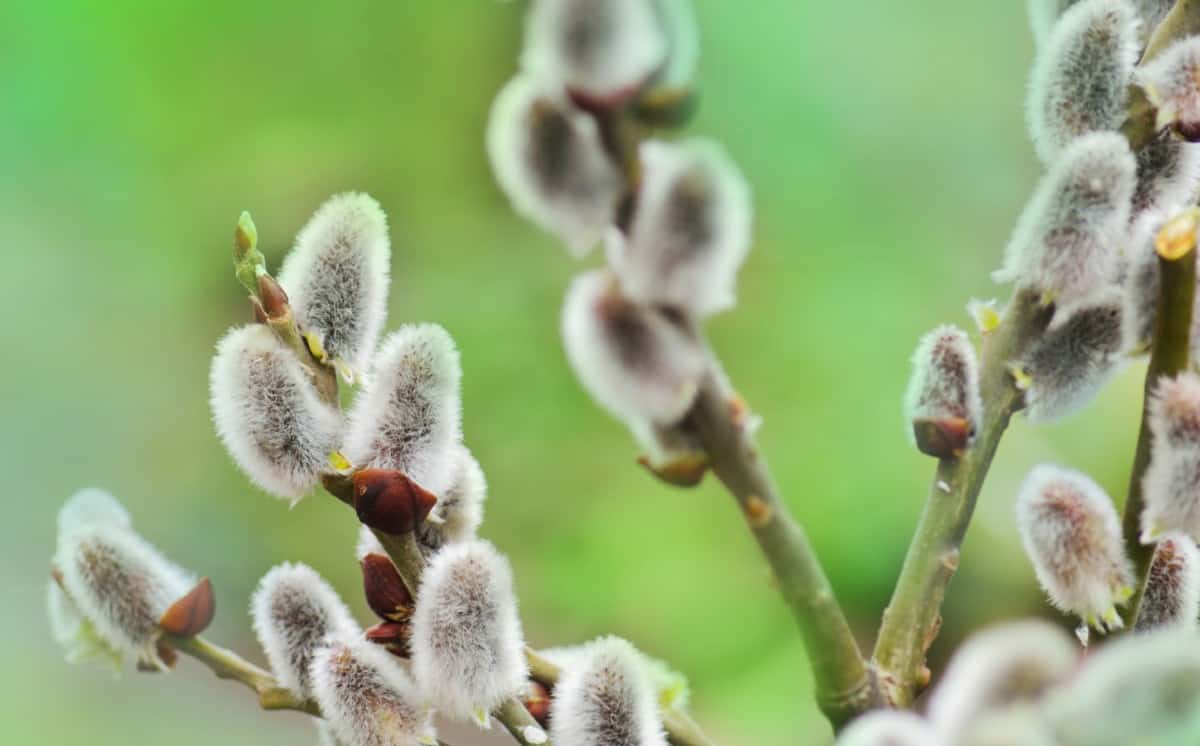 Known for their furry catkins that make their appearance before the leaves of the tree, Pussy Willows are an excellent choice to grow in landscapes with poor soil or extremely wet conditions.
When adding them to your seaside landscape, keep them far away from water, sewer, or sprinkler lines as their roots are invasive. Protect your Pussy Willow plants from deer, birds, and squirrels with chicken wire or something similar.
These beauties tolerate shade but prefer full sun. Look for a planting location with loamy, fertile soil with decent drainage. Prune to increase the size of the shrub and to help prevent them from growing too tall.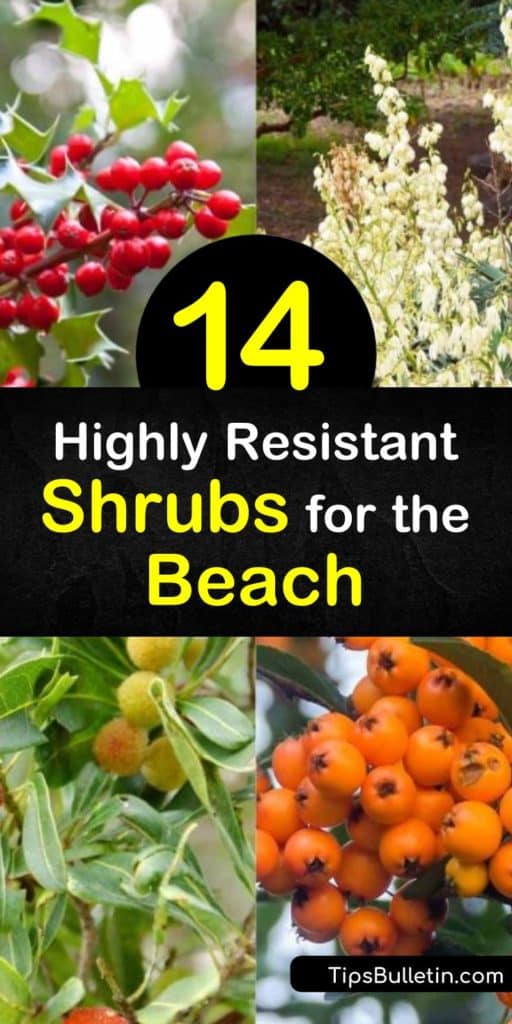 Thank you for reading our shrub ideas for your seaside gardens. If you found any of our adaptable shrub suggestions useful, please take a minute and share our views on shrubs for the beach and coastal areas with others on Facebook and Pinterest.