When we think about cranberries, we imagine large commercial cranberry beds, but did you know that it's easy to plant cranberries in your home garden if you live in the right area? Learn where to plant cranberries, the conditions they want to thrive, and how to care for your cranberry plants throughout the growing season.
The holidays aren't complete without a side of homemade cranberry sauce, and there is nothing better than a tall, cold glass of cranberry juice to quench the thirst, but there are many other reasons to enjoy these fruits.
Cranberries are a high nutrition superfood packed with vitamin C and antioxidants, and they are very beneficial to your health. They lower the risks of urinary tract infections and may reduce certain types of cancer.
The best way to reap the benefits of fresh cranberries or dried cranberries is to grow your own organically since much of the produce at grocery stores is treated with pesticides. However, cranberry plants need the right soil, sun, and climate conditions to grow and produce red berries.
How and Where to Plant Cranberries
Where do cranberries grow is a common question since it's not every day that we see a bed of cranberries growing in people's backyards.
While they are native to northeastern North America, commonly found in swamps and bogs, they grow in other areas under the right conditions, like where to plant blackberries.
How much sun do cranberry plants need, and what soil type do they prefer? We answer these questions and more to ensure you get a healthy crop of berries. Discover how to plant and care for your plants and use the fresh berries in a recipe.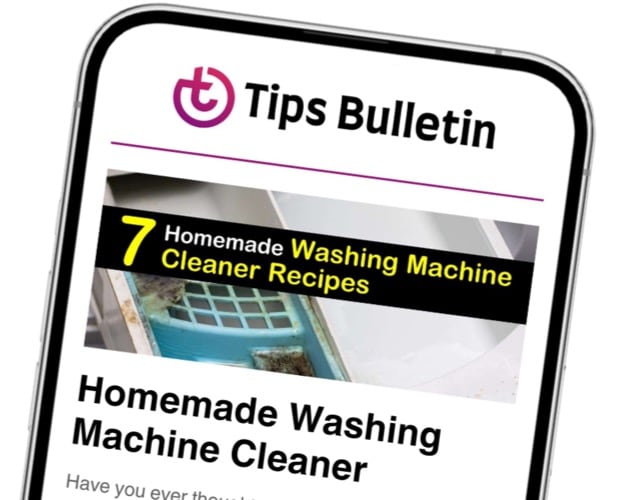 Finally, an email that Transforms Your Home.
Get the latest home and garden tips from our experts, delivered straight to your inbox.
Where Do Cranberries Grow?
We see bottles of cranberry juice and cans of cranberry sauce at the grocery store, but where do cranberries grow?
While these fruits are native to certain regions, many growers produce them in other areas of the world. Find out where cranberries originated and suitable places to grow them.
Cranberry Plants (Vaccinium macrocarpon)
There are many varieties of cranberry plants, including Early Black, Howes, and Stevens. Cranberries are native to Eastern North America.
Around 98% of the world's cranberry production takes place throughout Canada and the United States, in places like Wisconsin, Massachusetts, Washington, and Oregon.
However, Chile, Belarus, Latvia, and other regions also produce them. Where do elderberries grow best? What about cranberries? Areas with temperate climate zones and acidic soil in USDA hardiness zones 2 through 7 are suitable for growing cranberry vines and elderberry bushes.
How Much Sun Do Cranberry Plants Need?
How much sun do cranberry plants need, and do they prefer a particular type of soil? It's essential to give these plants proper growing conditions for healthy growth. Explore what they want to thrive and produce fruits.
Cranberries sun requirements are similar to other plants, and they enjoy growing in full sun for at least six hours daily. These ground cover plants thrive on an inch of water each week, and like lingonberries, they require fertilization in early spring.
They grow ideally in dirt with high acidity levels with a soil pH of 4.5 to 5.5, similar to rhododendrons and azaleas. If your garden is alkaline, lower the pH by adding sphagnum peat moss, organic matter, or aluminum sulfate. If the pH is low, consider using bone meal.
Where to Plant Cranberries and How to Care for Them
You don't need to be a commercial grower to produce cranberries. They are reasonably simple to grow at home if you give the plants what they require, like where do raspberry bushes grow and other fruiting vines. Learn where and how to plant cranberries and care for them throughout the season for a bountiful berry crop.
After the last frost in spring, prepare your garden bed for planting, and plant cranberry-rooted cuttings by spacing them one per square foot. Take advantage of cranberry companion planting with blueberries to repel unwanted insects and attract beneficial ones.
The best way to plant cranberries includes spreading mulch around the plants to hold in the ground moisture and stop weeds from taking nutrients from the soil.
Water young plants daily for the first couple of weeks until they establish and then every couple of days after that so they're moist but not soggy. Feed them with a slow-release fertilizer every three to four weeks.
Cranberry plants do not produce fruit the first year, and pink flowers and deep red fruiting usually begin the second or third year.
After the plants mature, prune long runners to encourage upright growth and remove dead or damaged vines from old plants. If you notice signs of disease, use a fungicide as directed.
How to Make Muffins with Cranberries
Juice is one of the top ways to enjoy cranberries, but one can only drink so much cranberry juice before it gets tiresome.
A great way to use up fruits after harvesting is to make flavorful homemade muffins. These muffins are moist and buttery and bursting with delicious cranberries in every bite.
Spray the muffin pan with non-stick oil and preheat the oven to 425°F. Beat the butter in a mixing bowl on high speed for about a minute or until creamy, and add the granulated and brown sugars.
Beat the mixture for two minutes while scraping the sides of the bowl, and add the eggs, vanilla extract, and yogurt. Beat for another minute or until the texture is uniform.
Combine the flour, salt, cinnamon, baking soda, and baking powder in another bowl, and pour the wet ingredients into the dry.
Use a hand whisk to blend them, and then add the milk and two tablespoons of orange juice. Gently whisk the mixture until little lumps remain. Fold in the cranberries.
Pour the batter into the muffin pan and bake them for five minutes. Lower the temp to 350°F and bake for 18 to 20 minutes more.
Set the cranberry muffins aside to cool and prepare the orange glaze by mixing the confectioners sugar and three tablespoons of orange juice. Drizzle the muffin tops with the glaze and serve immediately.
While cranberries are not the first thing to come to mind when planning a backyard garden, they are simple to grow with the right conditions, and they are a great addition to the space.
They are highly nutritious, offer a range of health benefits, and growing your own means you get to enjoy organic berries year after year.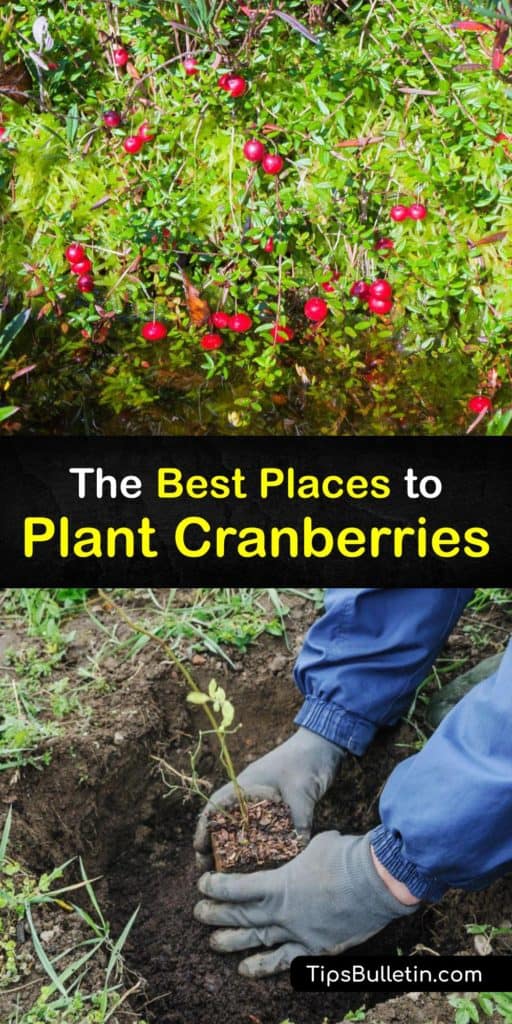 We hope that knowing where to plant cranberries and how to care for your plants helps you produce an abundance of tasty fruits for your favorite recipes, and we'd love it if you'd share our cranberry growing guide with your friends and family on Pinterest and Facebook.