If you plant drought-tolerant perennials in your garden, you'll save money and effort. You won't have to replace them for each growing season, and you won't spend as much to water them either.
There's a whole world of brilliant and fascinating drought-resistant perennials. Some bloom in beautiful colors, while others provide lush foliage even with little water. Take a look at our collection below to get some inspiration for your garden today.
Perennials are much sought-after by gardeners for their ease of planting once and having regrowth year after year. You can often find end-of-season offerings at garden centers at a reduced price, as well, saving you even more!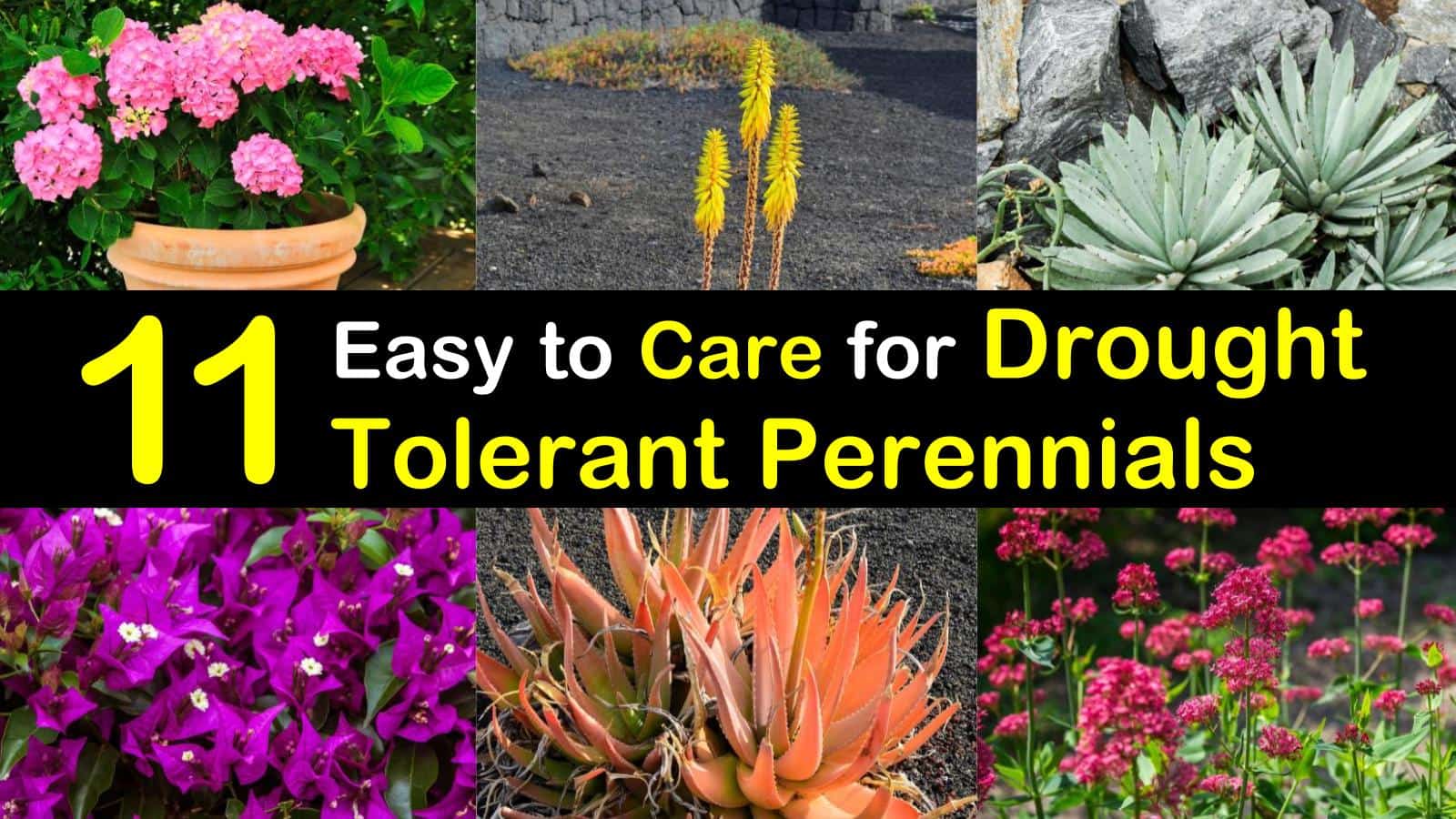 Perennials that Don't Mind Dry Conditions
There are probably more annuals and perennials for hot areas than you may have thought. Plant a mixture of sizes, styles, and colors for a diverse garden even in the sunniest areas.
You can find other types of plants for desert conditions, too. Try growing some drought resistant trees, shrubs, and vines to add style to your yard and garden.
Centranthus ruber or Red Valerian – The Powerful Red Perennial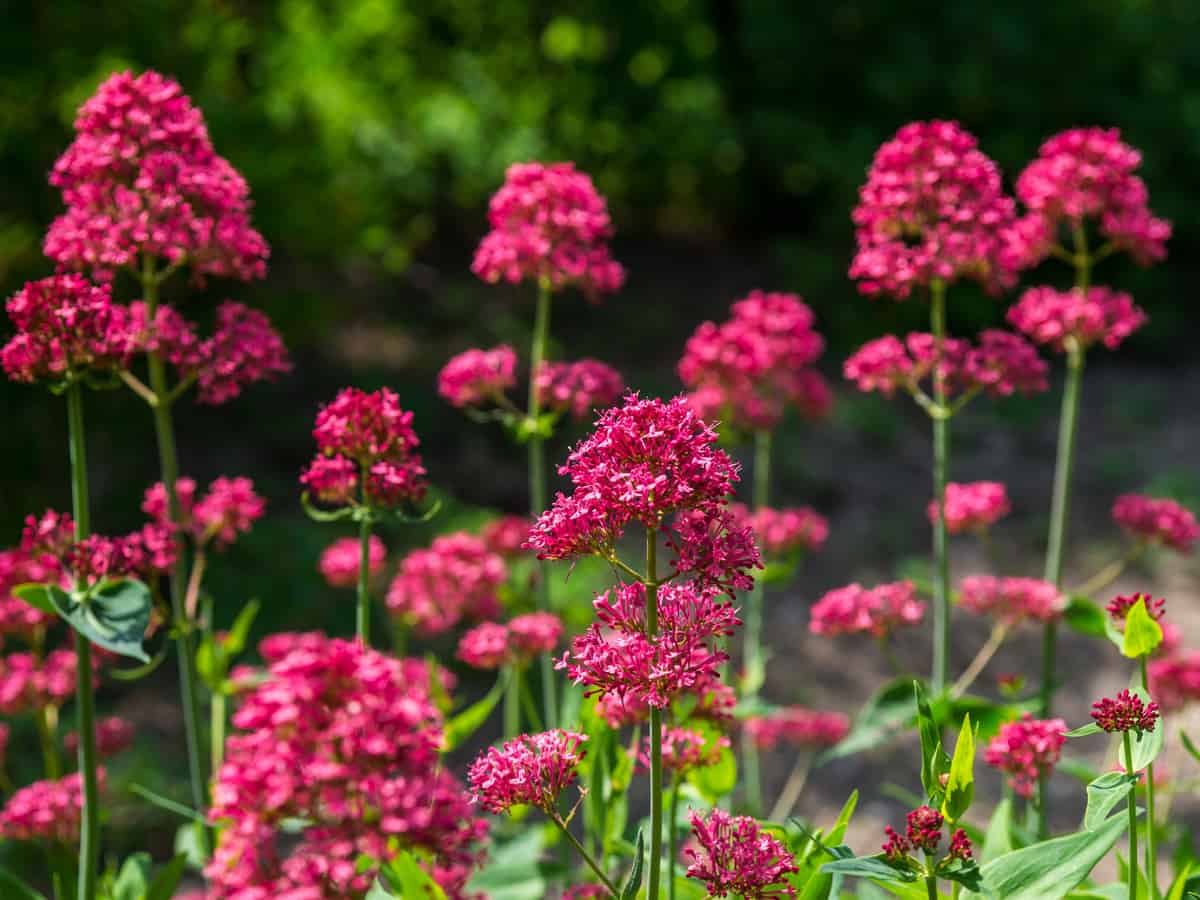 Red Valerian's fragrant crimson blooms are perennial flowers that bloom all summer. It makes a lovely border along walkways and fence lines. It grows best in bright sunlight but doesn't require fertile soil.
And if you live in a hot, dry place, Red Valerian is an excellent water resistant plant. Each clump of Centranthus grows to be up to three feet tall and two feet wide. Its flowers attract bees, birds, and butterflies. Plus, you can find varieties that blossom in white, pink, and purple.
Geranium or Pelargonium – Drought Tolerant Perennials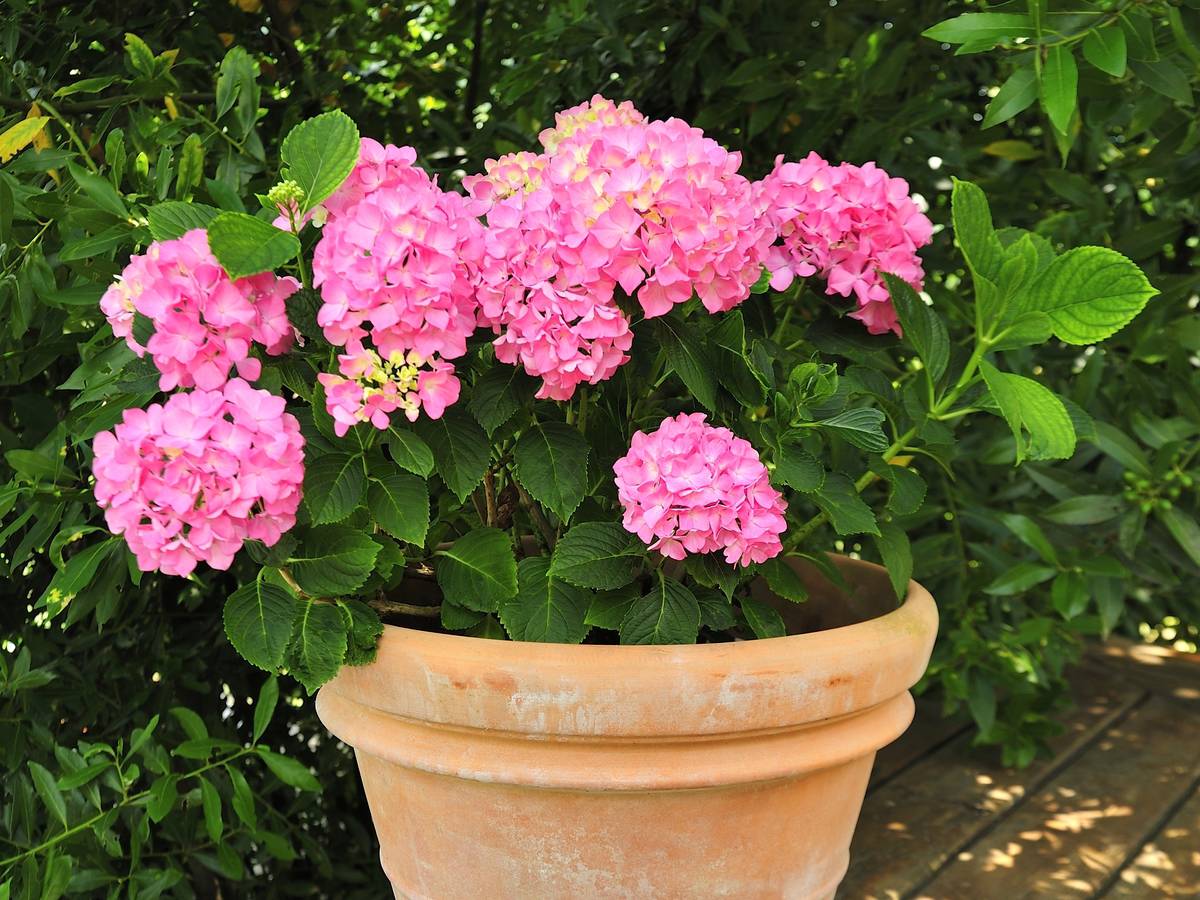 Most kinds of geraniums don't need frequent watering. It's better to let their soil dry out before you soak it again. And, these easy maintenance perennials love four to six hours of sun each day.
You can find them in a wide assortment of colors, from pale peach to deep purple. And, Sweet-smelling Scented Geranium is the fragrant kind that's used to make essential oil.
Mescal Agave – Agave parryi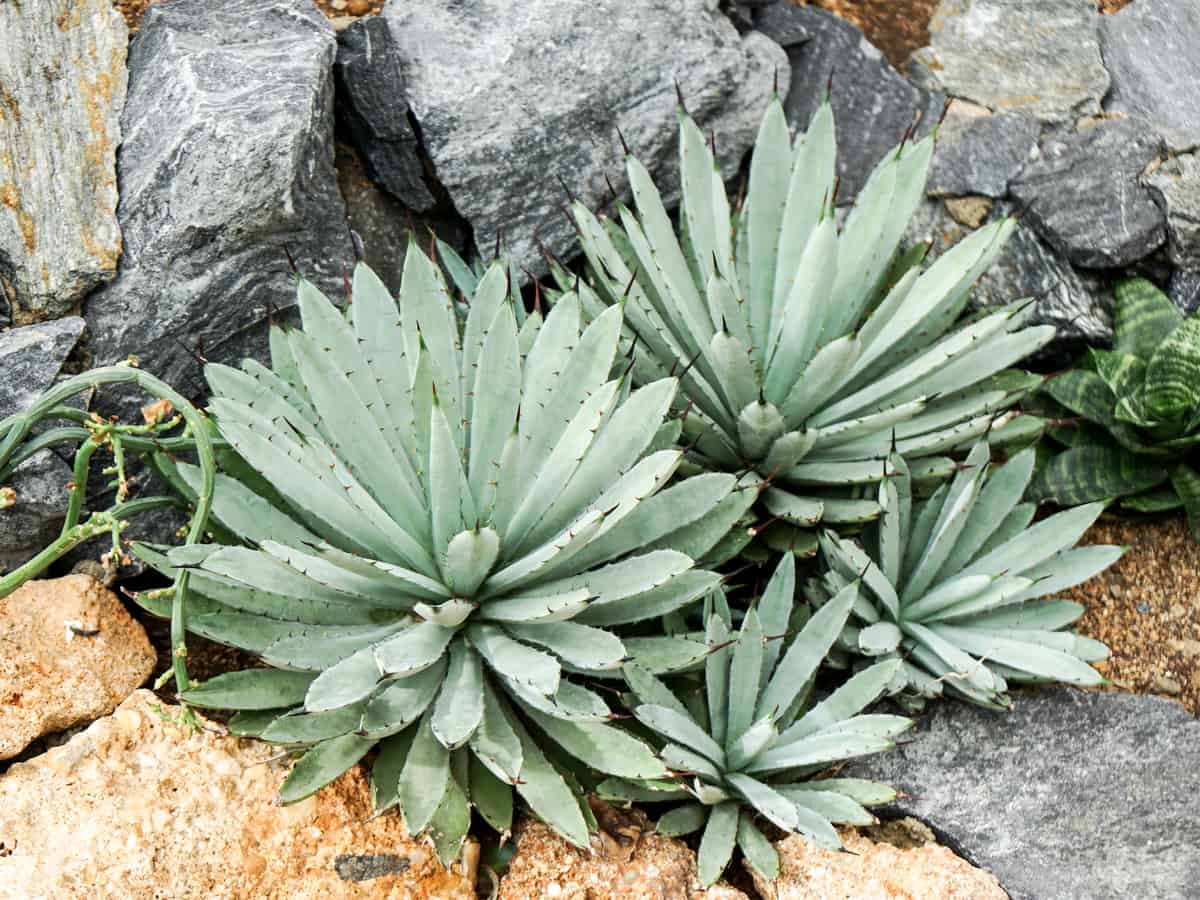 Yes, this is the same cactus used to make the famed alcoholic drink. Mescal agave looks sharp in a rock garden. It's native to a part of Mexico where the weather is hot and dry. As a result, it gets by with little water.
Agave plants have deep roots. Make sure you plant them in well-drained soil. Other than that, these heat tolerant plants don't need much care.
Aloe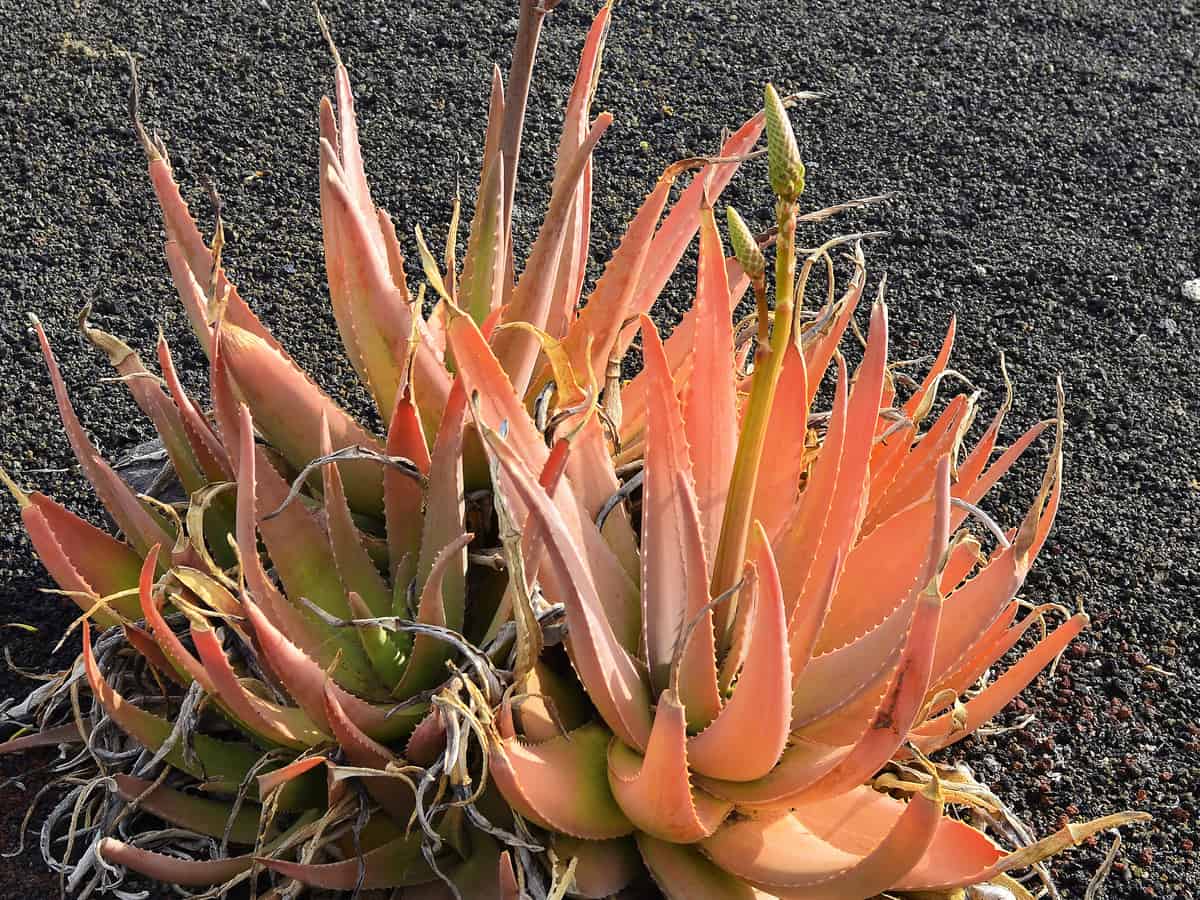 Although they don't flower, the interest that aloe provides more than makes up for the missing blooms. Most varieties of aloe are hardy shrubs for dry soils. For example, Aloe striatula, or stripe-stemmed aloe, can survive temperatures down to 50°.
It resembles a tree in that it can reach twelve feet or more in height. Next, you might prefer a smaller variety of Jewel aloe, Coral aloe, or Soap aloe.
Each one of these spiky perennials can add a beautiful decorative effect to your garden. And many times rainfall is enough moisture for them to survive.
Cistus or Rock Rose Perennials
Rock roses flourish in sandy soil even if it's salty from ocean air. It doesn't need much water, but it prefers bright sunshine. Many gardeners plant cistus where they are battling erosion because it has strong spreading roots.
When cistus blossoms in the late spring, it produces easy care perennial flowers. You can choose from white, purple, and sunset varieties. Try planting a mix of all three for a visual treat.
Verbena – Beautiful and Very Drought Resistant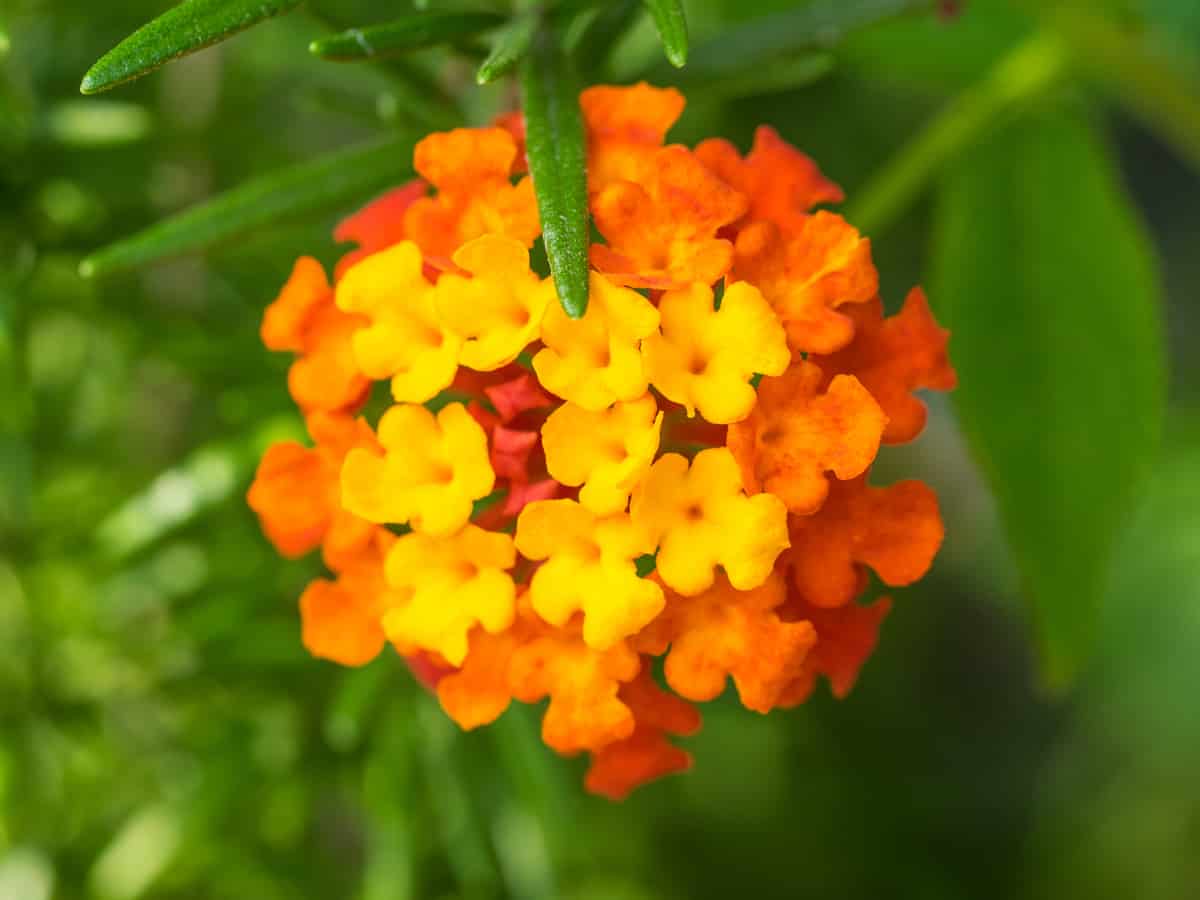 Gardeners plant verbena as perennial ground cover plants because they grow fast and spread quickly. It likes high temperatures, lots of sun, and doesn't require more than an inch of water each week. Then it will reward you with cheerful blooms in the summertime.
If you trim back verbena, it will bloom again in two to three weeks. And this is a perennial that won't make you wait for the show. It produces flowers in the first year it's planted, especially if you apply fertilizer in the spring. These easy to care for perennials are a delight!
Sea Holly or Eryngium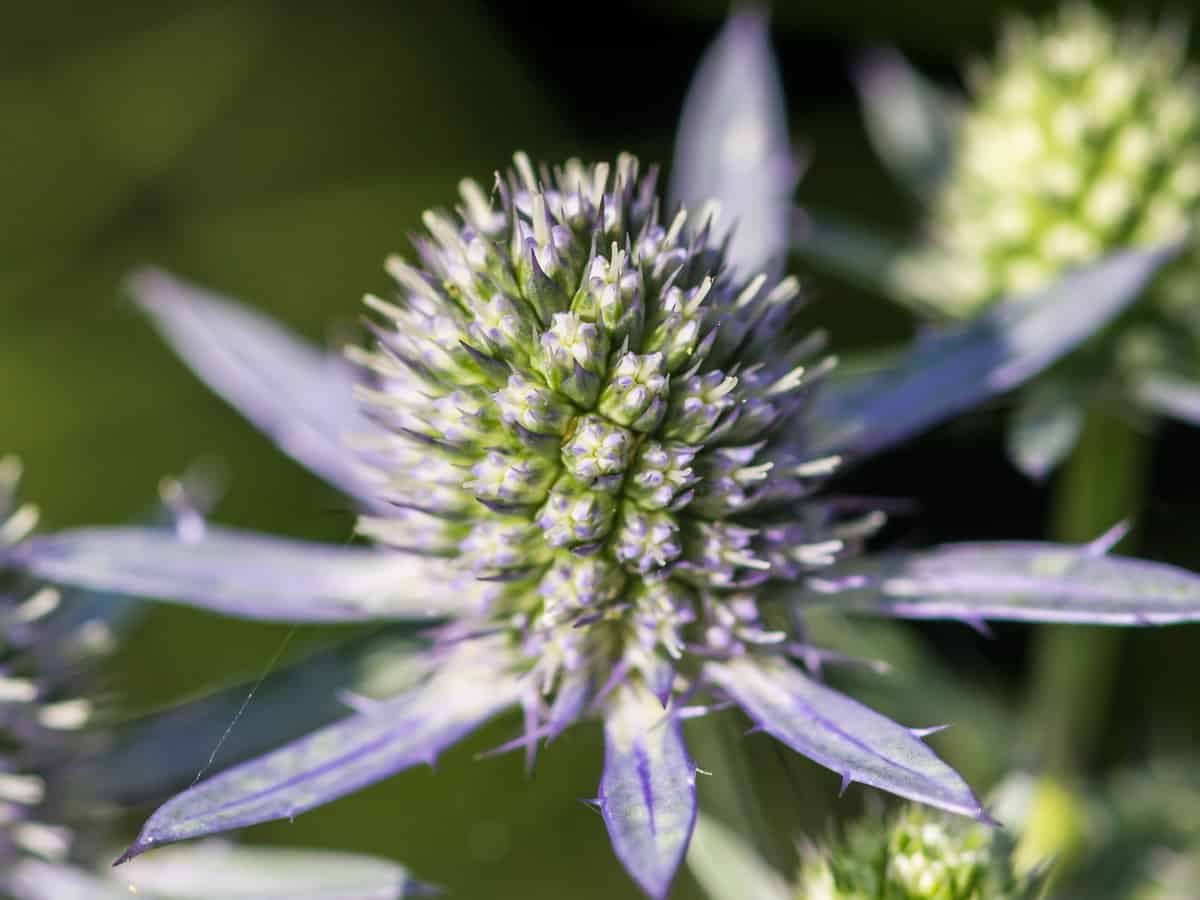 Sea holly doesn't have typical blooms. They produce greenish-blue cones surrounded by silver and violet spikes. And this unusual spectacle lasts throughout the summer and fall while warm weather continues.
There are several kinds of eryngium, and some come from mountainous regions in the Alps, the Caucasus, and the Pyrenees. They do well in sandy soil with little water. And if you grow sea holly from seeds, you'll need to wait a year for flowers.
Lithops or Living Stones – The Amazing Drought Tolerant Plant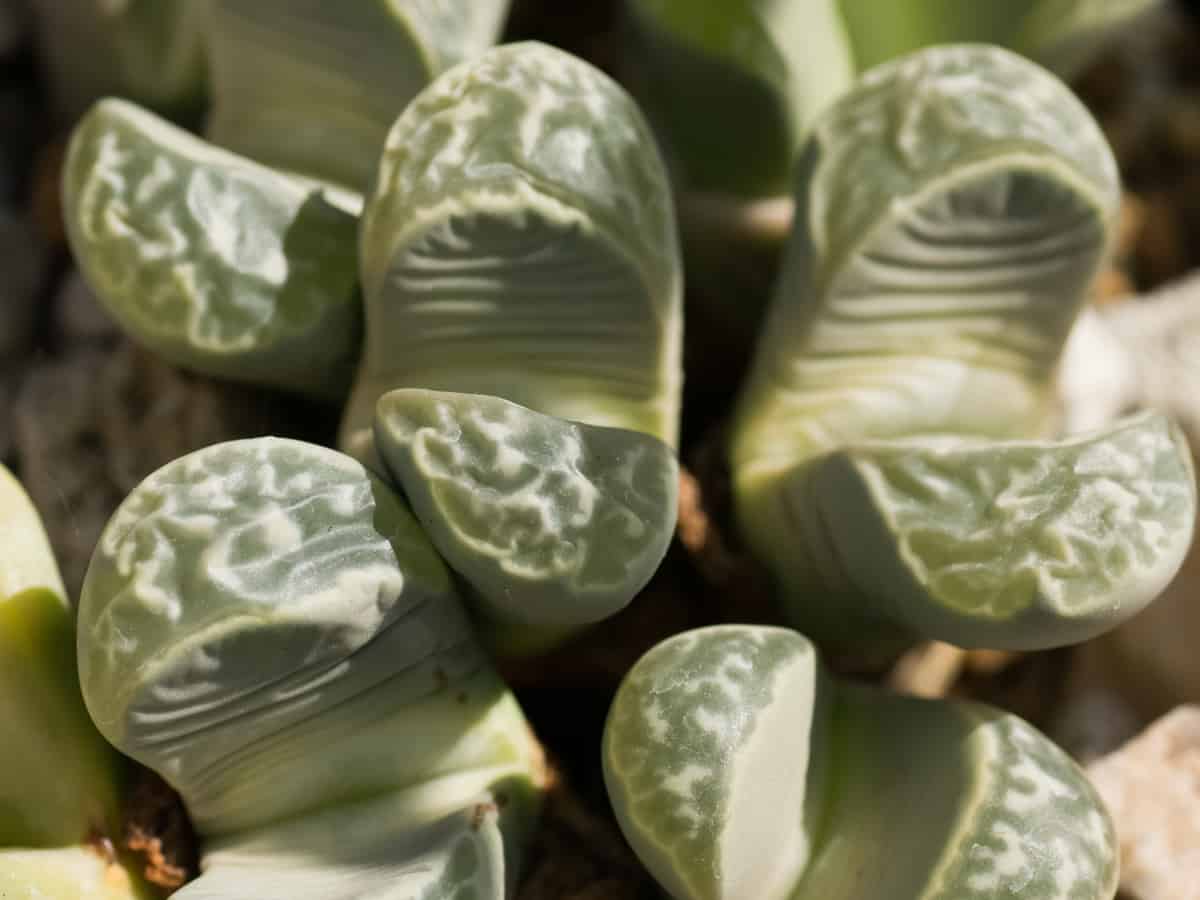 Lithops look like rocks. If you plant them in a rock garden, it might be hard to distinguish them from their surroundings.
But, they are succulents native to South Africa. Living stones prefer desert-like conditions with hot weather.
Plant these perennial plants for poor soil in hard sand outside, or try a cactus mix in a container that you can bring indoors. Don't bother watering them at all from the fall to the spring while they are dormant.
Adenium or Desert Rose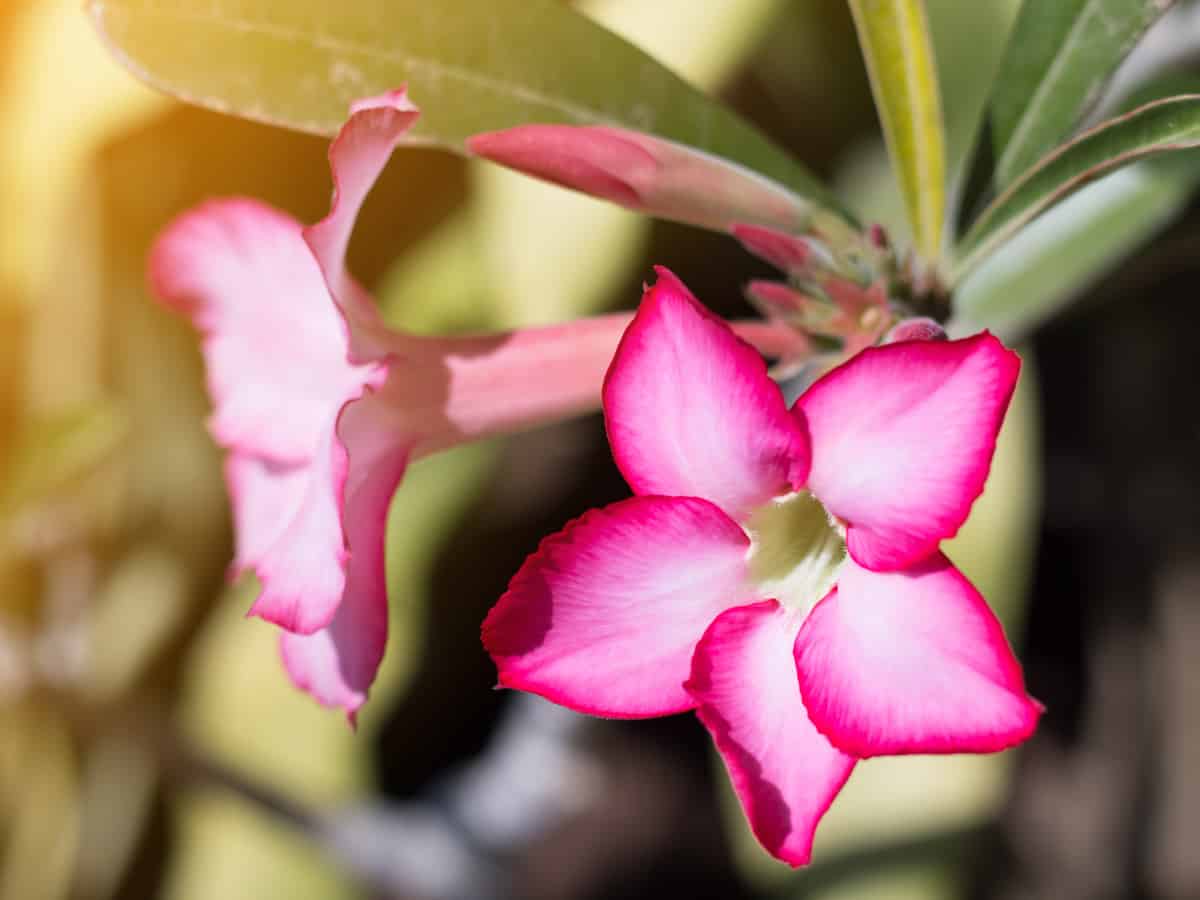 Did you know that you can even find drought tolerant roses? Explore your options for plants that don't need a lot of water.
Adenium is native to dry parts of Africa and the Arabian peninsula. That's why it prefers hot weather. If you live in a colder climate, you can still enjoy this desert rose in your container garden indoors.
It resembles a bonsai plant with a canopy of foliage on a trunk. To care for Adenium, plant it in cactus mix and give it plenty of sunlight. It will need a little water in the spring and summer but survives on less during the rest of the year.
Bougainvillea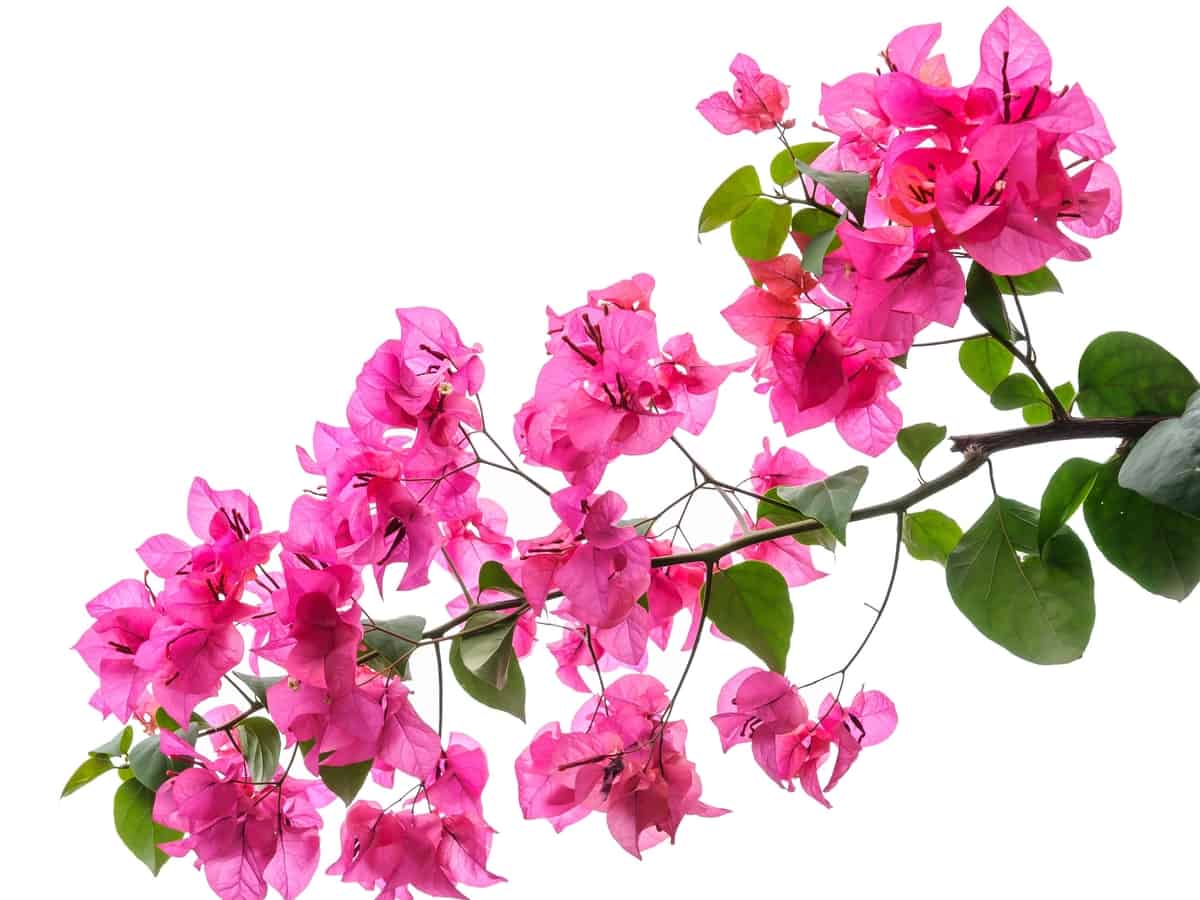 You may not believe it, but Bougainvillea doesn't have petals. Instead, it forms bracts around tiny flowers. The bracts are leaves that change color. This beautiful specimen smells heavenly.
The only time you need to water Bougainvillea is when the leaves wilt. But these desert trees do require some maintenance to stay healthy, so plan on fertilizing in the spring and pruning in the fall to encourage thicker growth.
Russian Sage – The "No-Water" Perennial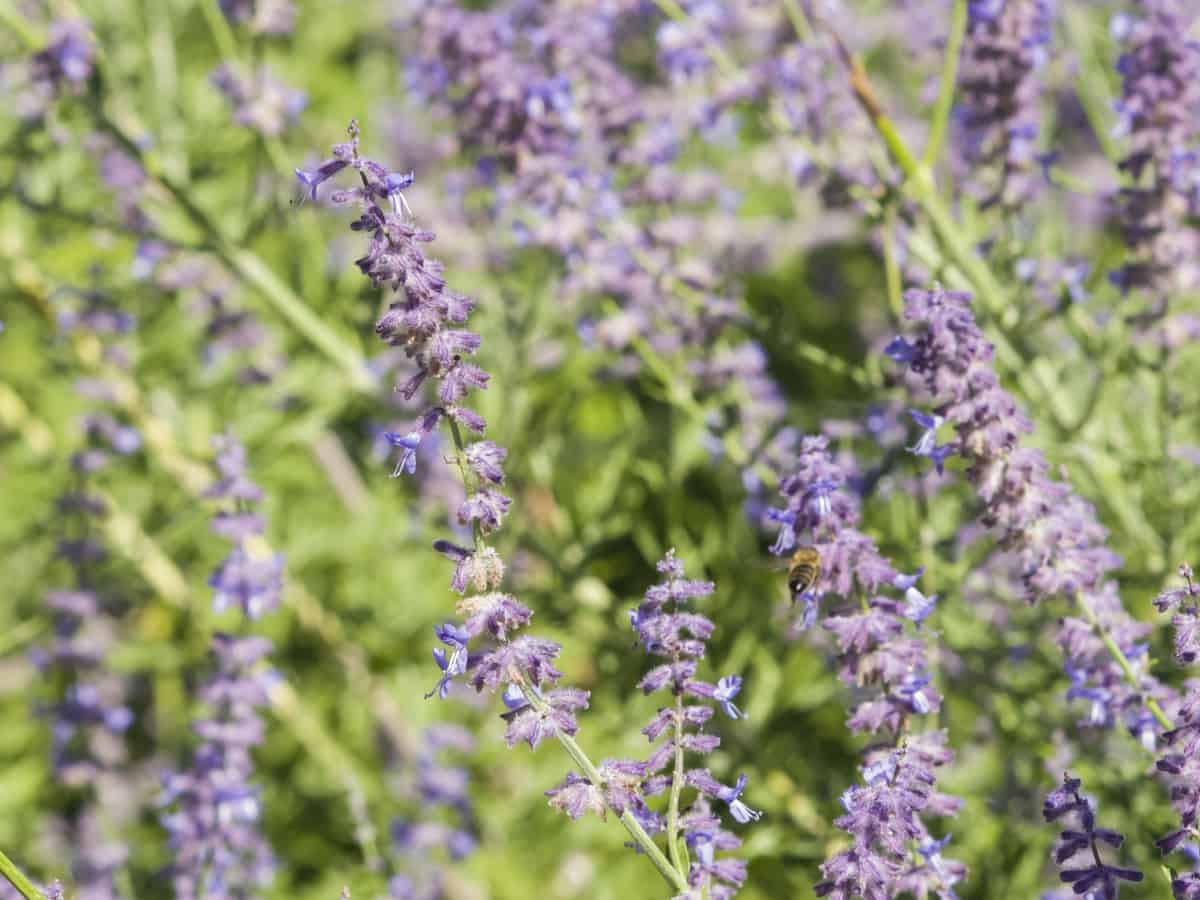 Russian Sage not only looks pretty, but it also smells good. Its spiky blooms appear throughout the summer, and it rarely needs watering. That makes it an attractive choice for xeriscaping.
Russian Sage is one of the best full sun perennials to plant in your yard or garden. They should be spaced about a yard apart to allow them room to spread and fill the gaps in the landscape. Then, in the summer, prune back the old stems to encourage new blooms and growth. Just watch the bees and other pollinators come to feast on the blooms!
As you can see, many gorgeous and exciting drought-resistant perennials can liven up your garden. Many of them grow well in pots indoors, too. And it's nice to know that you don't need to run up the water bill to enjoy them.
Even with dry conditions and poor soil, you can benefit from a wide variety of plants, from living stones to blooming shrubs and brilliant flowers, too.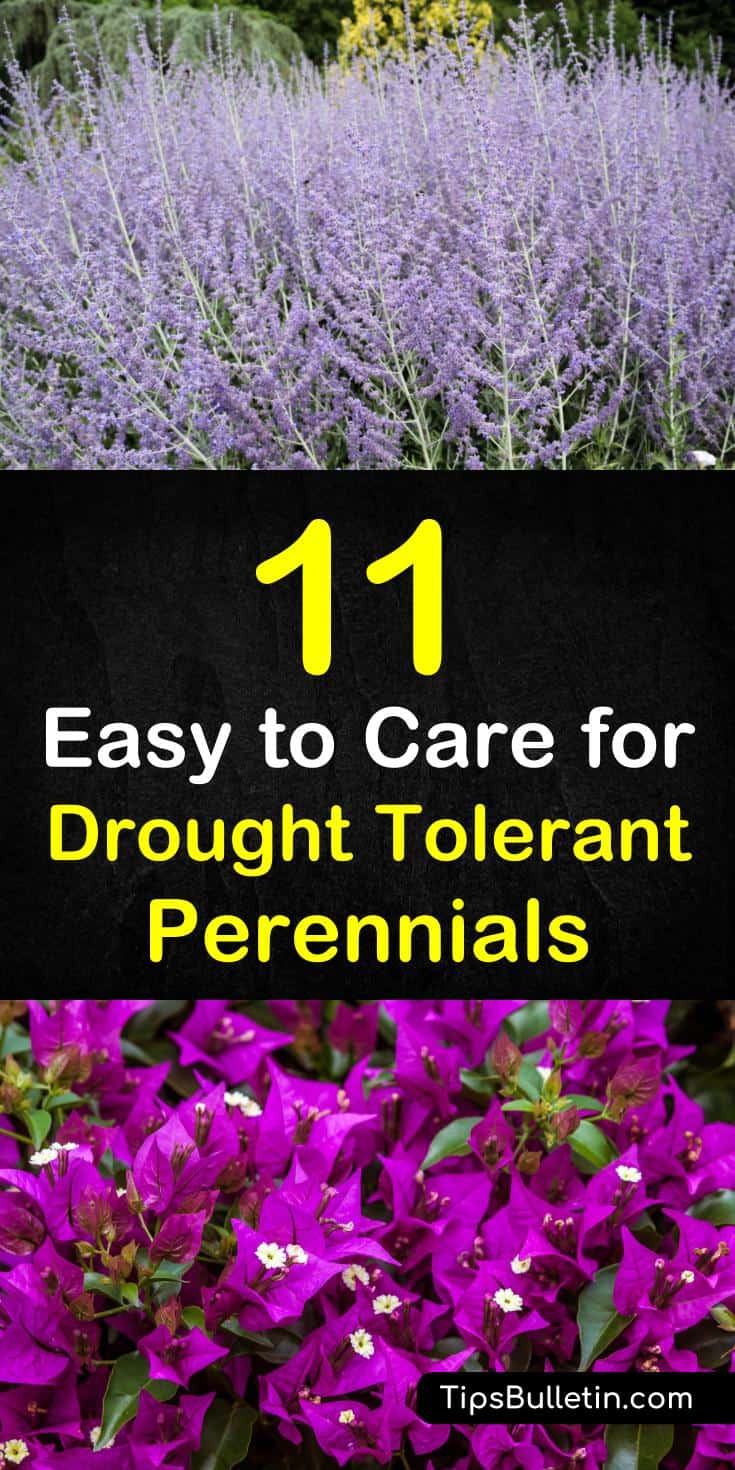 If you enjoyed learning about easy to care for drought tolerant perennials, please share this list of perennials that don't mind dry conditions with others on Pinterest and Facebook.