Cream cheese is an essential ingredient in many kitchens. It's wonderfully versatile, from spreading Philadelphia cream cheese on a bagel at breakfast time to making cream cheese frosting. But have you ever before wondered, "How long does cream cheese last?"
In this article, you'll learn how to keep cream cheese fresh for as long as possible, how to store cream cheese properly, and how to spot signs of spoilage. The shelf life of cream cheese depends on several factors. These variables include the form of cream cheese you have, the type of packaging used, the processing method, how it's stored, and whether it's opened yet.
Does brie go bad like cream cheese? As a general rule, soft cheeses like brie and cream cheese don't have a long shelf life like hard cheeses such as cheddar and Swiss. It's critical to keep dairy products refrigerated at all times to avoid food poisoning. Bacteria grow rapidly at temperatures above 40℉. Discard any package of cream cheese left out at room temperature for longer than two hours.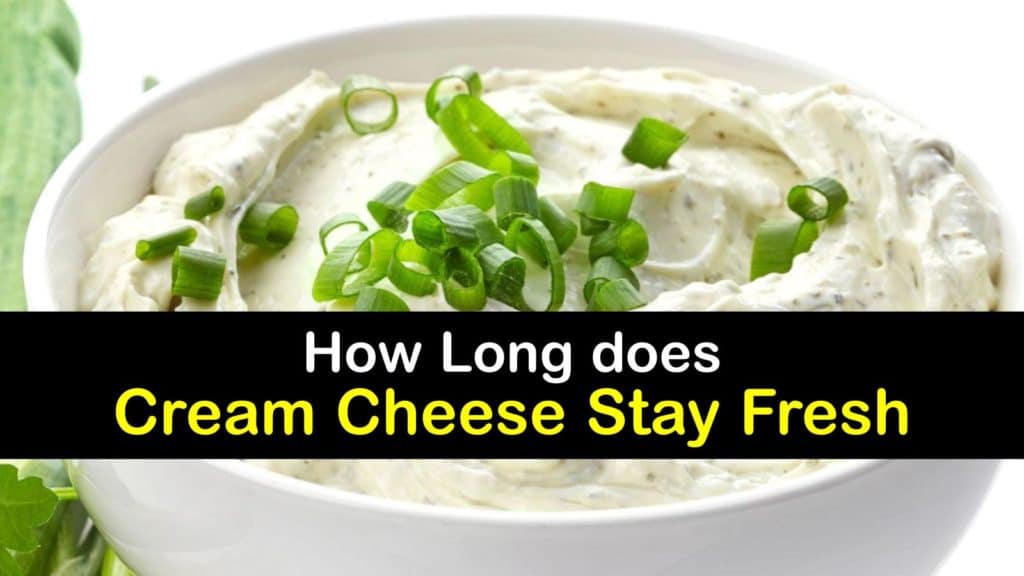 How to Keep Cream Cheese Fresh Longer
How long is cream cheese good for? This depends on where you keep it. The best way of keeping cream cheese fresh for as long as possible is in your fridge at a temperature of 40℉ or lower.
At the grocery store, do your shopping in the refrigerated section last so that these items don't warm up too much before you check out. Refrigerate any perishable food items as soon as you get home. How long can cream cheese be left out? Cream cheese is really only safe for a maximum of two hours without refrigeration.
How long can cheese be left out if it's another type of cheese? The same rules apply – no longer than a couple of hours.
Be sure to put your opened cream cheese package back in the refrigerator right away after using it. Like milk and other dairy products, it's important to know how long milk is good for out of the fridge for food safety reasons.
Most cream cheese products contain natural or artificial preservatives that help suppress the growth of bacteria, fungi, and yeast. These additives also act as emulsifiers to hold in moisture and maintain a smooth texture.
For storing cream cheese in opened containers, it's essential to keep moisture in and air out. That's easy to do for cream cheese that comes in lidded plastic containers, but it proves more challenging for a foil-wrapped block.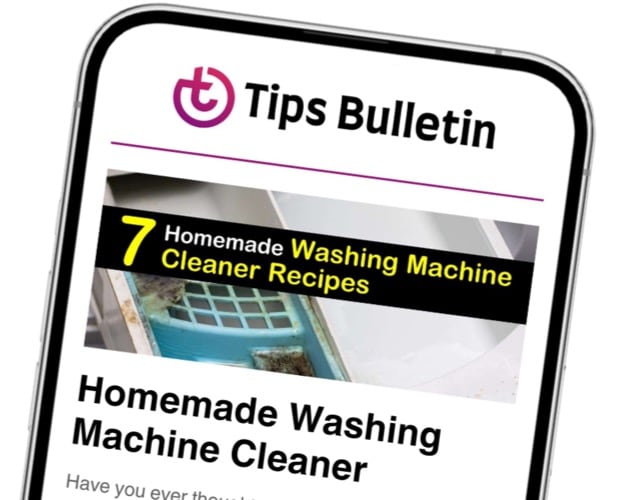 Finally, an email that Transforms Your Home.
Get the latest home and garden tips from our experts, delivered straight to your inbox.
Wrapping the block of cream cheese in plastic wrap or aluminum foil keeps your cream cheese from drying out and becoming contaminated with bacteria or mold.
If you have extra cream cheese to use up, treat yourself with this delicious recipe for cinnamon buttermilk cheesecake.
Start with preheating your oven to 350℉ and put your oven rack on the middle setting. Use a food processor or a blender to get the graham crackers or biscotti into fine crumbs.
Add the remaining ingredients for the crust and pulse until smoothly blended, scraping the sides of the blender as necessary. Spread the mixture evenly in a nine-inch springform pan, going about halfway up the sides of the pan.
Gently press with your fingers or use the side of a glass to get the crust as smooth as possible. Bake the crust for ten minutes. Then, set it aside for later.
Reduce the oven temperature to 325℉. Use a mixer on low speed to whip the cream cheese until it has a velvety texture. Incorporate the cinnamon, nutmeg, salt, and vanilla with the mixer still on the lowest setting.
Gradually add the sugars and then the eggs. Lastly, pour in the buttermilk. Continue mixing on low and scrape the sides of the bowl to blend everything evenly.
Pour your cheesecake batter over the prepared crust in the springform pan. Lightly tap the pan on the countertop several times, and pop any air bubbles that rise to the surface.
Bake your cheesecake for one hour or until it has a mostly firm consistency and is a light cream color in the center and golden brown around the edges. Turn off your oven, and leave the cheesecake inside for another 30 minutes.
Remove your cheesecake from the oven and allow it to cool at room temperature before chilling in the refrigerator overnight.
Serve by itself or topped with jam, chocolate sauce, or fresh fruit. Store any leftover cheesecake refrigerated in an airtight container for up to four days.
How Long does Cream Cheese Last in the Fridge?
Cream cheese should get used within ten days of opening. Reduced-fat cream cheese tends to go bad sooner than regular or full-fat cream cheese.
In most cases, an unopened package of cream cheese lasts three to four weeks past the listed expiration date. Pay attention to the expiration or "best by" date printed on the package.
This is simply the date that stores must sell the food products before, not the date they should be eaten. To ensure the best quality, keep your cream cheese refrigerated at all times and store it in an airtight container in your fridge.
Keeping Cream Cheese Fresh after Opening
Cream cheese is available in a wide variety of flavors and styles. However, the refrigeration and storage tactics are the same for all types of cream cheese. Whether it's whipped, flavored, foil-wrapped, or in a plastic tub, proper refrigeration is critical.
Reduced-fat or fat-free cream cheese tends to spoil faster than the full-fat alternative due to the fact that low-fat cream cheese has a greater water to cream ratio, and therefore a higher overall moisture content.
Bacteria grow faster with more moisture, which is why soft cheeses go bad sooner than hard cheeses. Cream cheese lasts the longest when stored in an airtight container. Cream cheese that comes in a lidded plastic container usually has a foil seal.
It's helpful to leave the seal intact and use it to wrap around the cream cheese as you use it. Store cream cheese that comes as a foil-wrapped block in plastic wrap or aluminum foil.
Manufacturing Methods for Cream Cheese
A key factor in determining the shelf life of your cream cheese is the system used in the manufacturing process. There are two main techniques used in manufacturing cream cheese: hot-pack and cold-pack.
For the cold-pack process, the curd is separated from the whey while still cold. Salt and other flavorings get added, as well as stabilizer products to hold the creamy texture.
In hot-pack manufacturing, the curd is heated in kettles or vats to approximately 150℉ after being separated from the whey. Salt and stabilizers then get added to the hot curd. While still hot, the cream cheese gets pumped into packages before cooling.
Since the cream cheese is pasteurized during the heating process, hot-pack cream cheese has a much longer shelf life. While cold-pack cream cheese lasts two to three weeks when unopened, hot-pack cream cheese lasts up to three months.
Can You Freeze Cream Cheese?
To avoid letting cream cheese go bad in the refrigerator, it's possible to extend its shelf life by freezing it. Storing cheese in freezer is one option for keeping it fresh longer.
However, like other dairy products, the fat content separates from the water content, resulting in a grainy texture once thawed. It's best to use thawed cream cheese in recipes rather than for eating fresh.
Unopened cream cheese freezes best. The foil wrapping and cardboard box or plastic container are usually enough to protect against freezer burn.
If you have to freeze cream cheese after it's already opened or you need to take care of freezing feta cheese crumbles, to avoid spoilage, transfer it to an airtight container or freezer bag first.
Be sure to label the package with the storage date and use your frozen cream cheese within two months. Check for signs of spoilage before freezing. It's not possible to salvage spoiled food by freezing it.
Signs of Spoilage
To prevent accidental food poisoning, be sure to closely inspect your cream cheese and other dairy products for signs of spoilage before consumption. The best way to tell if a feta cheese is gone bad, as well as other cheeses, is to examine the smell, color, and texture of your cream cheese to determine if it's still edible.
Fresh cream cheese has a light cream color and a smooth, spreadable texture. Spoiled cream cheese has a yellowish discoloration, a sour smell, and a lumpy, cracked texture under a layer of water that has separated.
If you notice mold on your cream cheese, throw the entire package away. Mold spores are still present throughout the whole package, even if only part of it has visible mold.
Cream cheese is a staple ingredient in the kitchen for quick breakfasts, baking, and more. Therefore, keeping cream cheese fresh by knowing its shelf life and properly storing it is essential.
Refrigeration at 40℉ or colder is critical, as bacteria multiply quickly at room temperature. Discard cream cheese that's been sitting out for more than two hours, or that has noticeable signs of spoilage like mold or a sour smell.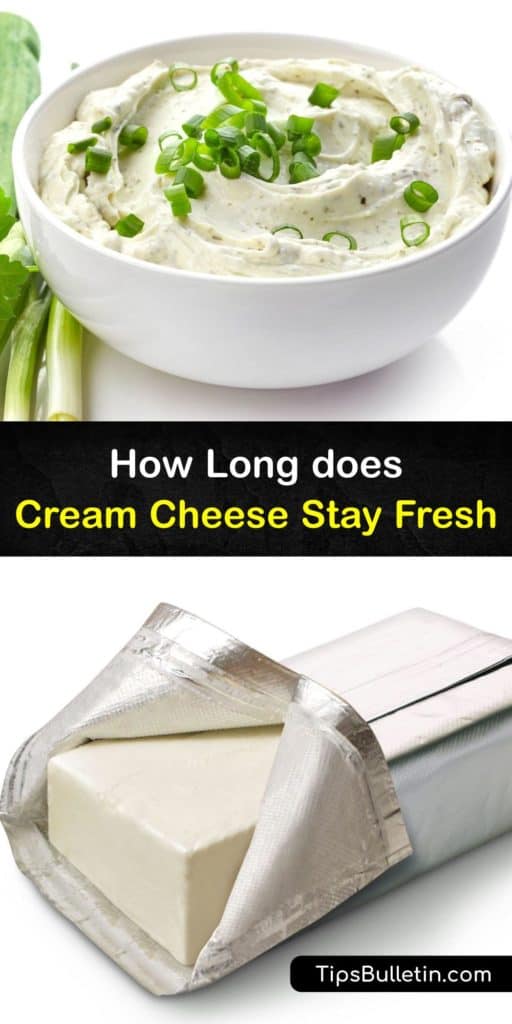 If you found these tips about how to keep cream cheese fresh useful, please share this article about how long does cream cheese last with your friends and family on Facebook and Pinterest.