Even if you are careful, metal rusts at some point. One option is to throw out the rusted metal and purchase a replacement, but what happens when that is not possible? Rather than toss out your rusty pieces, learn how to clean rust off metal surfaces.
Learning how to remove rust from metal saves money and is better for the environment, as you are not filling the landfill with useable products. Rusting occurs when water finds its way onto a metal surface and is left alone for an extended period, so oxidation occurs.
Learning how to clean rust off metal requires patience and hard work, so don't be afraid of getting dirty. There are several proven techniques to use when cleaning rust off metal. Your option depends on the type of metal you are working with.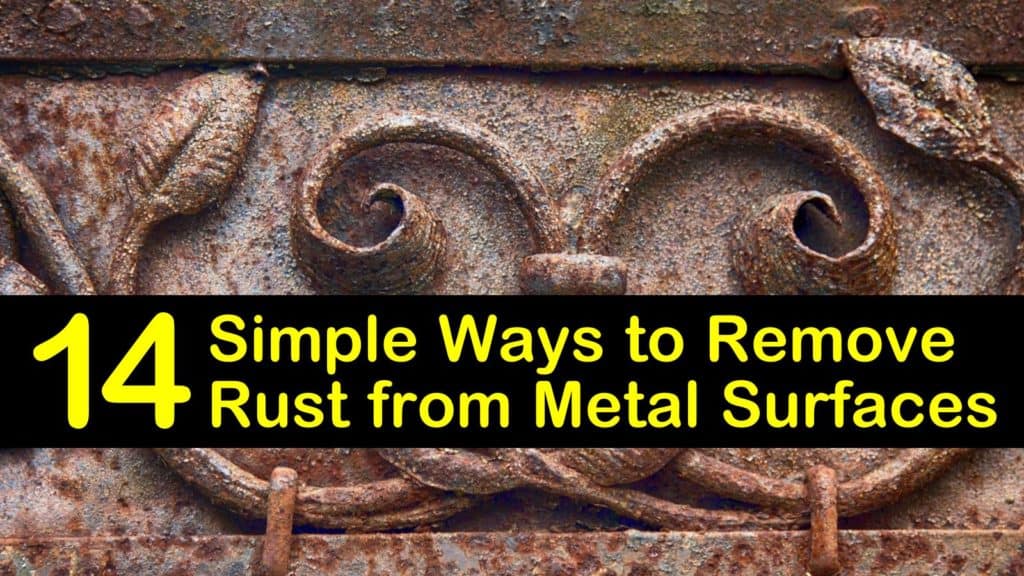 Simple Techniques to Remove Rust from Metal
Using commercial cleaners is one option to remove rust, but several household items work just as well. Whichever one you use, let us show you how easy it is to polish metal at home and leave your old rusty items looking like new.
You may have discovered rust when taking care of your annual metal roof cleaning. Unfortunately, rust is often a sign of wear and tear on a metal object or, in some cases, neglect.
Allowing the rust to remain causes further problems, as the rust erodes and eventually destroys the object. Some of the rust removal techniques might sound a little crazy, but they do work, whether you are restoring anodized aluminum or have a small patch of rust to eliminate.
Best Way to Remove Rust from Metal before Painting
There is no one right way to remove rust from metal before painting, like when you want to re-vamp the furniture on the deck or patio. Use whatever technique you desire to remove rust from metal furniture and other objects and then follow the proper steps to keep the items rust-free.
Methods for eliminating rust and making an outdoor patio furniture cleaner include certain commercial products, baking soda, and vinegar.
What you use depends on how large of an area you are treating. Once you remove the rusty grime, thoroughly rinse and dry the metal and then apply a paint primer.
The paint primer aids the paint in sticking, but also protects the metal from moisture and future rust problems. Spray-on primers work well for smooth metal surfaces. For rough surfaces, use a filler primer to smooth out any pockmarks or divots in the metal.
The same principles apply to remove spray paint from metal before adding new paint. You want to get rid of all traces of old paint as well as rust prior to completing a fresh paint job.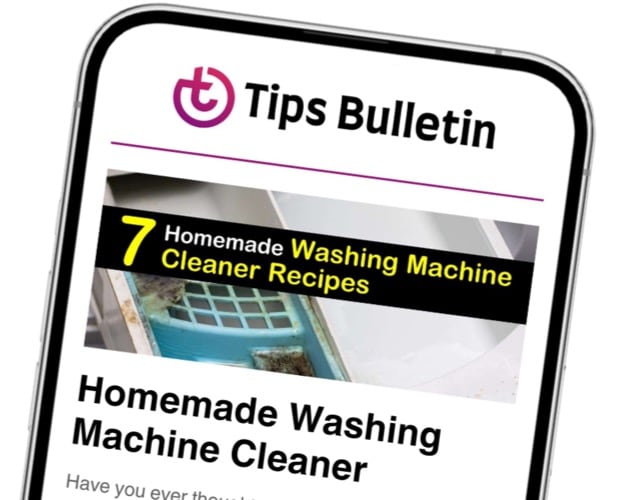 Finally, an email that Transforms Your Home.
Get the latest home and garden tips from our experts, delivered straight to your inbox.
Paint the metal with high-quality paint. The paint acts as a second layer of protection in keeping moisture away from the metal. Spray paint is suitable for use, but applying paint with a brush allows for better adhesion. Once the paint dries, apply a high-quality top coat to help slow down the rate of oxidation.
Remove Rust from Metal with a Baking Soda Paste
To clean rust off tools like those you use in the kitchen or garden, use baking soda and just enough water to create a thick paste. With your fingers or an old paintbrush, spread the baking soda on the metal. Allow it to sit on the rust stains for several minutes.
With an old toothbrush, scrub the baking soda off, which also removes the rust with it. Rinse the metal object under cold water and dry thoroughly. You may want to apply a thin coating of oil to the items to preserve the metal and make them more rust-resistant.
How to Clean Rust off Metal with Vinegar
White vinegar comes in a variety of strengths. The difference between the various strengths is a longer or shorter soak time and more or less scrubbing. Vinegar works by dissolving the rust from the metal surface.
For standard household rust removal on smaller items such as pliers, tweezers, etc., soak them directly in the vinegar for at least four hours. For larger objects, lay them out in a pan or other raised bed. Pour enough vinegar to cover them and allow it to soak for four hours.
Use an old rag to scrub the rust off the items. Allowing items to soak in vinegar for 24 hours requires little scrubbing, as the rust typically rinses away easily.
For stubborn rust stains or for items too large to lay out, crumple up a piece of aluminum foil and dip it into white vinegar. Scrub the rusty items with the ball of aluminum foil until all rust is removed. Steel wool is more abrasive than aluminum foil, so the foil won't cause further damage as steel wool would.
Can Potatoes and Dish Soap Remove Rust?
Interestingly enough, if you cut a potato in half and dip the cut end into dish soap, a chemical reaction occurs when it comes into contact with rust. Allow the dish soap and potato to sit on the rust stain for a couple of hours.
Use an old rag or scrub brush to clean-up the rust. If rust is still present, reapply the potato and dish soap, but make a fresh cut in the potato and dip back into dish soap.
How to Remove Rust from Metal with Lime and Salt
In using this homemade rust remover for metal, using lime is recommended, but lemons also work. Lemons offer more juice than a lime does, but both provide decent results.
Generously sprinkle salt over the rusted area. You want all of the rust coated with the salt. Cut the lime or lemon in half and squeeze out as much juice as possible directly over the salt and allow everything to sit for three minutes.
Use the rind to scrub the salt into the rust until all rust is removed. Lemon juice also works in removing rust stains from clothes and carpet. For garments, apply a small amount of lemon juice to the stain and let it sit for a few minutes, but don't let the lemon juice dry.
Rinse the juice and rust away with cold water and then launder as usual. For carpets, apply lemon juice directly to the stain and then sprinkle with cream of tartar. Use a soft brush to rub the mixture into the stain and allow it to sit until the stain is gone. Rinse with clean water and use a towel to soak up excess liquid.
Using Oxalic Acid to Remove Rust Stains from Metal
Always wear protective gear when handling oxalic acid. In addition to protective clothing, wear safety goggles and rubber gloves. Never inhale the fumes directly and avoid smoking near the area where you are working. Use a washing-up liquid to wash the rusty items.
Dry them thoroughly before using the oxalic acid. Mix five teaspoons of oxalic acid in one cup of warm water. Soak the rusty item for 20 minutes and then scrub clean with a brass brush or an old cloth.
Repeat the soaking process as needed until all rust is gone. Once you remove the rust, wash and dry the item.
Best Way to Use Citric Acid to Remove Rust
In the cooking or baking section of your local grocery store, purchase a box of citric acid powder, not liquid, to use as a rust cleaner for metal. In a plastic container, place a tablespoon or so of citric acid and the metal you are cleaning.
Add enough hot water to cover the metal thoroughly, then watch the bubbles form. Allow everything to soak overnight. In the morning, remove the metal and rinse and dry.
Removing Rust Stains from Concrete and Brick
Rust isn't just limited to metal. If you leave a metal object on concrete during inclement weather, the rust forming on the metal stains the concrete. Well-water also causes rust stains on concrete, as the water is high in iron. To remove iron stains from concrete, as well as rust, use this proven recipe.
To remove rust from concrete surfaces, place the first three ingredients in a bucket and then add enough of the powdered calcium carbonate to form a thick paste. Use a paint scraping tool or spade to spread the paste over the stained concrete or brick.
Allow the paste to harden. Remove with a metal scraping tool. If stains are still present, reapply a second coat of paste and repeat the above steps. Continue until the stain is gone.
Effectively Remove Rust from Ceramic or Porcelain
The easiest way to remove rust stains in tub, showers, or along tiles is using Borax, lemon juice, and a pumice stone. Mix the Borax and lemon juice to form a thick paste. Spread it across the stain, making sure to apply a thick coat.
Use the pumice stone to scrub the Borax paste on the stain and then rinse. If the stain is still present, reapply a new coat of Borax paste and continue rubbing. Dry the porcelain or ceramic thoroughly to prevent any rust from returning.
Successfully Remove Rust from Stainless Steel
The answer to the question will stainless steel tarnish is no it won't. Although it doesn't tarnish, rust often rears its ugly head even though it's not supposed to due to the chromium that provides a protective layer against tarnish and rust.
To remove rust from stainless steel appliances, use fine-grit sandpaper, an onion, hot water, and a cloth. Begin by sanding the rust away with the sandpaper. Use a circular motion when sanding.
Cut a slice of onion and rub the sanded area with it. Rinse the area thoroughly with hot water and then dry with a clean cloth.
Use Metal Tools to Scrape Rust Away
Scraping the rust away from metal requires a lot of elbow grease, especially compared to techniques that require soaking, but it is possible. Use other metal tools like a screwdriver or other scraping style tools to scrape the rust away. For rusty tools and other small items, use steel wool to remove any rust build-up.
No matter what one you use to remove it, follow up with fine-grain sandpaper to buff out any marks created by scraping. For larger pieces, scraping rust away by hand is time-consuming, so use an electric sander to speed up the process.
Use the roughest grain sandpaper first and gradually step down the grain until all rust is gone. Smooth out the metal using the finest grain sandpaper when finished.
Rust Converter Eliminates and Stops Rust
A rust converter product saves you time, as it removes and stops rust and primes at the same time. The downfall of using a rust converter is the rough or pockmarked surface left behind. This rough surface shows through even when covered with paint.
Purchase this at any auto parts store or your local hardware stores. Before applying the rust converter, use a wire brush to remove rust dust and any chipping or flaky paint. If using a spray rust converter, spray it on the metal object directly.
Otherwise, apply the product with a cheap, throwaway paintbrush. Allow everything to sit for the instructed amount of time.
Once dry, apply a second coat of converter if you are not painting the metal. If you are painting, we recommend applying a coat of real primer to the metal before painting.
Use Chemical Rust Removers as a Last Resort
Store-bought chemicals containing oxalic or phosphoric acid work to dissolve rust, but most use them as a last resort as they are expensive. These products are designed for smaller projects rather than large scale items. When using commercial chemicals, wear protective clothing, eyewear, and rubber gloves.
Always follow the manufacturer's instruction as application processes vary by product. Many commercial products require a long soaking time and a lot of scrubbing afterward, meaning more work is needed when compared to some home rust removal remedies.
Does Coke Remove Rust?
Interestingly enough, Coke does remove rust from various metal objects, but it leaves behind a sticky mess. Coke removes rust because it contains phosphoric acid.
This same ingredient in sodas is also found in commercial rust removal products and is effective to clean rust off chrome and a variety of metals. While it does work, most people prefer other ways to remove rust as they aren't as messy or as difficult to clean up.
To use, soak the rusted object in a glass or bowl filled with Coke. Once the object is clean, remove from the Coke and then wash with warm water and dish soap. Dry thoroughly to prevent new rust from occurring.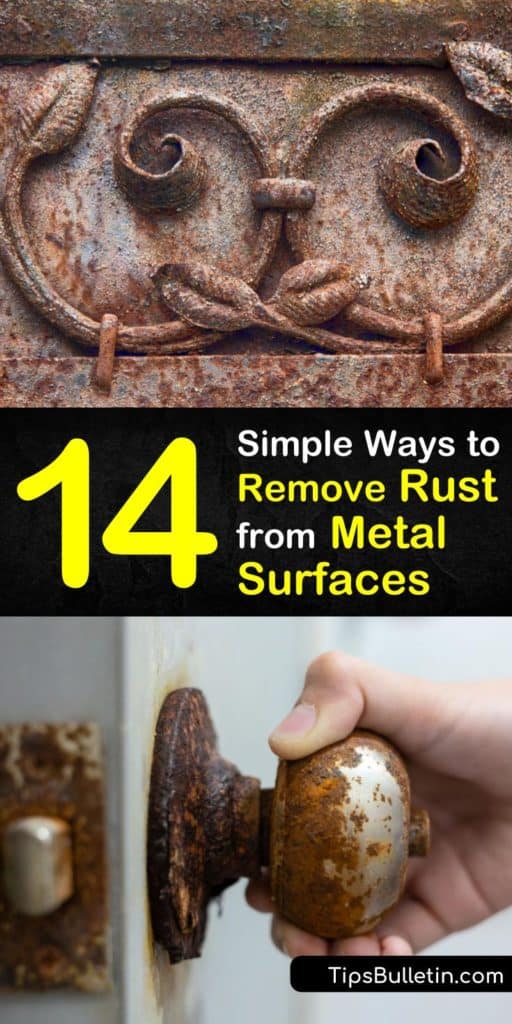 Thank you for reading all of our ideas on how to remove rust from metal. If you found any of our rust removal tips helpful, please share our tips and ideas for how to clean rust off metal with others on Facebook and Pinterest.