As if working full-time, running errands, and making time for hobbies wasn't taking up enough of your time, feeding yourself or your family a nutritional dinner can often feel like another weight stacked on top of your shoulders. Pulling through the fast-food drive-thru starts to become more tempting, despite its health risks when consumed frequently. When you know how to freeze vegetables, it makes cooking a healthy meal much more bearable.
Freezing fruits and vegetables is a smart way to preserve the nutrients from your produce for long periods. They reheat quickly, and the entire process requires very little work. Food travels about 1,500 miles from the farm to the store and loses up to 45% of its nutrition on the journey.
Freezing vegetables at home keeps the highest quality vegetables only a few steps away. Before you start to freeze fruits and veggies on your own, there are some tips for freezing vegetables while maintaining the highest quality.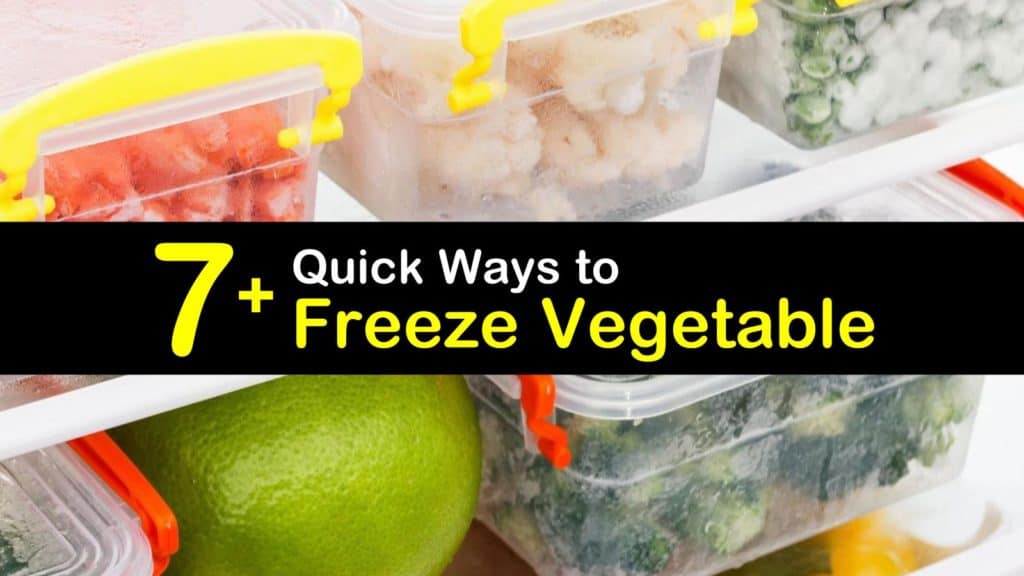 The Best Tips for Freezing Vegetables
Preserving vegetables isn't hard; it just takes a little time and know-how. You can pickle vegetables, can them, dry them, and freeze them. Here, we talk about the freezing process and it's one of the best ways to preserve green beans and a host of other veggies.
Whether this is your first time learning how to freeze vegetables or you've done it for years, these pointers guarantee that your frozen produce tastes as fresh as the day you bought it.
Characteristics to Look for at the Grocery Store
Of course, if you grow your own veggies, you have an added edge as you know exactly how they were grown. Whether you have vegetables that grow quickly indoors or harvest some from the shaded areas of the garden, the freshest veggies look shiny and bright.
If you purchase them from the store, look for vegetables that are free from punctures and bruises. Avoid leafy greens with insect damage and root vegetables that are shriveled in appearance.
Always try to purchase produce that is currently in-season to ensure that you're getting the freshest product. The local farmers market is an excellent place to look for in-season produce.
Can You Freeze Vegetables without Blanching Them?
Although it's entirely safe to freeze fresh vegetables without blanching them, it is worth the added work. Blanching helps your produce retain its nutrients and vibrant colors, according to The National Center for Home Food Preservation.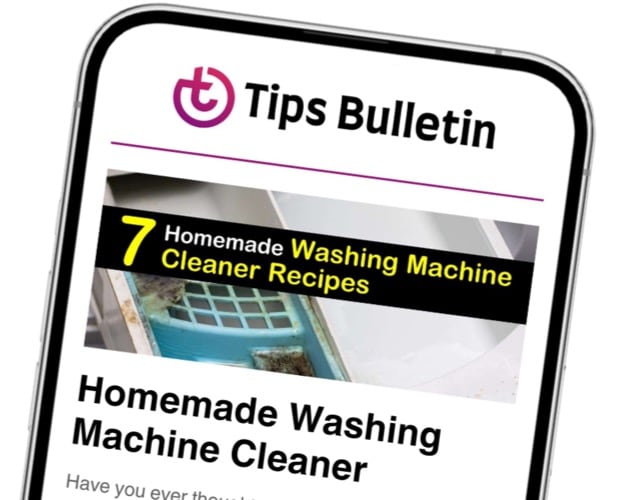 Finally, an email that Transforms Your Home.
Get the latest home and garden tips from our experts, delivered straight to your inbox.
It also blocks enzymes and microorganisms from spoiling your food. This extra step only takes about ten minutes and is commonly found in a recipe for canning vegetables as well.
Putting in a little more time makes a world of difference in the freshness of your produce after freezing it.
How to Blanch Vegetables
Blanching is often the chosen way to start your veggie preservation process. It's how to freeze corn, as well as green beans for the best color and flavor, and other favorites. Fill a large stockpot with about one gallon of water and bring to a boil. While you wait, fill a large container with ice water.
Place your vegetables in the boiling water for two minutes. Immediately place your vegetables in the ice bath to halt the cooking process. Dry your veggies with a towel.
How to Freeze Unblanched Vegetables
Freezing vegetables that have not been blanched isn't the most popular strategy. However, that does not mean it isn't safe or possible to do.
Thoroughly wash all produce with cold water and drain on dry towels. Cut any vegetables that need to be sliced or chopped. Pack veggies into freezer bags, expelling as much air as you can. Store the bags for up to one year.
Preventing Frozen Veggies from Clumping
It's frustrating to be cooking dinner and opening the freezer to find that your vegetables have formed a solid mass. This is a problem that every home cook has been faced with yet is easily avoidable. Freeze chopped celery or any other veggie with this tip to bypass clumping.
Spread a single layer of fruits or veggies out on a baking sheet or cookie sheet so that none of them touch. Place in the freezer until fully frozen.
When you freeze fruits and vegetables, starting with this step prevents the produce from clumping together when they're put together in one bag.
How to Freeze Vegetables
Once the produce freezes on the baking sheet, it is safe to combine them into individual freezer containers or bags. The trick to preventing freezer burn is to remove as much air from the packaging as possible.
Place your vegetables inside a freezer bag or freezer container and squeeze out as much air as possible. Immediately put back in the freezer.
To add even more protection to your frozen foods, purchase a vacuum sealer online or at your local home goods store. Vacuum sealers remove nearly all the air from inside the packaging and seal it, so it remains safe until you decide to open it again.
Labeling Your Freezer Bags
Have you cleaned out your freezer and found a mystery item with no hint as to what's inside or when you put it in there? People often forget to label their freezer bags, but this step keeps your kitchen more organized.
Use a Sharpie or permanent marker to write the name, date, and serving or thawing instructions on any container or package without a label.
Labeling helps you avoid any future confusion and saves you money in the long run because you won't be throwing out mystery packages.
Thawing Frozen Vegetables
Frozen vegetables don't require thawing. That's what is so amazing about having frozen produce at home; you can throw in a bag of peas with your pasta while cooking for an added burst of flavor.
Sometimes a recipe does call for thawing frozen fruits and vegetables. If this is the case, the way to thaw frozen Brussels sprouts or other veggies is to place the frozen produce in a strainer and run under cold water for five to ten minutes.
When to Use Frozen Vegetables
When the process of freezing vegetables begins, the water in the produce expands. Ice crystals puncture the plant's cell walls. This process causes some frozen foods to turn mushy when thawed.
Colder temperatures tend to produce smaller ice crystals, but sometimes the new, soft texture can't be prevented. Incorporating frozen fruits and vegetables into new dishes, like smoothies and casseroles, is a great way to use your frozen produce.
Combine a handful of each ingredient in quart-size, resealable plastic bags. Place the bags in the freezer for up to one year. To make the smoothie, empty the bag into a blender. Add half a cup of almond milk or cold water and blend until smooth.
Combine the veggies, onion, celery, cheese, and mayo in a large bowl and pour into a greased baking dish. Put the butter crackers in a plastic bag and crush until broken into crumbs.
Spread the crumbs over the top of the casserole and drizzle the melted butter over the top. Bake at 350℉ for 35 minutes.
Put a loaf pan in the freezer to chill for at least 30 minutes. In a blender, combine avocados and the solid part of the coconut milk. Add the mint, maple syrup, lemon juice, and banana. Blend until smooth.
Remove the chilled loaf pan from the freezer and pour the mixture inside the container. Smooth the mixture with a rubber spatula so that the cream distributes evenly.
Place in the freezer overnight. Soften the ice cream for 15 minutes at room temperature before serving.
Guidelines for Prepping Individual Vegetables
Can you freeze vegetables the same way every time? Just as each plant is unique in flavor, the prep for freezing each vegetable varies as well. The best way to store vegetables in the freezer depends on what veggies you are freezing.
Can you freeze butternut squash? What about tomatoes or corn? Here are some vegetables with prep and blanching tips.
Asparagus: Trim the woody ends. Set a blanching time of two to three minutes.
Bell peppers: Remove seeds and cut into ½ inch pieces. Blanch for two to three minutes.
Broccoli and cauliflower: Before freezing cauliflower and broccoli, cut the heads into one-inch florets and blanch for three minutes.
Brussels sprouts: Trim the stems and remove the outer leaves. Half or quarter the sprouts and blanch for two to three minutes.
Carrots: Peel and cut into slices. Set a blanching time of two minutes.
Corn: Husk corn and remove kernels from the cob. Blanch for two minutes.
Chard, kale, and spinach: Remove woody stems and ribs and chop if desired. Blanch for two to three minutes.
Eggplant: Slice into one-inch-thick rounds and blanch for two to three minutes.
Green beans: Trim stem ends. Blanch for three minutes.
Russet potatoes and sweet potatoes: Clean the skin and bake for one hour, then slice and freeze.
Tomatoes: Remove the core. Do not blanch.
Turnips: Wash, peel, and trim turnips. Slice into chunks. Set a blanching time of 2-3 minutes.
Zucchini, summer squash, and winter squash: For freezing squash, cut into ½ inch slices and blanch for 2-3 minutes. You can also learn how to freeze shredded zucchini for later use in zucchini bread.
Adding frozen vegetables to your freezer, whether you want to freeze cucumber or carrots, is a smart choice for any home cook to make. After a tough day at work, it's good to know that you have a freezer full of high-quality, nutritious ingredients that are easy to throw into any dish that you decide to make.
Learning how to freeze vegetables is something you'll thank yourself for later. Washing, prepping, blanching, and freezing only takes a short amount of time while offering a big pay-off.
Your friends, your family, and your health all benefit from the proper care of your produce.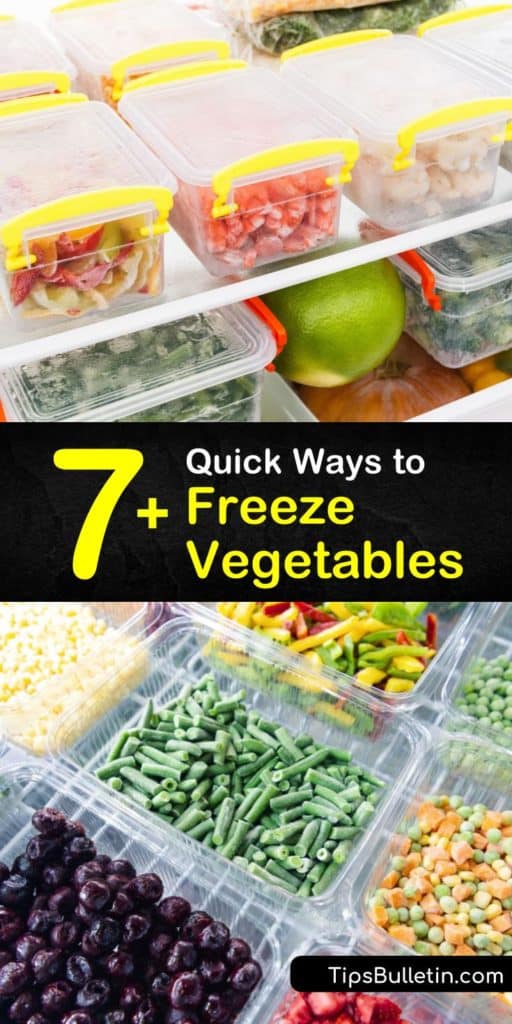 If you tried one of our tips on how to freeze vegetables and noticed that they kept their high quality, share our advice on frozen vegetables on Facebook and Pinterest.