The onion is a humble vegetable, and it is as indispensable to the culinary world as flour and butter. They are sweet, pungent, savory, and aromatic all in one small package. With so many different types of onions on the market, it is nearly impossible not to make our cooking taste good.
Home cooks love using different onion types to complement the food they eat with their friends and family. Unfortunately, most of us limit ourselves to only a few onion varieties.
It is challenging to break out of your comfort zone in the kitchen and experiment with different types of onions. Onions are good for a multitude of purposes. We have put together an informative list of all the varieties of onions at either a grocery store or local farmers' market.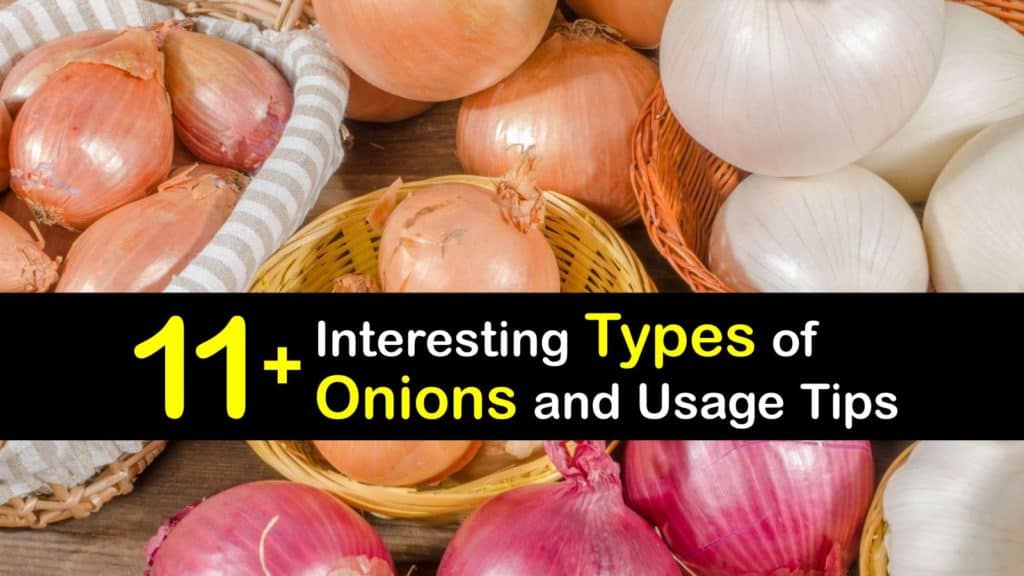 Appreciation for Onion Types
Though most onion varieties in the world won't give you as much nutrition as a piece of broccoli, many recipes simply wouldn't work without them. These onions all have a specific sensation on your palate. Some are mild, while others have a more pungent flavor. Try out a few different side dish recipes incorporating new types and see how each alters the overall taste.
We should consider it a luxury to have all the different onion types that we do. Nearly every style of cooking features them in some way because they are so versatile. Think of all the different ways onions are cooked.
Roasting, pickling, grilling, caramelizing, deep-frying, and serving them raw are some of our favorite ways to use this ingredient. These methods don't even begin to address the dishes and cultures that rely on a delicious onion flavor.
We make stir-fry, tacos, onion rings, vinaigrettes, guacamole, and caramelized onions as main meals, sides, or condiments. Let's not forget how Asian, French, Mexican, American, and other cultures use onions as a staple.
Of all the onion types for us to choose from, why wouldn't you want to expand your knowledge and experience them in as many ways as possible?
Types of Onions
Onions are in the allium family, and they are related to chives, shallots, garlic, and leeks. The bulb and shoots are both edible.
When we slice into them, they release a sulfur vapor that irritates our eyes. Whether you turn them into a mirepoix or use them as a garnish, this list is full of new onion varieties you may have never heard of before.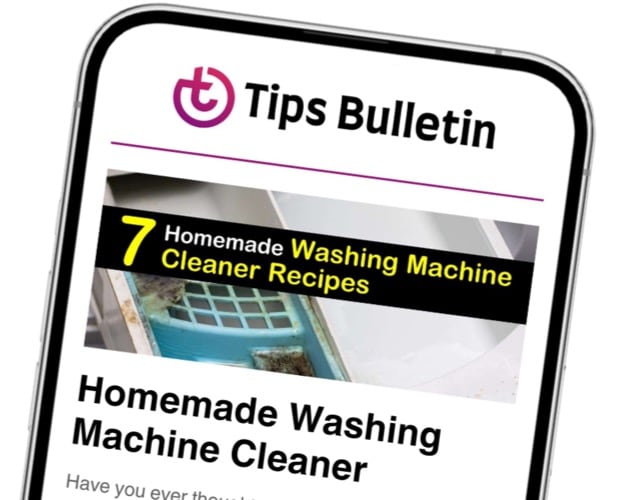 Finally, an email that Transforms Your Home.
Get the latest home and garden tips from our experts, delivered straight to your inbox.
Sometimes it's easiest to buy onions from the store but why not try to grow your own? Learn how to start onion seeds, if they grow well in containers, how far apart do you plant onions and the best time to harvest them for the best taste.
Common Onion Varieties
Among the most common onion types are yellow onions. This onion is a workhorse that shows up every day and tastes beautiful in whatever recipe you throw it in.
If this were the only type of onion you ever ate, you would still live a very fulfilling life. Yellow onions have brown papery skin that wraps around white flesh.
They have a strong, sharp flavor and smell. Whenever a recipe doesn't specify what type of onion to use, yellow onions are always a safe bet. The main difference between white and yellow onion, other than color, is in flavor. White onions are more pungent.
More Common Onion Types
Sweet onions are another kind that we love to use. They are larger than yellow onions and have flatter bodies. They are lighter brown on the outside and the flesh contains extra sugar that makes them the perfect onion for caramelizing.
Because they are so large, they are also great for cooking onion rings. Sweet onion varieties include Maui, Walla Walla, and Vidalia onions.
Preheat your oven to 375°F. Peel the onions and wash them under cold water. Cut the onions in half and slice them so that they are a quarter-inch thick. Spread the onion slices over a baking sheet and toss them with the quarter-cup of vinegar, oil, salt, and pepper.
Bake your onions for 12 minutes until the onions are tender. Take them out of the oven and finish them by tossing them with the additional two tablespoons of balsamic vinegar.
White Onions
White onions have a milder, sweeter flavor than yellow onions. They have papery white skin and an ivory white center. Because they're less intense, they are great for serving in pico de gallo or on top of a coney dog.
Red Onions
The different types of red onions don't just offer a bright pop of magenta color through your food. These onions are both sweet and mild so that you can eat them raw or cooked.
The exterior skin is deep purple, and the inner flesh also has traces of a brighter purple color. We love to use red onions on burgers, sandwiches, and salads.
Size is one major difference between shallots vs red onions. They have varying flavor profiles, as well.
Shallots
The primary difference between onion and shallot is that shallots are much smaller than traditional onions. They are wrapped in brown skin and reveal a purple hue when you cut into them. Their bulbs contain multiple lobes, similar to how a head of garlic has individual cloves inside it.
Shallots are aromatic with a garlicky flavor. They are less intense than the previously listed onions, and they are more delicate because they have smaller and thinner layers.
These layers allow them to be minced extremely finely and blend perfectly into sauces and salad dressings. They are also great for roasting in a pan with chicken or other poultry.
Scallions
You may have heard the terms green onions, spring onions, or scallions used interchangeably. Scallions are immature onions that haven't formed their bottom bulb yet.
You usually purchase the entire plant from the store, from the roots all the way up to the tall green shoots or grow onions in containers on the patio.
You may cook with them, but they make even better garnishes for tacos, soups, omelets, and more. Scallions add color and crunch to a plate – two crucial components to a good meal.
Leeks
With so many types of onions to pick, leeks are among the most underappreciated onions in the United States. Other countries do a better job at incorporating them into their cuisine.
Leeks are shaped like overgrown scallions and must be washed well because they grow in the sand. They are delicious in soups and sauces, and some people have learned how to substitute them for potatoes.
Onion Family Members
Chives are technically not onions, but they are very closely related. Chives consist of edible leaves and stems and have a very similar flavor to green onions. These are much longer and thinner and shaped like a hollow green tube.
Even though chives have an oniony flavor, they are milder than basic yellow and red onions. Their flavor is more similar to leeks, which is nice because you won't end up with bad breath.
Spanish Onions
Spanish onions look almost identical to yellow onions. Sometimes grocery stores may even advertise them as yellow onions, even though they technically aren't the same thing.
They are round veggies with dry, yellow skin and white flesh. They have a mild and sweet taste and it is safe to prepare them any way you see fit. If you accidentally prepare too many for a recipe, keep onions fresh after cutting them by storing them in an airtight container in the fridge. If you don't think you'll use them all soon, you can also freeze chopped onions in the same container or in a zipper seal bag.
Pearl Onions
Some of the most unique-looking onions that made the list are pearl onions. These onion types are marble-sized, only about an inch in diameter, and usually sold in netted bags.
The most common ones sold have white skin, but there are red and gold onion varieties as well. Pearl onions are both mild and sweet.
Many people like to eat them whole, but they're also delicious when roasted, glazed, or pickled. They are popular in braises, stews, and gratins.
Heat the oven to 350°F. Coat a casserole dish with non-stick spray. Set the pearl onions in a big saucepan and add water until they are covered. Boil the onions for six to eight minutes until they are tender.
Melt two tablespoons of cold butter in a saucepan over low heat. Whisk in the flour for one minute until smooth, and then slowly whisk the half-and-half until there are no big lumps and it is thick.
Add the nutmeg, mustard, salt, and pepper to the liquid. Stir in one cup of the shredded cheese and remove it from the heat. Drain the onions and stir those into the cheese as well.
Pour the entire onion mix into the baking dish and sprinkle it with the remaining shredded cheese.
Set the bread slices in a food processor with the melted butter and thyme and process them to make bread crumbs. Sprinkle the crumbs over the top of everything and bake uncovered for 30 minutes until bubbling hot.
Cipollini Onions
Similar to sweet onions, Cipollini onions have smaller, flat-shaped bodies. They are a little sweeter than most onions and are what you most likely find in your sweet and sour chicken from Chinese takeout.
A lot of people enjoy marinating and pickling them as well. Pearl onions are an excellent substitute for Cipollini onions because of their subtle flavor.
Unique Types of Onions
Bermuda onions are another kind with a flatter shape. Their skin is either white or yellow and very thin. They have a succulent and juicy interior and a spicy aftertaste.
People value these onions because they have a low sulfur content that doesn't burn your eyes and nostrils when you cut into them. There are White Bermudas, Yellow Bermudas, and Crystal Wax Bermudas.
With so many onion types to choose from, it is hard to know which ones will work best in your family recipes. The only way to appreciate them all is to try them one by one and cook them in a variety of fun ways. Before cooking, learn can you tell if an onion is bad so you don't spoil a recipe with mushy, smelly onions that are way past their prime.
If learning about the different types of onions has made you a more knowledgeable home cook, share this list of onion varieties on Facebook or Pinterest.