It's important to keep your home clean both for sanitary reasons and to make it pleasant to live in. Many people think that cleaning your house naturally using natural home cleaners is more difficult than using store bought chemicals.
The truth is using natural cleaners to clean your house is not any harder than using store bought chemicals. Using natural cleaners is safer for you, your children, and your pets as you won't be breathing in the harsh chemicals from store-bought cleaners.
Many people mistakenly assume that switching to homemade natural cleaners is hard. Sure buying a pre-made cleaning product from the store is simple and easy, but you can make some of the best cleaning products in the same amount of time it takes you to go to the store.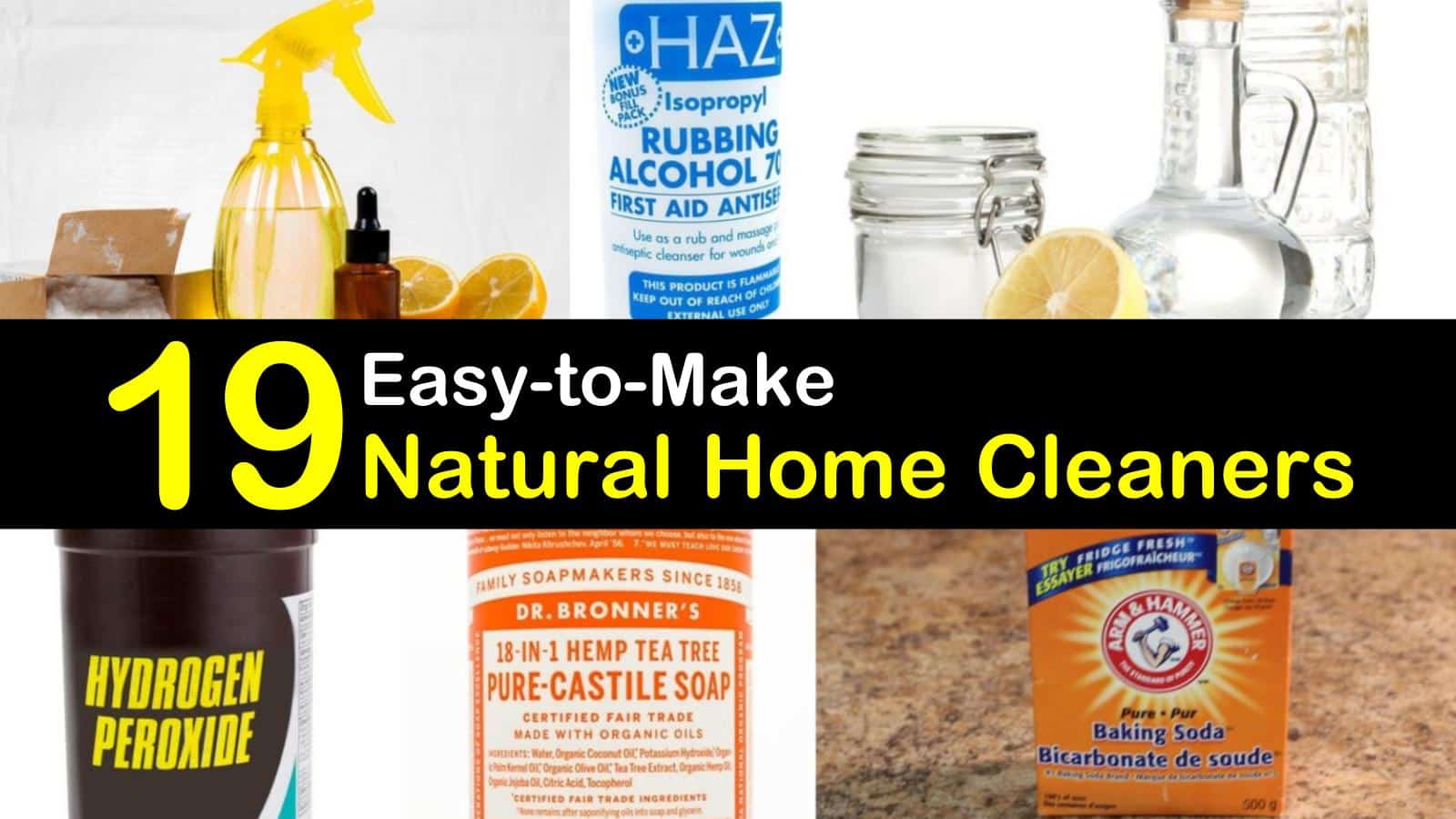 Natural Cleaning Ingredients to Keep on Hand
One thing about natural home cleaners is they aren't labeled as household cleaners, not even in commercial advertisements. These cleaners don't use any artificial help to cut through grease or kill bacteria. Homemade natural cleaners are quick and easy to make especially if you always have these key cleaning ingredients on hand.
Here's a more detailed look at these all natural cleaners and how to find out the advantages that natural products provide you and your family.
Can I buy a green cleaner at the store?
Sometimes we want the convenience of not having to make our household cleaners, but that doesn't mean we want to use harsh chemicals. If you're going to make life a little easier or perhaps you want to get away from always using vinegar or Borax, you need to look into the green cleaners in stores.
Here is more detailed information on the more popular store-bought green cleaners we have found useful.
Organic Cleaners Tips & Recipes
Natural cleaning methods might be safer for you and your environment, but that doesn't mean they don't come without challenges. Many people who have switched from harsh chemicals to homemade natural cleaners have gone through a trial and error period.
We are here so you can skip ahead of the class. With our helpful tips, you are guaranteed natural cleaning success.
Natural Cleaning Success in the Kitchen
When it's time to clean the kitchen, refer to your kitchen cleaning checklist to make sure you get to all the surfaces that need either a deep-clean or some spot cleaning.
Ovens
Ovens are one of the biggest cleaning challenges in the kitchen. Commercial oven cleaners contain harsh chemicals and leave behind nasty fumes.
The self-cleaning cycle, if you are "lucky" enough to have one, leaves behind unpleasant odors and lots of smoke, and the extremely high oven temperature can be dangerous.
It's no surprise that there are many home remedies that effectively work for cleaning the oven. You can learn how to clean your oven with baking soda, essential oils, vinegar, peroxide, ammonia, and more.
Many people swear that the best way to clean an oven is a simple baking soda paste spread along the bottom of the oven for a few hours. It works wonders and just requires wiping up to leave it shiny and clean.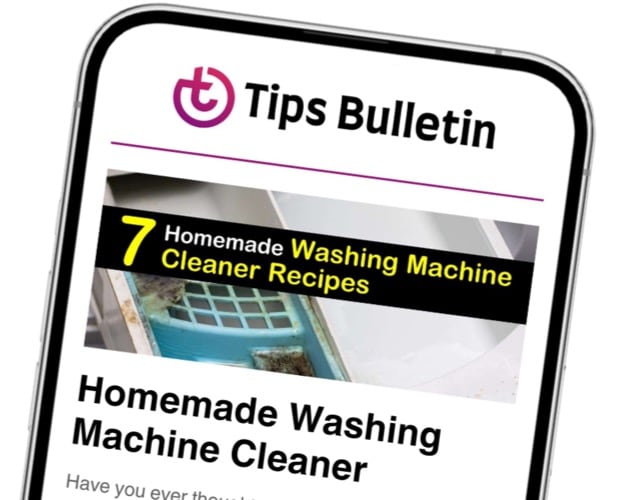 Finally, an email that Transforms Your Home.
Get the latest home and garden tips from our experts, delivered straight to your inbox.
Cutting Boards
How you clean your cutting board will depend on how you are using your cutting board. You need to clean, deodorize, and disinfect your cutting board regularly. There are several natural cleaning products you can use.
Cleaning your cutting board, even a wood cutting board, is relatively straightforward. Use a small amount of liquid Castile soap and some hot water. Wood boards should never be fully submerged in water as it will ruin the wood over time.
Deodorize the board using half a lemon or lemon juice and coarse sea salt. Wash a cutting board by spraying it with vinegar and then hydrogen peroxide, but do not spray them both on the board at the same time.
Dishwashers
There are several natural cleaning recipes that you can use to clean your dishwasher. One quick and easy way is to fill a small Pyrex bowl with a couple of cups of vinegar. Rest the bowl on the top rack of the dishwasher and run your dishwasher using a hot cycle.
Garbage Disposal
Natural cleaners are a necessity for cleaning garbage disposals, especially for those who use their disposal more than once a day. The more you use your disposal, the more frequently you notice disgusting odors.
Cleaning your disposal is only one step; you need to use other natural cleaning ingredients, such as lemon peels or baking soda and vinegar to combat tough smells. While you clean the garbage disposal, use a simple kitchen sink cleaner to get the sink shiny and spotless, too. You'll achieve two cleaning tasks at once and get excellent results.
Stove Vent Fan
Most of the time, no one really thinks about the fan and hood above the stove. However, it is exposed to all of the grease and grime from the food you cook and the stove vent fan is likely the single nastiest item in your kitchen.
Many people assume the only way to successfully cut through all of that grease and grime is with a commercial degreaser, but they are wrong. Remove grease from kitchen hood and clean the filter with a simple and natural solution. Soak the filter in a mixture of baking soda with boiling water.
Then, for residual grease, use a homemade natural degreaser to clean the rest of the stove vent fan and the hood on the top and the inside. Vinegar works wonders to cut through oily and greasy stains on almost every surface.
Organic Home Cleaners for Bathrooms
Unfortunately, bathroom cleaning is never first on our to-do lists, as it can be labor and time-intensive. However, the bathroom is a prime location for germs that must be removed. Use one of our cleaning recipes to tackle grime in this well-used room in the house.
Tubs and Showers
Tubs and showers are home to nasty soap scum build up and should be included in your bathroom cleaning schedule on a regular basis. Using one of our simple DIY bath cleaner recipes you can quickly and easily cut through that soap scum.
If our homemade shower cleaner recipe isn't doing the job, you can try this simple recipe for the best shower tile cleaner to tackle soap scum.
Combine peroxide and baking soda to form a thick paste. Spread along the tiles with a damp sponge. Allow it to sit on tiles for 30 minutes. Scrub paste with an old toothbrush and rinse with warm water. Don't have a tub? Check out these natural shower cleaner recipes instead.
This paste can also be used as a natural retainer cleaner or to eliminate stains on your dentures. Other than white vinegar, baking soda and peroxide are unmatched in their versatility for home cleaning applications.
Mold and Mildew Killer
Hydrogen peroxide is an excellent bathroom cleaner. Mixing equal parts water and peroxide in a glass spray bottle as an organic bathroom cleaning solution is an effective way to kill mold.
If that isn't strong enough, you can use straight hydrogen peroxide directly on the mold. It also works well on mildew.
Toilet Bowls
If you are trying to lead a better life by going chemical free, you might have questions about toilet bowl cleaner. Easily the nastiest place inside the bathroom, you want to make sure this germ haven is thoroughly cleaned. For a safe, non-toxic alternative look into our DIY toilet bowl cleaning liquid using tea tree oil.
We also have an excellent heavy duty recipe that can help tackle those nasty rings and messes left behind after unclogging a toilet. And with a little lemon essential oil and some lavender essential oil, it will leave your bathroom smelling nice and fresh.
In a spray bottle mix all four ingredients. Flush the toilet to dampen the inside of the bowl. Squirt or dump the entire bottle in and allow it to sit for several hours. For tough stains allow sitting overnight.
Scrub the toilet with a brush and flush to rinse. Actually, cleaning your bathroom with vinegar is a natural and safe way to not only deodorize it but sanitize well-used surfaces.
Cleaning Your Floors Naturally
Most floors can use the same type of cleaner. Exceptions include wood, granite, and slate. However, for cleaning bamboo flooring, vinyl, laminate, and tile, a mixture that includes vinegar usually works the best. To negate the vinegar smell, you can always add your favorite essential oil to the solution.
Carpet Cleaners, Deodorizers, and Stain Removers
Dirty, stinky, and stained carpets are part of living. Paying to have your carpets professionally cleaned is expensive, but also introduces chemicals into your home. You can easily make your own natural carpet cleaner solution for any steam cleaner with a few natural products you already have at home.
Fill your steam cleaner tank with warm water. Add dish soap, vinegar, and hydrogen peroxide. Lastly, add the lemon essential oil. Gently stir and clean your carpets.
If you have discovered mold in your carpet, whether from a furnace leak or the basement flooded, it is important to get rid of it right away so that your family has reduced exposure to the harmful toxins it produces. Cleaning mold from carpets can be tricky.
If it is just a small area, you can use the recipe above to take care of the spot. However, always test it on a small area to ensure that it will not discolor the carpet.
A large area, greater than about a foot by foot section, likely requires mold remediation from a specialist. For more natural carpet cleaners, stain removers, and deodorizers check out our article on DIY carpet cleaners.
Mopping Floors
To clean and disinfect floors, you need a mopping solution that can do it all. Our homemade all-purpose floor cleaner combines ingredients like rubbing alcohol and liquid dish soap to leave your floors nice and clean with the perfect shine.
This solution can work on tile, linoleum, laminate, vinyl, and hardwoods. It can even be used on marble and granite, but do so sparingly as vinegar can harm the porous materials that make up marble and granite.
The above recipe for carpet can also be used to clean laminate wood floors without streaking. Be sure to use a dry towel or mop head to rid the surface of residual moisture after cleaning. Your floors will shine!
Natural Products for Your Laundry
There's no need to buy expensive products to clean your clothes and towels. We have some simple recipes for you.
Stain Removers
When eliminating chemicals from your home, you have to find a suitable replacement for laundry stain removers. Our homemade washing powder recipe and other laundry soap recipes are excellent solutions for removing stains on clothing, including tough stains like grease.
When you use your washing machine to clean your clothes and linens, you would think that the appliance gets cleaned often. However, it is possible for mold to build up on the interior of the machine.
Take advantage of the cleaning power of vinegar for cleaning mold in a top loading washing machine by running a cycle with just vinegar and hot water.
Safe Laundry Soap
When it comes to natural laundry detergent, each of the main ingredients you add has a specific purpose.
Vinegar works as a fabric softener, baking soda is a water softener, and Borax improves the cleaning power of any soap or other cleaners you add. None of our homemade laundry detergent recipes are too sudsy, so they will all work in regular and HE washers.
All-Natural Fabric Softener
Vinegar is by far the best natural fabric softener you can find. Using vinegar as a fabric softener won't leave any residue on your clothes.
During the rinse cycle of your washing machine add a cup of vinegar. If you want scent, add a few drops of essential oil as well.
Clean Your Living Areas Naturally
From a DIY vinyl record cleaner to sprays and liquids for a variety of other surfaces, there is no need to buy expensive cleaners with potentially harmful chemicals in them.
Organic Window Cleaner
Windows and other glass found around the home are the worst things to clean. No matter how often you clean, it seems within a few minutes they are smudged or streaked.
For a basic natural window cleaner, a microfiber towel, white vinegar, and water work great to clean your glass naturally, but adding a few other natural and non-toxic ingredients allow even better results.
Air Freshener and Linen Sprays
Linen sprays are great air fresheners for your home. Natural linen sprays can be made within 5 minutes with a handful of natural ingredients you already have inside the home. Once made spritz around the house to leave your possessions and rooms smelling fresh and new.
Natural Multi-Surface Cleaner
All-purpose cleaners can be used everywhere in your home and on a variety of surfaces. Many of our general DIY cleaner recipes are ideal for general house cleaning as well as for polishing a bowling ball or scrub a floor.
Our natural surface cleaner recipes that contain liquid Castile soap clean counters, sinks, and even tubs. A DIY organic all purpose cleaner recipe using hydrogen peroxide disinfects easily, while vinegar is a natural degreaser. Look over the ingredients in our homemade cleaners to choose the right one for the task at hand.
You can even use recipes that combine some of these easily accessible ingredients as a homemade linoleum floor cleaner or for tile, granite, or the way to clean vinyl floors, as well. Vinegar, in particular, can be used for virtually every surface around your home from counters to floors.
For a homemade heavy duty degreaser, combine vinegar, baking soda, and peroxide. This solution will remove even the toughest oily stains from most surfaces.
Removing Water Stains from Wood
If you have unfinished wood furniture chances are they have fallen victim to at least one water stain. Luckily, there is a natural way to rid your furniture of these unsightly blemishes.
Mix the ingredients to form a paste. Rub the paste onto the water stains until the stain is eliminated. To clean up leftover residue use a clean, damp cloth. Polish the wood with one of our homemade furniture polish recipes.
Carpet Freshener
Using a natural carpet freshener will not only help the whole room smell fresh and new, but you can use specific ingredients for more effectiveness. Combining Borax, essential oils, and baking soda will keep rodents at bay, disinfect your carpets, and kill fleas and their eggs.
Mattress Cleaner, Deodorizer, and Stain Removers
Your mattress is home to some pretty unsavory stuff – dead skin cells, dust mites, oils, chemicals, and dirt. Vacuuming your mattress only goes so far; you need to thoroughly clean and deodorize your bed as well as remove any stains. Learn more about how to naturally clean, deodorize, and remove stains from your mattress here.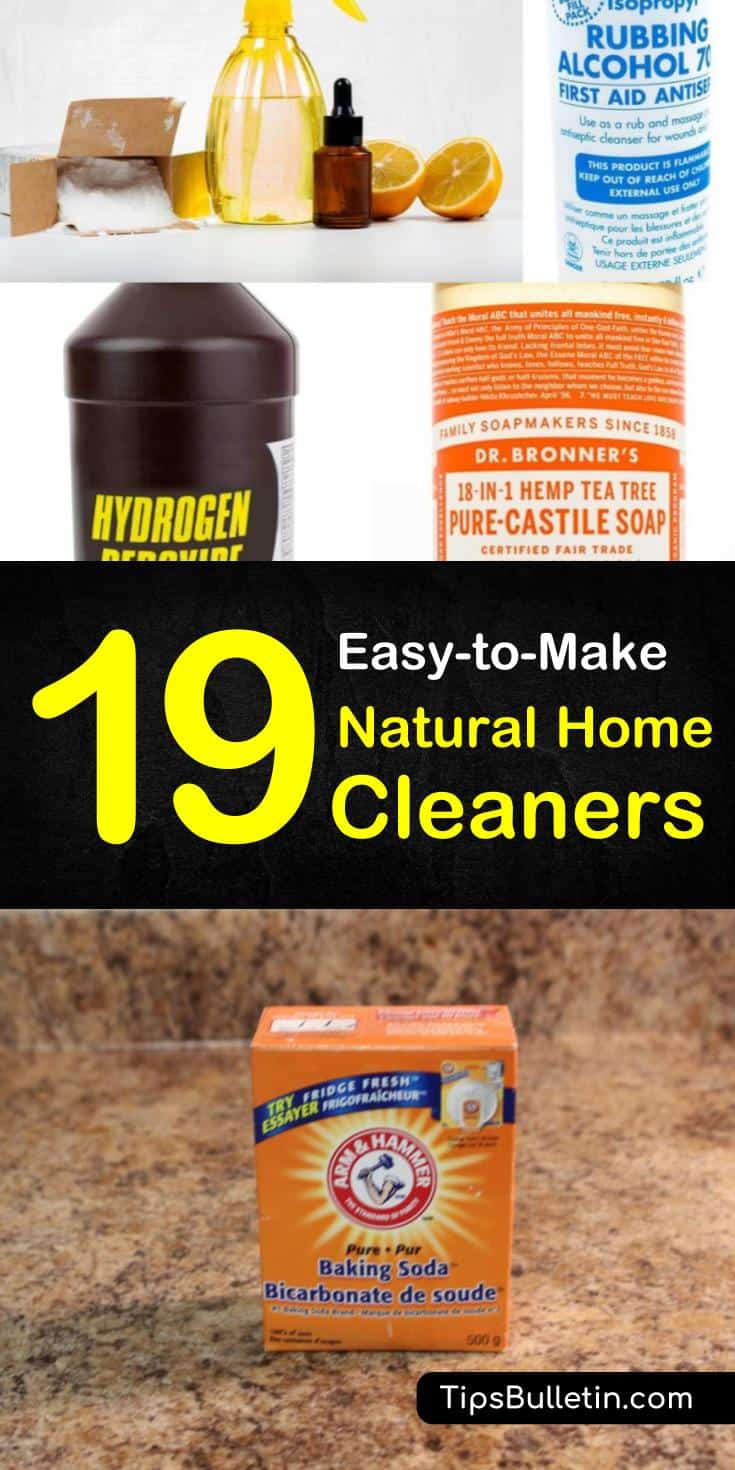 Thank you for reading about our natural, eco-friendly cleaning methods for around the home. If you found these cleaning tips or recipes helpful, please take a minute or two to share this post on Facebook and Pinterest.